After hitting the top 10 on the albums chart for the first time with 2020's Top Shotta, 19-year-old NLE Choppa returns with the 2nd full-length project to fully capture the attention of hip-hop listeners. Heralded for his raw aggression and visceral power behind his lyrics, Choppa's bars often feel more like an impassioned rant than a song – but that's what often makes them so powerful, believable and gripping. On his latest project, some of that energy seems to have been lost a little. In a strange way, Choppa seemingly getting better at rapping and staying on the beat might have diminished the effects of his music, because many of these tracks now become an indistinguishable haze of triplet flows over hard-hitting beats. It's still a powerful sound, but on an album spanning nearly an hour in length, these tracks might function much better as a one-off track to drop at the clubs or festivals than an album listening experience. Along with some truly distasteful bars, Choppa's raw abilities are still there, but this is a step back from the refreshing excitement of his debut studio album.
The project opens with "Shotta Flow 6," yet another installment in Choppa's iconic series that was never truly defined, but seemed to represent his most spastic, unhinged flow patterns that somehow still managed to work. In that sense, #6 doesn't quite feel like it belongs. It does have the same heavy, plunked piano keys for maximum menacing effect that Choppa has always been so fond of, but the straightforward triplet flows just make it feel like a regular rap song. Of course, you still have to acknowledge Choppa's completely infectious, youthful energy, the way his voice raises up a couple of tones when he hits his most quotable lines setting him apart form his peers. The track "Push It," on the other hand, takes a more unique instrumental by Choppa's standards, as he rhymes over a dirgey, medieval-sounding palate with flutes hanging around in the mix. While feature Young Thug brings one of his better verses in a while, Choppa himself doesn't measure up to the backing track – his repetitive instrumentals usually work, but when there's too much space it feels like it kills the energy, especially when Choppa doesn't offer much in the way of dynamics, his voice always at a full belt.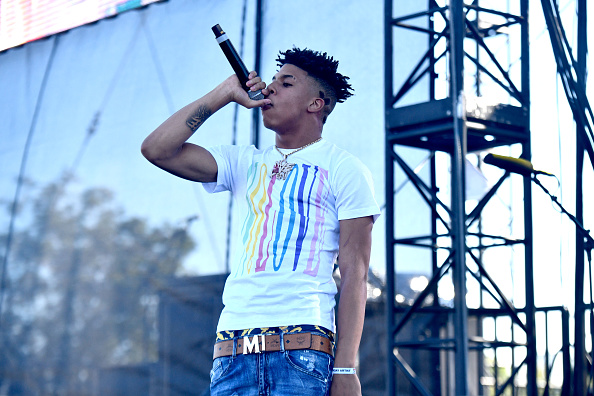 "Trap Phone" falls into similar patterns, capturing his unhinged energy this time but not the magic due to his slower flows. When Choppa isn't sounding like he's trying to force out as many words as he can due to sheer passion, it just sounds like he's off the beat unintentionally. "Jumpin" is where it all comes together. Kicking things off with a new angle of a quiet, threatening chorus with a quirky and fun aspect as Choppa stutters his bars, when he finally explodes into his full voice it's a massive shot of adrenaline. The big bass hits and cash machine sound effects interspersed into the mix, plus a solid but short appearance from Polo G, make this a top-tier trap song.
It feels like a strange decision not to lead off with single "Final Warning," because the pounding low pianos and similar, belted flows dim the surprise factor and make it sound lacklustre in comparison. After a while, the lack of dynamics truly does make it grating to hear the same tonality droning on nonstop – when Choppa is making more structured rap tracks, the delivery he came in with doesn't actually work as well. "I.Y.B." feels more like an interlude, barely breaking a minute and a half as Choppa runs through a classic interpolation and more staccato barks and speedy triplets, but it leads into another highlight in "Stompin." The track feels most like Choppa's older style than any here, featuring some jubilant lyrical non-sequiturs, and a menacing orchestral instrumental – complete with engaging cuts and reversals – to match his energy and make the whole thing feel like a final boss anthem despite Choppa's similar vocal approach. It sounds like any mere mortal would be in danger of running out of breath on the chorus, but Choppa simply keeps going with an endless barrage. "Change My Ways" brings things back down again as Choppa coughs and strains his way through a weakly sung hook and mixes in some outdated and offensive bars – something that only gets worse on the next track.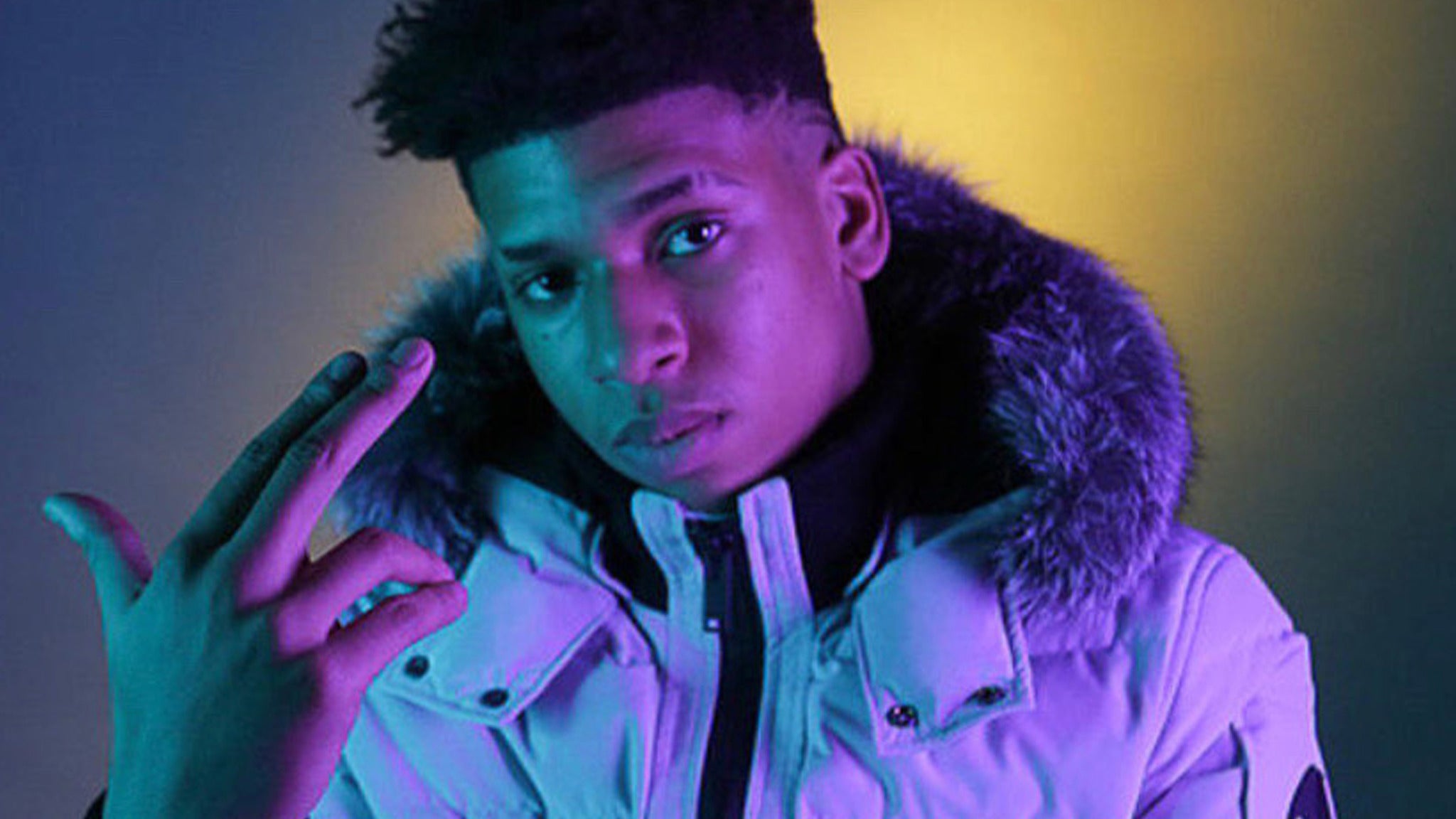 The song "Ima Dogg," while taking some of its worst elements from the Gucci Mane song of the same name, is genuinely one of the most disturbing and despicable tracks to grace a mainstream rap release in years. Choppa plays what appears to be voicemails of women crying, deeply upset at his mistreatment of them to underscore a track where he laughs and brags about disrespecting women to the point of suicidal ideation. Throwing another outdated slur for good measure, it's definitely a faithful homage to another era of hip-hop, but certain things are dead and gone for a reason. The tracks "Mmm Hmm" and "Drop S**t," which boasts Nick Mira behind the boards, bring some more engaging instrumentals to the table that Choppa doesn't make any use of, dropping some truly cringeworthy pop culture references and overall weak rhymes to back up the same vocal style you'll find all over the rest of the album. "Still Hood" is a gem in the later goings, featuring some watery, echoed gospel samples and a fun repetitive hook paired up well with the kind of hi-hat roll that gets in your bones. A good trap song is still a good trap song, and this one is the longest song here without ever feeling like it.
The project starts to wind down by recruiting two guest stars with similarly aggressive, no-nonsense approaches. They should both work well together, but Moneybagg Yo's appearance on "Too Hot" comes off much better than G Herbo's on "Chicago to Memphis," a track where both artists deliver some lazy throwaway verses. "Too Hot" isn't anything special, essentially Choppa's wheelhouse with some predictable elements, but it's still fun to hear the two stars interact. The project closes out with "Lick Me Baby" – judging by some of his other outlandish bars, you can imagine how this one goes over – and "Youngest To Do It," a long-winded closer that sees Choppa on more of a storytelling angle, but at this point his repetitive sound is extremely tiresome and it's tough to pay attention.
Top Shotta felt like an injection of a new kind of energy into the hip-hop game, and this project feels like it's been restrained a little bit, except in the one place I wanted it to be as Choppa goes wild on the lyrical front and lets some truly unfortunate words come out of his mouth. With more wisdom and experience, it's still possible that his star power could transfer over.
Favourite Tracks: Jumpin, Stompin, Push It, Still Hood
Least Favourite Track: Ima Dogg
Score: 5/10