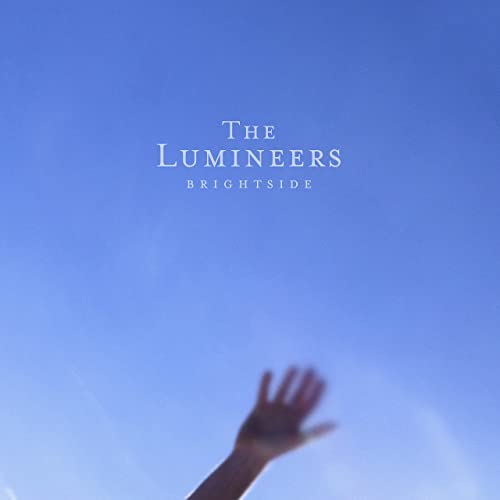 Now down to two members and releasing their fourth studio album ten years after their biggest international hit in "Ho Hey," it would seem that against all odds, Colorado folk-rock outfit The Lumineers are having a bit of a resurgence in popularity, even racking up some impressive streaming numbers. It just goes to show that doing the same thing for too long isn't going to work out in any genre – after a couple more attempts at recapturing an audience with tired and overdone tropes that died with the early-2010s fad that they rode in on, The Lumineers have opted to switch up their sound, ditching the campfire aesthetics for more emphasis on more direct rock influence where their knack for an inescapable hook can truly thrive. Titled BRIGHTSIDE in a response to the overwhelming negativity echoing from every corner of the world at the moment, The Lumineers' cheesy surge of optimism and overly earnest vocals can still elicit eye-rolls at times as a couple of their old musical habits crop up as well, but it'll be tough to forget some of these choruses – plus, the nine-track length is refreshingly concise.
The opening title track "BRIGHTSIDE" has been named by the band themselves as their "best work yet," and I'd be inclined to agree. Immediately hitting the listener with an unexpected upgrade from the realm of the acoustic to the electric as stadium-sized percussion hits storm in to complement the guitar riff, it makes me wonder why they didn't have this approach from the beginning. The bigger sound fits much better with frontman Wesley Schultz's slightly raspy vocals and his soulful tinge, the whole song giving off the same kind of energy that makes The Killers' recent music so great. Singing about romantic commitment burning brightly through the darkest times, the melody here isn't as over-the-top as some of the others on this project either – Schultz sounds just a little broken and beat up as he delivers a melody that doesn't resolve quite as nicely as you expect it to, making the relentless positivity underneath feel genuine and realistic. Both the opener and the next track "A.M. RADIO" also have another nice upgrade in the realm of lyrical specificity, the band drawing listeners in with a compelling, detailed story about this relationship persevering. The second track, however, goes back to the acoustics and feels a little empty following up the opener. It does eventually hit another massive chorus, the pounding piano in the back giving it a new rhythmic kick, but it feels disjointed from the rest of the song – I wish the entire song was like the chorus.
The tracks "WHERE WE ARE" and "BIRTHDAY" provide two of the most instantly memorable choruses. Both of them even contain an "it'll be alright" conclusion. Still, the band once again approaches them with contrasting approaches that herald mixed results. To put it simply, you're only going to be happy about one of these being stuck in your head until the end of time. "WHERE WE ARE" takes the romantic turmoil to an even more physically hazardous place, chronicling the story of a real-life car crash Schultz got into with his wife. For a track about a near-death experience, the quiet choral harmonies are an oddly nice touch evoking guardian angels, and the catchy, emotional chorus about holding tight and pushing through the confusing chaos hits hard. "BIRTHDAY," on the other hand, would be truly effective as one of those musical torture devices at Guantanamo. Repeating the obnoxious, shouty chorus a ridiculous number of times – even fading the song out so you think its over before hitting you with another minute and a half in an even worse key – it starts to sound like the worst kind of swaying, off-key, drunken group of friends at your local bar's karaoke night by its conclusion. The only comment on the typically fan-loaded Genius page reads "this isn't it."
Mining another deeply emotional and personal moment for a huge chorus, the song "BIG SHOT" sees Schultz doing a little psychoanalysis on himself as he seeks for the source of his ego trips that leave his friends and family feeling left behind. Beginning as a somber piano ballad and steadily building up into an electric, but still more soothing guitar hook, the track resembles a calming lullaby reminding Schultz to stay humble and never let himself go shooting off into space again in the future – with a couple truly touching revelations about his personal life and why it led him to the point where he had to make the song. "NEVER REALLY MINE" is apparently dedicated to one of Schultz's heroes in Bruce Springsteen, and it essentially sees the band jump from formulaic folk to formulaic rock with a bridge that immediately sends 10 other songs rushing into my head. The style certainly works better with the band's natural talents, but it's still hard to appreciate as its own thing.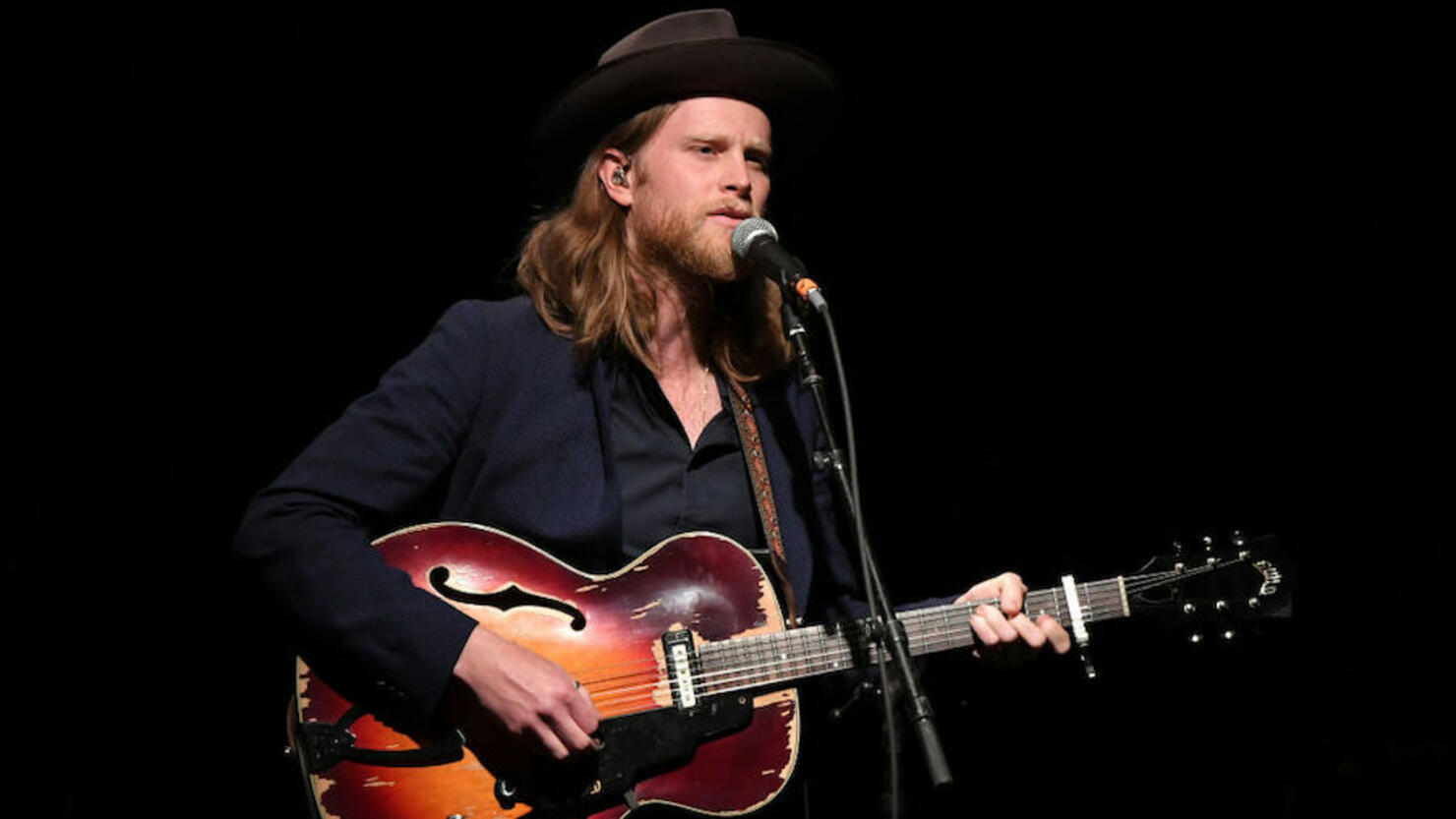 The project's theatrical energy comes out strongest on its final two tracks – one even appropriately titled "REPRISE" – but the song "ROLLERCOASTER" feels like the calm before that final storm, as Schultz delivers his most subdued performance on the album over more quiet pianos and softly strummed chords. Continuing the project's romantic story, Schultz sings about his remorse at actions that drove her away. The music could have helped out a little more to make it hit as emotionally hard as some other tracks here, but I can see it being effective regardless. The brief track "REMINGTON" begins to do some lyrical world-building again and set up a seamless transition into "REPRISE," which feels like a more high-energy continuation and also references the opening track – but now with a more sinister overtone to the lyrics as the "bright side" becomes the light of heaven. Connecting back to the opening track, once again things feel a little more real as the band looks to the bright side, but doesn't forget all the pain of these last couple years that has meant something.
While a couple of their old tricks still rear their heads in overwhelming fashion, this is easily the most musically powerful and well thought out project The Lumineers have ever put together as they find a sound that works a lot better for them than the trendy one they continued to chase. A decade in, could they pull a Killers resurgence? Time will tell.
Favourite Tracks: BRIGHTSIDE, WHERE WE ARE, BIG SHOT, REPRISE
Least Favourite Track: BIRTHDAY
Score: 6/10