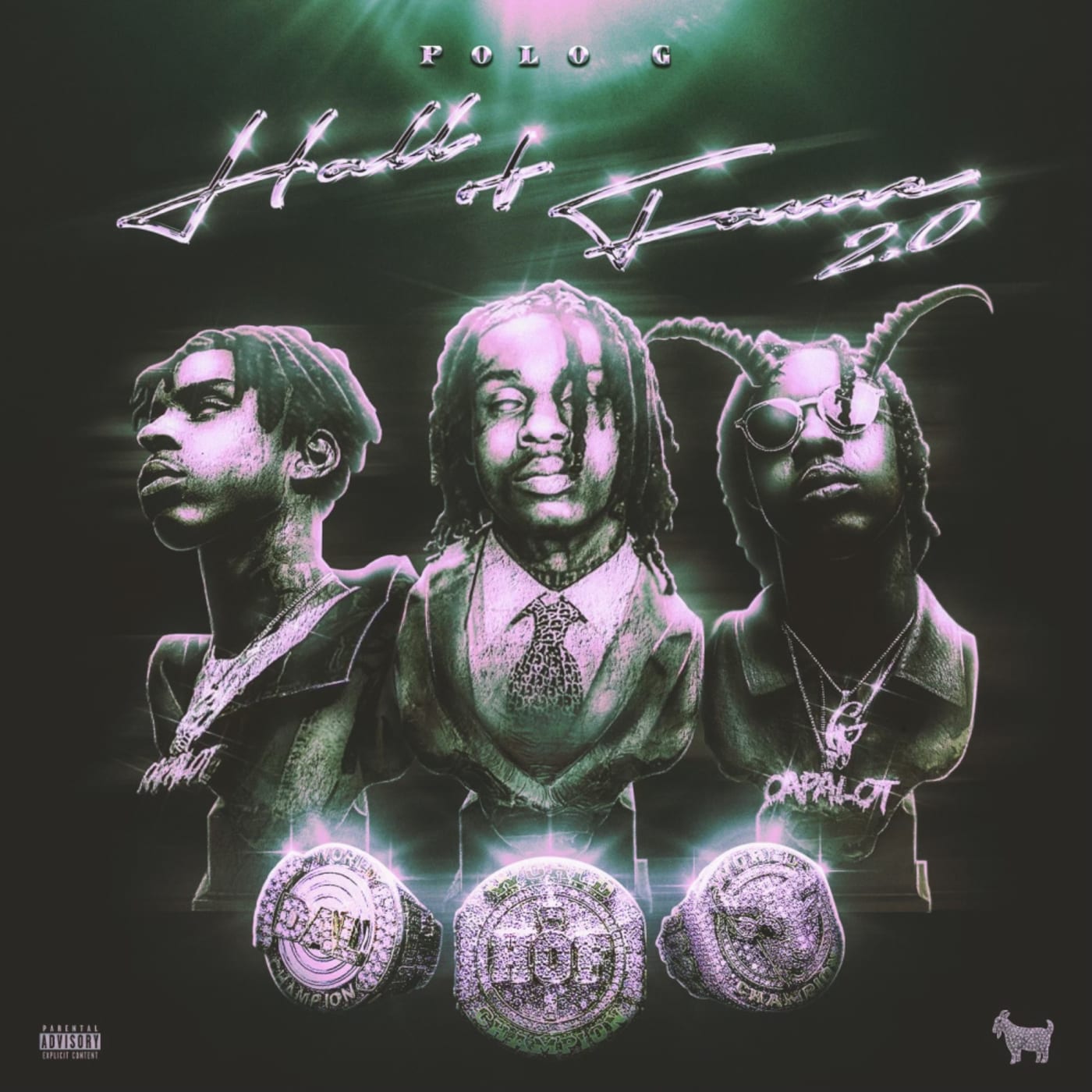 After topping the charts for the first time last summer with Hall of Fame, Chicago rapper Polo G returns once again with a sequel to the project that elevated him to the level of today's hip-hop elite. As far as trendy trap stars go, Polo G is often one of the finest, sometimes shifting into another gear of storytelling and versatility as he alternates between his melodic and aggressive drill sides. The second Hall of Fame helping essentially rides the same line, but this time there are a couple more misses than hits as Polo mines the depths of his recording catalogue to get his name back in the spotlight. The album is shorter and less heavy on the features, and certainly features some more of the blazing rap performances and catchy hooks that Polo is known for, but it feels like he has a lot less to say on this project and devolves into mostly forgettable material as it reaches its conclusion.
The opening track "Bad Man (Smooth Criminal)" was apparently meant for the parent album before sample clearance issues struck – it makes it much more plausible to believe that this was simply an album of leftovers, because it's easily the greatest track here despite not even reaching the two-minute mark. Over a sample of the classic Michael Jackson bassline, now imbued with some invigorating extended hi-hat rolls, Polo matches the speedy tempo with a highly energetic verse full of flexes and fun pop culture references. He shows off his melodic side as well with a frantic and catchy chorus, and the track honestly would have been a standout on the original project. "Don't Play," on the other hand, genuinely made me wonder if there was a mistake and Spotify had shuffled to an earlier Polo G project that I'd already heard. The melody and instrumental resembles a watered-down "GANG GANG," this time with a low-impact and brief verse from Lil Baby. The track begins a lengthy run of songs with your standard, everyday hip-hop lyricism, a departure from the parent album where Polo had a lot to say in the personal and political realms. Polo's final verse here does have the relentless drive that is one of his greatest strengths, but this track and many others simply aren't as engaging as he can be. "Heating Up" falls into the same space, playing after another aggressive track that overshadows it in "Start Up Again." Polo clicks better with Moneybagg Yo than the relatively unknown YungLiV, the former track featuring a lot more locked-in rhythm and charisma that makes the other, undercooked version feel obsolete.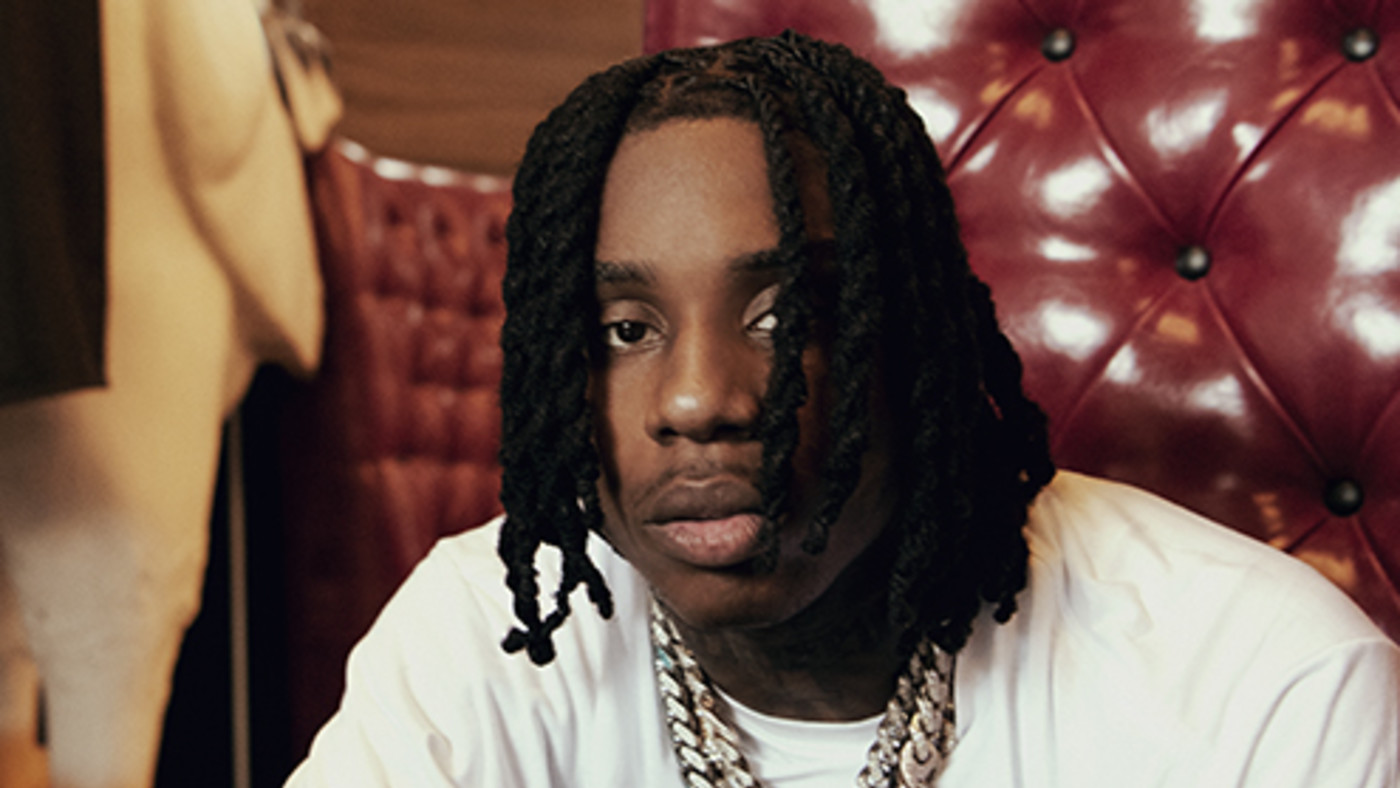 The back-to-back tracks "Black Man In America" and "Young N Dumb" bring back some of the sometimes unexpected poignancy that's mostly missing from the Hall of Fame sequel, and the former does it with a fantastic, hard-hitting instrumental with percussion that cuts sharply through the mix. Polo G delivers some eye-opening bars about institutionalized racism and gentrification, ending things off with a Fred Hampton speech. "Young N Dumb" dives into his mindstate as he loses friends around him, wishing that he could be reckless and enjoy his youth but knowing it might have dire consequences. This one is scored by a washed-out acoustic trap loop that makes things much less fun to listen to, but it's nice to hear Polo spitting with some emotion and hitting on some truly vivid, haunting imagery. The track "Unapologetic" is quite clearly an NLE Choppa leftover, as the featured artist absolutely dominates on a similar beat to his last project. It's the kind of space to get a little unhinged and spastic where Polo usually needs a little more nuance, his melodic chorus sounding a little strange here in contrast to NLE Choppa's electrifying and semi-deranged approach. "Fortnight" was apparently rejected by the popular video game's soundtrack, and spelling the title right isn't the only way Polo demonstrated a lack of effort here. Short and half-baked with cliched lines and a performance that's barely on the beat, it sounds truly phoned in.
As the album progresses through its second half, tracks like "Decisions" and "With You" don't fare too much better in terms of sinking into the background. "Decisions" presents yet another somber acoustic trap loop as Polo's lamentations begin to sound a little whiny – not to mention dropping an awful COVID bar into the mix – while "With You" seems like it might have been a couple unfinished tracks cobbled together as it seemingly can't decide what it's about. The chorus finds him in romantic territory as he reminisces on the good times with an ex-partner, before we drop into the verses that once again find him in the streets smoking opps. "Partin Ways" is a much better romantic track than the one that's meant to be one, and it has an added conceptual layer as Polo symbolically breaks up with his old lifestyle. The instrumental has a nice triplet that makes things a lot more engaging rhythmically, and it ends up being the best melodic track of the bunch despite an abrupt ending.
The track "Suicide" feels like a precursor to finally hitting on a great idea with #1 hit single "RAPSTAR," with a similar instrumental and one of the more memorable hooks on the project, but featured artist Lil Tjay's nasal voice is as unlistenable as ever and brings down the track's stock. It makes a little too much sense that Polo hilariously decided to title one of these tracks "Piano G" – a mocking online nickname for his derivative piano beats – since there's still not much variety to be found here, as Polo runs through meandering melodic rap about similar subjects, although the piano instrumental used here is certainly much more extravagant than usual. The album closes on a positive note with "Alright," as Polo reassures listeners that things will turn out just fine in the end after once again processing some emotions on the record – the chorus here might honestly be the best of the bunch, it certainly grows on you.
Of all of his contemporaries, it's still clear that Polo G will be one with the most potential to stick around for a while. His skillset is often a lot more varied, and while he certainly displays more of it at times here, releasing over 30 tracks in a calendar year that was also loaded with feature verses is a little overkill as he dilutes the market. Hopefully, there's a bit more of a break in his future.
Favourite Tracks: Bad Man (Smooth Criminal), Black Man In America, Partin Ways, Alright
Least Favourite Track: Fortnight
Score: 5/10