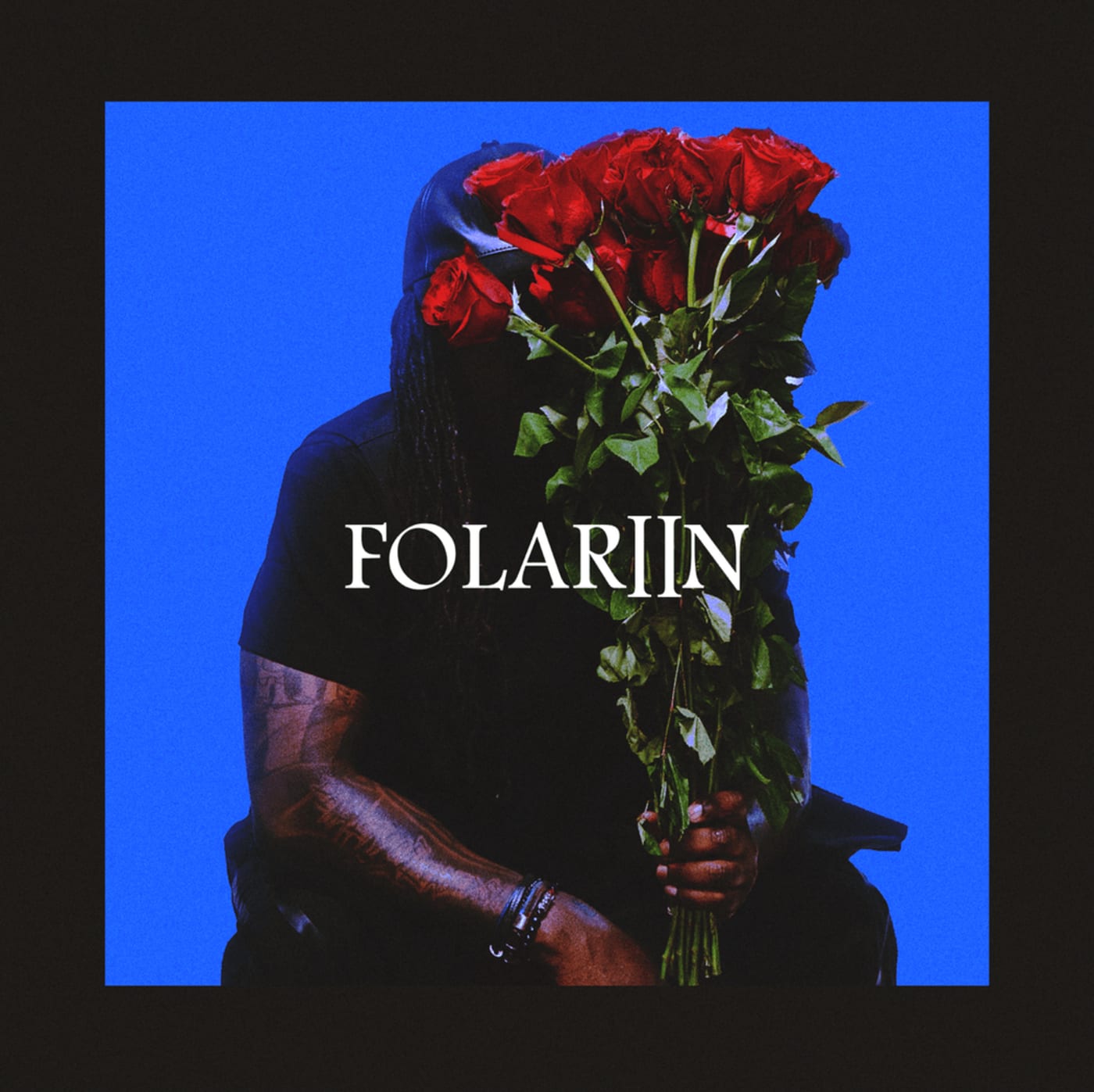 Entering hip-hop veteran status and his popularity somewhat dimmed from his mid-2010s peak, Maybach Music rapper Wale has continued to impress with his technical abilities and assertive, straightforward delivery. Returning with the sequel to a breakout 2012 mixtape, now getting full album treatment, Folarin II is Wale's seventh studio album, mostly continuing down the same path established on 2019's Wow…That's Crazy. Wale fits nicely in the category of rappers like Big Sean, Gucci Mane and ScHoolboy Q, artists that you can always trust to come through with something solid, but something groundbreaking or outside of their comfort zones is likely out of reach. Wale moves deftly through this project as he always does, delivering some catchy uptempo flows over some soulful and funk-inspired instrumentals but remaining expectedly in the mode he always has. It's nothing too exciting, but it's a decent way to nod your head and pass the time.
The album opens strong with one of Wale's most dizzying sets of bars, a muted soul sample bubbling under an energetic trap beat as he unleashes some speedy flows and memorable punchlines. Wale truly has what you might picture in your head as the ideal rap voice – outside of any that are memorable for being strange and off-kilter, Wale's powerful baritone cuts through any instrumental as he chops up the syllables. He celebrates still thriving in the game he's been in for over a decade, the beat cutting out when he drops his best bars like classic Lil Wayne. His dexterous flow on this track reminds me a lot of J. Cole's recent work, which is interesting since Cole himself appears on the single "Poke It Out." Produced by none other than legendary duo Cool N Dre, they accommodate the more old-school stylings of the two rappers with a funky boom-bap beat sampled from a Q-Tip track, leaving all the focus on the rhythm and flow on display – Cole genuinely drops the best verse on the album. Sandwiched in between is "Name Ring Bell," which doesn't quite measure up to the same highs with some more repetitive moments and a more laid-back flow that takes some of the fire out of Wale's voice, but like most of Wale's work, it's still elevated back up to that above-average territory by one of the album's most engaging beats, featuring what sounds like live bongos and a harpsichord loop.
The brief track "Tiffany Nikes" feels a bit like an interlude as Wale blends together two different sides of himself. It's another catchy track, but it feels a little strange to hear him flexing his material goods and doing a Migos-style repetitive triplet flow on the hook amidst some of the album's most direct political talk as he calls out those who aren't actively participating in social justice movements for being just as compliant. It feels like most of the reason Wale never blew up quite as much as the peers that rose to prominence at the same time is because he doesn't have much direction and personality, but he certainly has a lot of raw talent. "Caramel" takes a great sample from Faith Evans, Wale letting her sing the chorus before he runs through some romantic bars over pounding bass and a two step-inducing soulful vibe, perfectly hitting every rhythmic pocket. Wale sings his own hook over another prominent bassline and soulful backing vocals on the track "Fluctuate," offering some more smooth flows, but at this point on the album I already start craving something a little bit different – Wale is great at what he does, but I'm only going to be keeping the greatest examples of that wheelhouse here. Label boss Rick Ross shows up on "Light Years," the first in a long run of collabs, and the extravagant instrumental on display is built to suit him – you can picture the diamonds glistening as he speaks, overriding a weaker hook from Wale where some of the flaws in his singing voice are exposed.
The track "Angles" is another romantic track with some early 2000s hip-hop production quirks, Wale dropping an absolutely incredible extended bar referencing the Marvel Cinematic Universe. Wale once again does what he does best, but it blends into the rest of the album and doesn't justify inviting Chris Brown on board to sing an average hook. Some more interesting features pop up as the album runs through its second half, the next two tracks featuring none other than Jamie Foxx and Boyz II Men's Shawn Stockman. Foxx's track "Dearly Beloved" is the album's shortest, his feature essentially treated like another sample to chop up as it echoes behind Wale's verse, a lower-key verse in the aftermath where Wale ponders an unrequited love. Stockman's timeless vocals elevate the track "More Love," but having two tracks in a row where the percussion is minimal or nonexistent take away from Wale's greatest strengths and make it feel like the energy is dying down. This all leads to the album's lowest point, "Jump In," before picking back up for a strong conclusion. With an uncomfortably Auto-Tuned chorus set to the obnoxious pounding of Wale's hometown DC gogo bounce style, the track feels like a disjointed mess as it speeds up and slows down.
"Down South" brings the energy back in a big way, as Wale recruits two up-and-coming Texan rappers over a distinctly Dirty South instrumental, bringing back some more old-school thrills with a chorus ready to be chanted by a huge crowd. The track features a unique violin loop accentuating a massive thumping beat, featured artists Yella Beezy and Maxo Kream sounding right at home. "Extra Special" is the best of Wale's softer tracks here, serenading that special someone and leaning into the slow-jam vibes with a calm and confident delivery. Things wind down with "Fire & Ice," which essentially sounds like an unstructured jam session of Wale trying to make a classic 90s boy-band song – it sounds great, but it's not much of a song – and "Beverly Blvd," a final victory lap where Wale toasts to his city with more effortless flows.
Wale has been going strong and consistently delivering through popularity peaks and valleys for 12 years running at this point, and there's no reason to believe he'll slow down any time soon. There'll be something here that most rap fans will enjoy, even if it's not the most groundbreaking thing in the world.
Favourite Tracks: Poke It Out, New Balances, Down South, Caramel
Least Favourite Track: Jump In
Score: 6/10