One of the music industry's most sought-after collaborators, both James Blake's touching and heartfelt folksy ballads and his tendency for experimentation and daringly jumping across genre lines to blend his malleable style with some of today's biggest innovators have been drawing in more and more fans as his career progresses. Now on his fifth studio album, the UK crooner continues to recruit some unexpected names (including actress wife Jameela Jamil in the production credits of nearly every song!) and sing tenderly about his many woes – this time focusing heavily on feelings of insecurity, self-doubt and imposter syndrome. With influences from modern hip-hop, R&B and electronic music creeping into the typical proceedings, Blake keeps listeners on their toes as always, and the combination of that element of surprise with some of the most impactful and poignant lyrics and melodies of his whole career should make for an easy late entry to quite a few year-end lists.
Before the album starts being pulled in many directions at once, Friends That Break Your Heart begins with two of the most Blake-centric tracks here as he introduces listeners to the themes of the album. "Famous Last Words" finds him singing about feeling as though he's losing his mind, unable to get his mind off of rekindling a relationship that's ended with some sort of betrayal one too many times. The harmonies in the track's chorus are intentionally a little detuned, making Blake's crushing disappointment with himself and others ring out a little more as the melody deflates. There's not many who can sound quite as genuine and believable as Blake, his voice switching between a crackle that barely gets the notes out and a gorgeous, resonant and vulnerable falsetto. A rather minimal opening built over little more than a steadily pulsating synth hook, Blake takes center stage in a blinding spotlight before he lets the more experimental decisions take over a little more later on. "Life Is Not the Same" is even more devastating, as Blake recruits the sadboi king in Joji as well as pop-trap savants Take a Daytrip on production, the trademark hi-hats rattling intermittently in the back, giving the track a unique edge but not taking anything away from the somber pianos that are front and center. The instrumental here truly sounds as if it's struggling, putting in all the work just to barely stay together, as parts fall away and become distorted or new elements briefly pop up just to be silenced. It creates an eerie soundscape for Blake's powerful vocals, wavering harmonies and painstaking cadence as he mourns the loss of a close friend – he sounds completely broken. Choosing to mechanically extend his vocals at certain points continue to mirror the track's themes, bringing out an effect of jerkily lurching forward, barely able to go on.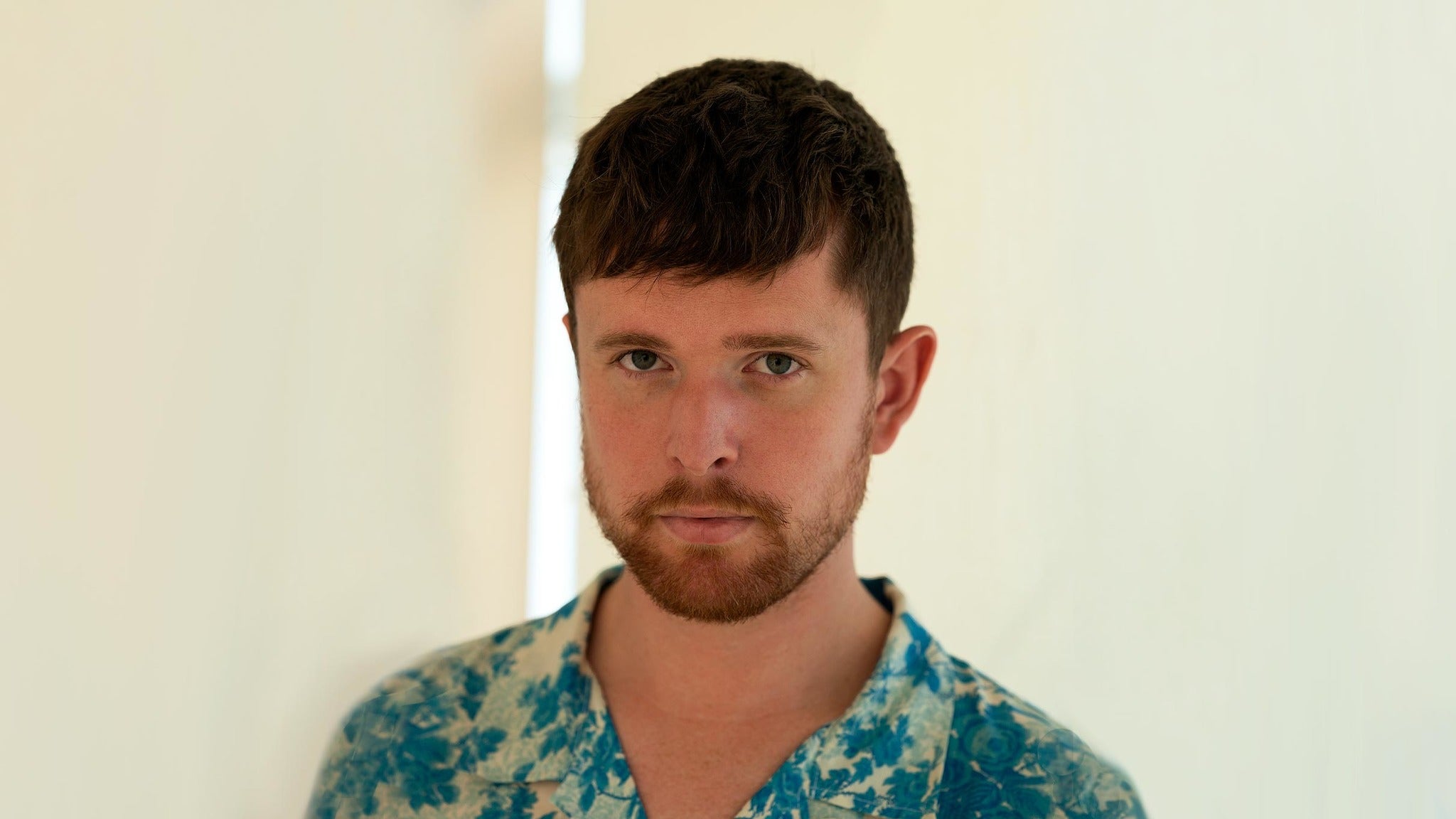 The first of the album's guests is its biggest, as SZA appears on the track "Coming Back." Opening in your typical James Blake style, an upbeat percussion loop kicks in for SZA's part – it sounds like a completely different song at first, but SZA delivers the kind of highly rhythmic, confident and idiosyncratic stuff we all love her for, now with Blake's spectacular falsetto ringing out in the background. Blake joins the party late in the track and never sounds out of his element on the speedier instrumental before the track again switches up with some house-inspired synth bass and glimmering strings. James Blake tracks are often a spirited journey. Blake takes a backseat on "Frozen," letting Atlanta rappers JID and SwaVay take control of his beat instead. A dark instrumental made of rattling bass notes, sparsely echoing and paranoia-inducing percussion and pitched down grunts resembling zombie noises, the two MCs give different takes on numbness and desensitization as Blake interrupts briefly with an ethereal chorus about sinking into complacency. JID's dexterous verse is excellent. "I'm So Blessed You're Mine" is another complete left turn, essentially a futuristic EDM track where Blake shows off his production skills as the pitched-up title is repeated over some mind-bending beats. Nestled in between the project branching out into more experimental areas is the track "Funeral," another sparse and minimal track where Blake sings about feeling forgotten, issuing a plaintive plea to his fans and those around him to keep their faith in him and stick by him through the hard times. The juxtaposition of his falsetto echoing in the background behind some of the lowest, most despondent notes he hits on the album makes his pain extremely palpable and all too relatable in the detached world of the pandemic.
There's not much of a better exemplification of the duality of James Blake than the filtered, fuzzy piano hook resembling something Elton John might have sung over that opens "Foot Forward," which is promptly followed up by a shout of "Metro!", signaling trap producer Metro Boomin's involvement. One of the most hook-oriented tracks here, Blake sings about finding the strength to persevere through rejection, with the added disheartening twinge of feeling as though he needs to prepare for and expect it regardless. "Show Me" really dives into the most beautiful areas of his vocal tone, bringing aboard folk-pop singer Monica Martin for a lovelorn duet. Her breathy yet powerful tone contrasts Blake's well, as the track slowly reveals itself to feature two narrators who want more of each others' love but are too unsure of themselves to show their own. The two come together as the track's structure shifts and the instrumental builds up into an all-encompassing and psychedelic sound, low strings weeping in the background before Blake delivers the final knockout blow with a defeated, low-key verse about hoping someone else gets to experience the love he knows is being withheld.
Lead single "Say What You Will" still holds up, a track where Blake steels himself to criticism as he expresses gratitude for the attention that he does have – framing himself as a small, struggling artist with a diminishing fanbase is a strange, self-defeating sentiment for someone who's worked with Kendrick Lamar, Frank Ocean and Beyonce, but it just makes his exasperated tones all the more genuine. "Lost Angel Nights" keeps up the same theme with a dreamy instrumental that makes it sound like a classic Disney ballad, Blake's ascendant melody as he looks in frustration at the "thousand imitations" of himself that have poured into the industry one of the most striking and disheartening here. The track sees him worrying that he's past his peak, but if he keeps making tracks like these, he's still clearly on the upswing. The project closes with two more emotional gut-punches. Blake saves the title track for the album's penultimate moment, going against the grain by revealing that the relationships that have caused him the greatest pain have been friendships, not romantic relationships. The stark acoustic ballad is one of the least musically interesting here, as Blake sounds so crushed in the repetitive chorus that he barely manages to get a tune out at all, but it's absolutely necessary for the project's story, giving things a twist ending. "If I'm Insecure" winds things down with a final showcase of all of Blake's skills, the production featuring a slow build of futuristic sounds while Blake sends a final self-deprecating shot as he questions his ability to show love while dealing with his own personal problems.
James Blake has always had a couple of experimental surprises and emotionally affecting melodies crop up on his studio albums, but it's never come together so consistently well on a subject so unfortunately relatable like this before as we all wait to finally be granted the privileges of having a social life again. Ten years in, and he might have delivered his best work yet.
Favourite Tracks: Life Is Not The Same, Famous Last Words, Say What You Will, Lost Angel Nights, Show Me
Least Favourite Track: Friends That Break Your Heart
Score: 9/10