One of the biggest criticisms that has followed alt-pop singer Halsey throughout her career is not having necessarily followed up on her ambitious talk in interviews positioning herself as a ground-breaking, experimental artist. With a new album produced by Trent Reznor and Atticus Ross of Nine Inch Nails fame, that criticism can finally be put to rest. While their previous album, early 2020's Manic, saw Halsey jumping around and experimenting with different genres but never fully committing, existing in an inconsistent state of limbo, they now dive into a highly theatrical concept album that stands out as their best work to date. While listeners might have expected more of a focus on the hard-rock angle that Halsey has flirted with in the past with the industrial titans on board, instead it seems that her producers leaned heavier into their recent work scoring Hollywood movies, creating an eerie, dramatic space for Halsey's distinctive and unique vocal tone to thrive in. She descends onto these tracks like a sage storyteller, exploring themes of women's rights and autonomy when it comes to how society views pregnancy and childbirth. Halsey's writing and performances are top-notch here, and while they've made some great pop tracks in the past, they finally have music that fully commits to the delightful weirdness we know has been in them all along.
When it comes to an introduction to what you can expect from the rest of the album as a whole, there aren't many better opening tracks you'll be able to find this year than "The Tradition." Over some sparse, haunting piano notes from Reznor, Halsey's melody brings to mind a dark twist on a children's nursery rhyme as she tells the story of women being bought and sold throughout history. Their vocals alternate from their trademark soft, delicate tone to a viscerally angry snarl as they descend into the chorus, seemingly a sarcastic attack at those who believe this inequality is simply a "tradition" to uphold as Reznor begins pounding out some of the piano's lowest, most unsettling notes. Halsey's passion cutting through her hypnotic vocals to show she means business is incredibly effective and engaging from a narrative standpoint, and serves to immediately hook the listener. "Bells In Santa Fe" continues to demonstrate this unlikely but perfect partnership between singer and producers, the track containing some of Reznor and Ross' most overt influence as they roam free with pounding keys resembling a ticking time bomb, anxiety-inducing steady swells, and industrial distortion. It's all an incredibly unnerving theatrical experience, Halsey hitting some chilling high notes in the pre-chorus as they seem to be singing from the perspective of a baby that never made it to term bidding a somber farewell.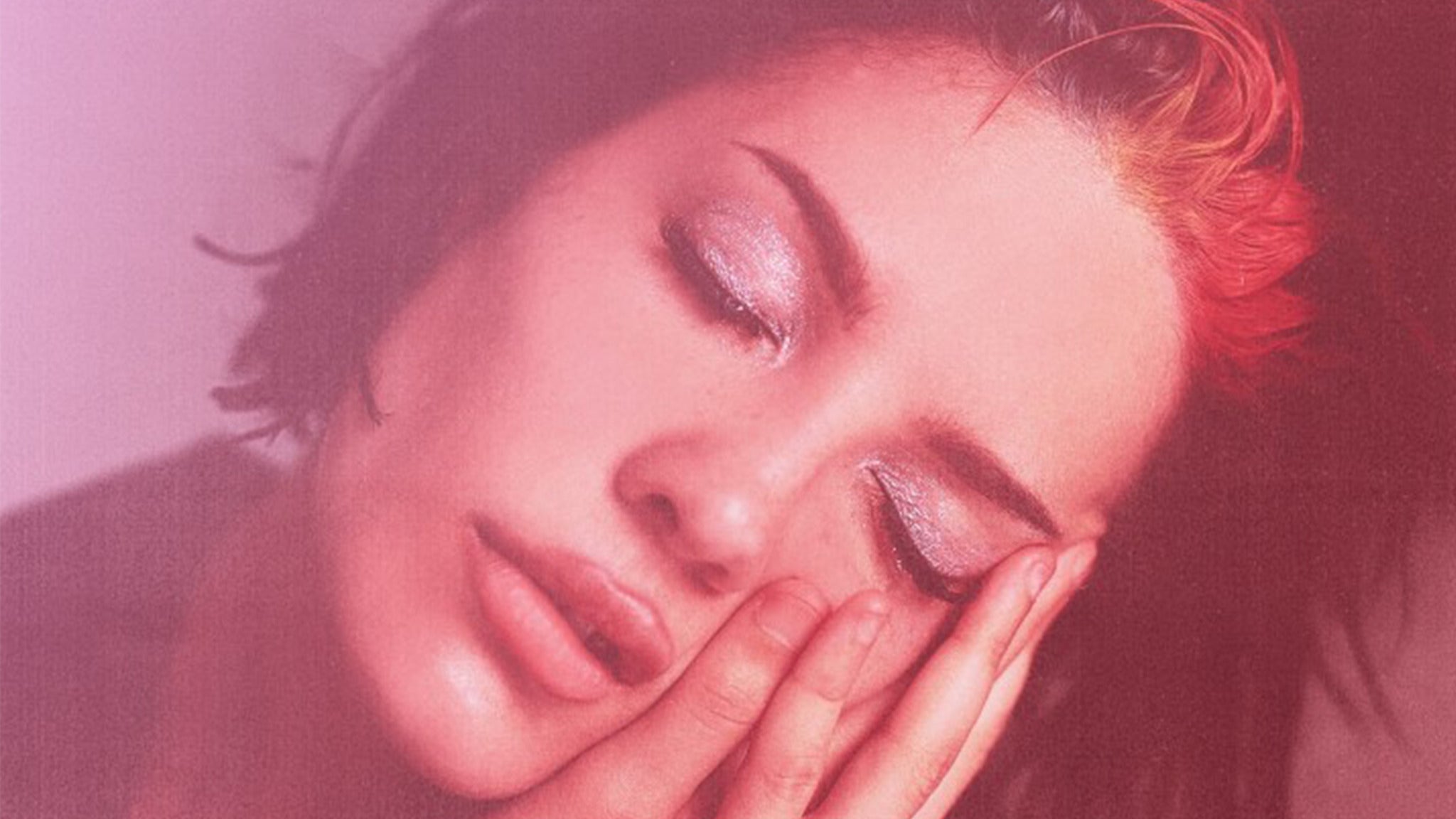 Of course, Reznor and Ross' rock roots don't disappear completely, as they essentially fool a likely unsuspecting audience into listening to a Nine Inch Nails song on the track "Easier than Lying." Where many of Halsey's forays into a heavier sound have fallen flat in the past, this one feels like a natural progression of the building anger and dread – not to mention that she throws herself into the performance even more than usual. The guitars crash together into an overwhelming sludge, Halsey growling through a paranoid chorus. When you think it's reached a fever pitch, a massive drumbeat roars in for the final chorus to push things over the edge further. The project's cohesion despite the many different sounds on display is a truly impressive achievement after Manic felt so disjointed, but the sense of theme on display and its clear personal meaning to Halsey help to tie things together and make for an emotional rollercoaster of a story, bolstered by some truly poetic lyricism. "Lilith" goes in an almost funk direction immediately after, Halsey's rhythmic flow almost resembling a rapper's as they compare their search for feminine freedom to the Biblical first wife of Adam's rebellion against his more controlling desires – and subsequent transformation into a demon as a result.
The track "Girl is a Gun" is another shock upon impact, as Halsey, Reznor and Ross burn through the album's shortest track by sending the tempo into overdrive and throwing on a skittering, in-your-face breakbeat. Halsey brings a playful and flirtatious energy to the track, inviting any suitors to get on board if they truly think they can handle her more dangerous tendencies. It's a wild experiment that really pays off, the production elements once again verging on an overwhelming sensory overload and a rush you yearn to return to again and again. The intersection of crunchy guitar chords and beautiful triplet harmonies on the chorus of "You asked for this" is seriously reminiscent of classic Paramore, a sound that many artists are bringing back as of late but little quite so authentically as this – it's easy to forget just how impressive of a singer Halsey is under all of their production quirks and detailed narratives. Her flair for the dramatic rises up once again during the outro's beat switch, the track fading out on a swing tempo. The track "Whispers" elevates that drama to the highest heights on the album, Reznor's eerie pianos returning as the openly bipolar Halsey does battle with the voices in their head, represented by whispers cutting through the track to close out each line in the chorus as she doubts themselves.
The album's middle section takes a break from some of the darker themes and sounds and sees Halsey penning some touching dedications to her newborn son. Although the melody of acoustic ballad "Darling" feels strangely familiar as Halsey runs through some typical tropes, their clearly emotional performance makes the track affecting all the same as they celebrate a newfound love for life cutting through their previous cynicism. "1121," the title a reference to the date she learned of her pregnancy, sees some of the horror elements creep back in as Reznor's pianos and guitars emulate ghostly wails, Halsey breathlessly singing about being willing to sacrifice her body for her son as she undergoes the dramatic change, fearing another miscarriage. "honey," on the other hand, is the project's most favourable view of romance in general – though Halsey once again makes a point to escape from heteronormative expectations as they blaze through a pop-punk track dedicated to a whirlwind fling with a woman.
Lead single "I am not a woman, I'm a god" is found near the album's final moments, which makes sense as it feels like the only track on the album that doesn't fit into the album's sound, representing more of an overt play at a radio hit on an experimental album that likely wasn't going to generate one. Reznor and Ross still go for their overwhelming style, but with an EDM twist as Halsey sings overtop with an Auto-Tune effect that feels incongruous with just how raw she is elsewhere on the project. Luckily, the project closes out with its most intriguing character piece and a final statement of absolute vulnerability. "The Lighthouse" sees Halsey embody a mythological siren, sinister, blown-out guitar tones echoing all over the track as they tap into their lower register in the chorus, portraying a character with murderous intent as they once again symbolically shatter expectations of gender. The album closes with "Ya'aburnee," a phrase signifying a hope to be buried by a loved one, the track representing another passionate dedication to her partner and son as she professes her inability to live without them.
Halsey previously took a stab at a concept album with their sophomore project loosely based around Romeo & Juliet, Hopeless Fountain Kingdom. A collection of great pop tunes, it was her best to date – but now she shoots past that mark by applying her theatrical flair to an ambitious leap in sound that fully paid off. Here's hoping we see Reznor and Ross produce more big albums in the future.
Favourite Tracks: Girl is a Gun, You asked for this, Whispers, The Tradition, The Lighthouse
Least Favourite Track: I am not a woman, I'm a god
Score: 8/10