After over a year of delays, three stadium-sized listening parties, back-and-forth online arguments about which versions of the many songs were the best, and a reignition of a longstanding feud with Drake, Kanye West's 10th studio album finally dropped unceremoniously – or perhaps, appropriately – last Sunday morning. Long regarded as one of the most creative and influential musicians working today, West's recent output has been somewhat inconsistent by his own lofty standards, his previous ye not reinventing the wheel as he often does and full-on gospel album Jesus Is King lacking his perfectionist attitude with a couple messy moments – of course, his collab album with Kid Cudi reminded us why he's so highly regarded in the interim. Donda is West's longest album to date, running nearly two hours in length, 27 tracks, and recruiting just about the entire industry on feature verses. Maintaining many of the religious themes and gospel sound, West elevates the musical side of things back in the right direction to match the grandiosity of his statements, resulting in what might be his best solo project since 2013's Yeezus. Although with such a scattered tracklist, there was bound to be a couple that don't quite fit in or measure up, the album's highs are easily some of the most stunning musical moments of the year. With a couple touching tributes to his late mother scattered throughout and some incredible feature verses – West always seems to know how to bring the best out of his collaborators – Donda still doesn't recapture that "Old Kanye" spirit, but it's certainly a welcome return to a primary focus on delivering something great after all of the antics of years past.
After an unsettling intro where West's mother's name is repeatedly chanted as if trying to summon her back from the dead, the project drops into the absolutely epic opener that is "Jail," which somehow reaches an anthemic fever pitch immediately despite a complete lack of percussion on the track. Over a fiery electric guitar lead and backing vocals from the choir, West's singing is at its most enraptured as he plans to do something reckless in his newfound single life, only to be brought back down to earth by an adorably paternal feature verse from none other than mentor Jay-Z, slowing down his flow as he supports his longtime friend and puts their recent differences aside. "God Breathed" brings back some decidedly Yeezus energy as West rhymes over little more than a pulsating, ominous bassline as he speaks about divine energy making him stronger. Even when West is in an entirely pious mood, he still manages to inject some of his distinctive personality onto the track with some great punchlines. The decision to extend the minimalist beat by a full two minutes is a curious one, and the track might have worked better later on in the album, but it certainly serves its purpose to keep the high intensity of the albums early goings before things get a little more reverential.
The back-to-back tracks "Off the Grid" and "Hurricane" feel like they have the most hit potential and staying power of the whole album. "Off the Grid," on the surface, is the most standard-issue aggressive hip-hop banger here, but the transition into Fivio Foreign's verse as the beat subtly shifts to drill is why West's ear for new sounds and the pulse of the culture has always been so elite. Taking over after a quirky Playboi Carti appearance, Fivio might have the best verse on the entire album, going at length with a relentless flow before West meets his energy on the back end and surprisingly demolishes the quicker drill sound as well. The track is an all-around showcase of mastery of today's most exciting new movement. "Hurricane" has been a longstanding track in Kanye lore, with reworking after reworking finally leading to The Weeknd's angelic voice delivering the memorable chorus, backed up beautifully by the choir and some shimmering organ chords as the hi-hats skitter around. Lil Baby and West trade verses where it sounds like they're humbled to be on an instrumental so heavenly, West in particular dropping some lines about trying to avoid becoming out of touch and finding himself. "Praise God" concludes an incredibly strong opening run with another great classic hip-hop instrumental, not quite reaching the euphoric highs of "Off the Grid" duo to the artists on top leaving a little more empty space but creating an electrifying atmosphere as West chops up his mother's voice over a dark and sinister backdrop, Travis Scott delivering another standout feature. Baby Keem's eccentric presence is certainly appreciated as well, but he takes a while to get going.
Ever since The Life of Pablo, it has seemed as if West's vision of his own role when it comes to his albums has shifted to something more closely resembling a curator, picking the best places for another artist to shine on his beats or promoting the ground-breaking ideas of others. There are a couple tracks here where it feels like West isn't the main reason why they're so effective, but that's all by design. He's essentially a better DJ Khaled. The track "Junya" could easily be mistaken for a Playboi Carti throwaway, but hearing West play into his zany, staccato energy is invigorating. 20 years separate the two, but they sound like completely natural collaborators. "Remote Control" brings Young Thug on board as West leans into his woozy style with a meandering and repetitive melody line that truly sneaks up on you, Thug bringing the downright weirdness that only he can in another powerful feature. "Pure Souls" resides near the album's conclusion, as West essentially defers to an ecstatic Roddy Ricch, sounding great as always with that distinctive tone, and lets dancehall artist Shenseea close things out with an extended, harmonized outro. "Ok Ok" is the closest thing you can find here to a Drake diss track, and in this case, it hilariously sounds like West is mocking Drake's flow in a couple instances, even changing up his inflections to sound like him. "Heaven and Hell" is a brief track that gets a little lost in the album's midpoint, but the sample work and driving sound makes it feel like it could have fit easily on Kids See Ghosts.
If even a couple of the weaker tracks here were cut out, we might be talking about Donda in a couple years as a classic hip-hop album. Even still, there would likely be something exciting to somebody about just about every track here, and many of the tracks that fall to the bottom of my ranking still have quite a few admirable qualities. The track "Jonah" has an emotional hook from Vory that doesn't quite land rhythmically as he flips in and out of his falsetto, but the verses from him, Lil Durk and West as they toast to the fallen are some of the most touching moments here. "24" is a straight-up gospel track, which might not be for everyone – but the choral arrangements here are pretty stunning regardless, the track supposedly originating from a Sunday Service Choir practice where they mourned Kobe Bryant, West continuing to find ways to process the shock of death. The track "New Again" is just about the only time in his entire career that West has sounded dated in any way, giving off an energy reminiscent of the blown-out EDM boom mixed with the omnipresent gospel choirs (not to mention that Chris Brown is on it). The track leads into the most questionable moment here, as West pays tribute to Pop Smoke by throwing a shoddy recording of their recent collaboration "Tell the Vision" on and awkwardly censoring his profanity in the name of the Lord. "Lord I Need You" is another one that gets a little lost in the shuffle, though West's candid bars about his divorce break through the track reflecting similar gospel sounds found earlier on.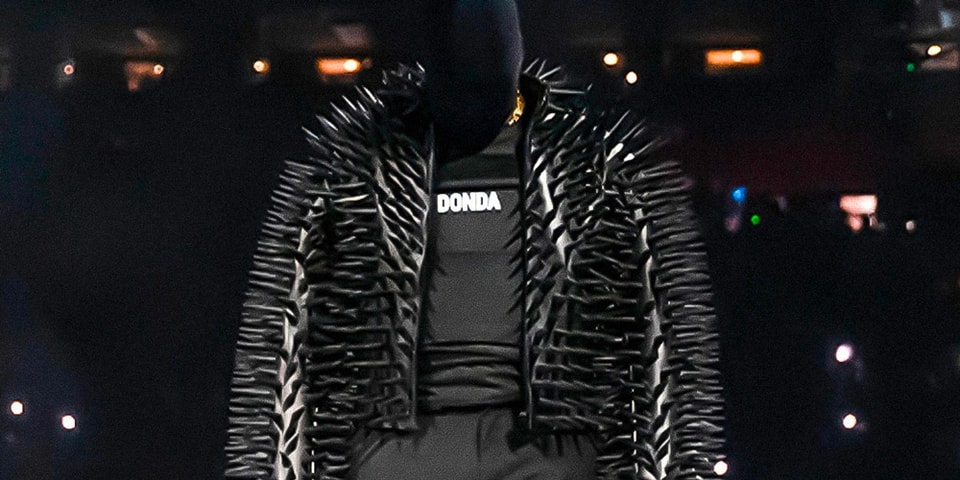 Scattered throughout the tracklist are moments that can stand up with some of the most timeless songs in West's expansive canon. "Believe What I Say" feels closest to the West of old, flipping a sample of Lauryn Hill's "Doo Wop (That Thing)" into a couple playful rap verses and a soulful chorus as he chases "one last sparkle." "Keep My Spirit Alive" juxtaposes an earnest and vulnerable chorus from KayCyy about eternal life with typically grimy verses from Griselda's Westside Gunn and Conway the Machine – only West could make these two sound at home in a godly space, the combination of the two sounds just another symbol of West's never-ending musical open mind. "Jesus Lord" spans 9 minutes in length, featuring some of West's most confessional bars on the project as he takes an extended verse to discuss his past decade of familial trauma and the strength he found in his faith. Jay Electronica hopping on board (and thankfully not saying anything too misguided and offensive) with one of his greatest features in years as well.
The tracks "Moon" and "Come to Life," if you don't want to call them two of West's career-best, are certainly two of his most pure, emotional and striking. "Moon" sees him reunite with Kid Cudi, their voices layering over each other in support, mingling with a sparse and touching guitar loop and building up the track's world. It all rests behind a stunning chorus delivered by Don Toliver as the artists yearn for an unreachable goal. "Come to Life" is West's best ever singing performance, as he finally throws aside his ego to see the bigger picture in the midst of his familial struggles, tearfully longing for second chances and promising to change over an enchanting and cathartic piano melody. The album closes out with "No Child Left Behind," a final, mantra-like affirmation of West's faith that just so happens to feature one of the catchier melodies on the whole project.
Ten albums in, even after a couple years of truly questionable behaviour where it seemed like the music was suffering as a result, Kanye West is still making songs that will reverberate through culture for decades into the future. While he might never make another full album that's universally regarded as a classic, you'd still be hard-pressed to find anyone this dedicated to the spirit of creativity.
Favourite Tracks: Off The Grid, Come To Life, Hurricane, Moon, Jesus Lord
Least Favourite Track: New Again
Score: 9/10