Country-pop duo Dan + Shay have been making forays into the world of mainstream radio for quite a few years now, their crisp harmonies, periodically show-stopping vocal talent and cheesy, feel-good aura often universally appealing in the right mood. Nabbing Justin Bieber two years ago for the track "10,000 Hours," which actually belongs to this album, put them over the edge into firm crossover act territory. While mostly known for their adorably dedicated romantic ballads, on their latest, Good Things, another topic in the romantic realm rises to dominate the proceedings: it would seem that Dan and/or Shay are struggling to move past the abrupt conclusion of one of the picture-perfect relationships they previously sang so passionately about. While the duo's writing approach is often highly formulaic, a couple tracks here falling flat due to a melody line that isn't quite as strong or paling in comparison to their counterparts on the charisma front, for the most part Dan + Shay is one of the finest forms of cheese you can get in the music industry right now. Their fun-loving approach turns into humorous sarcasm when the topics stray from their typical happy days, and their musical chemistry catches you by surprise during climactic moments. It's not a ground-breaking masterpiece, but Good Things is an enjoyable, fluffy diversion.
The project kicks off with its title track, one of the more explicitly pop-oriented songs on the project – and although that pop side draws from a distinctly bygone era coloured by pitch-shifting, EDM drops and Charlie Puth's "See You Again" being the biggest song in the world (the progression sounds eerily similar at times), Dan + Shay still manage to turn the track into a vocal showcase. Repeatedly hitting some soaring notes in the chorus and winding things down with some great falsetto runs, the positive cut sees its narrator wishing that their former partner still recalls all of the good memories they experienced together. The chorus does ultimately devolve into a drop that's a little too chaotic for its own good, the singers' voices becoming obnoxiously pitched as they throw off the sweet melody with some whooped high notes, but it's a solid introduction to the band's brand.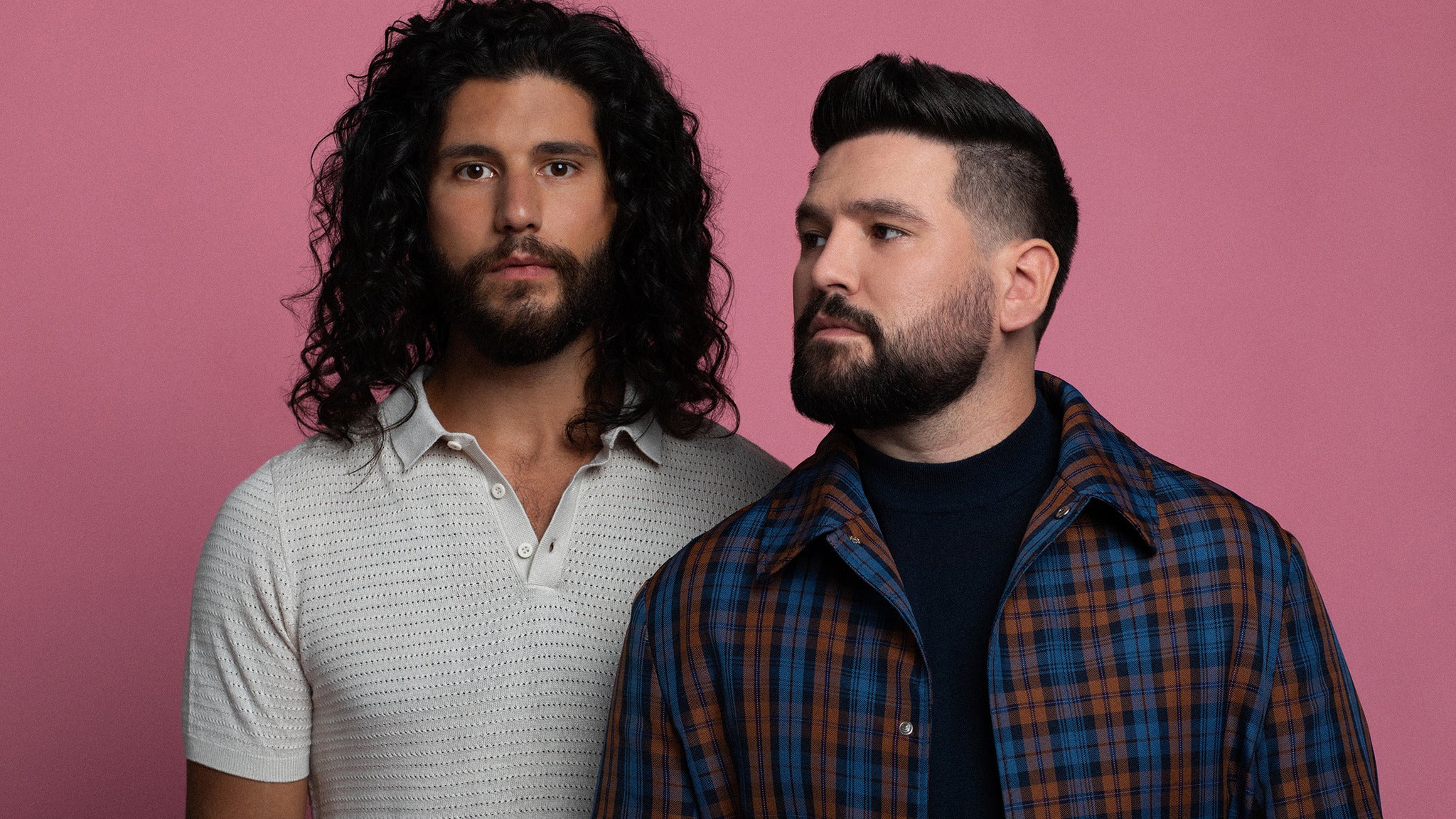 The next two tracks prove what can happen when that brand is firing on all cylinders. The track "Steal My Love" coasts on some invigorating drum fills and a somewhat reggae-infused energy, Dan + Shay doing their classic "our love will last forever" routine and hitting all of the lyrical beats. This time, however, there's a bouncy, ascending melody that's perfectly designed to burrow its way into the deepest reaches of your cerebellum and some pleasing stack harmonies on top to seal the deal. You can already visualize the goofy grins that will be plastered on their faces for a future live performance, and before you know it, you've adopted one of your own. The track "You," as well, finds the duo in romantic bliss – it's still what they know best! Backed up by a gospel choir and warm piano chords, it's the kind of track that feels like a timeless anthem already, an inescapable wedding song staple. Tapping into some pleasure centers hanging around from caveman days, everything resolves so nicely and meets expectations in the best way as both members hit some impressive vocal acrobatics at the song's climax.
Since Dan + Shay is often less of a band with a personality and distinctive musical identity than two smiling faces that happen to be masters of their craft at guilty pleasure formula perfection, when the duo invite other well-known songwriters on board it often creates a strange uncanny valley effect that can decrease the enjoyability of some of these tracks – especially when that person is someone like Shawn Mendes, who gives a co-writing credit to the song "Body Language." You can all but hear his obnoxiously wavering, low-effort cadence on the melody that doesn't dare meander more than a couple notes away from its point of origin. Even though it's certainly just as catchy as the rest when you're not paying much attention, it's not as much of a showcase for the duo's vocal talent to make up for a relatively standard pop tune, and the transition between the verse and the chorus feels a little jarring. Julia Michaels appears in the credits of back-to-back tracks "Give In To You" and "Irresponsible," with mixed results. You can tell which one was originally hers, and which one she simply assisted with. "Give In To You" is a somber piano ballad that contains the kind of vulnerable, stuttered and slightly off-kilter rhythms that only Michaels' quirky delivery can pull off and certainly aren't meant for two voices. "Irresponsible," on the other hand, leans a little heavier into the duo's country roots with a plucked acoustic loop that gives their vocals space to shine on another triumphantly belted chorus. The duo wrestle with the knowledge that returning to an old love isn't wise, but end up doing it anyway.
The track "Lying" continues the themes of the duo's internal struggle to move on and live normally, pretending like there isn't a tumultuous whirlwind of complicated emotions waging an all-out war in their heads. Eye roll-inducing, banjo-interspersed "Lean On Me" interpolation aside, the track is genuinely hilarious on the lyrical front, as the duo essentially deliver one of their typical romantic tracks in the tentatively delivered negative, trying to convince themselves that it's the truth: "I don't miss you in my bed / I don't hear you in my head." Hitting a strained, emphatic climax, as if they're shouting at a former partner in a desperate attempt to look like the winner of the breakup, as they swear that they're speaking honestly is a simple stroke of lyrical brilliance. "Let Me Get Over Her" is the most emotionally potent and believable performance on the project, as Dan + Shay appeal to the divine to help process the pain after trying just about everything else, backed up by a swelling string arrangement. The track "One Direction" – no relation to the all-star boy band – is a weaker moment in the album's second half, featuring another chorus that shifts into higher gear without any earned build-up or warning and one of the more predictable melodies here.
The album concludes with three of the duo's massive hit singles, saving the best one for last. Current smash hit "Glad You Exist" is rather one-note instrumentally and somehow a little too saccharine even for Dan + Shay standards, and "10,000 Hours" is still a completely serviceable pop tune that's sure to be a wedding staple decades into the future, catchy enough that you almost forget that Justin Bieber is even on the track. "I Should Probably Go To Bed," however, adds a tiny spark of experimentation to the Dan + Shay formula that bolsters their powerhouse vocals even more. The track definitely has some noticeable melodic shades of their previous hit single "Speechless," but the sonic shifts in the track's second half to a staccato orchestral piece, or the instrumental cutting out for a gorgeous moment of falsetto before crashing back in full force, finally ending the track with as much vulnerability as it began, succeeds at painting the picture of the struggle with self-control the track is about.
Dan + Shay are one of those acts that override the more generic parts of their style and cross over into guilty-pleasure territory simply because they lean into it so hard and seem as though they don't take themselves all that seriously. It's true that they likely have the potential and talent to make even better music, but there's always going to be a time and a place for these goofy romantic country-pop tunes.
Favourite Tracks: Steal My Love, I Should Probably Go To Bed, You, Lying
Least Favourite Track: Give In To You
Score: 6/10