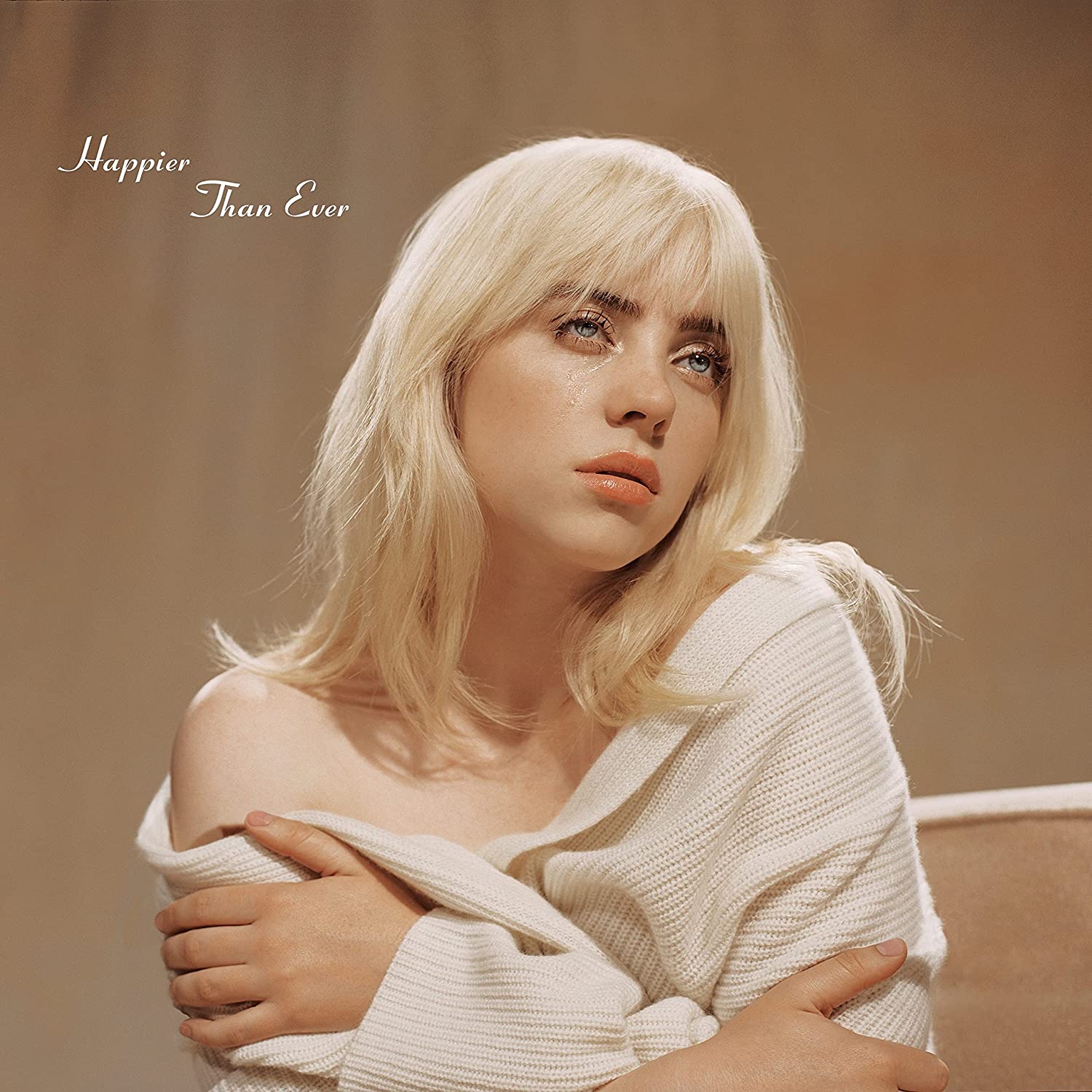 Any follow-up after capturing all four of the Grammys' top categories with a debut album released at age 17 would have been an extremely tall order. While one of music's brightest new stars may have ever so slightly fallen victim to the sophomore slump – or at the very least, the astronomical expectations she created – with Happier Than Ever, luckily, Billie Eilish is still a unique, captivating enough voice to deliver a great album regardless. Still written and produced entirely with her brother, FINNEAS, Eilish dials back the horror elements and eerie soundscapes a bit in favour of low-key, slower-paced ballads and bedroom pop tunes where she opens up a little more lyrically. Where Eilish's debut was whatever twisted character she presented on breakout hit "Bad Guy," her follow-up project is a look into the human behind it all, and how all that attention (and the things that come with it) have been getting to her. While it doesn't all come together sonically or tell a cohesive story like her debut – the tracklist provides a bit of musical whiplash at times – hearing Eilish experimenting, as well as getting more mature and tackling some pretty serious topics with her striking vocal tone, is a nice evolution to see. She's taking a step back, analyzing the bigger picture, and getting ready to strike once again with her newfound knowledge.
The opening track "Getting Older" serves as somewhat of a state of the union address in the wake of all of Eilish's achievements, as well as setting the tone for the more minimalist approach to the production across the album. With nothing but her own harmonies and a single, steadily pulsating synth tone to back her up, Eilish poetically tackles a different subject in each of her verses, whether it's the mind-boggling effect of regularly finding "deranged" strangers lurking around her house or faking a smile, taking up a position as the critically acclaimed teen star making waves while simultaneously dealing with a predatory, abusive relationship – a theme that is revisited quite a bit. Eilish's vulnerable tone was always powerful when applied to her characters, but now that it's her own life, her own thoughts, it takes on a whole new meaning. Even when the melodies themselves aren't as instantly memorable, the spotlight here is on Eilish opening up with her lyricism – and it's a fascinating journey to hear unfold. But before that, we get a couple reminders of what made us fall in love with her work in the first place. The next track "I Didn't Change My Number" is one of the more aggressive ones here, featuring a heavily distorted, infectiously rhythmic buzzing unanswered phone as well as barks and growls from Eilish's pit bull, Shark, interspersed into the mix. Eilish attacks her ex-lover with a sarcastic sneer, relishing in throwing her last shred of sympathy into a shredder over what sounds like a trip-hop influenced chopped-up organ sample. The audible eye rolls and faux-cutesy voices she puts on put things over the edge. The aptly titled "Billie Bossa Nova" sees her bring back her storytelling charm with a newly sensual edge, the track apparently birthed from Eilish imagining having to hide a secret romantic partner as she ducked the fans and media on tour. Her elastic tone sinks delightfully into the relaxed Latin groove.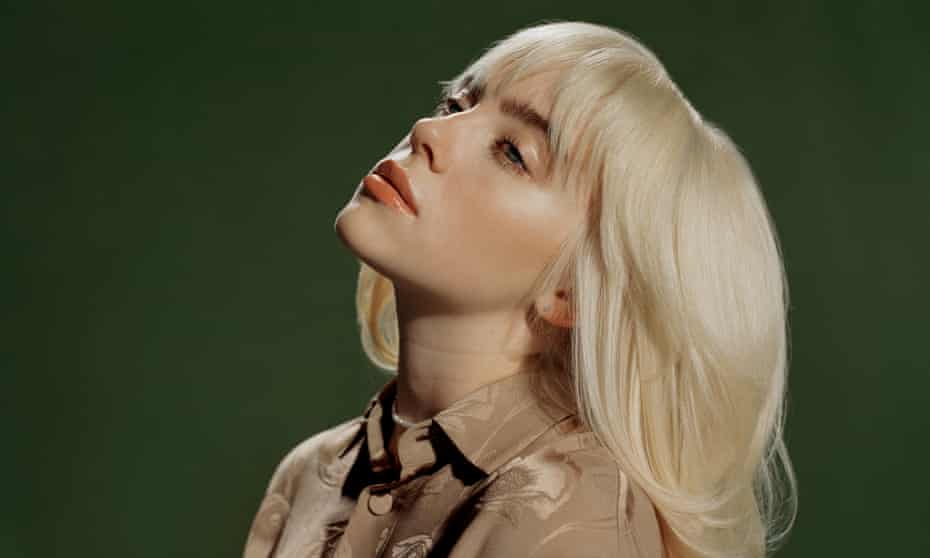 Although the jumps from one style or genre to the next across this project can frequently be disorienting, making me long for the brilliant cohesion of her debut, there's no juxtaposition done better than the seismic chasm between the back-to-back tracks "Oxytocin" and "GOLDWING." The former is easily the most anxiety-inducing, chaotic soundscape of the entire project, with distorted sirens and screams rising and falling in the background as Eilish alternates between a whisper and a scream, almost foregoing melody entirely. A closer glance at the lyrics reveals that Eilish is speaking from the perspective of her abuser, reducing her to the love hormone she can give him and issuing threats if she dared to leave. The pounding beat and hair-raising subject matter is an absolute rush to listen to, and in response Eilish immediately purifies us with an absolutely stunning, angelic and harmonized cover of a church hymn from 1910 that takes up the first half of the next track. She closes it out with a warning to the lucky women who haven't run up against anything as dark as she has. Further moments where Eilish breaks from the trance and get a little more upbeat continue to provide some of the best parts of the album. "NDA" into the excellent single "Therefore I Am" is another great transition, two tracks that feature some breathy raps from Eilish over ominous bass thuds in a natural evolution from her previous sound. The track "Lost Cause," on the other hand, doesn't connect quite as well despite being driven by an outstanding bassline. Eilish's melody ends up being a little monotone for a track with such dismissive vitriol, and her mic-drop moment being "you got no job" feels like a strange conclusion.
On the other side of the spectrum, the more subdued track "Halley's Comet" is one of Eilish's most patently gorgeous songs in a young career that already has quite a few strong contenders to choose from. The track's dreamy piano arrangements and simple yet direct and emotional instrumental motifs remind me of the soundtrack to La La Land, which is appropriate as Eilish sings about finding a healthier love on the other side and lamenting about the distance between them. With some of her most impressive and distinctively artistic vocal runs and a yearning tone creeping into her voice, her believable love and passion fill the track with warmth. Both of Eilish's extremes have good and bad sides as she grows up and experiments with her sound. "Everybody Dies" feels rather redundant with its late-album placement, another spacey and minimalistic track placing all of the spotlight on Eilish's vocals, but she doesn't back it up with the vocal acrobatics or lyrical revelations here, as she grapples with one of life's most troubling but obvious realizations. The year-old single, "my future," still easily stands up as one of the better tracks in Eilish's more somber style across the album. Her jazzy vocal runs and starry-eyed delivery as she optimistically looks forward are highly touching on both the track's minimalistic opening and the surprise turn into an upbeat funk-guitar riff.
The album's second half kicks off with "Not My Responsibility," which stirred up a media storm when Eilish debuted it as a spoken-word video interlude on tour that featured her showing her body for the first time. The segment produced unfortunate cheers from the audience – listening to her words reveals a heartbreaking confession about being weighed down by the endless discussions surrounding her appearance and fashion choices, as well as the sickening oversexualization of a minor who actively chose to hide herself. It leads into the track "OverHeated" – although it's one of the weaker tracks from a melodic and lyrical standpoint as Eilish coasts through an underwritten and repetitive hook, it still contains some eye-opening lyrics. Eilish stands in confusion at the media circus a simple photo of Eilish looking normal can provoke while addressing the recent photos where lowlife internet trolls criticized her for looking like an everyday human instead of a Photoshopped goddess while out on a walk. Many tracks that follow continue the themes of Eilish speaking out about abuse of power structures, and the many people that leapt at the opportunity to take advantage of the young star. The track "Your Power" is the most disheartening and revealing track about Eilish's past relationship, offering some troubling lines about a manipulative and controlling predator over a calming acoustic soundscape that makes some of the lyrics all the more shocking. The album closes out with its title track, a rollercoaster ride which morphs from a sweet vintage-sounding ukulele passage to a rage-filled segment of crushing guitars and heavy distortion as Eilish cathartically screams her demons into the microphone, and "Male Fantasy," ending things on a bittersweet note as Eilish struggles with escaping from the lingering positive feelings from the relationship, but decisively comparing their love to the distorted concept of it you might find in pornography.
Happier Than Ever might not be remembered as the timeless classic that Eilish's debut is sure to become, but it likely will represent a highly important transitionary period when the story of her career is written. Eilish uses her storytelling abilities to let us into her own life, and while the resulting music isn't perfect, that's the difference between the messy reality and the well-written imagined characters she presented in the past. She'll be right back at the Grammys in no time.
Favourite Tracks: Halley's Comet, Therefore I Am, I Didn't Change My Number, my future, Billie Bossa Nova
Least Favourite Track: Everybody Dies
Score: 8/10