Just a couple weeks before his 18th birthday, Australian singer and rapper The Kid LAROI continues adding to his expansive F*ck Love mixtape at a rapid pace, dropping this latest and lengthiest installment while a single from the 2nd version, "Without You," still resides in the upper region of the charts. A protégé of the late Juice WRLD, LAROI is one of the many making sure his movement stays alive, although as trends continue to shift in the mainstream, his melodramatic melodic trap stylings have been steadily shifting over from pop-punk inspiration to brighter, 80s-inspired sounds. Still, LAROI's vocals and lyricism would be fit for any mid-2000s teary-eyed teen band. While LAROI has repeatedly shown his hitmaking skills to be top-notch, striking gold every so often with an undeniably catchy radio smash, his back catalogue still needs a little touching up. The tracks that veer closest to hip-hop here are awkward at best and uncomfortable at worst, while his genre crossovers still need to be ironed out as the very young star experiments and figures out his sound. Dropping so much music under one project is likely a positive exercise in throwing everything against the wall before moving on to something new, but for now it's best just to stick to the hits.
The project opens with the sound of falling rain and lachrymose piano, LAROI continuing to commit fully to his image before dropping into "OVER YOU" with some strained, Trippie Redd-esque inflections, wailing about loneliness and coping with his romantic problems through other means. While the chorus LAROI ultimately builds up to shows a lot of potential, once again displaying his outstanding ear for a hook, just about everything around it brings the opener down – essentially summing up LAROI's brief career up to this point. The piano instrumental feels too minimalist for the garbled, overly passionate vocals to be fully earned, and even the mixture of the trap drums on the chorus feels a little out of place, the pattern creating an odd, wobbly effect that makes it sound like the track is in swing time. LAROI's lyrics when it comes to addressing all the scores of women who have supposedly done him wrong, as well, are often uncomfortably mean-spirited, projecting his problems with a few onto the entire gender. You come to expect lyrics like these in the hip-hop realm, but for LAROI to be one of the worst offenders at the age of 17 is a little hard to swallow – not to mention his idealizations of the same substance abuse issues that killed his mentor.
"NOT SOBER" demonstrates that pulling this melodic trap style off is an art that has to be studied, as LAROI and fellow rising star Stunna Gambino are completely outshined by a veteran in Polo G on the track. LAROI's chorus, once again, is an earworm threatening to lodge itself in my brain, and his verse flows a bit better, but the gap between his approach and Polo's vocal, sounding simultaneously confident and deeply hurt, shows he has a long way to go to perfect his craft. The closest he comes is something somewhat unexpected, being his latest single with Justin Bieber, "STAY." While it does have some pop masterminds like Cashmere Cat and Charlie Puth behind the boards and draws a pretty direct line to the record-breaking success of "Blinding Lights," the chemistry between the two is undeniable and LAROI nails a frantic, vocally challenging chorus equalling the high-octane instrumental. Actually, the true best track here never really materializes to be a track at all. "SAME ENERGY" is a criminally short minute and a half, but it has easily the greatest instrumental here and a grimy performance from LAROI where his gritty delivery makes him sound eerily similar to Juice WRLD. Leaning into the more cutting sounds of the driving trap hi-hats and raw power chords, LAROI reaches into his upper range and relishes in "winning the breakup" with a smile and a sneer. It's the epitome of missed potential that this was left so unfinished.
LAROI continues his association with the Chicago rap scene as he brings on board Lil Durk and G Herbo for the track "DON'T LEAVE ME," resulting in an instance where the features do more harm than good. They curiously relegate Herbo, with his storytelling ability and booming gravitas to his vocals, to the duty of a highly repetitive hook that squanders his talents, while Durk expectedly delivers some more of his cringeworthy and hilariously clinical sexual boasts, essentially turning one of the tracks that LAROI clearly meant to be taken the most seriously into a laughing stock. As for Herbo, it's clear that the styles don't match on paper, so it's almost as if they included him as an obligation. The only other marked feature here is Mustard on the track "STILL CHOSE YOU," as LAROI turns his more engaging lush piano instrumental into a misguided attempt at flipping the script with a more romantic track dedicated to his current TikTok star partner. Similarly to his pal Justin Bieber on his Changes album, LAROI makes love sound like luckily stumbling across the best accessory to boost up his own image than a heartfelt connection. Of course, he's still a kid.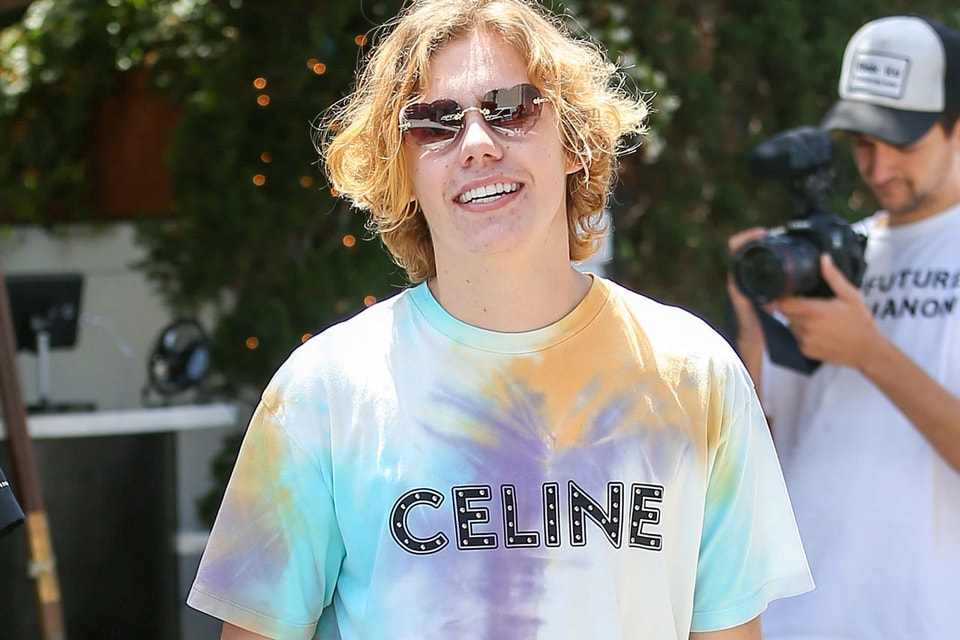 As the project transitions to its second half, the results of releasing what is essentially a deluxe to the deluxe of the deluxe of the deluxe and dropping so much music over a short period of time begin to reveal themselves. Many of these tracks end abruptly, feeling far too short, underwritten, unstructured and largely unfinished as LAROI mines for more ideas to keep his sudden spark blazing constantly at inferno status. On "I DON'T KNOW," one of the many that fall into these traps, LAROI uses the final line to promise a full-length album only next year. The painfully repetitive hook and haphazard delivery on what should have been a knockout due to its triumphant horn instrumental suggests that he badly needs to take a break and hone into his sound further.
"BAD NEWS" centers on a brief hook, but it sounds like the rest of the track is improvised, as LAROI jumps from one motif to the next rapidly. The tracks "ABOUT YOU" and "LONELY AND F**KED UP" show the most promise in the second half due to some more cinematic and eerie instrumentals giving LAROI's wounded warrior energy a backdrop to shine. The former, unfortunately, contains some of the most uncomfortably mature lyrics for a 17-year-old to be boasting about, but the dark trap instrumental from Internet Money's Nick Mira is enough to override a rare occurrence where LAROI is more compelling on the verses than the chorus – it finally legitimizes LAROI's theatricality as he wallows in his loneliness. Then, back to his old tricks, before the closing track "BEST FOR ME" we get two more negligible tracks that fail to reach two minutes. LAROI winds down with a largely percussion-free tirade where he goes full on emo mode and eviscerates all shreds of a former relationship. The more genuine emotion is nice to see, but LAROI's thin singing voice isn't the most appealing way to hear it.
Like most artists who clearly have something special but haven't found a way to communicate it in the best way just yet, LAROI is still extremely young and still has a while to go before he even leaves his teen years. As we saw on this project, combining his ear for a hook with more proven hitmakers is a recipe for gold. As LAROI continues to get bigger and acquire more connections, we might hear a project with non-stop hits down the line.
Favourite Tracks: STAY, LONELY AND F**KED UP, SAME ENERGY
Least Favourite Track: DON'T LEAVE ME
Score: 4/10