Chicago rapper Polo G's latest project, Hall of Fame, seems aptly titled – after his single "RAPSTAR" scored a number one debut earlier in the year and stream counts continue to rise into the hundreds of millions, it feels like a project meant to fully establish himself as one of current hip-hop's biggest stars. The album is on track to be his first ever to top the charts as well. Recruiting an impressive list of superstar guests to help welcome him into the club and keeping pace with some legends, Polo delivers his most versatile album yet and shows off his hit-making abilities along the way. Most of the project is coloured by the trendy acoustic guitar and piano-based trap loops that have surged in popularity recently, resulting in the expected dose of filler over the course of a 20-track album and causing some issues with consistency. Still, there's often something about Polo G's beat selection that hits closer to the heartstrings than his contemporaries' attempts at a more eerie, unnerving sound on this one as well. While not every track is designed to grab listeners' attention, Polo G's smooth, naturally melodic vocals anchor the project and make this his greatest effort yet.
The project opens with the brief "Painting Pictures," an emotional tribute where Polo G dedicates the first couple minutes of his album to the surprising number of close friends he had lost in his dangerous environment before the fame. It's a trap piano loop, but there's something about the sweetness of the melody that elevates it above the more popularized somber or off-kilter offerings – it reminds me of what made fellow Chicagoan Juice WRLD's "Robbery" so special. Another thing Polo G does to distinguish himself from his contemporaries is really sounding like he cares, and the more emotional moments he speaks on truly did hit him deep. Being unafraid to be truly vulnerable across this project and juxtaposing it with some more aggressive, drill-oriented tracks makes his more introspective moments all the more meaningful. The track leads into smash hit "RAPSTAR," which somewhat hilariously saw Polo G link up with famous ukulele player Einer Bankz for one of the most ear-grabbing beats of the year, hitting a similar level of melodic beauty uncharacteristic of a modern trap loop while Polo's laid-back flow hits the pocket perfectly and conveys an understated confidence. "No Return" recruits both Lil Durk and The Kid LAROI, and although it succeeds at maintaining Polo G's urgent, hungry energy, his frantic verse afraid to return to life before the fame being the track's highlight, it introduces the project's inconsistencies. Even on a track that sounds great like this one, it feels somewhat cobbled together and ends abruptly, giving a feeling of whiplash and incompletion that persists as more and more short tracks and jumps in sound pile on. The tracks "Toxic" and "Epidemic" continue the strong start, the former making up for its brief runtime with some of Polo G's most confessional lyrics and the latter another great single choice, another emotional vocal performance bouncing off some rumbling bass for a top-tier melodic trap banger.
While not all of them land perfectly, the concept for an album called Hall of Fame really comes alive when we get to hear Polo G trading bars with guests both modern and legendary. He stated in an interview that Lil Wayne, who appears on "GANG GANG" and is clearly a major influence, was the only person to best him on a song so far, and his verse is certainly a huge highlight of the album. Switching the instrumental style up with some glitchy synths, Polo navigates the irregular rhythms well with a speedy flow before Wayne takes the baton seamlessly, dialing up his goofy eccentricities and audibly having a blast with some flow switch-ups, evidently feeling so good about his verse he continues and steals Polo G's hook to close out the track. "Go Part 1" sees him join forces with fellow Chicago drill star G Herbo for a melody-free and ferocious track about street life that see the two capitalizing on their brotherly interplay and offering some great bars as well: "he reach for this Carti, it's gonna be a whole lotta red" is a top-tier punchline. "Heart of a Giant" sees two of rap's most believably emotional men on the same track, as Rod Wave continues his recently excellent feature run accompanying Polo G's mournful chorus and another uncharacteristically strong trap-piano instrumental. Some more conventional rap features in DaBaby and Young Thug show up on the tracks "Party Lyfe" and "Losses," which don't hit quite as hard as the connection to Polo G is a little more tenuous and the acoustic loops begin to get a little tiresome in the album's back half. Still, it's great to hear Polo G solidify himself as one of the genre's biggest superstars.
While Polo G's more emotional side is greatly appreciated here, it's easy to forget that his roots are in Chicago's drill style and he lets it shine with a couple grim and aggressive bursts of energy here. The track "Boom" is a pure shot of adrenaline that it's almost impossible not to move (or at the very least, stank-face) to. Over some medieval-sounding synths, wailing violins and pitched-up backing vocals, Polo G doubles up his vocals like Pop Smoke and turns every syllable into a knockout punch. It's hard to believe that a track like "GNF (OKOKOK)" comes from the same artist who made "RAPSTAR," Polo G sounding absolutely crazed with some belligerently shouted vocals and threatening lyrics, rolling his r's to make certain words sound like a firing gun and making the most out of a sub-2-minute runtime. I'd be impressed if "Zooted Freestyle" was a true freestyle, Polo G running through some impressive internal rhyme schemes over a shimmering beat from Internet Money's Nick Mira, though the track fading out mid-verse was a strange choice. Roddy Ricch elevates another middling track based around a guitar loop with his undeniable charisma on "Fame & Riches," while "So Real" might be the most deeply heartfelt moment of all here, Polo G getting adorably romantic as he gushes over his girlfriend and affirms his dedication.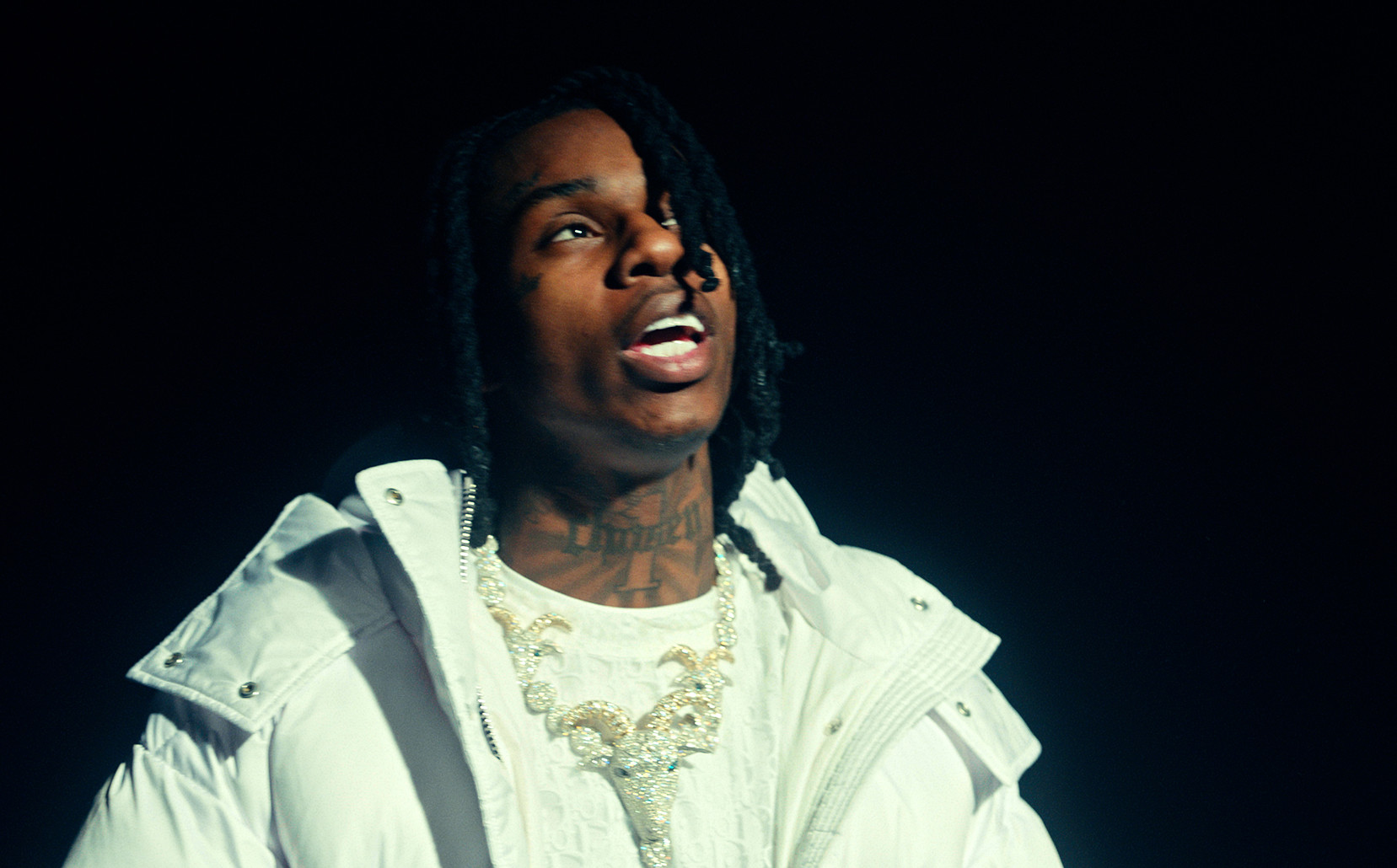 At times it feels as though the album could have been elevated to its maximum potential if just a couple songs were cut and the album sequencing was rearranged. While it's nice to hear Polo G's versatility across a wide variety of styles, the shorter lengths of many of the tracks make jumping back and forth more exhausting than it needs to be. A track in Polo G's melodic guitar-trap wheelhouse like "Black Hearted" comes near the end of the album's first half; it's more so average than bad, but it already feels like he's sinking into reliable, boring formulas when we've since perfected and evolved from that sound earlier in the tracklisting. "Broken Guitars" is the only truly unlistenable thing here, the rhythms of the trap hi-hats and the grinding guitar instrumental clashing awkwardly as Polo G struggles to find a way to sink into the groove with his verses and hitting on some clichéd rhymes in the process. The project concludes with a couple obligatory genre leaps with differing results – his link-up with Nicki Minaj on the watered-down dancehall cut "For The Love of New York" feels like neither of them wanted to be there, but "Clueless" brings aboard the late Pop Smoke and Fivio Foreign as Polo G succeeds greatly in another city's drill style, leaving a final hard-hitting mark on the listener before the shocking closing track "Bloody Canvas." The longest track here, it sees Polo G's storytelling skills at their peak as he spins a compelling tale about the cycle of violence tragically taking some before they hit adulthood, including some of his friends. It serves as a great grand finale, opening and closing the project with harrowing street tales.
While dropping an album every summer since 2019, Polo G has quickly honed his craft and latched onto his greatest strengths across a variety of styles, something that's going to help quite a bit with his longevity – he's shown he has the ability to make a hit single in more ways than one at this point. It's not quite crossed the threshold into greatness, but this is the sound of Polo G becoming a first-ballot hip-hop Hall of Famer.
Favourite Tracks: GANG GANG, RAPSTAR, Boom, So Real, Clueless
Least Favourite Track: Broken Guitars
Score: 7/10