Continuing the somewhat concerning trend of releasing whatever a hip-hop artist was working on mere months after their death, turn-of-the-century NYC rap legend DMX now has a posthumous – and hopefully final – release after passing away only two months ago at the age of 50. Spearheaded by frequent collaborator and longtime close friend of DMX's, producer Swizz Beatz, we receive 10 more tracks from the late icon with a litany of extremely famous friends on board. As usual with posthumous rap releases, the project feels like the entire music industry hopping on board and filling out whatever scraps DMX had lying around into full songs, making things sound rather uneven at times, but Swizz continues to emphatically insist that the project was essentially complete before DMX's passing, and that this spirit of community reflects his true vision. Luckily, unlike most posthumous rap releases, almost every single one of the features brought their A-game here – in fact, DMX's verses are consistently the weakest part of the album, seeming rather rushed and unfinished at times. Still, for a man revered for his unbridled passion and raw energy, hearing his gruff voice shine through one last time alongside contemporaries and offspring alike is a satisfying send-off despite the inconsistencies.
The project opens with Swizz Beatz' trademark swung and stuttered rhythms applied to a ghostly piano backdrop on the track "That's My Dog." An ode to loyalty and having your friends' backs when street life gets tough that appropriately features The LOX, some of DMX's most timeless collaborative partners, it sets the tone for the confrontational and confident energy that fans have long admired from him early. As is the case with most of the posse cuts here, DMX saves his own verse for last as a kind of grand finale – it's not always the most effective method, since his passionate yet rhythmically haphazard approach on most of these tracks can seem unfortunately amateurish in comparison to some of the masters of flow alongside him, but the opening track is all about cold aggression and nobody is topping DMX on that front. Styles P delivers a great verse, and DMX puts a final stamp on things with some bellowed, expletive-laden threats all backed up by his signature barking ad-libs. Three absolute titans of New York City rap all join forces on the track "Bath Salts," as Nas and Jay-Z jump on board to appear on their 2nd track together of the year following a decades-long beef – although the track is apparently nearly a decade old. Over a flaring siren of a beat from Swizz, the three bring top-tier energy and simply do what they do best: Jay with his unshakeable charisma, Nas with his wordplay and DMX with his hyped-up flow bobbing and weaving around like he were in a boxing ring, almost resembling an impassioned rant more than a rap verse. It would be impossible to meet expectations for a team-up this legendary, but it's spectacular to hear these three standing beside each other.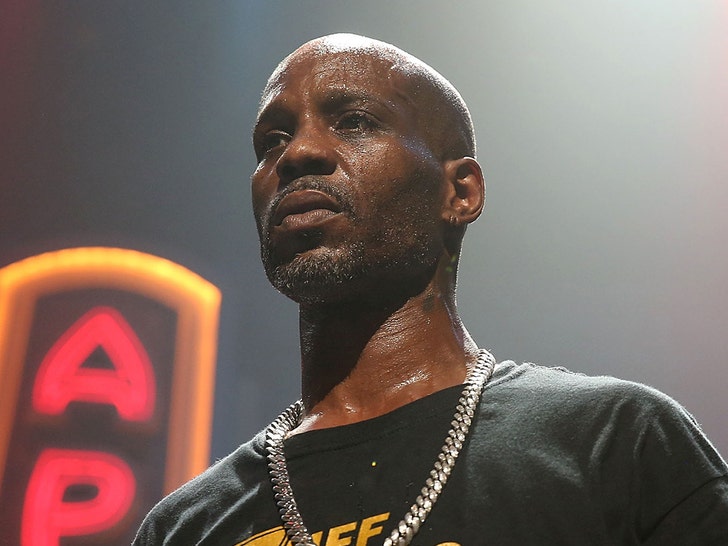 As the tracklist progresses, the inconsistencies on what is a rather brief album begin to reveal themselves. The track "Dogs Out" boasts another classic Swizz Beats sound and a spectacular feature from what sounds like prime Lil Wayne, but DMX's shaky and brief verse feels like an afterthought on what should be a celebration of his legacy. "Hood Blues" is another track in a similar vein, as DMX brings on board all three of Griselda's founding members. They represent some of the most obvious modern-day descendants of his style, and it's nice to hear DMX even shout them out lyrically on the track to make it abundantly clear that things weren't doctored up in the studio, but it almost feels disrespectful to include such a clearly rushed verse where DMX sounds out of breath alongside such masterfully crafted work from the Griselda members.Still, hearing Westside, Conway and Benny flow over a hazy jazz sample from 1971 is one of hip-hop's simplest pleasures and a clear standout here. The track "Money Money Money" is easily the best of the more modern-day collaborations here, as the appropriately-named Moneybagg Yo takes the mic, apparently replacing a verse from Pop Smoke that they weren't able to clear. The track boasts Swizz' most impressive production work here, a speedy synth line resembling some kind of classical arpeggio and a vocal sample from a smoky French track providing the perfect backdrop for some of DMX's most amplified rapping here – he really sounds the most like his old self on this particular track, and it's great to hear him take the hook instead of just a verse. "Say cheese! Now I got pictures of what a b*tch is," delivered like a disappointed father, is an absolutely top-tier DMX moment.
DMX has been known to abandon the hard-hitting energy and deliver some introspective and inspirational material at times, his deadly conviction often shining through to communicate whatever point he's trying to convey effectively. His more pop and gospel-leaning tracks appear together near the album's middle, once again with mixed results. The track "Skyscrapers" brings Swizz Beatz' wife Alicia Keys on board for a soulful hook that complements DMX's fervent and emotional religious talk well – especially as his appeal to God's graces is now put in an entirely new light – but some of Swizz' most obnoxious and dated production techniques completely throw a wrench into the enjoyment of the track. It would likely have been incredibly effective with just Keys' piano, but he throws another of his stuttered and garish synth lines on top like this were a street-centric banger, making an awkward clash of tone. "Skyscrapers," on the other hand, has a feature from U2 frontman Bono that has absolutely no right being as great as it is. Hearing his soaring vocal over Swizz' infectious bassline and DMX's snarled verses working surprisingly well over an acoustic guitar riff is the kind of tonal clash that somehow works out as a successful and novel experiment. DMX speaks on his legacy and his message living forever, and it's tracks like these that will make him correct. DMX and Snoop Dogg get ready for love on "Take Control," which heavily samples Marvin Gaye's "Sexual Healing," and while DMX's calmer side comes off surprisingly well, hearing these two 50-year-olds on such graphic material is borderline uncomfortable.
The project ends with two more subdued and introspective moments – "Walking in the Rain" once again brings along Nas for a verse and Denaun for an unfortunately mixed chorus, but it's tracks like these where it's clear that things were likely assembled rapidly to get this out as quickly as possible, some of these moments feeling like they weren't intended to be part of the same song. "Letter to My Son" is a more deeply personal and heartfelt moment and a touching note to go out on, as he offers some apologies for his struggles with substance abuse and lack of commitment to being a father while affirming his undying love, backed up by a tearful chorus from Usher and ongoing freeform violin work from America's Got Talent finalist Brian King Joseph.
As far as posthumous albums go, if you can look past some of the expected degrees of inconsistency Exodus becomes one of the more enjoyable ones in recent memory as it feels like it celebrates so many aspects of what made DMX so one-of-a-kind – from his two musical sides to his collaborators and friends showing up in support. It's not the masterpiece we've been waiting for, but it's a great celebration of a legend.
Favourite Tracks: Money Money Money, Skyscrapers, Hood Blues, Bath Salts, That's My Dog
Least Favourite Track: Hold Me Down
Score: 7/10