Three and a half years after teaming up with perennial producer of the moment Jack Antonoff for the excellent Masseduction, alt-rock and indie-pop superstar St. Vincent is back with something completely different – business as usual for the multi-instrumental experimentalist. Her sixth album Daddy's Home is loosely based off of a moment of reckoning with the agency she brings to her own life after her father's release from prison, and is loaded with 70s-inspired grooves from many genres, Wurlitzer pianos and even St. Vincent interspersing her guitar solos with some sitar playing during multiple tracks. Her emotive and theatrical vocals always make her albums feel a bit like a musical theatre production, telling a story from front to back, and this is no exception. She runs through topics like grappling with substance abuse, society's failings of transgressive female celebrities, and, most powerfully, expectations placed on women to be wives and mothers, all with a catchy and emotionally poignant pop edge and talent on whatever instrument you've got. Daddy's Home is another triumph for St. Vincent and Antonoff.
St. Vincent throws listeners into the frequently shocking and disorienting thematic world that her albums are known for immediately with opening track "Pay Your Way in Pain." Introducing the paradoxically cohesive whiplash between a variety of retro-pop sounds that plays out over the course of the project, the track kicks off with a couple bars of vintage-sounding honkytonk piano before taking a hard left turn into psychedelic synth-funk. St. Vincent runs through some verses that border on a slam poetry cadence from the perspective of various characters that have to throw their dignity aside in order to get their basic needs, whether that comes in the form of nourishment or human connection. Like most of her best work, the track is slightly off-kilter and uncomfortable in the best way, something sinister cutting into the positive vibes. The drums crash every time she wails "pain," and things cut out completely as she draws out a distorted "I wanna be loved." The album's back half progresses to pure pop euphoria, but the first half is a cinematic experience. "Down and Out Downtown" continues to build up St. Vincent's dark and twisted New York world, once again finding herself stumbling home and weighing the jubilation of last night's escape with the shame of the next day over a killer bassline. When she sings breathlessly about flying over the Empire State, we're right there along with her. There aren't many who can draw you in like St. Vincent. Title track "Daddy's Home" is one of the more thematically on-the-nose here, but one of the most experimental from a structural standpoint. As St. Vincent describes visiting her father in prison, the song's bluesy groove breaks apart into a high-pitched chorus frantically repeating the title and some growled screams, St. Vincent stepping up as her own "daddy."
It was inevitable for some Beatles influence to show up somewhere on a project so clearly inspired by the many sounds of the 70s, and we get it in full effect on the six-and-a-half-minute full-on psychedelic trip that is "Live in The Dream." Capturing the undeniable quality of the Fab Four's strangely soothing harmonies over a trancelike slow tempo, St. Vincent speaks softly to the listener as if they had just been discovered out cold after going overboard with substance abuse, ultimately turning things into a comment on not letting fame get the best of you. The track steadily ratchets up in intensity, sitars swirling around hypnotically. It certainly sounds like being saved and brought back to a good place, but a little bit more so by an angel than a paramedic. The track evokes being brought towards the light which gets brighter by the second, ending in an extended jam session and an excellent guitar solo. While St. Vincent's experimentalism is often incredible to witness, when she combines her pop instincts and outstanding musicality with something a little more structured, true magic happens. The track "The Melting of the Sun" is the first of many highly memorable melodies here, seemingly playing off of timeless girl group backing vocals in a truly infectious chorus linking some thought-provoking themes. Telling the stories of female icons of the era who were silenced for speaking out, St. Vincent sounds deeply reflective, but heartfelt and celebratory as she pays tribute with her warm vocal tone. "The Laughing Man" keeps her dark humour going, slowing things down to deliver the central line: "If life's a joke, then I'm dying laughing" as she approaches the many flaws to the human brain with a Father John Misty-style eye roll.
The album's back half takes the albums themes and hammers them home by combining them with some of the most pop-oriented and incredibly catchy melodies of the project, as producer Jack Antonoff's pop wizardry begins to enter the picture in a more meaningful way. The track "Down" is the most insistent for the listener's attention on an album full of stunning pieces, coasting on some driving percussion mixed at the very forefront as St. Vincent applies her sensual tone to a revenge fantasy, getting the upper hand on a domestic abuser with a cool and confident tone of voice. By the time she's singing along with the rollicking synth-funk melodies and rhythms, wailing harmonies shooting in with a blast, she is in complete command of the complex musical world around her. "Somebody Like Me" tones things down with a softer vocal delivery and a tender acoustic loop, St. Vincent singing happily about preparing for a lifelong commitment to someone as she simultaneously comments on how whoever believes that she is the person to devote themselves to must be insane. She offers some of her most gorgeous vocal moments here, surprising leaps showing off an outstanding range.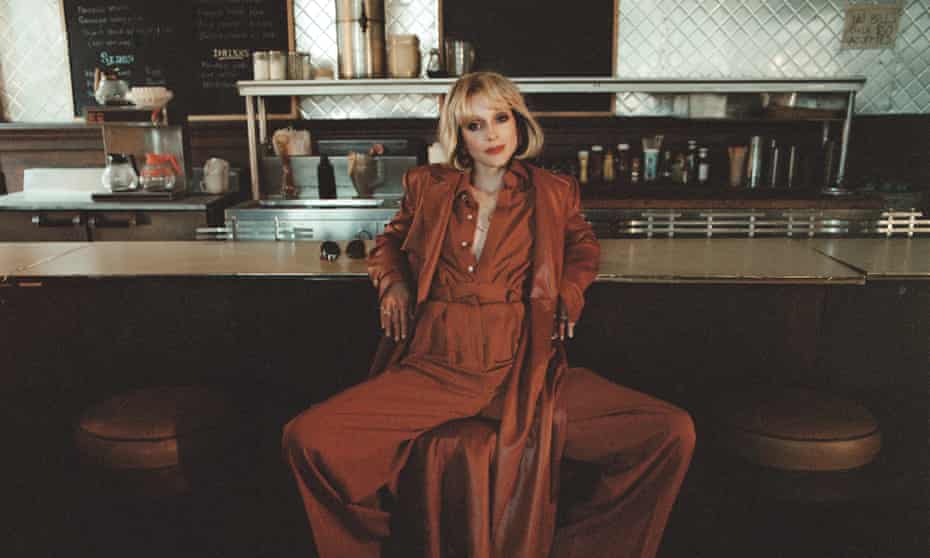 "My Baby Wants A Baby" is another clear highlight, blending the sides of theatrical ambition and pure 70s pop bliss together perfectly as St. Vincent panics at the notion of being a mother, her child doomed to repeat her own mistakes. With dramatic drum fills, sax embellishments, and all-encompassing backing vocals like a tragic Greek chorus, she delivers the most hauntingly beautiful melody here, a guitar solo echoing the emotions of doubt finally creeping into devotion. The track ends with a nerve-wracking section as the main melody extends past its structural limits, St. Vincent worrying about being forgotten for her work and reduced to a mother figure. The project closes out with "…At The Holiday Party," another more laid-back and acoustic-driven track that sees her return to the themes of resisting the pull of suppressing emotional needs with pills and the like, observing her many like-minded friends around her falling victim to their traps, and a final, brief and very moving dedication to the lasting influence and free spirit of legendary actress Candy Darling, who clearly inspired St. Vincent's look for this album cycle.
It's never easy to anticipate what you might get from a St. Vincent album, but it's always going to be a rewarding experience in some way or another. Jack Antonoff has long made his career aiding some of the greatest storytellers in the music industry, and the trend continues here. It takes a little time to fully hit, but this was the hardest time I've had all year picking out a "Least Favourite Track."
Favourite Tracks: My Baby Wants A Baby, The Melting Of The Sun, Down, Pay Your Way In Pain, Candy Darling
Least Favourite Track: The Laughing Man
Score: 9/10