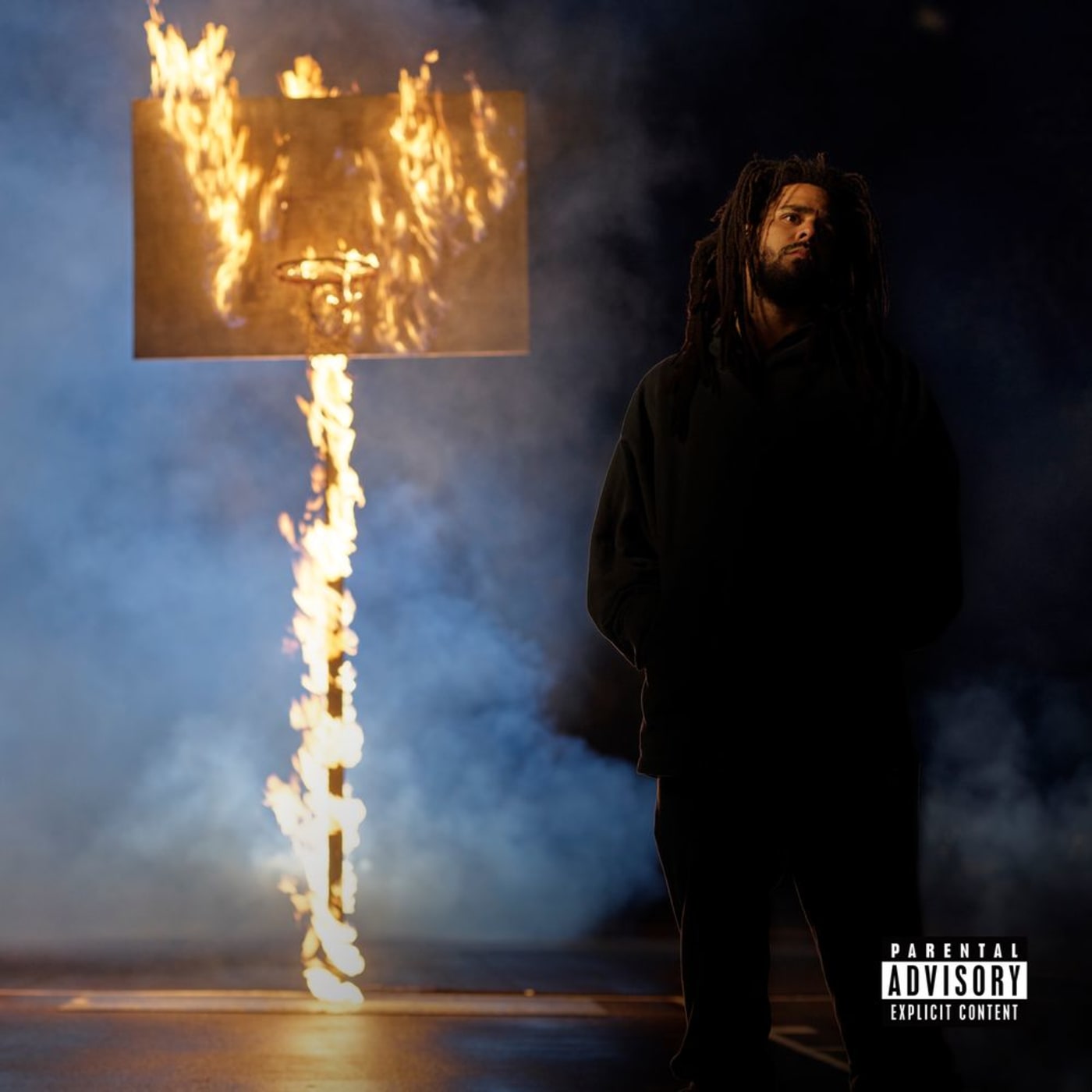 After teasing a (potentially final?) album entitled The Fall-Off since the day his last project dropped back in 2018, global superstar J. Cole has elected to drop something entirely different in his triumphant return to racking up gargantuan stream counts. Dropping a couple teasers last year and getting himself into hot water with Noname over a take on last summer's George Floyd protests that was a little more nuanced than it needed to be, The Off-Season removes the big ideas, concept album structure and overall air of Cole as the enlightened "conscious rapper," replacing it instead with some of his most impressive flows and lyricism in years. While Cole's dedicated dives into a concept have been mostly mixed, the best ones have been outstanding and it is missed a little – the project at times feels as though it's building to something bigger that we might receive sooner than we think. Still, in a world where the biggest artists have been holding onto their work for a while, hearing Cole just demolishing beats, sounding hungry, and reminding us why so many consider him to be one of the greatest alive is refreshing and fun after everything we've been through with him. Plus, the features are back!
Opening with one of its strongest tracks in "9 5 . s o u t h," Cole immediately draws listeners in with a spoken introduction to the project from Cam'ron, a blaring and triumphant instrumental bringing to mind a horn section introducing a king, some confident yet nonchalant boasts from Cole about "going plat' since back when CDs were around" and some stank-face-worthy punchlines. The track sets the tone in a huge way for the technical showcase we receive over the rest of the project, and gestures at current political events in a meaningful way without making it the overwhelming focus. Cole closes things out with some incredible flow switches in his second verse and an invigorating sample from Lil Jon's crunk days that provides a huge shot of energy and excitement for what is to come. It's for this reason I wish the second track "a m a r i" was placed a little later in the tracklist. It's still a hard-hitting track that keeps things going, but Cole's singing voice has never been his strong suit and something about his Auto-Tuned cadence, a rarity for Cole, doesn't sit right with me. The track feels like it ends a little abruptly, an issue that crops up later, but hearing Cole with so much energy and passion in his voice – especially when the beat cuts out as he hits a strained, passionate peak and some grit creeps into his delivery – keeps things exciting at the beginning. The track "m y . l i f e" seems poised to be the breakout hit, and for good reason. A soulful choral sample ringing out under a rattling trap beat, Cole once again unleashes his entire arsenal of flows sounding more fired up than ever as he promises stadium tours and more greatness. Recapturing his undeniable chemistry with 21 Savage, the Atlanta icon offers another dose of the desensitized savagery he is known for while fellow Carolinian Morray sings a heartfelt hook lifted from a Styles P track.
While there's never a moment where Cole lets his flows and attack on the mic trail off, at times it feels as though this project was released as more of a holdover to keep fans happy as Cole prepares what might be one of his biggest statements yet in The Fall Off. A couple half-baked tracks at the album's midpoint provide a slight lull before a strong conclusion, with both "a p p l y i n g . p r e s s u r e" and "p u n c h i n ' . t h e . c l o c k" only offering a single verse. They feel more like Cole's state of the union address than fully realized songs. Both tracks keep up Cole's engaging delivery and dizzying technicality, but the former reiterates similar points to his rap game PSA "1985" and spends most of its time on a closing speech from Cole, while the latter doesn't break 2 minutes as Cole rhymes over jazzy sax instrumental – there's no denying a bar like "got more cribs than Habitat for Humanity," though. For someone often heralded for his lyrical ability, strangely enough there's not much that provides a shot of serotonin in the rap game as much as a driven, repetitive J. Cole hook, and he provides one on the track "1 0 0 . m i l '," one of the three tracks here that feature labelmate Bas. The referee whistles interspersed into another hard-hitting trap instrumental is a great touch as well, though the subject matter feels slightly dissonant from the rest.
The track "p r i d e . i s . t h e . d e v i l" introduces the second half and dives back into the emotional introspection that Cole is known for, addressing one of the many effects that one of the seven deadly sins has taken on his own life and the lives of those he sees around him. With an eerie synth keyboard instrumental shared by Amine's "Can't Decide" from last year, Cole sounds downright despondent as he belts out the hook, wondering if he'll succumb to the depths of feeling prideful and listing all the many problems it's caused in a more straightforward but impactful melodic verse. Lil Baby picks up the baton on the track's second half and delivers an uncharacteristically excellent feature, seemingly playing into one of the prideful characters Cole is describing a bit as he boasts about his materialistic achievements before coming back to his senses. "l e t . g o . m y . h a n d" continues the streak of more personal content, Cole dipping into a calmer lower register on one of the album's longer tracks as he digresses about where he found the instrumental for a while before talking about his worries about the world his son is growing up in. The track feels incredibly intimate, the unrelated material at the beginning even contributing to the feeling as though we're getting a peek into Cole's diary entries.
The previously released "i n t e r l u d e" and "t h e . c l i m b . b a c k" get even more explicitly political, Cole using his everyman appeal and storytelling skills to paint shockingly vivid details of street violence. The album finishes with a couple more emotionally potent tracks where Cole continues exhibiting his ability to hammer home a point through an extended story. The track "c l o s e" sees him running through a long verse about a deteriorating friendship before revealing that friend was killed, regretting not being around to possibly change the course of events, while closing track "h u n g e r . o n . h i l l s i d e" sees Cole doing a victory lap over a violin loop, speaking on keeping the grind going, earning respect and cementing his legacy. The final words cut off abruptly, continuing to tease towards the future.
There was a period of time around the 4 Your Eyez Only era where it seemed like Cole had lost his spark, more interested in his family life than the love of the game. Rest assured, that period has been completely left in the past. Cole sounds genuinely interested in being remembered long after he's gone, and if he brings this energy to a more meaningful concept next time around, he will be.
Favourite Tracks: 9 5 . s o u t h, p r i d e . i s . t h e . d e v i l, m y . l i f e, l e t . g o . m y . h a n d, t h e . c l i m b . b a c k
Least Favourite Track: a m a r i
Score: 8/10