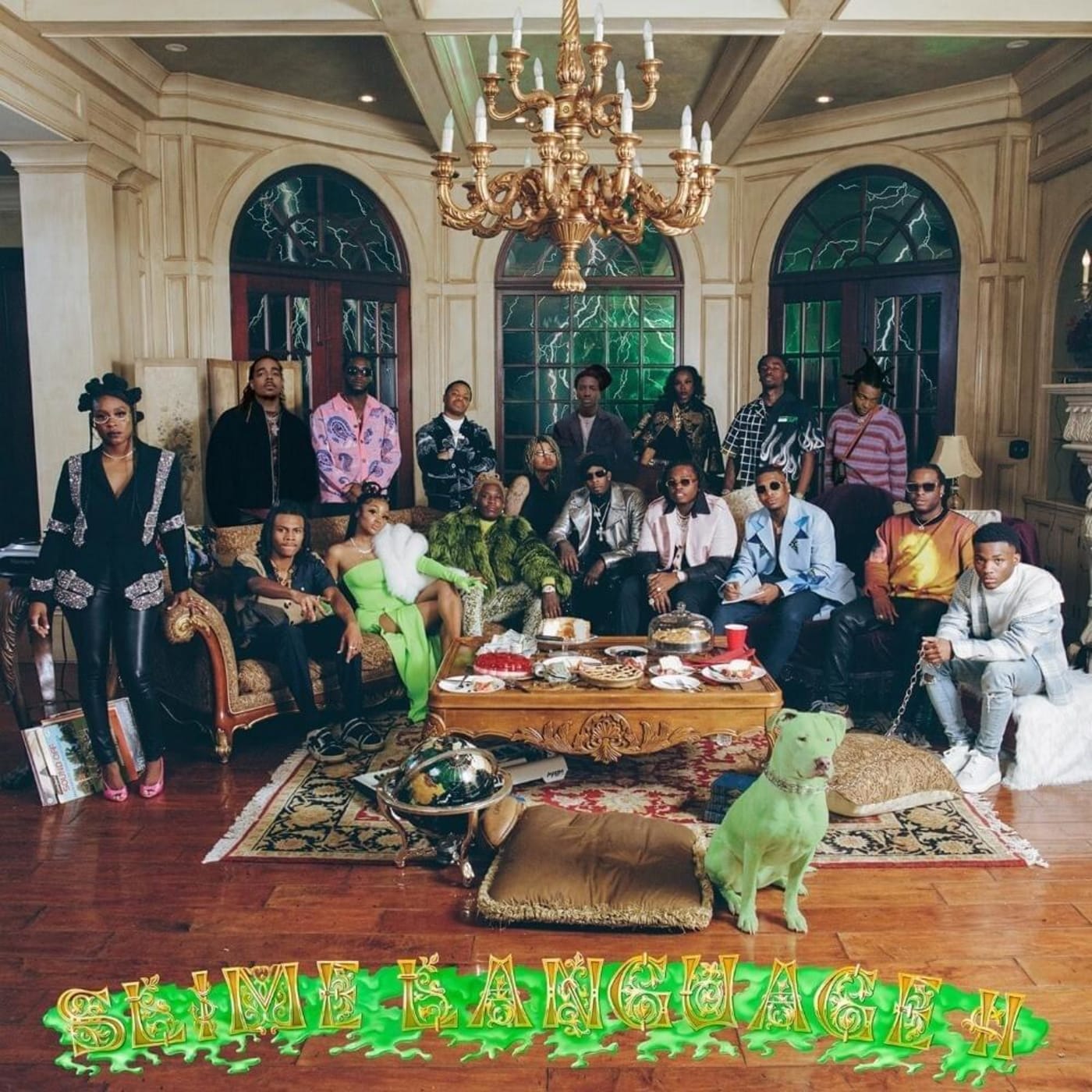 Never taking a break for a second, YSL Records label boss Young Thug has once again assembled the entire gang for a compilation project that stretches well past an hour in length. The sequel to the label's first team-up back in 2018, Thug promotes his most dedicated protégé in Gunna to top billing, appearing on quite a few tracks here, and recruits just about all the top artists in the rap game to drop a feature verse. Of course, you'd expect a heavy dose of Thug and all of his many, many C and D-list clones to be highly inconsistent – and at times, that criticism would certainly be warranted. However, the fantastic production, rotating roster of guests keeping listeners on their toes, and Thug himself in absolutely tip-top form keeps things surprisingly interesting and entertaining for the entire duration of the project, making it one of the better collaborative hip-hop projects in years. Just be ready to rapidly delete some of the messier tracks.
Just to immediately prove that the listener should probably throw all expectations aside, the project opens with "Slatty," a nearly 5-minute trap song based around an overdone flute instrumental that doesn't get tiresome. Far from it, in fact. Thug's chorus sees him gleefully repeating his label's mantra in his typically unhinged style before dropping a manic verse with some genuinely unsettling threats before his labelmate Yak Gotti comes in with a gritty and murderous cadence that provides a perfect juxtaposition. Lil Duke and a thankfully truncated verse from Gunna don't hit as hard, but they don't distract from things either – something that doesn't quite keep up throughout the project. "Ski" keeps the energy going with the first of the project's surprisingly refreshing and unique beats – mostly provided by trap savant Wheezy. The only track here that sees Thug and Gunna standing alone, the two build each other up and display some camaraderie as they celebrate their empire through an invigorating chorus mostly comprised of only "yeahs" and "woos." Thug has been known to be widely inconsistent outside of his solo material, but he easily delivers the best performances out of those who appear multiple times. His widely influential and eccentric delivery remains a reliable gimmick, making everything he says sound like a demented children's show right down to the infectiously positive energy. This is out in full force on a track like "Diamonds Dancing," which also boasts one of the project's best big-name features from Travis Scott, introduced by a flawless transition into his more psychedelic sound. Rowdy Rebel demolishes the regal horns of "Came and Saw" with a quick and aggressive flow, but it's evident just how much the vibe can be quickly killed by an off moment on "Solid." Seemingly adapting to featured artist Drake's style, Thug, Gunna and the 6 God all sound near-comatose on the track and destroy the project's zany energy. Such is the curse of the compilation album.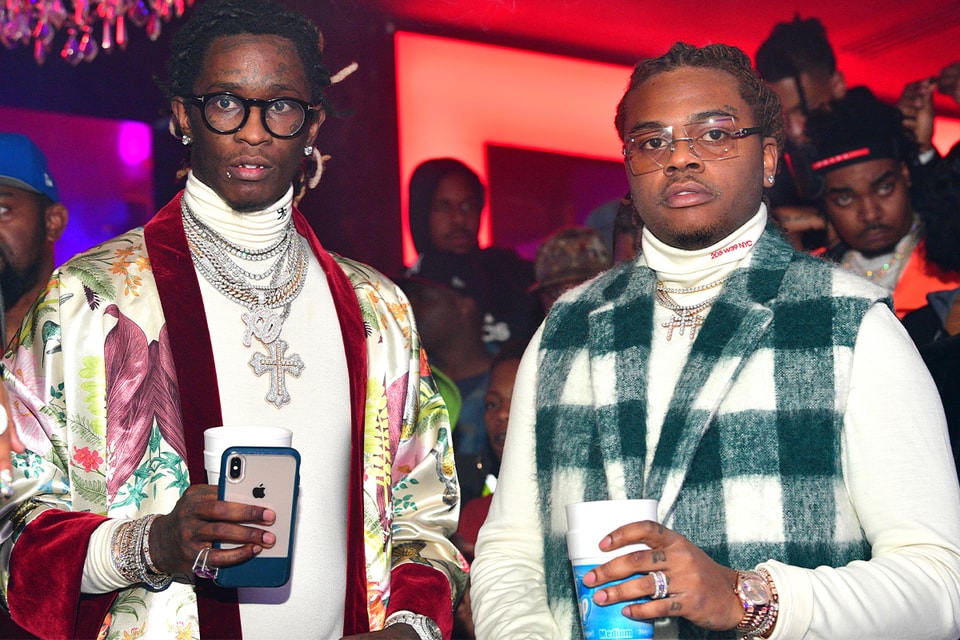 Still, the revolving door of personnel and some great beats consistently provide some standout moments here. Thug's actual brother Unfoonk, recently released from prison after close to a decade, appears with his sibling for the first time on the track "Real," an emotional track based around a smooth and reflective guitar loop as his soulful and gritty delivery mixes fantastically with his brother's cleaner high pitch. The tracks "Pots N Pans" and "Came Out" both boast some innovative and mind-bending instrumentals that elevate everyone's performance – including, incredibly enough, NAV! He appears on the former alongside Lil Duke, both adapting well to a beat that swaps every 8 bars between a brighter flute pattern to a truly chilling Phantom of the Opera-style organ. The moment the darker beat drops to kick off NAV's verse is genuinely spine-tingling. "Came Out," a collab between Lil Keed and Gunna, is straight out of a twisted carnival. An eerie music box melody that shifts through a variety of different phases, it's an early contender for beat of the year that somehow negates some of Gunna's most questionable bars. Small-scale YSL member Strick is a blatant 21 Savage rip-off, but there are many less engaging rappers that you could rip off and he sounds downright vicious alongside the UK's own Skepta on the track "WokStar." You can just pretend it's 21 and it's easily one of the most replayable tracks here. "Superstar" has proven polarizing – it's Future's seemingly annual off-the-wall hook, this time sounding like it could be fresh off a Disney original movie soundtrack – but him and Thug combining on such a ridiculous track grows on you quickly. "Really Be Slime" continues the strong middle run with another carefree banger driven by an infectious rapped hook from YNW Melly.
Strangely enough, most of the weaker tracks on the project are actually less of a result of boring filler material but more of a big-name guest seriously underperforming. The track "Paid The Fine" is placed prominently in the tracklisting and reunites Thug with both of his biggest proteges in Gunna and Lil Baby, but the track features a trendier sound and a melodramatic, emotional instrumental built around a pitched-up wailing vocal sample and a perfect environment for a lacklustre Lil Baby verse. The track also features relative unknown YTB Trench, who weakens things further with some messy and indulgent Auto-crooning. Lil Uzi Vert appears on clear Eternal Atake leftover "Proud Of You," which could have been an surprisingly sweet track where Uzi and Thug re-affirmed their everlasting bromance, but it's painfully repetitive and curiously features a completely unrelated verse from another YSL D-lister in Yung Kayo. Kid Cudi seemed like an incredibly intriguing feature on paper, but his appearance on "Moon Man" almost feels like an afterthought on one of the less structured songs here. Recent upstart Coi Leray duets with Thug's fiancé Karlae on slow jam "I Like" – neither are great singers, but it becomes especially evident that Karlae's appearance is a bit of label boss nepotism as her voice is truly grating. The award for the most exasperatingly mind-numbing hook here, however, goes to Lil Keed on the track "Warrior." The rest of the track is far from the weakest here, Big Sean especially delivering a decent verse, but Keed repeating the track's title in a weak, seemingly uncertain high-pitched voice begins to resemble a buzzing mosquito. Gunna is the weakest part of many of these tracks, but his undeniably worst verse here is on single "Take It To Trial."
The album's final run reflects just about what you'd expect: the inconsistencies of a 23-track label project. Still, it's impressive that there are still some gems this deep in the tracklist. "Como Te Llama" is a hard-hitting bilingual party track from HiDoraah, while "Trance" sees an improved performance by Karlae – although this is Yung Bleu's song through and through, coming with one of the catchier hooks on the album. On the other hand, "GFU" is an utter disaster, as Sheck Wes and some YSL supporting characters rhyme haphazardly over a messily mixed vocal sample and devolve into a repetitive, shouted hook. "Reckless" is an underwritten showcase for YSL artist Dolly White, who doesn't even make the most of her comparatively brief time as she falls off the beat a couple times. Things end on a stronger note with "That Go!," a high-octane link-up between Thug and Meek Mill that sees Thug tone his antics down to a hyperfocused whisper to contrast Meek's hectic attack on the mic, and "My City," a remix of a touching YTB Trench track abut his come-up with a newly added verse from Thug.
Of course, the usual offenses of an overlong rap compilation exist here, but Thug clearly approached this with a level of effort that most of his contemporaries simply don't bring to a project like this. Everyone's going to be able to comb through and pick out their favourites here, but the positive is that there are a lot more hits to choose from.
Favourite Tracks: Came Out, Diamonds Dancing, Slatty, Ski, Pots N Pans
Least Favourite Track: GFU
Score: 7/10