Seems like even an iconic teen heartthrob like Nick Jonas can't get the sales numbers going in the extremely quiet musical year that has been 2021 so far. Contrary to his other famous brother, Nick has been much more prolific with his public ventures outside of the brotherly band, and is now on his fourth studio album as a solo act. With quite a few references to the isolation and uncertainty of the still-raging pandemic, as well as his recent marriage to Bollywood superstar Priyanka Chopra, the accompanying music seems to reflect more upon the all-out celebration and joy of the latter. Falling in line with the recent 80s-pop explosion in the mainstream, Jonas recruits superproducer Greg Kurstin for every one of these tracks, laden with syncopated guitar riffs, twinkling synths and even a sax solo. It's a mostly winning combination – many of these tracks teeter right on the verge of becoming a truly great pop song, but the album is held back from crossing the finish line by Jonas' subpar vocals and lack of charisma. Still, it's impossible not to get a little lost in some of these grooves.
The album opens to the decidedly 80s-inspired sounds of some muted, crackling synth-bass hits and bright, gospel-sounding piano chords all the way at the forefront of the mix. Jonas begins introducing both of the overarching themes of the album, getting restless about being away from his wife as the circumstances of the world force them apart. Some shuffling, dancefloor-ready percussion begins to creep in under Jonas' falsetto, but this is one of those strange tracks where the chorus has much less energy than the verses – that is, until the final one, where some massive cymbal crashes and an added woodblock percussion tone elevate things to an entirely new level, giving the previously middling chorus some much-needed life. The intro serves as a perfect microcosm of the slight frustrations that bubble up as the album continues. We get some top-notch melodies, and many tracks could have been excellent if a couple easy decisions were reversed – although the heavy Auto-Tune and echoey, muted filters on Jonas' voice throughout don't help matters much either. An incredible transition seamlessly melts into the track "Heights," driven by a watery synth line and some slightly trap-flavoured big-beat percussion. Another one of the weaker melodies here, the effects on Jonas' vocals really reveal themselves in an awkwardly delivered staccato chorus, almost feeling drowned out by the instrumental. Despite some obnoxiously repetitive lyrics, the lead single "Spaceman" certainly introduces a lengthy swing in the right direction. Mixing some plaintive, spacey acoustics with a high-impact drop in the chorus, Jonas' cascading vocal melody as he searches for companionship in the dark expanse easily grows on you, especially as the track gets increasingly cinematic with some added strings near its conclusion.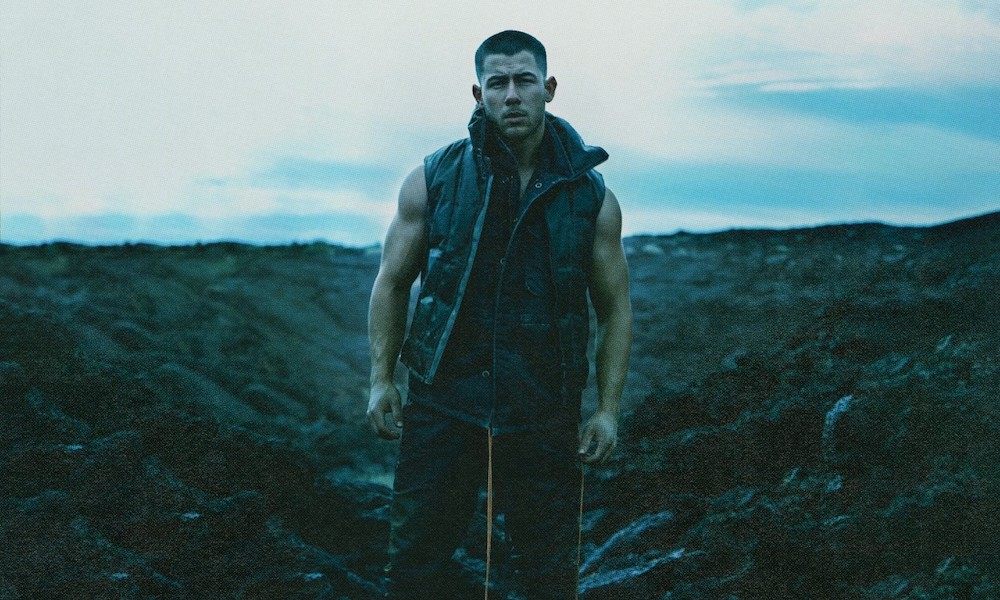 The track "2Drunk" is immediately the ultimate ode to drinking alone, taking on an entirely new meaning for Jonas to escape the mundanity of quarantine as he sings about dancing recklessly around his house. One of the album's biggest displays of charm and one of the only times he references current events without things getting a little overly self-serious, this is the kind of dance-pop escapism that has always been so effective during this time – except this time, it explicitly references what we've all been doing as we listen to it. The neon-coloured synth hook elevates the fun level, and the talk about doing "crazy things" and self-deprecating jokes about his hangover are all the more hilarious after it's clearly outlined that Jonas is fully on his own. Chopra finally enters the picture for the back-to-back shots of absolute 80s pop euphoria that are "Delicious" and "This Is Heaven," transforming Jonas' more somber sounds into a party on the roof. "Delicious" is driven by a wildly energetic full horn section, zooming up and down the scales as an endlessly funky bassline and a simple yet enormous beat to hold it all down kick in. Jonas feels right at home over a more rhythmic groove, an infectious falsetto melody bouncing off of the brass hook as he stands awestruck at the new entrant joining his quarantine domicile.
The marital bliss turns into a religious experience on "This Is Heaven," which takes a huge sample of the classic 80s pop-soul sound – it definitely brings a certain Marvin Gaye "Sexual Healing" energy, a man who is not-so-curiously referenced on the very next track, titled "Sexual." Jonas once again coasting over a gloriously rhythmic guitar riff as he worships at the altar, passionately belting out the track's title repeatedly. It's another track that just oozes a fun, danceable energy, especially when that saxophone roars in for a solo in the bridge. Kurstin is a master of turning the camp of this genre into something new that still nods at its ridiculous roots.
The album's latter parts fall into some traps of some truly cringeworthy lyrics and following similar sonic trends without nearly as much original passion and energy applied to it, but there are certainly still a couple of Kurstin's tracks that are so well-crafted at their core that you can't help but nod along to them. The track "Sexual" is not one of those tracks. The core lyric is genuinely "You put the 'sex' in sexual." Yes, I think that's the point, Nick. Clearly aiming for a washed-out "chill" song drowned in reverb, Jonas once again sinks behind the instrumental with a weak falsetto melody that is once again so staccato it comes off as awkwardly delivered. The track "Deeper Love" hits the familiar beats of bright and booming piano chords, tropical synths and descending percussion hits, Jonas running through another romantic and soaring chorus ready to dive headfirst into dedication and commitment, and although I'll likely find myself wondering why I'm singing it constantly wherever I go, in the moment it doesn't feel like it hits the same strengths as the highly similar tracks like "Delicious" and "This Is Heaven."
While the track "If I Fall" seems lyrically awkward on the surface, as Jonas speaks about how his NEXT time falling in love will be the last, an explanation reveals a heartwarming deeper meaning – Jonas had a traditional Hindu wedding, which typically involves committing to a partner in both this life and many reincarnations after. With a little more of a sanitized Jonas Brothers-style pop-rock feel, the track itself doesn't particularly stand out, but the deeper lyrical connection is appreciated. "Death Do Us Part" continues the theme, Jonas singing about how death can't put a stop to their love, leaning into a bit more of a modern R&B vibe that promisingly suits Jonas' lower-key vocal approach, until the track is abruptly cut off by some static, seemingly in a nod to the sparsely used space theme. It's truly unfortunate, and I'd be surprised if anyone didn't go back and check if something was broken, disrupting the album's flow. The album closes with "Nervous," another massive 80s-pop tune that brings back some of the energy with an infectious synth line as Jonas adorably sings about still getting a little weak in the knees around his wife of two years.
Spaceman isn't a pop masterpiece, but Greg Kurstin is so highly regarded as a producer for a reason – he has captured the sound of today, applying it to another artist with just enough of a personal flair that it still feels new and interesting. While a lot about Jonas' performance could be improved here, just how fun the project still ends up being is often a pleasant surprise.
Favourite Tracks: This Is Heaven, Delicious, 2Drunk, Spaceman, Deeper Love
Least Favourite Track: Sexual
Score: 7/10