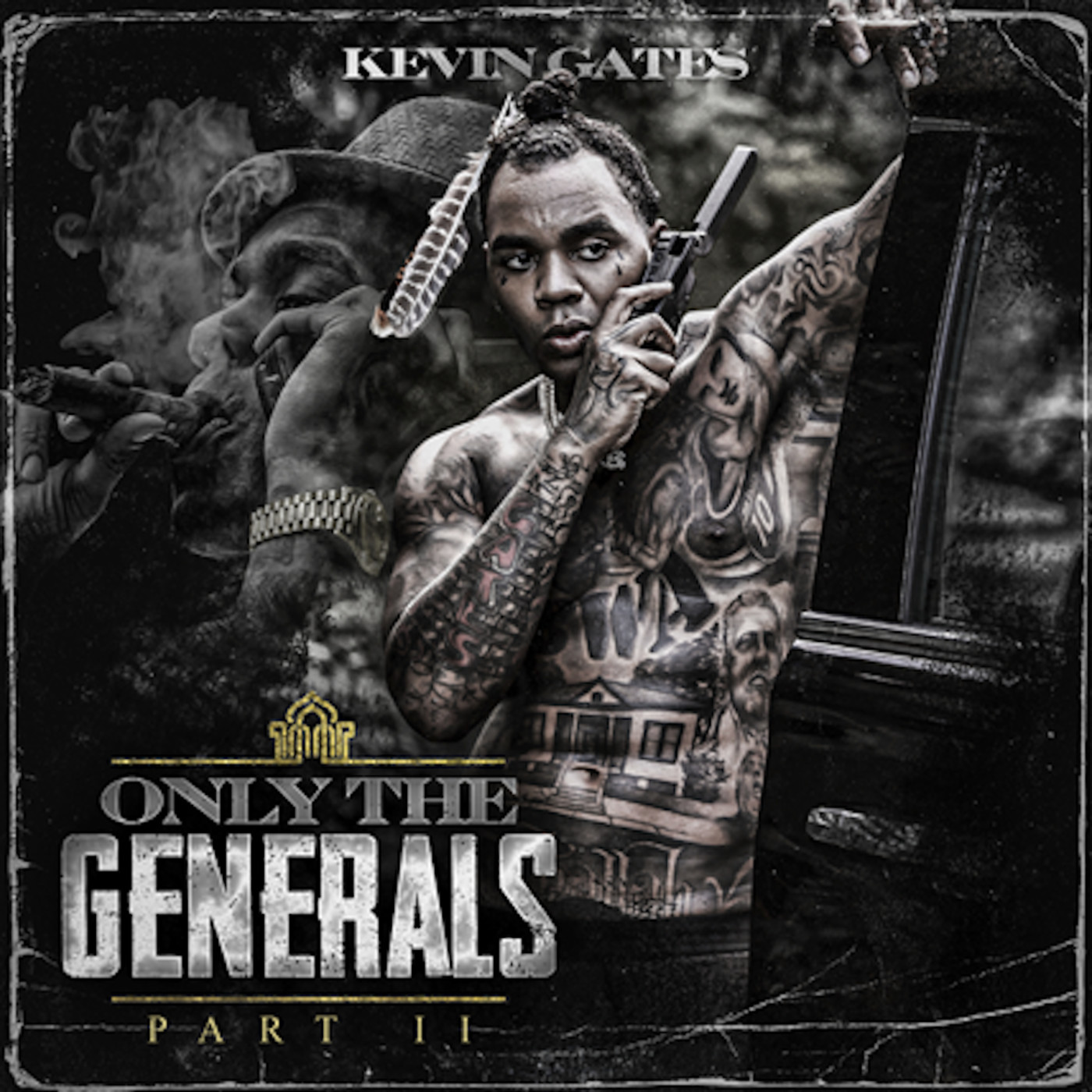 Continuing a tireless pace of music, longstanding street rap icon Kevin Gates surprise drops his seventeenth(!) commercial mixtape, a sequel to 2019's Only the Generals Gon Understand. Recorded in Puerto Rico, apparently to get more in touch with the Hispanic side of his heritage, Gates returns with his increasingly soulful and melodic flow in combination with his typically aggressive and gritty approach. While most of his recent output has been connected to his recent traumatic experiences in prison, Gates is back to having a bit of fun and letting the goofier side of his persona run rampant on these tracks. Gates often comes across as a bit of a more aggressive version of Gucci Mane, and much like Gucci, his countless projects usually contain a couple absolute knockouts and then a lot of passable filler tracks – carried by charm, but ultimately rather unmemorable. That's once again the case here, but it's worth sticking around for the highlights.
The project's opening two tracks are easily the strongest here, Gates dropping back from his shakier approach to singing and flattening the listener with some hard-hitting bangers right off the bat. The opening track "Yes Lawd" keeps up that energy for nearly 5 minutes, set to a looping orchestral sample featuring dramatic choral samples and a frantic violin as if the villain were gearing up for the final battle in a movie – of course, all set to a trap beat. With a non-stop barrage of outrageous flexes, hilarious punchlines, and genuinely believable lines about the difficulties of street life, all centered by a central chorus where Gates triumphantly repeats the track's title, Gates kicks things off with a personality offensive. It's the kind of track where you can actually hear him out of breath by the end. The next track "Big Hittah," set to an eerie piano loop, harnesses the raw, simplistic power of another mantra-like repetitive chorus as Gates drops his voice down to a growling lower octave and threateningly builds himself up. Gates' performance is bolstered by the little things elsewhere in the track, making little noises and ad-libs to build up the chaotic world he describes – cutting off a line with a choking noise as he describes firing a gun at an opponent followed by that infectious "yea, yea" flow is an absolutely exhilarating moment. The track "Cartel Swag" begins to introduce the gradual transition into the album's later, more inconsistent musical and lyrical themes. A slower, more melodic track with one of the better sung hooks here, Gates juxtaposes his singing with one of the more frantic rapped performances here – although the track ends awkwardly with Gates seemingly freestyling a toned-down aside that crosses over into too much information territory, something that certainly becomes an issue later.
The track "Big Steppa" is another shot of Gates' typical charming whimsicalities, opening with a Sir Mix-A-Lot style conversation between two women about just how good Gates looks that is ultimately chopped up into a chorus. A short but sweet track with some of the most outlandish bars here, Gates kicks down the door and has all of his subjects bow to him. The next track, "Sh*t," is the final installment here of the overwhelmingly aggressive rap tracks before Gates spends most of the rest of the project singing slow jams, and it's another one where he simply continues doing what he does best. With an animated vocal performance as he quizzically raises his voice in disbelief at the end of lines and some blaring synths elevating the track's theatricality, Gates continues to issue threats centered by a bomb of a chorus where he confidently proclaims that he owes people nothing. He even drops a "wham bam thank you ma'am." While it comes off of a pretty perfect transitionary moment and keeps the rumbling bass and hi-hats going, the track "Raw U Out" begins to distract from Gates' performances as his lyrics become noticeably sexual in a manner so awkward and clinical it completely overshoots its purpose and just becomes completely strange and uncomfortable – especially when you know some of Gates' unapologetic history in this department. Unfortunately, it's something that continues for most of the rest of the project. It gets significantly worse with his singing that not even a heavy Auto-Tune filter can save on "Send That Load," the lyrics getting even more X-rated as Gates shakily attempts a romantic slow jam, singing "this night was made for us" and even dipping into a truly misguided falsetto.
Despite focusing more on his Puerto Rican side with some bars about the local culture mixed in on most of these tracks, Gates pays homage to both sides of his heritage with back-to-back tracks on the album's latter half. "Wishing in Morocco" seems to be a tribute of sorts to his father, who died when Gates was a teenager, although the verses full of standard flexes don't seem to line up too much with the chorus where he sings about wishing they could be together in their homeland, Gates' singing voice and half-hearted bars not conveying the emotional weight the track easily could have had. "Puerto Rico Luv" fares much better with a tropical beat and one of Gates' most fun-loving chorus as he rolls his R's and gets fully into the island mood. The track suffers structurally a bit, the beat cutting out at inopportune moments and Gates interrupting with spoken asides, but it's great nonetheless to hear him get in tune with this side of himself.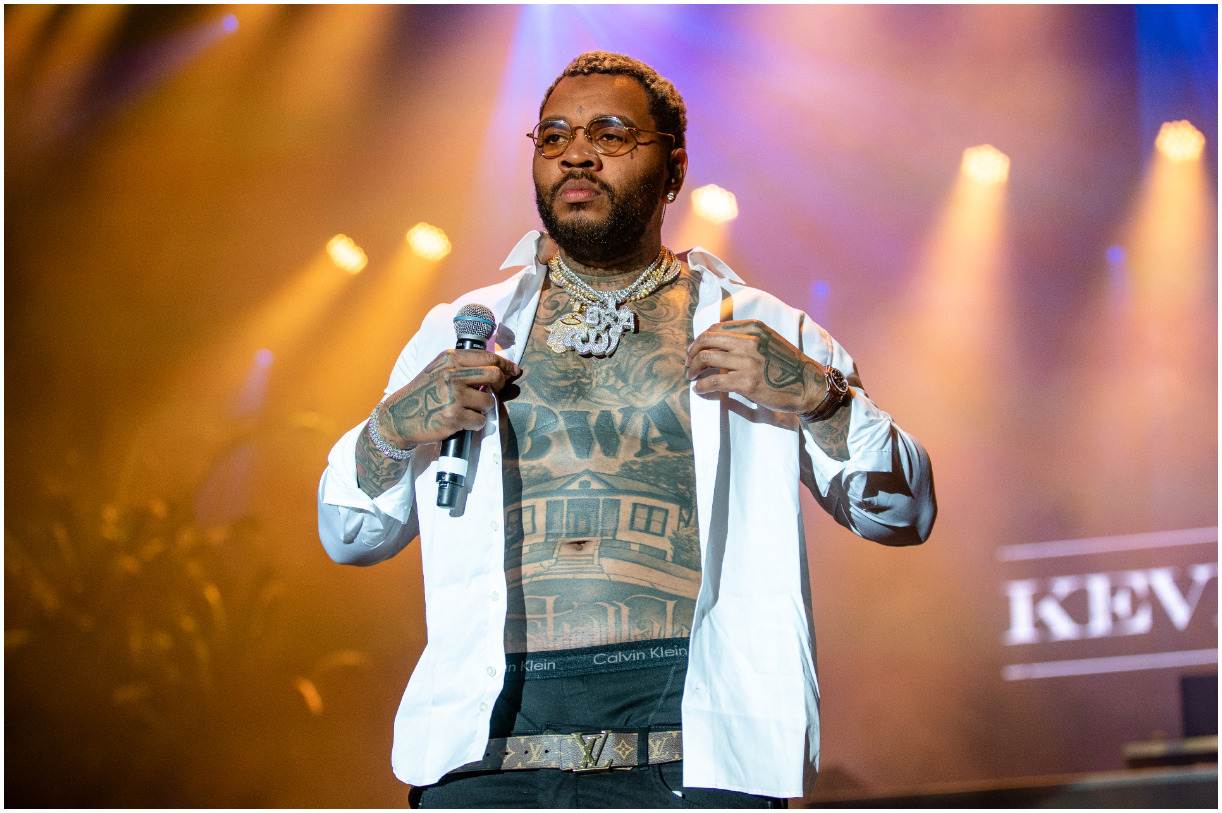 The album's second half also sees Gates offer up two sequels to previous tracks, which are difficult to get into if you're not incredibly versed in Kevin Gates' extensive discography and begin to fade into the background as they repeat ideas used earlier on in the album. Reusing the hook from the track's previous iteration, "Plug Daughter 2" essentially throws the hilariously Gatesian concept of the original – a secretive, romantic night with his dealer's daughter – aside as Gates simply gets into some relatively basic drug bars. Some of his sung ad-libs continue to be pretty distracting as well, Gates' undulating moans drawing all of the focus. "Waddup Homie Pt. 2" is a pretty tired rags-to-riches-style banger where Gates doesn't come quite as hard as he does earlier in the album, becoming rather forgettable as a result. The album fades out with the track "Fairytale," another middling partially melodic track but a strong conclusion in a narrative sense, Gates crediting his ability to survive and thrive throughout the years to his fanciful attitude and ability to wish for the best.
Gates is a big personality, which is often the most important thing to have in the hip-hop genre. It can make up in a huge way for what an artist might lack in natural talent or musicality, and Gates has essentially been carrying himself on the strength of that mic presence for over a decade now. Once again, it's not perfect, but it's pretty fun.
Favourite Tracks: Yes Lawd, Big Hittah, Big Steppa, Sh*t
Least Favourite Track: Send That Load
Score: 6/10