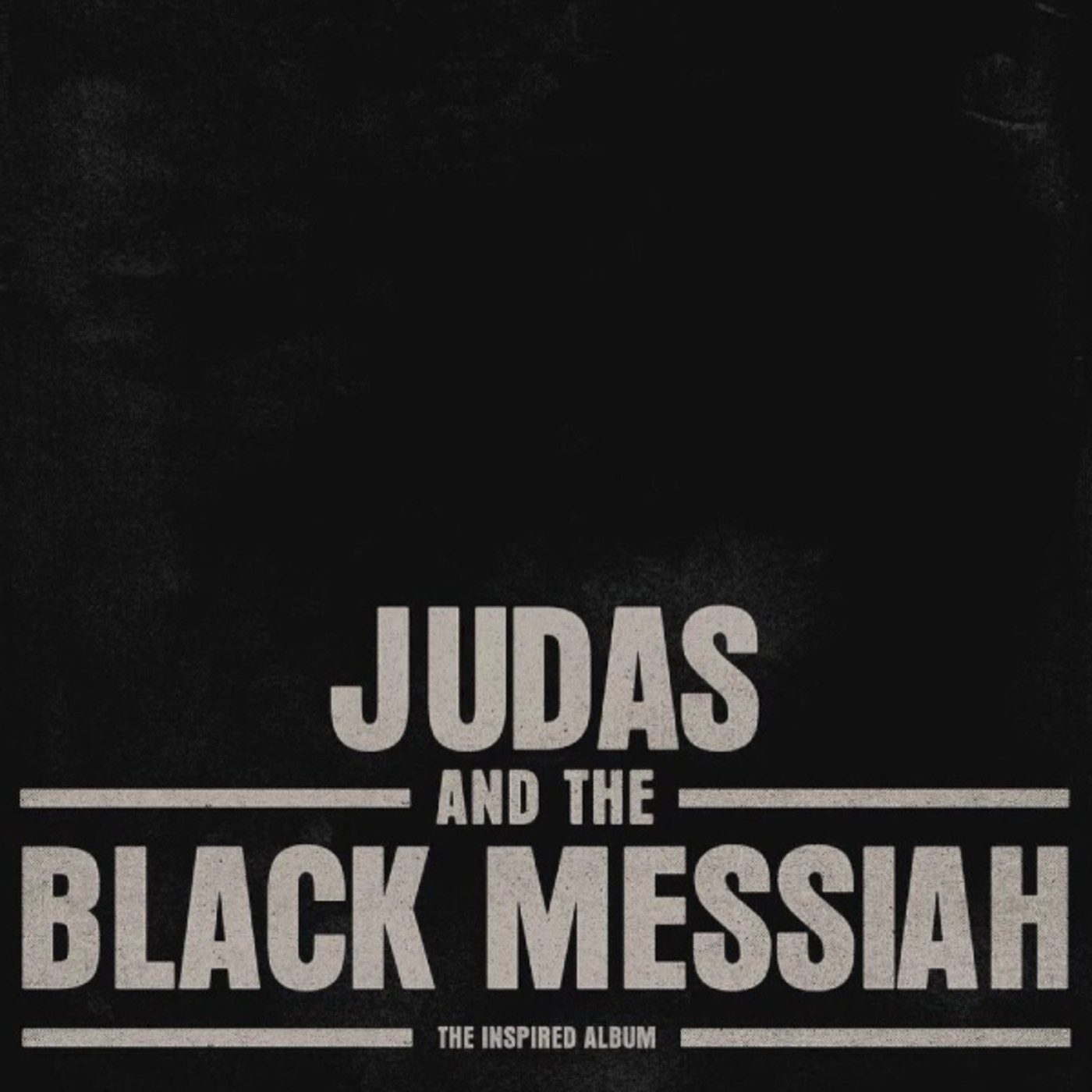 This might be a music blog, but we're deep into Oscar season – and a star-studded soundtrack from one of the year's frontrunning films has broken into the public consciousness in a big way. Curated by all-star hip-hop producer Hit-Boy, a wide array of rap and R&B's young rising stars and absolute legends come together to powerfully address themes of racial inequality. The film itself documents the assassination of Fred Hampton, a key figure in the Black Panther Party, a revolutionary civil rights group from the 1960s. His assassination at the age of only 21, shockingly younger than nearly all of the artists featured on this project, was arranged by the FBI. Inspired by classic soundtracks to black films throughout history that have stood the test of time due to their cohesion, Hit-Boy puts together a compilation that is equally catchy and thought-provoking. Even the project's most typically inconsistent artists bring their A-game to this one, and touch on some deeply personal narratives about today's political climate in the process.
After a harrowing opening speech from Fred Hampton's son exposing the roots of institutional racism in the US government, the project's first song is H.E.R.'s "Fight for You," the one garnering the most awards attention and played over the film's credits. Perhaps the smoothest call to violent revolution ever recorded, H.E.R. is one of the most consistently impressive vocalists today and her effortless and passionate vocals call for freedom over a low-key funk groove and some blaring horns. From there the tracklist stacks things up front with some of history's most celebrated rap artists. It's truly impressive that Hit-Boy managed to gather so many important voices from the genre's past and present here to talk about the ideas of a somewhat forgotten revolutionary figure in Fred Hampton – next to people like MLK and Malcolm X, at least. Nas takes the mic first on "EPMD," his timeless mafioso persona throwing out historical "hood theories" and calling out the world's biggest corporations over a simple but appropriately regal synth loop. Black Thought's subsequent track "Welcome to America" sees him equal Nas' technical skill, but come through with some even more biting lyrical moments. The opening line – "Welcome to America, where you can dream as long as you can breathe" is an immediate show-stopper. Backed up by intense and overwhelming choral vocals making everything he says even more chilling, Black Thought dives into his family's ties to slavery, threatens to burn things to the ground and jettisons threats of eternal damnation at modern oppressors. The track "What It Feels Like" brings together the late Nipsey Hussle and Jay-Z, who incredibly was born on the same day Fred Hampton was murdered. Jay's verse is remarkably recent, discussing the recent attack on the Capitol building, and vows to be an inspirational black voice in a similar fashion to Hampton. Hearing such a titan on this project is an experience in and of itself.
A track where Hit-Boy himself drops some bars, "Broad Day," feels almost like a transitionary moment between the old and the new, some more modern voices storming in afterwards. Still, Hit-Boy impressively keeps pace with everyone else here despite remaining behind the boards for the majority of his career. Though he doesn't have the most immediately impactful rap voice, he still brings some important insight on the racial divide in the entertainment industry over an introspective boom-bap beat. The track "Plead the .45th," featuring Chicago-area rappers Smino and Saba and kicking off a run of modern artists, might be the compilation's strongest song. Smino attacks the track like he has nothing to lose, jumping in with a singsong flow at breakneck speed, voice crackling with emotion as he grapples with the paradoxical notion of spreading love to all to counter hate but having to love those actively seeking to oppress him in the process, Saba mimicking his flow and calling out police brutality. It's a jazzy technical showcase with some of the project's best lyrics. Who better to follow it than a collaboration between JID and Rapsody? Tackling the insanity of the powers that be "saying the quiet part out loud" and becoming more and more overtly racist by the day, JID brilliantly flips some of Hampton's most well-known doctrines as he declares war on the other side through his unsettlingly casual demeanor. Masego's paranoid and eerie hook sets the tone for the track, as these two artists drop some of the project's strongest verses and most incendiary lyrics. It's easy to think the lesser-known (and strangely named) White Dave, the brother of Black Panther director Ryan Coogler, was invited due to his connections, but his contribution to "Appraise" keeps things going as he spits murderous vitriol at police, eulogizes Breonna Taylor and calls for revolutionary redistribution of wealth on one of the hardest-hitting beats here. Polo G, as well, has been one of the most consistently lyrically strong of his modern rap contemporaries, namedropping the BLM movement and adding his own perspective to the brief "Last Man Standing."
Standing at 22 tracks in length and spanning a wide range of artists from all over the musical spectrum, not every track was going to be a knockout. Still, even some of the more typically safe and trend-hopping artists here managed to put some fire in their voices as they tackle these important topics. It's reminiscent of Lil Baby's "The Bigger Picture" – despite Baby's rap style, this hits home for everyone in the community. The juxtaposition between artists like Jay-Z and more melodic, trendy rappers of today coming together to speak on the same thing is equally powerful. Lil Durk's "On Your Mind" essentially sees him keep with his somber melodic style, but his vulnerability hits even harder in this context as he discusses the cycle of violence. Pooh Shiesty fixes up his typically off-kilter flow and sounds more present than ever on "No Profanity" as he imagines going out in a revolutionary blaze of glory. There are only a couple real misses across the tracklist – G Herbo's "All Black" has an excellent instrumental of blaring layered trumpets, but his lyrical contributions are more of a standard rap flex and his flow feels low-effort in comparison to the technical wizards here. Somehow, Herbo is the only artist who appears twice here – however, his "Revolutionary" is certainly more topical, sounding more at home over a soulful vocal sample. Nardo Wick's slurred, nasal cadence is borderline unlistenable on "I Declare War," though his calls for violence are perhaps the most visceral here, and Dom Kennedy feels similarly out of his league on "Respect My Mind."
Of course, Hit-Boy doesn't forget to include some of today's most prominent voices in R&B either, with some smoother cuts scattered through the tracklisting. BJ The Chicago Kid's "Letter 2 U" is one of the least thematically aligned tracks here, diverting from the racial themes to celebrate the power of outdated and chivalrous forms of romance, but his more traditional approach to the form and vocal acrobatics are a stunning reprieve regardless. Not to be outdone, SiR's "Teach Me" gets similarly romantic, his airier, smooth vocals fitting in better to a more modern context and once again delivering the consistency he is known for. "Contagious," a duet between SAFE and Kiana Ledé, is likely the weakest of the R&B tracks, leaning a little too far into upbeat pop territory for such a heavy compilation. The project closes out with two more rap titans, A$AP Rocky's natural charisma is all over "Rich N**** Problems" as he calls out artists who avoid using their platform for change, before the legendary Rakim closes things out with "Black Messiah," using his classic storytelling ability to essentially detail Hampton's life and goals from birth to death one last time and offering a final dedication.
Hit-Boy has arranged over an hour of truly poignant and affecting thoughts about the modern-day state of things, fed through the lens of events that happened a half-century ago and showing how things never really changed. While songs made for movie soundtracks are typically half-baked, the topical focus and deep personal connections to these tracks make this one a must-listen.
Favourite Tracks: Plead the .45th, Somethin Ain't Right, Welcome To America, Rich N**** Problems, Appraise
Least Favourite Track: I Declare War
Score: 8/10