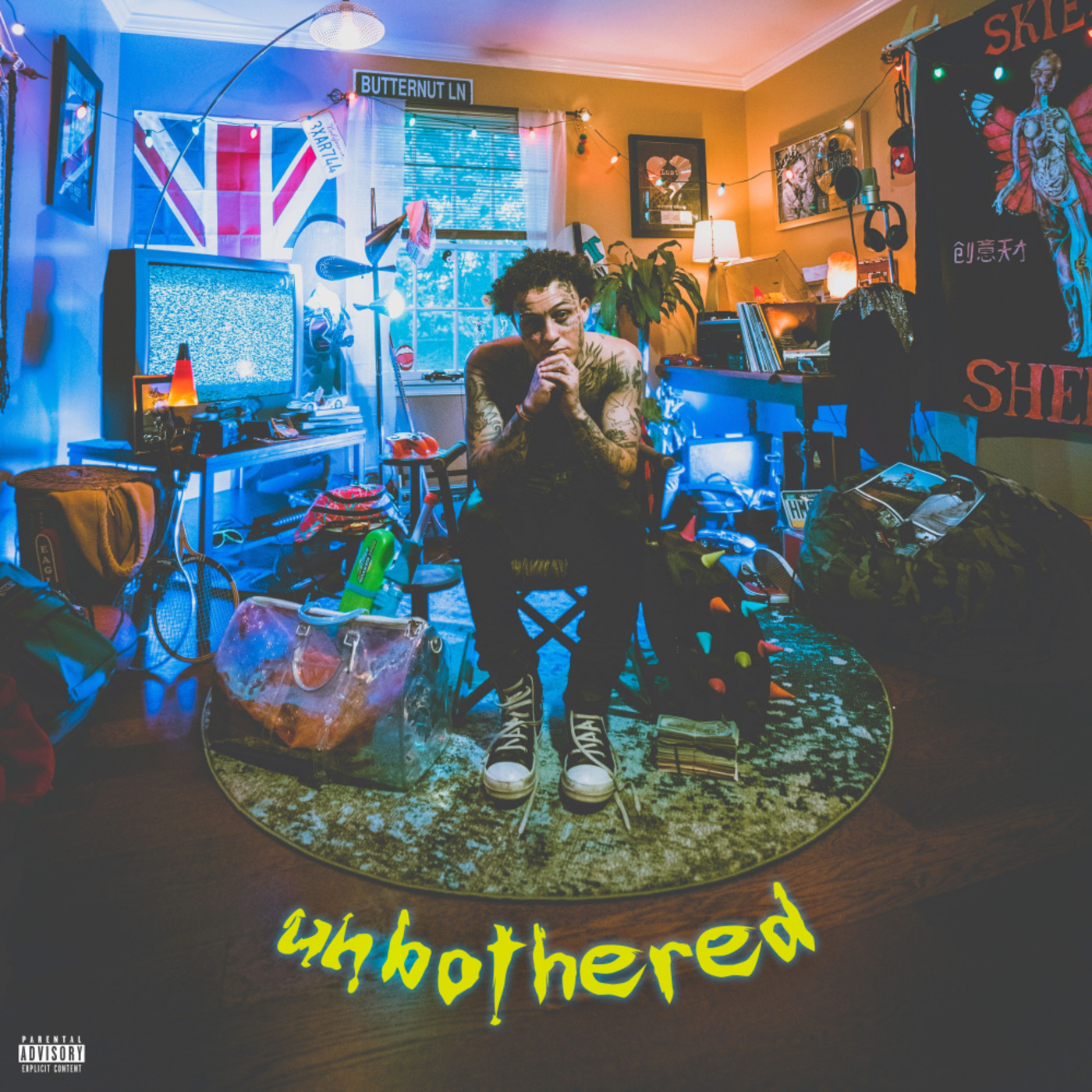 While we continue to wait for 2021's first truly high-impact album, emo-trap artist Lil Skies releases his sophomore studio project on a relatively quiet week. After joining a wave that was at its commercial peak and doing some impressive numbers with his 2019 debut, Shelby, Skies has seemingly fallen off of the public radar a little bit as the style continues to shift in the wake of the passing of some of its predecessors. Skies tones down the melodramatic and heartbroken lyrics he broke onto the scene with, instead adopting some standard rap braggadocio – perhaps in response to this changing of the guard. Although there are some instrumentals on the project perfectly tailored to Skies' delivery, especially when he abandons his melodic style to deliver some straight-up rap verses, the album's title, Unbothered, unfortunately reveals itself to be rather fitting. Skies ultimately sounds like he's too distracted to fully care about what he's doing on about half of these tracks, and many begin to blend into a forgettable pastiche of other trend-setting artists.
The track "Fade Away" kicks things off with an energetic trap beat and an engaging watery piano loop that shows some promise early – it's the type of beat you can't help but nod your head to no matter what is on top of it. Still, Skies' desensitized, robotic Auto-Tuned vocals honestly have him doing one of the worst things you can do as a musician: sounding a little bit like NAV. The repetitive melodic lines and overall dismissive-sounding attitude to being on the mic at all ultimately turns me away from the track before he even gets a full verse in. The track "Dead Broke" later on in the album turns this effect up even higher, Skies' grating main melody alternating between two notes as if making it up on the spot. Still, when Skies plays to his strengths elsewhere on the project and is supported by one of the many great beats here, things begin looking up. His melodic instincts are certainly there, he just has to put a little bit of effort and emotion in the track for it to come through, like on the track "Take 5." A track with rapped verses and a sung hook set to some high-tempo hi-hats and regal synths, Skies' rap flows are often diverse and playful throughout the album and the confident, boastful hook hits the sweet spot of his higher register. The only two features come in the album's early goings, a nearly unrecognizable singing Wiz Khalifa dropping what sounds like an attempt at Ty Dolla $ign's soulful stylings on a lower-key rap track that doesn't stand out before Lil Durk provides a much better complement on the track "Havin My Way." With a great synth loop that sounds almost like one of those viral medieval cover versions of popular songs, Skies and Durk get to work flexing with a smile on their face and simply coming together with great chemistry for a trap banger.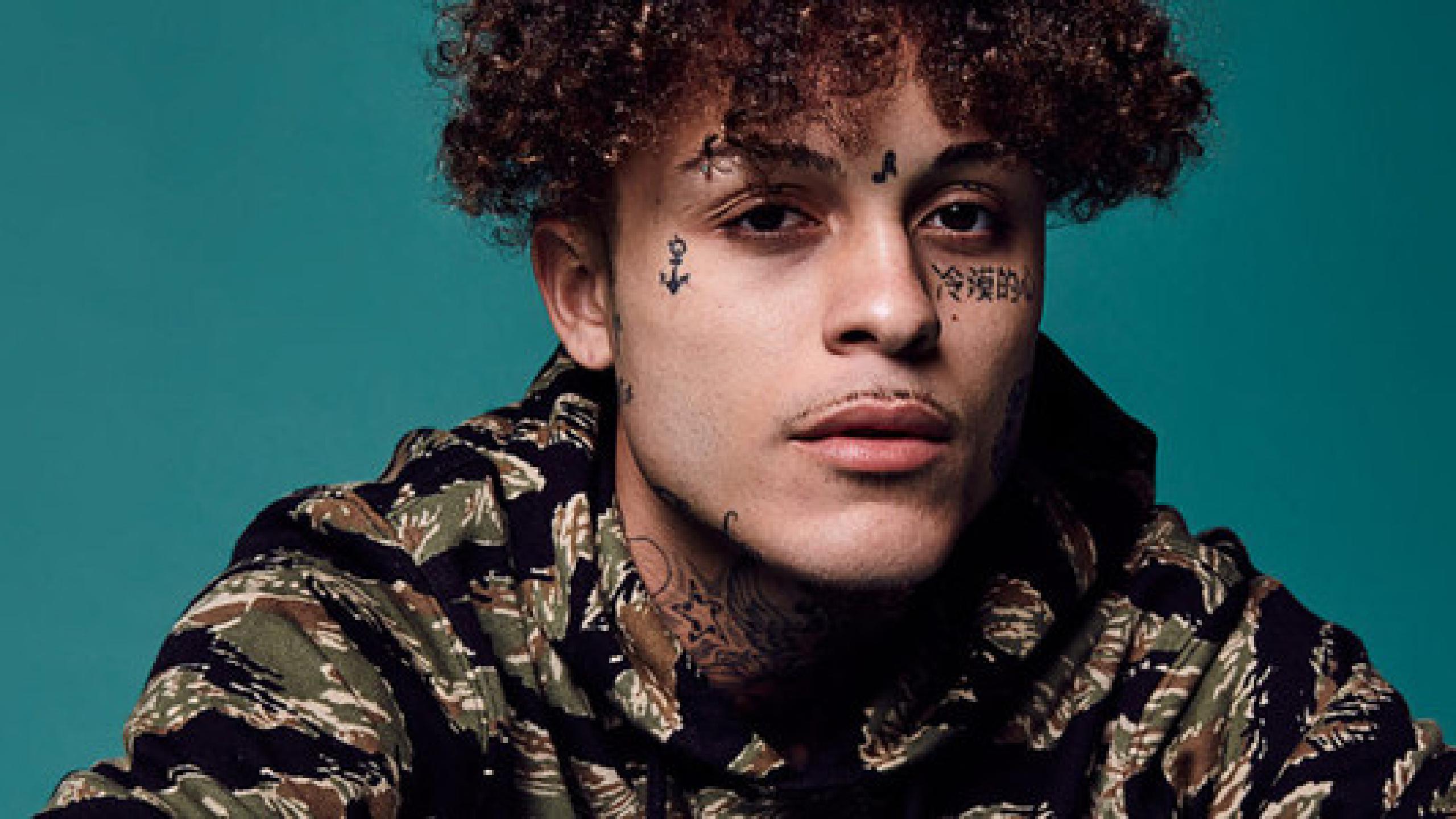 Surprisingly, the tracks where Skies tries out more of a harder-hitting hip-hop angle continue to be some of the strongest as the album progresses. Skies' playful and sing-songy flow on the rumbling, bass-heavy track "Ok" seem out of place at first – he's almost bringing some Pharrell energy to the track with the matter of fact and intentionally corny way he delivers some of these lines – but with his varied flows and goofy approach, his performance here loops around to being lovable and incongruous with the beat in an unexpected way that pays off. The single "Riot," as well, is a great straight-up rap track with some old-school energy. Skies tauntingly extends the ends of his lines as the bassline and his excitable backing vocals punctuate everything he says – most of which are instant quotables that are simply a lot of fun to say out loud. The track "Think Deep Don't Sink" is another track with great production that doesn't necessarily have the greatest performance on top. A swung beat constructed out of what sounds like computerized wind chimes clinking indiscriminately in the breeze, it houses the longest track here as Skies hops on top with a speedy flow that he basically lifted directly from the Lil Uzi Vert catalogue – it sounds nearly identical to "444+222," but it's a technically proficient enough performance that the derivative qualities of the track don't completely occupy my mind while it's on.
As the album marches into its second half, most of these tracks become so derivative that they lack many notable qualities to even comment on. The track "On Sight" essentially sounds like a computer simulation trying to create a believable facsimile of a trendy melodic hip-hop track after being fed information from the discographies of Lil Baby, Gunna, and Lil Uzi Vert at his least hyperactive. "Red Wine & Jodeci" is one of the main tracks that demonstrates the problems with Lil Skies' effort level while making a full project – whether he's singing or rapping here, simply putting more oomph into his delivery makes a world of difference in raising the energy and engagement level. This could have been another great rap track, but Skies sounds like he's falling asleep. It transitions into "Locked Up," both tracks containing similarly detuned and somber acoustic-sounding instrumentals as the filler continues to rage on. Skies hilariously tries to sound like Pop Smoke by dropping his nasal vocals down into a throaty register that sounds seriously uncomfortable for him.
Other than the aforementioned "Riot," the album's closing moments don't offer much more. "Trust Nobody" seems to be one of the only tracks where we get a little bit of insight into Skies' thought processes past the standard rap lines that we could hear from anyone else as he describes a real-life moment where he was betrayed and caught in an armed robbery. Still, the contrast of the gloomy instrumental meant to evoke emotion and the robotic, emotionless voice on top fails to fully communicate Skies' messaging and blends into many of the other tracks here from a sonic standpoint. "Sky High" is likely the track that most closely resembles Skies' older material, some more heavy bass notes cutting through a sweeter synth melody and an impassioned, borderline whiny singing performance from Skies as he once again laments his inability to find love. The album closes with "Mhmmm," another robotic and truly "unbothered" melodic rap track that offers nothing new.
It's always so easy to forget just how young many musicians who are apart of a larger, revolutionary movement are. Especially if you're not one of the leaders, it must be rather difficult to carve out your own musical niche when you're still trying to figure out who you are as a person. Skies' latest album certainly has more misses than hits, but the greatest moments here come from his biggest creative leaps into a new sound. Will he go the way of the Lil Yachtys of the world, or break out once again with something new?
Favourite Tracks: Riot, Take 5, Ok
Least Favourite Track: Dead Broke
Score: 4/10