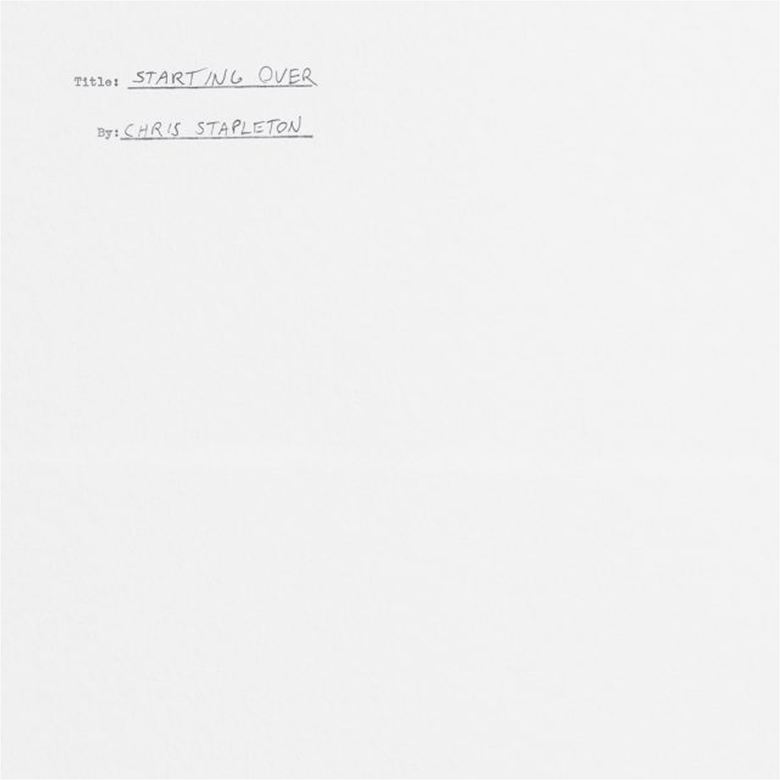 Ever since dropping his 2015 debut, Traveller, Chris Stapleton has been regarded as one of the greatest vocalists in his genre, if not the music industry at large. Three years removed from his From A Room double album, he returns with a blank slate of an album cover – but don't be fooled into thinking this is anything less than the magic he's been so capable of over the years. In fact, it's his best work yet and one of the greatest albums of 2020. Tapping back into his familiar wells of outlaw country, driving southern rock, and soulful and emotional country balladry, Stapleton makes the instrumentation even more grandiose and epic than usual and tops it all off with some once-in-a-lifetime vocal takes. With a wide gamut of emotionally charged topics as well as his usual fun theatrics where he relishes in playing the villain, expect to be a bit of a wreck by the time you reach the end of this one – there's not much that supercharged voice can't make you feel deeply. I'm going to need another Grammy performance.
The album begins with its title track and what is most likely the most "ordinary" country song that Stapleton delivers here, but it's still a great way to ease listeners back into his world and the album's modus operandi before he brings out the big guns. Stapleton's greatest strength is undeniably the raspy, country-rock lane that he has carved out a unique place for himself within, but there's something equally delightful about hearing these campy lyrical cliches and charming acoustic loop typical of his genre from a much stronger singer and emotive storyteller than usual. Once again joined by his equally musical wife Morgane on backing harmonies, the two find a blend that only a married couple could. The two sing to each other about taking a chance and starting a new life somewhere else with the strength of their bond to get through the harder times. From there, the album dives directly into "Devil Always Made Me Think Twice," a grimy blues number where Stapleton gets right back to embodying his outlaw persona through a soulful wail clogged up with the gritty rasp of someone who you really might have drank and smoked as much as he suggests he does in these tracks. Of course, Stapleton is just as outstanding of a guitar player as he is a singer, and the blues solos he plays in between his verses create an undeniable groove that might even make the listener start to understand his character being tempted by Satan. Stapleton's vocals are punchy and impassioned, the imperfections as he falls off the shouted higher notes only making the performance more believable.
The album's crown jewel is the 5-minute cinematic slow burner that is "Cold." A blues-rock ballad that sees a devastated Stapleton lamenting a relationship that was upended much earlier than he expected, the track begins with chilling acoustics and melodramatic piano chords before building up to match Stapleton's growing anguish as the song progresses. Whether its the orchestral strings that get more and more intense, the percussion that crashes every time Stapleton stretches his voice to sing that critical central high note in the chorus, or the guitar solo that takes over and somehow communicates the emotion even better than the words, it's easily one of the most masterfully structured and arranged tracks of the year. There's a lot more emotional material to be found later on in the album, but Stapleton has just as much fun simply rocking hard and putting his own spin on some classic country tropes as well. The track "Arkansas" is straight up southern hard rock, Stapleton pushing his voice to its limits as he screams his heart out about a joyride through the Ozark mountains over some high-tempo strumming and bluesy riffs that would have made the Allman Brothers proud. "Hillbilly Blood" sees Stapleton get a little mystical over a more minimal, almost hypnotic instrumental as he emphasizes the spiritual power imbued in his blood that allows him to stand up to the trials and tribulations of life in a superhuman way and compels him to defy authority. There's something about his vocal gravitas that makes you listen to his story no matter what. Closing track "Nashville, TN" flips the script on the classic ode to the city. Stapleton personifies the city and tearfully breaks up with it, reminiscing on the good times but knowing it's the right thing to do – it's changed, after all.
Stapleton is so mind-blowingly excellent at believably delivering narratives that are incredibly depressing or downright sinful that hearing him on tracks where he's simply expressing his happiness sometimes don't connect quite as well. There are a couple tracks about Stapleton's romantic dedication here that fall into that category, but his stunning musicality still pulls them through in a big way. The track "When I'm With You" plays out like an experienced older man who's done it all gathering the kids around a campfire to strum a guitar and tell his life story. Stapleton concludes that all of it won't amount to much compared to the happiness and meaning he finds from his relationship. Clearly speaking as himself rather than one of his characters with references to his real age and struggles as a musician, it's hard not to get a little misty-eyed when his wife joins him on the chorus. The only slight miss on the album is "Joy of My Life," one of three covers here in a move that's becoming tradition on Stapleton's albums. The narrative of the John Fogerty song lacking the poignant lyrical specificity of the other romantic track, Stapleton's sweeter vocals still sound fantastic but are so much better utilized elsewhere on more dynamic material. The other two covers are more in his wheelhouse, both of which see him tackling outlaw country legend Guy Clark. The steady groove of "Worry B Gone" feels appropriate in today's day and age, an exasperated Stapleton running through the world's problems before flipping the original lyrics to solve them with his drug of choice. "Old Friends," on the other hand, feels almost like a Christmas song as Stapleton calmly speaks through the verses with the authority of a legendary storyteller before the chorus celebrating those closest to us in song.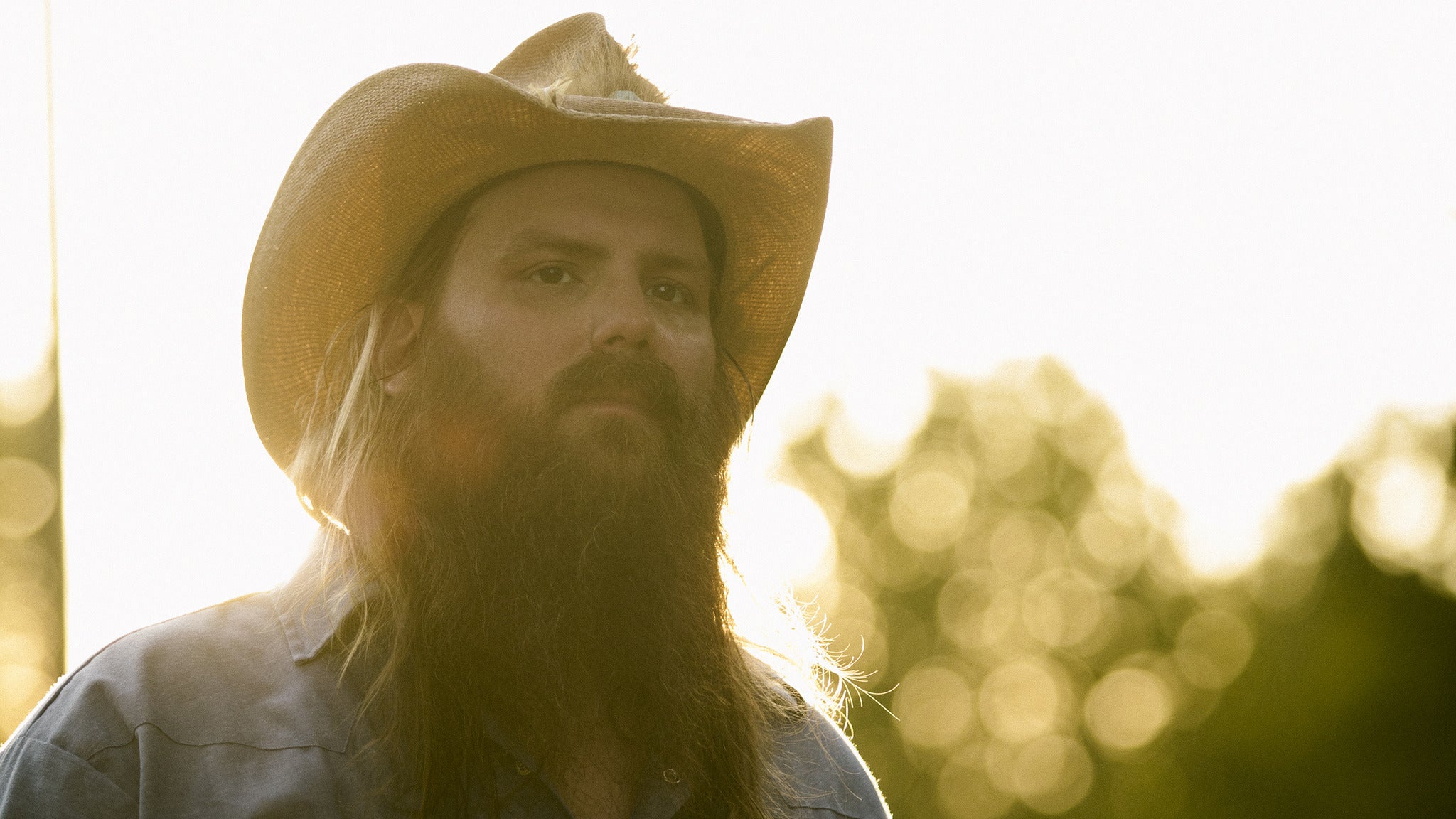 When Stapleton really hits home on a story, it's enough to stir up some serious emotional power and affect you for weeks. The track "Watch You Burn" sees him get incredibly blunt and blisteringly angry about the events of the 2017 Las Vegas shooting at a country music festival, a gospel choir behind him elevating their backing vocals to a deafening level as Stapleton relishes in the shooter burning in Hell, warning others that if they're thinking about doing something similar they will meet the same fate. It's incredibly shocking and intense, but Stapleton certainly succeeds at getting you just as angry as he violently spits out lyrics about the shooter being a disgusting coward. The instrumental behind him legitimately sounds like the powers of heaven itself are coming down to support his message. Still, not even that can match the emotional potency of the track "Maggie's Song," which left me a blubbering mess in a way no other song I've ever heard has. Over some bright and positive-sounding acoustic chords, Stapleton tells the full story of his beloved family dog's life, from rescuing the abandoned puppy, to its playful lifestyle, to the full, devastating details of the day that she died and the conversion of the hardened Stapleton into an animal lover. The harmonized chorus sees Stapleton imagining her happily frolicking in the afterlife, her aged and broken body restored to its former strength. The devastation continues with "Whiskey Sunrise," a dark and foreboding soulful blues track that sees Stapleton drinking himself to sleep and hoping he doesn't wake up in the morning in the aftermath of a breakup complete with more bellowed notes that shake you to the core and imagery of nature itself conspiring against him. Finally, "You Should Probably Leave" sees Stapleton getting right to the endlessly painful heart of the matter as he tells the story of two lovers knowing their spark is dying, but neither wanting to be the one to cut it off.
Stapleton has always had it in him to sell a story with his outstanding vocals and lyricism, but here the instrumentation behind him catches up to all of his theatrical bluster and elevates his skills to an entirely new level. There's not another album this year that has cut so deep emotionally, so get the tissues ready and dive straight in.
Favourite Tracks: Cold, Maggie's Song, Devil Always Made Me Think Twice, Arkansas, Watch You Burn
Least Favourite Track: Joy Of My Life
Score: 9/10