UK girl group Little Mix are finally out of their contract with Simon Cowell's now-defunct Syco Records – a move the members have been shamelessly excited about in a rather hilarious way – and have returned with their celebratory sixth studio album. The group's Jesy Nelson has described Confetti as a simple attempt to write fun pop songs without the ulterior motive of trying to shoehorn in a message or fill up genre quotas like their previous projects, and the final product is certainly an improvement on most of their recent material as a result. As one of the main representatives of what is a bit of a dying breed, Little Mix turns the delightful campiness up to the maximum on this project. Despite a couple misfires on the more dated side production-wise, the group's vocal talent and sharp pop songwriting instincts translate over to quite a few bangers to sing in the shower.
The project opens with the 80s disco synths of "Break Up Song," something the members have sang so much they've learned to stop worrying about it and dance to it instead. Taking the spotlight by themselves instead and singing about newfound independence, the girls coast over a high-octane drum-n-bass inspired beat as they harmonize in support of each other. It's simply an outstanding pop melody, something that's hard to define but hits you hard when you hear it. The most important part is that the group is clearly having a lot of fun flitting through the joyful melodies scattered throughout the project, already dreaming up the choreography for when they can get back on stage. The moment the beat switches to half-time during the post-chorus is another electrifying musical decision. The next track, "Holiday," is even better. With some appropriately tropical synths, the track is a little more bare-bones instrumentally to give the girls some more space to shine vocally, building up before dropping back again into the solo bassline and breathy harmonies of the chorus. That excellent bassline thankfully stays for the rest of the track as the singers compare the butterflies of new romance to a perfect vacation. It's the perfect kind of breezy feel-good track that makes me long for the warmer months.
The bombastic pop euphoria only continues further into the album. The tracks "Confetti" and "Not A Pop Song" are where the group really celebrate making it this far and the decade of success behind them, throwing in a couple not-so-subtle references to their new artistic freedom. The title track is a dark and minor-key club banger that appears on the surface to be about breaking free from a relationship, but it's easy to read into the subtext. An understated but infectious groove with some unique clinking percussion, the girls strut down the catwalk with some confident boasts and some of the more impressive harmonies on the album. "Not A Pop Song," on the other hand, is the kind of self-aware material I love as the group pokes fun at themselves. Nodding to the disposable nature and often empty lyricism of pop music, the group fully embrace their status as a guilty pleasure now that they're free to make their own choice to be exactly that. "I don't do what Simon says"? Ouch. With some shouted gang vocals and a fun acoustic loop, this is absolute jubilation. "Happiness" is a classic Little Mix bubblegum pop track with some R&B vocal acrobatics and a trap beat tacked on for good measure – there's a lot more adventurous musical directions they take here, but this is their wheelhouse for a reason and they deliver another uplifting and impossibly catchy melody here with some nice jazzy notes. The track "Nothing But My Feelings" is another one that turns up the fun factor with some creatively flirtatious lyrics and a bouncy synth-piano instrumental as the group wait alone late at night for their respective partners to arrive.
Little Mix are so good at what they do because so many of these songs are unapologetically in-your-face, and sometimes downright weird. The confidence and drive to be a little ridiculous on record is second-to-none, but there's a couple times on every album where even that goes a little too far. There's nothing nearly as bad as the awkward raps of the past, but tracks like "Sweet Melody" and "Gloves Up" where they commit hard to a concept fall a little flat. On the former, the group imagine an unfaithful boyfriend from another life who could always lure them back in with his song. "He would cheat over syncopated beats" is an absolutely inspired line, but the overly conversational lyrics, tired dancehall beat, and dropping the energy back too far during the main hook make it a weaker selection here. "Gloves Up" is the closest thing to their older material with a disjointedly loud and empowering hook, a loosely overarching boxing theme and some truly bizarre vocal tics from Jesy Nelson. The track "A Mess (Happy 4 U)," as well, doesn't have quite the same magnetic qualities as the other big pop tunes here with some more awkward syllable placements and the obligatory misplaced rap bridge.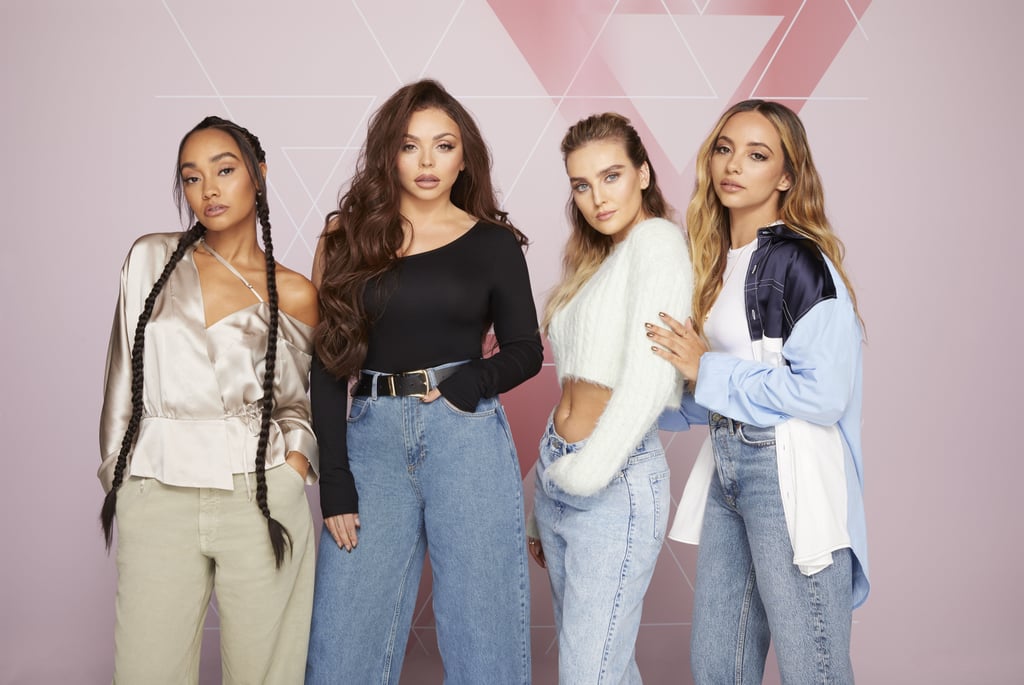 The album concludes on a strong note with some hidden gems at the end. "My Love Won't Let You Down" is the only real ballad here, the group demonstrating the vocal talent that enabled them to succeed on a reality competition over some sparse piano. Having four different singers trading off on a track about romantic dedication gives the track the additional feel that they are singing to each other, making for an emotional moment with their wavering and tearful vocal delivery. "Rendezvous" is essentially a trap interpolation of Dean Martin's melody from "Sway (Quien Sera)," but the group still makes sure to put their own mark on it with a couple melodic diversions, making use of their entrancing lower registers that we don't get to hear as often. The track "If You Want My Love" is an absolute punch in the face, turning the classic 2000s girl group sound up to a nearly PC Music level of chaos. Augmenting each syllable of the track's repeated title with some monstrous percussion hits, the track catches you off guard in the best way. The album closes with "Breathe," a track that addresses post-breakup sadness in a bit of a strange note to conclude on after all of the self-empowerment anthems that precede it, but another strong pop melody nonetheless.
Surprise, surprise – Little Mix's first album out from under the supposedly hyper-controlling eye of a certain reality TV judge is a strong contender to be seen as the group's best project yet. Carrying the torch for the girl-group energy we're missing in the current pop landscape, they said it best on "Not A Pop Song" – "if I'm a guilty pleasure, I want this life forever."
Favourite Tracks: Not A Pop Song, Holiday, Break Up Song, Confetti, If You Want My Love
Least Favourite Track: Sweet Melody
Score: 7/10