After completely shedding his former career as YouTube-based absurdist shock comedian and breaking through with the lo-fi Ballads 1 in 2018, 88Rising figurehead Joji has returned with a sophomore album that more than evades the curse. Nectar essentially takes the ideas Joji began exploring with his debut and improves just about everything about them, building his unique musical approach into a more fully realized and lush instrumental world. Improving his vocals as well – one of the main things that took away from maximum enjoyment of his debut – Joji has fully arrived as an influential artist to take seriously. Of course, one of the main things that draws people to Joji is just how improvisational and haphazard his sound can be at times. While this can usually work as a raw release of emotion, Joji's dead-eyed demeanour and desensitized romantic anthems sometimes don't provide that and make it tougher to justify repeat listens. On an 18-track album, some ideas that don't quite measure up and half-baked filler tracks still crop up here and there – but for the majority of Nectar, he takes massive steps forward on ironing out the kinks and offering up a truly unique artistic vision.
The track "Ew" almost serves as a kind of grandiose overture to the rest of the album, creeping in with a minimalist arrangement as Joji quietly contemplates the meaning of love before the track explodes into orchestral arrangements, rumbling bass and a truly beautiful falsetto melody. The instrumental palates of the majority of the album remind me a lot of Tyler, the Creator's brilliant Igor album, simultaneously lo-fi and expansive, shifting indistinctly between art pop, R&B and hip-hop. Over the course of the first half of the album, Joji sets out to work on displaying that his tunefulness, command of attention and song structuring has improved quite a bit as well. The track "MODUS" is easily one of the most memorable here, opening on somber piano keys and falling rain before a trap beat and Joji's woozy, undulating vocals roll in. The combination of the two moods on the chorus gives way to one of his all-time strongest choruses, creating an all-encompassing cathartic and depressive vibe that artist and listener push through together as Joji's romantic self-worth falters. Suddenly, we are catapulted into "Tick Tock," a much more hip-hop influenced track that samples Nelly's "Dilemma" and sees Joji riding a melodic flow over a moody beat that he says he produced, impressively, at age 16. It ends a little abruptly, but already, the amount of potential Joji showcases in the first three tracks is spellbinding. Two of the album's strongest tracks, however, were actually released already. Summer 2019's "Sanctuary" still holds up in a big way with a bright and driving chorus right out of the 80s, but "Run" might be his best track yet. Anchored by an eerie guitar lick that expands to a pounding live drumbeat, Joji hits some of his most impressive vocal runs and passionate delivery as he cuts romantic ties before things get too real, a guitar solo enhancing Joji's arena-rock ambitions.
The strength of the album's first half is further bolstered by the track "Daylight," which demonstrates the euphoric pop magic that happens when Joji's strong melodic instincts are harnessed by a proven hitmaker like Diplo. Of course, it's one of the least musically exciting tracks here, but it's a banger for the ages. With a driving beat, shimmering synths, and great harmonies even as Joji exhaustedly wails "I'm in hell," the duo turns the drive to push through the hard times that colours many of the album's lyrical themes into the triumphant-sounding anthem it needed. I've seen a lot of disdain for the cheerier track "Gimme Love," but the over-the-top drum n' bass beat and goofy central melody reminding me of Joji's past just makes me smile as he shows off a little more of the fun-loving personality that we know is behind all this solemn music. Plus, how can you not love that complete sonic upheaval into that disarmingly stunning and cinematic outro? The chord that accompanies Joji's final note never fails to raise the goosebumps. "High Hopes" is around where the incredible run comes to an end and the album transitions to a bit more of an experimental place. Despite some quirky production techniques, outside of Joji's sluggish and repetitive hook there's not much to find here but a verse from Omar Apollo, who reminds me a little bit of Joji's unrefined Ballads 1 nature. The track "NITROUS," as well, is one of the more incomplete-sounding songs here, a fragment of a melodic idea dragged out to the length of a full song.
More and more anomalies in the tracklisting continue to resurface as you venture further into its deep cuts, often with wildly mixed results. Joji is still a memer extraordinaire at heart, and that resurfaces once again on the track "Pretty Boy," sounding essentially like a parody of SoundCloud rap songs that recruits Lil Yachty. It's clear that the meaning of the track is meant to draw reference to the public front of the unflinching and confident celebrity that Joji puts up, which is an interesting idea in theory, but the result is just a dissonant and off-key mess. The track "Normal People" sees Joji team up with former tourmate and bedroom pop artist Rei Brown for a track that sinks into the vibe much more than many of the more ear-catching instrumental palates here and loses my interest by the end despite a rather pretty vocal melody on the chorus, while "777" switches gears between moods a little too abruptly in a seeming attempt to capture the neon chaos and charisma of The Weeknd's After Hours. In the same vein, however, we get the track "Afterthought," a low-key trap-pop song with rising star BENEE that turns into a strongly written and adorable romantic duet, and one of the most left-field experiments here in "Reanimator," a collaboration with oddball multi-genre experimentalist Yves Tumor that represents more instrumental than song and builds up an engrossing and atmospheric world.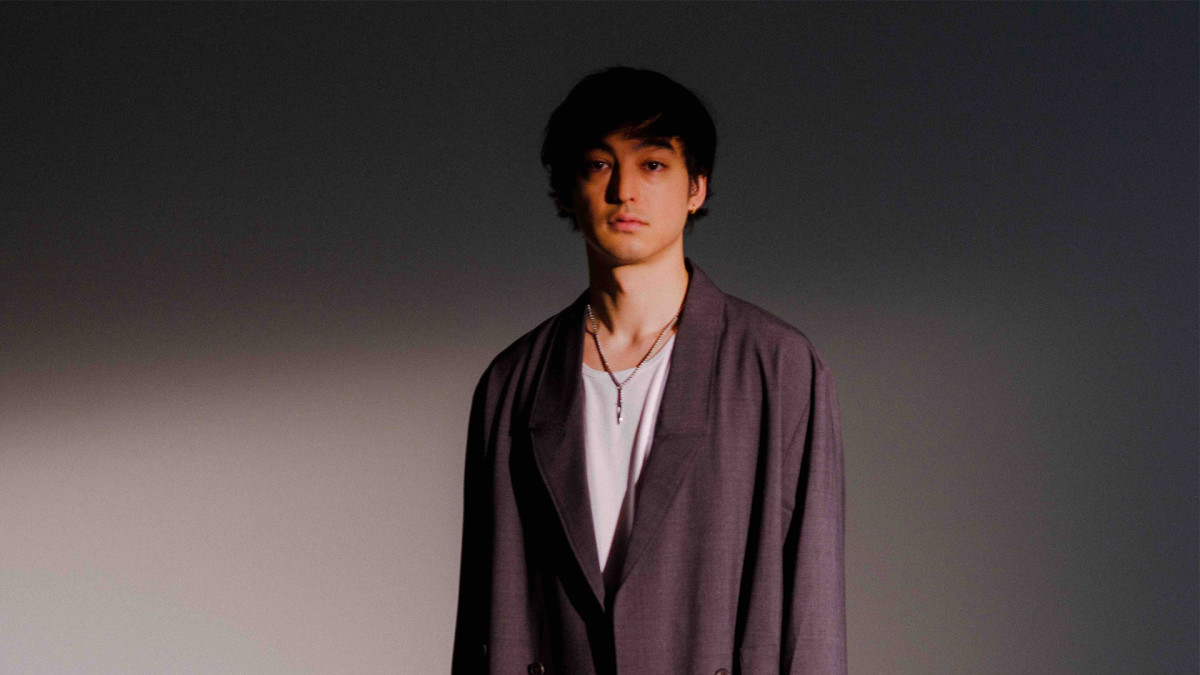 The album finishes strong as well, returning to some of the heights of its beginning tracks. "Mr. Hollywood" features the always-incredible Kenny Beats on production, and he gives him yet another trap-fueled yet awe-inspiring palate of sparkling synth textures reminiscent of his biggest hit, "Slow Dancing in The Dark." Joji sings about resisting the allure of the Hollywood lifestyle with another great chorus melody, the strength of which is only emphasized after Kenny Beats pitches it up to close out the song. The track "Like You Do" sees Joji's highly emotional take on living out a real-life La La Land narrative play out over the longest runtime here, as a relationship takes two different paths out of their control. His matter-of-fact delivery deep down in his range juxtaposes with a Disney-esque piano melody, happiness just out of reach. That is, until the album closes out with "Your Man," a dancefloor-ready celebration of new love, Joji overcoming all of his apprehensions and insecurities to make the first move.
Not everything on Nectar truly comes together the way it's supposed to, but that's always been a bit of the appeal of Joji's music. The man is so raw and believable in his presentation that he comes across as one of us, endlessly relatable especially as he sings of romantic disappointment. The multiple parts that do work, however, are a tremendous step forward in Joji's artistic development, and it feels like he's just getting started.
Favourite Tracks: Run, MODUS, Daylight, Sanctuary, Afterthought
Least Favourite Track: Pretty Boy
Score: 8/10