Well, we've certainly come a long way, but the debut album from ascendant global power-pop princess Ava Max is here a little over two years after the release of its closing track, worldwide smash hit "Sweet but Psycho." Despite quite a few shaky throwaway singles that never made the cut as Max slowly discovered her personal sense of artistry in the public eye, the amount of premium attention that has been placed on her since has allowed her access to the right people to make a truly excellent final product. Produced mostly by Cirkut, who was always a go-to guy to be in the studio alongside major 2010s hitmakers like Max Martin and Dr. Luke, there was a real fear that there would be very little sonic variation on Max's first album. Instead, we get a smartly themed set of 15 tracks that tap into the most euphoric parts of bubblegum pop music, mixing it together with the slightest spice of modernity and a fun-loving personality that brings to mind the career highlights of people like Dua Lipa and Carly Rae Jepsen. Divided into two sets of tracks – the titular "Heaven" and "Hell" – the project can be a little too vapid at times, but for the most part this is one of the most undeniably fun collections of songs the year has to offer.
The intro "H.E.A.V.E.N." is a fantastic way to let listeners know what they're getting into, Max offering a brief vocoder-laden hook over some cinematic synths and an infectious trap beat before ceding the floor to about a minute of quirky instrumental flourishes. One of the greatest things about Max is that despite adhering to some pretty strict tried-and-true pop music formulas across this project, one thing that you'll almost never see is outright repetition. There are always new instrumental segments offering a new spin to the familiar melodies she returns to as the track builds up around her, and this initial showcase is a great way to draw listeners into the world and suggest the thrills to come. The track leads right into current single "Kings & Queens," a pop banger of truly regal proportions. The multilayered harmonies in the chorus give the entire song an individualized flair that nobody else really has – essentially a maximalist all-out pop assault that's becoming her signature sound. The medieval lyrical flips, reggae guitars, Max's flirty vocal tics and the fact the track builds up to a roaring guitar solo easily make for one of the most thrilling pop tracks of the year – it's something completely new using old tactics, and it makes me long for a world with dancefloors again.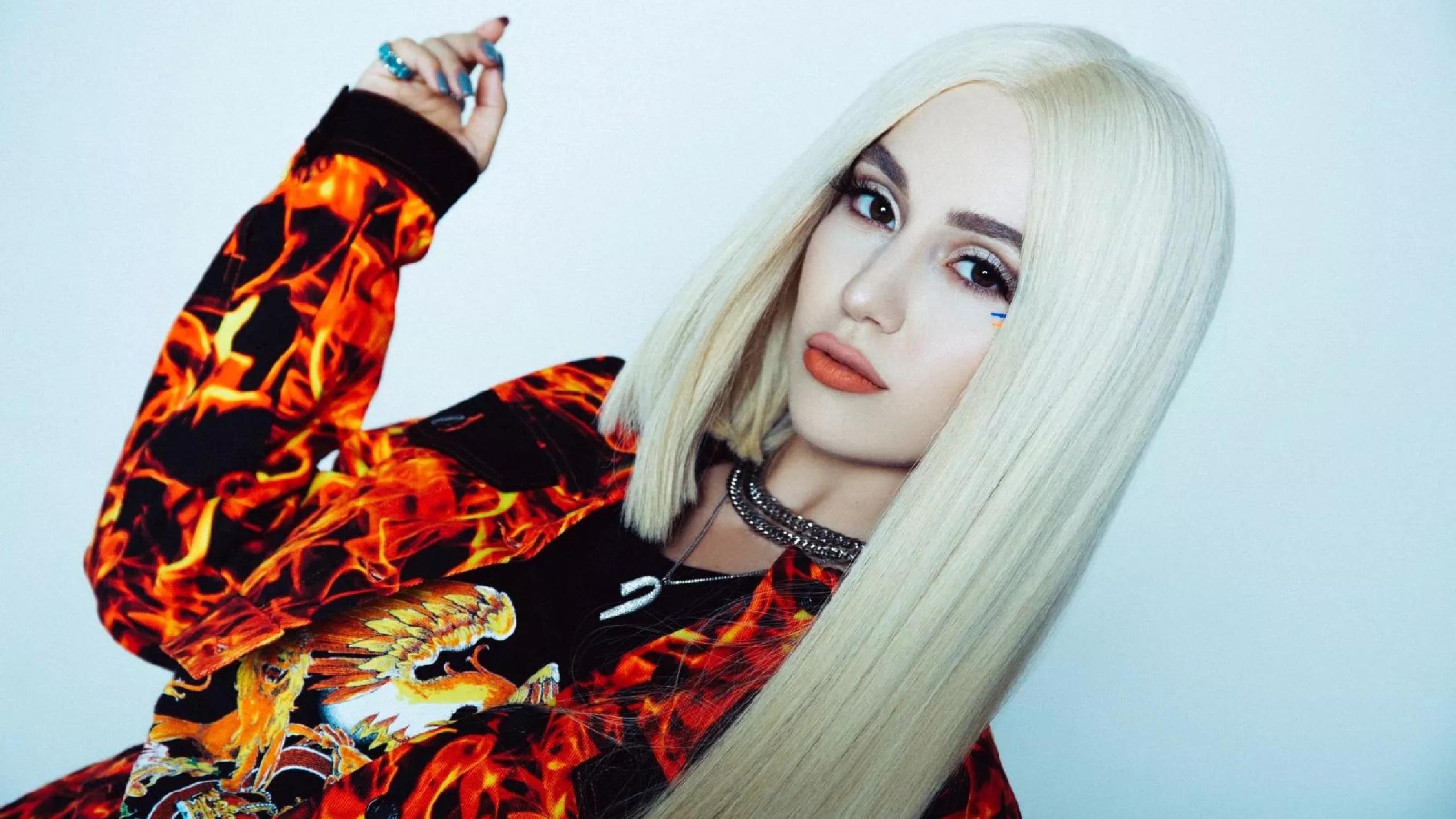 One of the most fascinating things about Heaven & Hell is how you almost expect to dislike these tracks, before the chorus wins you over by the end of the song and then remains in your brain for the rest of the week. The song "Naked" is one of the best examples, featuring lyrical cliches, a pretty simple melody and a straightforward rhythmic base, but it's such a smartly written track that none of it matters by the end. Max and her producers have this particular era of music down to a science. Still, when modern trends creep their way into the mix it results in some of the album's best tracks. "OMG What's Happening" is a disco-flavoured monster of a song. With handclaps and skittering percussion, Max sounds genuinely distressed as she immerses herself in a story about a fatal attraction taking over her senses, even throwing in a spoken bridge where she ends up screaming in confusion over a guitar-driven version of the instrumental. The steady funk bassline and infusion of shimmering and angelic instrumental aspects as the track progresses is a masterwork in song structuring. The "Heaven" side continues with some more sweetly sung tunes where everything is going right, which are still very enjoyable but often don't pack the same punch as the upcoming "Hell" side, where everything is a lot more fun as Max taps into the unhinged side of her personality. Max genuinely sings "I'm stuck in your head" on the track "Tattoo," and the song really does have one of the most immediately sticky refrains here backed up by some unrelenting distorted synths. "Call Me Tonight" packs a slick Latin-inspired guitar riff into a soaring one-night stand anthem, while "Born to the Night" is one of the only real misses on the tracklist by leaning a little too hard into dated techniques of the blown-out dance-pop style.
After the track "Torn," another one of those steady growers which samples ABBA's iconic "Gimme! Gimme! Gimme!" synth riff and actually exists as a transitionary period of "Purgatory" between the two seven-track sides, the album's darker side begins with the excellent track "Take You to Hell." With ringing church bells and ominous ascending synth melodies, Max's "Sweet" changes to "Psycho" with some swung reggae rhythms and chilling vocal harmonies, the track's melody evoking some kind of distorted carnival ride. Eerily childish, Max happily giggles as she threatens fire & brimstone should their relationship turn sour. "Who's Laughing Now" is another one with a reggae tempo where Max really shows off her trademark melodic and harmonic complexity in the context of a fun pop track. Quietly delivering the first words of her lines as she drops down into the chord, each line is rounded out by two massive synth stabs as Max layers on the harmonies, augmenting just how fun this chorus is by delivering a whole line in stuttered laughs – there's even another guitar solo seriously reminiscent of something like Ozzy Osbourne's melodic metal for some added hellishness. "Belladonna" coasts over some rumbling synths, combining one of the most Halloween-oriented instrumentals with the kind of joyful pop melody that rhymes "belladonna" with "high in my cabana."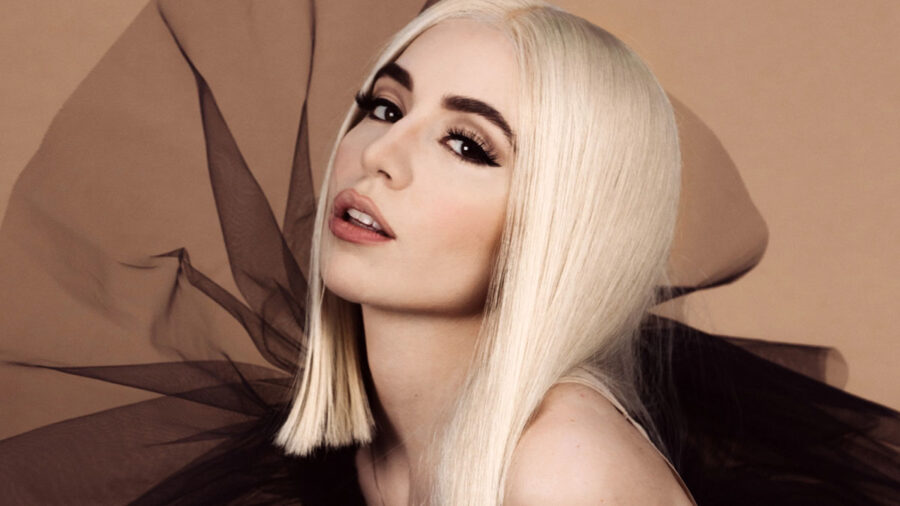 The "Hell" side continues with two of its most recognizable singles in "So Am I," a somewhat flat empowerment anthem that always sounded a little too similar to "Sweet But Psycho" to me and seems strangely out of place amongst the other spookier tracks here, and the song that started it all, which still goes just as hard as you remember with that fantastically dynamic chorus showing off Max's range. Honestly, the fact that there are a couple songs here that are better than this one shows how much of a success this album was. Joining them to close out the project are the tracks "Rumors," another high-octane dancefloor filler with some chopped-up vocals on the chorus and a fun room/rumors lyrical flip, and "Salt," where Max confidently moves on from a relationship without hanging on to the salt in both a metaphorical and literal sense – both her tears and her negative thoughts have ceased.
While this isn't typically the kind of music you expect grand displays of artistry from, Max's commitment to the best kind of pop thrills from days past mixed in with a signature sound greatly distinguishes herself from her contemporaries even when most of the music is far from being all that deep. This is the perfect set of tracks to forget about all your stresses, and I can't wait to hear more from her.
Favourite Tracks: OMG What's Happening, Take You To Hell, Sweet But Psycho, Who's Laughing Now, Kings & Queens
Least Favourite Track: So Am I
Score: 8/10