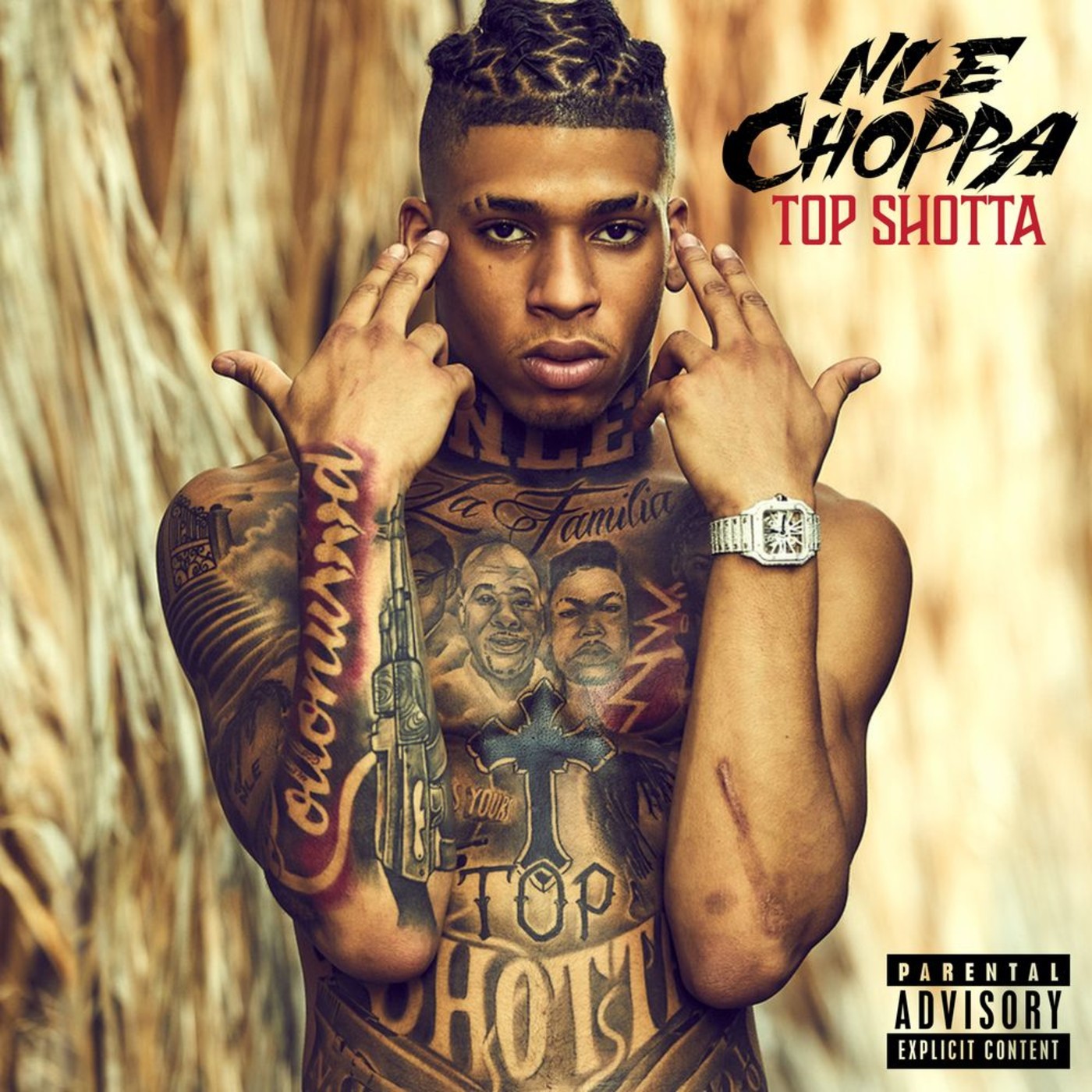 17-year-old Memphis rapper – and recently announced member of the 2020 XXL Freshman Class – NLE Choppa has been gaining attention after sending hit after hit to the Billboard charts through an engaging blend of raspy and rambunctious bars and a serviceable singing voice. His debut album comes after a couple of high-profile mixtapes, and already comes loaded with a couple of those hits to round out what is an artistically impressive, if not incredibly memorable, debut. Choppa sets to work on completely distinguishing himself from his trap contemporaries with this project and certainly succeeds at establishing his own unique artistry, unleashing his unhinged flow, dark lyrics and ear for a catchy hook over some bouncy and animated beats. At times, it sounds like Choppa has lost track of the musical framework completely and is simply screaming an aggressive rant at his foes, and I mean this in the best possible way. Choppa's raw singing voice hides some genuine talent as well when he takes things a little more introspective with some melodic tracks. However, an album standing at 20 tracks means there are more than a few occasions where Choppa's loose approach catches up to him a bit, or simply doesn't come as hard as his other tracks and loses the listener's interest 40 or 50 minutes in. Still, this is a great start with quite a few gems in the tracklisting.
The album opens with the track "Daydream," which is a pretty good introduction to the array of sounds Choppa will be throwing at you over the next hour. With some chilling piano keys and heavy percussion as the trap hi-hats drop in, Choppa breezes through a melodic hook before leaning hard into the aggressive sound and issuing some murderous lyrics with a voice that sounds like he's continuously gritting his teeth. With all the sleepy low-effort trap music circulating through the mainstream at the moment, it's fantastic to hear so much energy to complement these harder beats. Any empty space is filled up by extended gunshot ad-libs like an even more hyped-up Desiigner. His hitmaking ways are even more exemplified on early tracks like "Double Bacc" and the big single "Camelot." "Double Bacc" sees him weaving around some massive rubbery bass hits with one of his catchiest flows and rhyme schemes here as he throws out a couple great punchlines, but "Camelot" is impossible not to move to. With a simple but highly effective looped synth hook, Choppa acts as his own hype man with some layered vocals and hilarious pop culture bars in a track that would fire up any pre-COVID party. The opening run is rounded out by the track "Make Em Say," teaming up with rising star Mulatto to show off his personality with some outlandish X-rated bars, as well as the current single "Walk Em Down" with hitmaker Roddy Ricch, which honestly pales in comparison to most of these tracks as Choppa tones down what makes him unique to adapt to Ricch's more laid-back ways. There aren't many features on this project, which is honestly a good thing as Choppa is far enough in his own lane that intrusions into his world sound a little strange.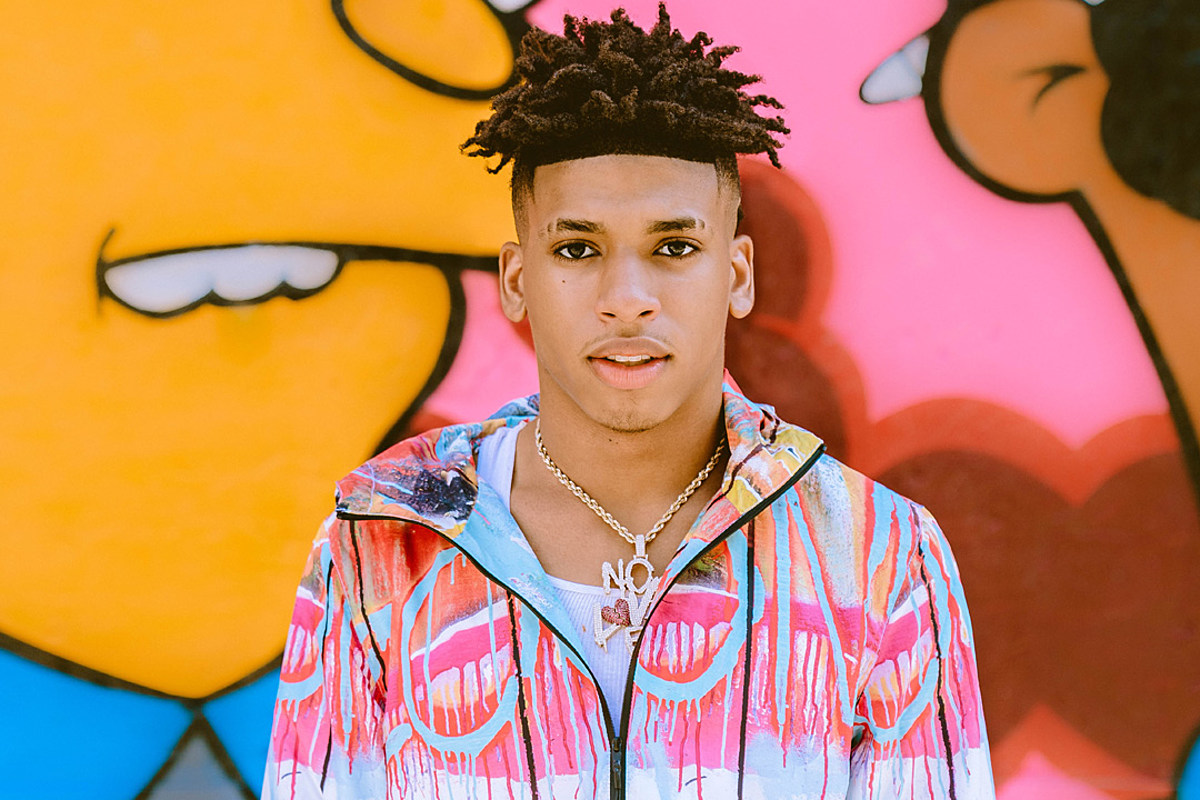 The strong opening run continues with the back-to-back borderline horrorcore songs "Murda Talk" and "Who TF Up In My Trap," two of the stronger songs here as Choppa makes the listener feel every syllable and believe him when he talks about the violence he has experienced with some visceral imagery. "Murda Talk" sees him issuing some dead-eyed and desensitized ad-libs alongside some of his most menacing and raspy vocal delivery on the project for a truly unsettling combination, but "Who TF" combines that energy with Choppa's usual upbeat tempo for an adrenaline shot. With a looped blaring horn sample, Choppa yells the track's title before blazing through some speedy verses sounding like he's in danger of blowing his voice out. These two tracks transition into a series of four consecutive songs belonging to Choppa's "Shotta Flow" series, continuing a legacy started by his breakout hit. Shotta Flow seems to refer to Choppa's tendency to go a little off the rails with his spastic bursts of energy, and it makes for both some of the most exciting and most disjointed material here. The rumbling bass and short bursts of phrase make "Shotta Flow 3" the best in the series with one of the album's catchiest choruses, and his impressive flow switch-ups on "Shotta Flow 5" over menacing low piano keys are another highlight. "Top Shotta Flow," on the other hand, almost feels like Choppa is flowing a millisecond ahead of the beat at times with a grating Auto-Tune effect on the chorus, while "Shotta Flow 4" feels almost too chaotic as Choppa issues unorthodox flow patterns over one of the loudest beats here.
The back half of the album is much less memorable as Choppa continues to do what he does best, although not reaching the same energetic and quotable heights of the earlier tracks. The track "Neighbourhood Watch" is one of the latter highlights, issuing a gleeful and childlike melodic hook about being able to get away with so much violence despite the heavy patrolling in his neighbourhood, but most of the other tracks in the middle before the tone switches up with the final run of five are largely forgettable and follow some more traditional trap formulas. The tracks "Can't Take It," "Gamble With My Heart" and "Molly" see Choppa with some more straightforward flows and repetitive subject matter, making it feel like these tracks could have easily came from another artist for the first time.
The track "Paranoid" introduces a final run of songs that sees Choppa tone down his aggressive flows and increase runtimes to deliver some more personal content and storytelling about his unfortunate family situation and how negatively the lifestyle he talks about on the rest of the album can affect him mentally. While the calmer approach doesn't necessarily cater to Choppa's strengths as an artist, it's interesting to hear him reserve the ending of his album for these kinds of discussions. Choppa sounds just as believable as his aggressive tracks when he is more reserved and somber discussing his anxieties. The highlight of the introspective section is the song "Narrow Road," the only one that comes with a memorable hook and brings the upbeat trap style back as Choppa discusses his lack of options growing up alongside Lil Baby. Ultimately, these tracks don't offer much replay value but certainly offer an interesting look into Choppa's mentality.
Choppa's debut is far from perfect, but for a 17-year-old on the verge of exploding into the mainstream this is an impressive first collection of tracks. It's becoming increasingly difficult in a peak trap world to stand out, and that's exactly what he's done here. Once the kinks are ironed out, we might be looking at a future superstar.
Favourite Tracks: Camelot, Who TF Up In My Trap, Shotta Flow 3, Double Bacc, Murda Talk
Least Favourite Track: Made It Happen
Score: 7/10