Legendary vocalist Brandy has returned with her first studio album in eight years, and has given interviews detailing her goal to approach this one as if it was her last. Featuring much more personal themes of self-discovery, mental health, and thoughts on motherhood, anyone who has been missing Brandy's spellbindingly technical vocal acrobatics will not be disappointed. She fills nearly every free second of space on the album with riffs up and down the octave, which honestly borders on overdoing it at times – but hearing the woman they call The Vocal Bible essentially singing for her life is a different experience that needs to be witnessed even if the structure and replayability of the songs suffer. The rawer presentation of emotions on top of this does make for some disorienting and cluttered mixes, but when Brandy locks into the groove on about half of these tracks, her power is undeniable as she delivers some excellent R&B material with a strong message.
The album opens with a nod to Brandy's mentor Whitney Houston on the track "Saving All My Love," as she apologizes for being away for so long as she deals with some personal struggles. Over a straightforward boom-bap beat and old-school R&B piano chords, Brandy sets to work on reminding us why she is known as one of the greatest working vocalists. Even Brandy isn't superhuman, however, and in trying to be as impressive as possible with the opening track it's clear that she recorded the song in seconds-long portions in order to nail each impossible riff, becoming highly distracting over a near 5-minute track. It seems as though Brandy's audio engineer had a seriously difficult time navigating through all the miniscule subdivisions of musical time Brandy's ridiculous level of talent creates as she breezes through her vocal runs as well, as not all of them perfectly line up with the simpler beat and make the track far too busy.
Most of the opening run of songs actually follows a similar pattern, the album not really picking up steam until the track "Borderline." The beat of the next track "Unconditional Oceans" is much more complex, featuring some glitchy techno synths, but as Brandy takes a similar vocal approach, it sounds almost as if she is hearing it for the first time and improvising without a feel for its nuances. After all, she knows nearly anything that she sings will sound great. All the same, some of Brandy's messages rise above and stand strong on their own. On "Oceans," she addresses growing past the immaturity of her younger days that led to some highly-publicized controversies and even powerfully discusses suicidal thoughts on "Lucid Dreams." The musical highlight of the opening run is "Rather Be," co-written with one of the genre's greatest modern writers in Victoria Monet. Situating her in a bit more of a contemporary groove with some smooth and creeping synth patterns, Brandy delivers one of her more memorable hooks here as she taps into the slow-jam charisma she is known for.
Other than the somewhat repetitive track "No Tomorrow," the middle section of five is the album's strongest. "Borderline" is an easy highlight of the album and is the track that most reminds me of some of Brandy's massive singles, tapping into her instantly iconic simultaneously breathy and powerful cadence and applying it to an appropriate subject as she sings of her fragile emotions when it comes to a relationship. Calling herself "the most jealous girl in the whole wide world," Brandy attacks a waltz tempo with a couple engaging moments of electric silence and beat switches as the full extent of her instrument rings through in a more structured format and absolutely classic sound. The track "Say Something" begins with a lush and jazzy instrumental as some horns roar in for the first time, previewing a new fire in Brandy's voice as a massive beat drops out of nowhere, showing the other side of the "Borderline" narrative as she begins to realize the unhealthy cycle of the relationship and dramatically stands up for herself. She attacks the beat almost like a rapper with her percussive syllables, effortlessly throwing out trills to back it all up. "I Am More" continues the messages of self-discovery with another bombastic instrumental. Brandy confidently breaks up a love triangle with an ultimatum as the smooth R&B textures mix surprisingly well with some crunchy guitar riffs.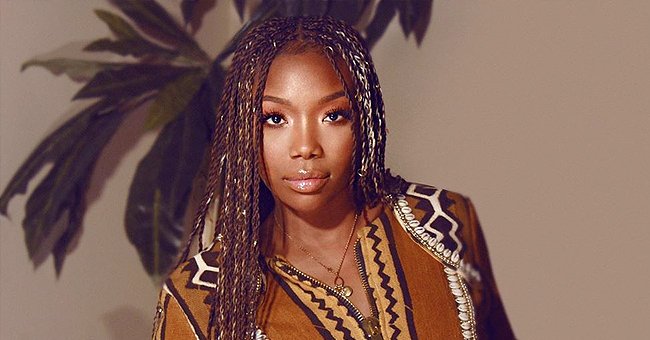 The feature-heavy ending run of tracks displays a little more insight into Brandy's personal life, kicking off with a couple of tracks dedicated to her daughter. Actually, Brandy's 18-year-old daughter Sy'rai takes over most of the track "High Heels" herself, which came as a complete surprise to me when learning which parts she sings on the track as she already sounds impressively similar to her superstar mother. While it's far from the strongest tune here, hearing the two duet – especially with Brandy's rap verse – is a fun addition. The track "Baby Mama" sees Brandy recruit Chance the Rapper for more of a look into how she feels being a single mother and watching her daughter grow up, throwing some impressive harmonies onto the track as Chance steals the show with an uncharacteristically speedy verse. After the track "Love Again," a great duet with Daniel Caesar that already appeared on his album, the album concludes with piano ballad "Bye BiPolar." The stripped-back track placing more of a spotlight on Brandy's vocals than ever, it really shows that even with a generational talent, sometimes less is more. Here, she takes a more straightforward vocal approach that simply shows off her genuine emotion as she discusses how negatively she has been affected mentally by some unhealthy relationships.
Although there are more than a few questionable musical decisions across the board here, simply hearing Brandy back sounding this good and diving into some highly personal topics should be more than enough for any fans who have been waiting a near-decade to hear some new music. If this really is the last one like she's been insinuating, she leaves on a high note. And also, just about every other kind of note as well.
Favourite Tracks: Borderline, I Am More, Bye BiPolar, Say Something
Least Favourite Track: Saving All My Love
Score: 6/10