It's always difficult to believe rappers when they announce their retirement, but after a series of streams featuring Logic speaking candidly to his fans, this album might genuinely be his last. For a while, at least. A sequel of sorts to his excellent debut album Under Pressure, No Pressure is apparently the end of the road for the breakneck speed that Logic has been releasing projects at over the past decade. Citing mental health struggles stemming from celebrity culture and the criticism he is frequently subjected to and the birth of his son as reasons for stepping away from the rap game, Logic offers a final victory lap as he cements himself in rap history by once again paying homage to some of the greats. Logic has been woefully inconsistent throughout his career and is coming off two of his most dismal projects yet, but his upbeat attitude and obvious status as "one of us," a rap nerd who made it to the big leagues, has always made people stick around to see if he can translate his spellbinding technical skills into something interesting. Thankfully, with legendary producer No ID behind the boards and new life experiences finally giving Logic something else to talk about, this is a big improvement. It still might not reach the heights of his early albums, Logic still wearing his influences not only on his sleeve but plastered over every inch of the rest of his clothing, but this is a great way to go out if it truly is the end.
Logic has unsuccessfully morphed into the guise of many of today's rap stars over the course of his career, but his greatest strength has always been simply goofing around and flowing over old-school boom-bap beats. He recruits the perfect producer to oversee things here, opening the album with a seemingly off-the-cuff extended verse over a laid-back but hard-hitting beat. One of the biggest problems with Logic over the last couple years was his overuse of similar lines and rhyme schemes as he continued to address the same topics over and over, but he seriously drops some of his best wordplay and quotables in years on the intro. A sudden influx of static serves as the transition into the next track, "Hit My Line," which is one of the weaker tracks here as Logic seemingly strives for another pop hit and gets back into his fake-deep subject material, glossing over the surface of important issues – in this case, gang violence – without actually saying much about the subject. As usual, Logic drops a couple references to Kanye West's work – in fact, two songs here are directly named after West's hits, and it's not the first time he's done this – but Logic's blatant fandoms and copying ideas just because it's cool that he's able to at his level of fame aren't nearly as annoying as they usually are when he backs them up with his own skills.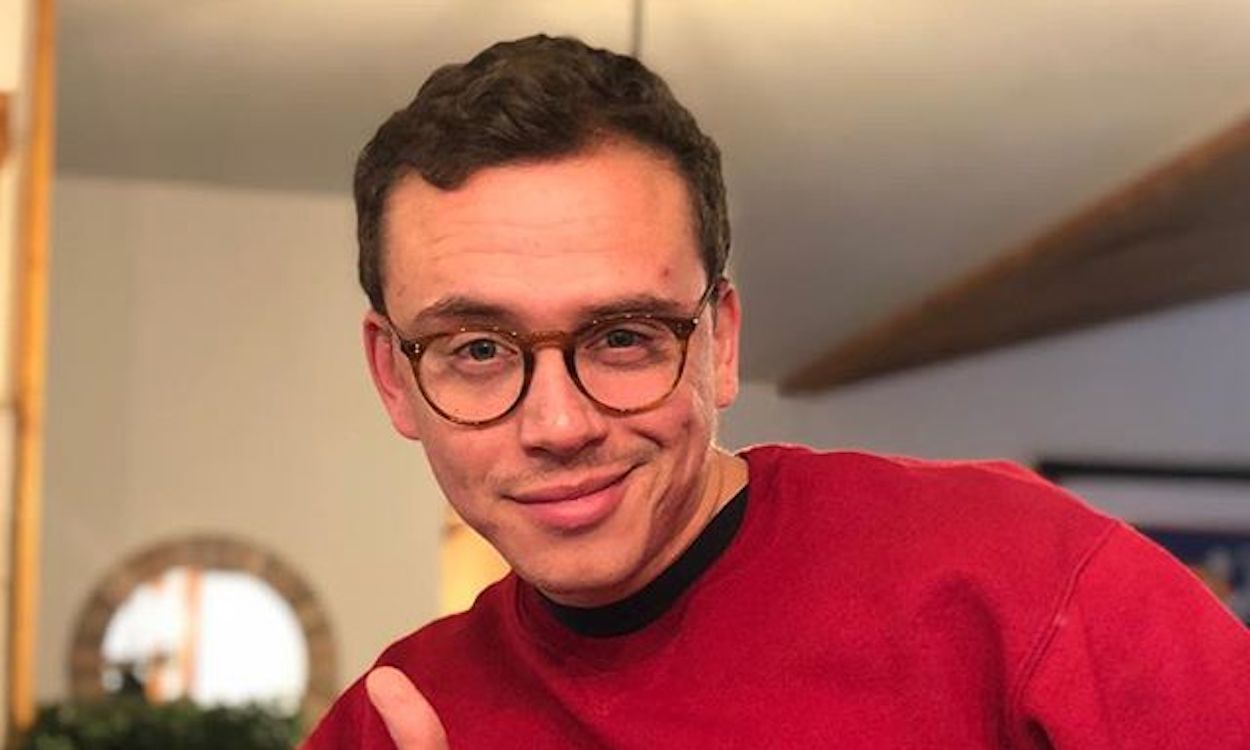 The track "GP4" is essentially a cover of OutKast's "Elevators," and while it's strange that Logic would stick something so impersonal in one of his ongoing series of tracks, he certainly does bring his own energy to the classic. Dipping in and out of different flows at a breakneck speed, Logic augmenting such a smooth, nearly trip-hop beat with the rhythms he does, as well as displaying quite a bit of personality with a hilarious Erykah Badu impression as he discusses an interaction between the two, is a level of identity and artistry that has been sorely missed. The track "Celebration" is another strong track where Logic both demonstrates that he can fit right in with a critical piece of rap history but elevates himself over the derivative by bringing an entirely different style to the table. With a looped soul sample and lush piano arrangement highly reminiscent of Kanye's early work, Logic pops the champagne on a successful career with an endearing and excitable flow as he hits every beat just as hard as the prominent percussion behind him, even laughing as he delivers a couple of his more outlandish lines to suggest that he impressively freestyled a couple sections. This is the sound of Logic transitioning from his heavy-handed and preachy persona back to the fun-loving kid with rap posters on his walls, and it really works for him. At the same time, sometimes Logic still overcompensates, as if a decade in he's still just as surprised as anyone he gets to put on the "rapper" hat and gets overly performative with it. "5 Hooks" sees Logic boasting about his lyrical prowess as he acknowledges the lack of hooks on the album, before he proceeds to simply repeat lines from other popular rap songs to the most obnoxious degree on the project. "A2Z" sees Logic take on a classic rap challenge as he attempts to interpolate every letter of the alphabet into his verse, but it just makes the quality of his lines take a nosedive.
The next two tracks see Logic offering a little closure on his early albums, calling back to their style by flipping samples and bars from his debut in different ways. On "Open Mic\\Aquarius III," Logic tells the story of his come up, which is something we've heard from him told the same way so many times before, but the birth of his son finally gives him some new perspective to approach the subject from as he seeks to pass on the lessons he learned. While there's still a little too much meta-analysis here as Logic analyzes the lines he spits as he spits them for fear of criticism, hearing Logic come full circle is incredibly gratifying. "Soul Food II" is a direct sequel to one of Logic's early tracks, as we finally get the ending to the space travel narrative on his album The Incredible True Story, which ended on a cliffhanger as the protagonists landed on a potentially dangerous planet. Luckily, as Logic achieves everything he wants, it seems that the planet was everything they had hoped for. Logic essentially anticipates his own criticism here in a smart way that puts him ahead of the narrative on the track "Dark Place," as Logic finally drops the confident front that clearly had uncomfortable insecurities behind it when talking about his own work and seriously dives into the internal struggle and adverse mental health effects he feels when feeling the pressure to deliver on his music. Hearing Logic finally abandon his forced positivity and admit that rap is no longer fun for him is incredibly powerful, and the fact he opened up like this elevates his entire catalogue.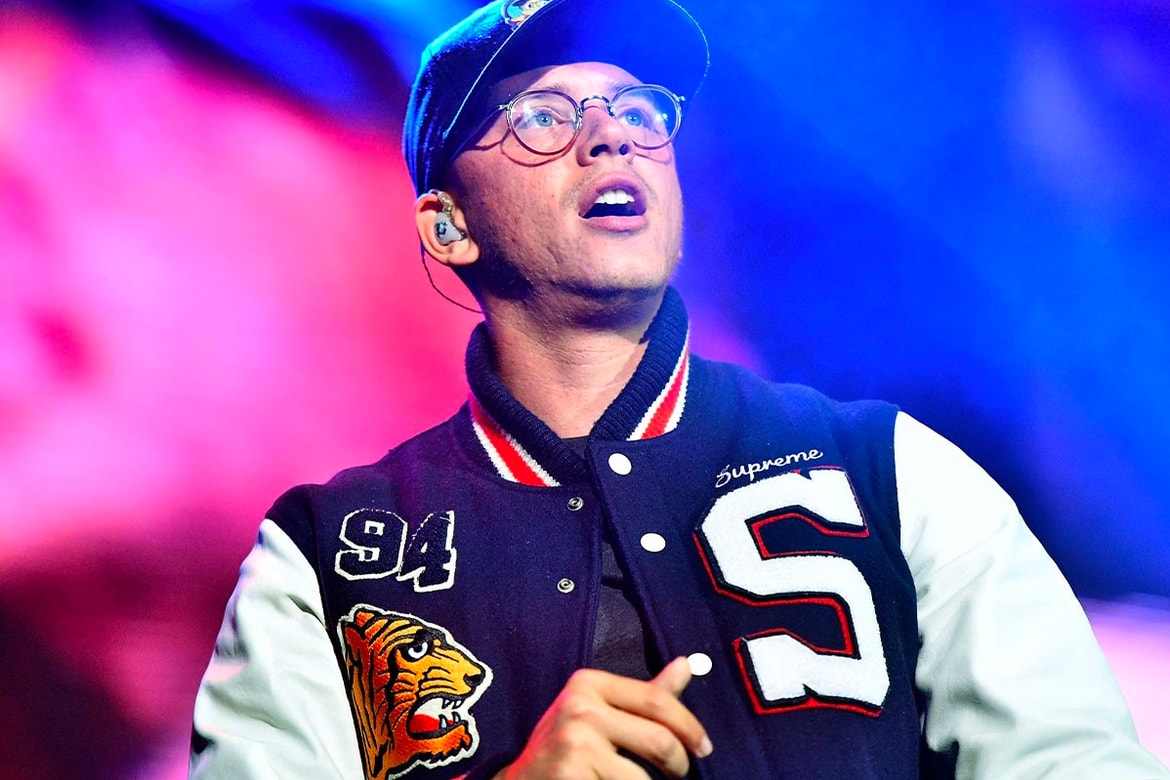 The tracks "man i is" and "DadBod" get similarly introspective regarding his newfound family life and why it doesn't necessarily translate over to what people might expect from him. The former is essentially another story of Logic discovering rap over a smooth and jazzy instrumental that ends abruptly as Logic legitimately freestyles about running out of studio time, but "DadBod" is another genuinely hilarious track as Logic acknowledges that fans expecting him to rap about his everyday life and struggles is a little ridiculous, as he dives into an Eminem-esque verse about the mundane paranoia of going to the grocery store to feed his family. The track "Perfect" doesn't even reach 2 minutes, but it's already one of Logic's strongest outright bangers. Again, it's essentially a "Sicko Mode" clone based on yet another Kanye reference and that does detract from the enjoyment a little bit, but Logic's technical toolkit is second to none and hearing him intersperse his quicker flow with a couple comedic flexes makes for an endlessly replayable track. The album ends with the track "Heard Em Say," which somewhat awkwardly intersperses a loudly mixed sample from Manfred Mann's Earth Band as Logic once again takes the opportunity to assert his confidence in who he is and unwillingness to bend it for anyone before a final thank you to his fans on the track "Amen" and a 6-minute anti-racist speech from none other than Orson Welles to close it all out.
The quality of the music aside, Logic has always been a guy you want to see succeed. Even if his messaging wasn't as poignant as it could have been, his heart was always in the right place. His music was never perfectly polished or executed, but that was part of his charm as he intermingled with his idols. I won't pretend like his most obvious flaws aren't still here, but this is the end to the Logic story you always wanted to see.
Favourite Tracks: Soul Food II, GP4, Perfect, Dark Place, DadBod
Least Favourite Track: 5 Hooks
Score: 7/10