Who knew that when the music industry's biggest mastermind at the game of marketing dropped the months-long promotion cycle and released something spontaneous that it would result in her masterpiece? It seems as though the real marketing strategy is great music, as Taylor Swift's surprise "indie" album folklore is now the 2nd biggest streaming debut of all time. One of the planet's most famous people has undergone numerous seismic shifts over the course of her career, but folklore essentially sees her combining the vivid and poetic songwriting of her early country tracks with a full commitment to the folk-pop influence that made a couple small appearances on her last album. Teaming up with the ever-present and always reliable Jack Antonoff and a surprise new collaborator in indie-rock band The National's Aaron Dessner, Swift sets to work on writing tales of fantastical romances as if they were folk tales passed down for generations, the truth further blurred each time they are retold. She imagines herself as both legendary characters and hapless teens elevated to a touching level of Swiftian theatricality. And she scores it all to the most beautiful melodies she's ever written, without any of the shimmering power-pop production to distract from them. In a storied discography, this is Swift's best work by far.
The initial reaction from quite a few of Swift's fans seemed to be genuine worry that her relationship with actor Joe Alwyn had come to an end. While nearly half the album consists of breakup songs that seem too viscerally emotional to be faked, a tweet from Swift shortly after the album's release confirmed that many of these songs are written from the point of view of made up characters. Still, many simultaneously seem as if they are imagined alternate timelines of Swift's own life, most of the narratives centred by a couple critical lyrics that reveal her real-life personal connection to them. Opening track "the 1" is one of these, a mid-tempo longing sigh set to rustic acoustic guitar and piano as Swift imagines the fun that could have been had if a more reckless relationship from her younger days had been a better fit. Swift's vocal range has always been wildly impressive, spanning multiple octaves over the course of single songs, but her breathless, calm and conversational alto range here and throughout most of the album is her true sweet spot, communicating so much emotion with the slightest of vocal inflections. A little over a year removed from Swift's release of the overly bombastic and colourful "ME!" as a lead single, hearing her settle snugly into a groove and tell a great story that tugs at the heartstrings is an excellent opener to the album that is to come.
The lead single "cardigan" introduces one of the greatest parts of the album – a series of interconnected characters and storytelling through tiny lyrical nods that would take a couple of reviews to fully dive into. Opening what Swift calls the "Teenage Love Triangle," we are introduced to the character of Betty – though we don't know it quite yet – reminiscing on the good times of a relationship ended by a sudden betrayal. There have been quite a few comparisons of folklore to the work of Lana Del Rey, and this first magical track is what happens when you infuse Del Rey's deadpan dramatics with a little bit of Swift's lyrical fairy dust. Verses muttered nearly under Swift's breath give way to a swelling, hopeful chorus that eventually bubbles over into another knockout hook out of nowhere as Betty gets a little ghostly about their intertwined future.
The full story isn't truly revealed until the late track titled "betty," spoken from the perspective of Betty's love interest James as he reveals his regret that he hurt Betty through infidelity and his desire to get back together. Another lyrical reference reveals the story of this infidelity is told from the other girl's perspective on one of the more dismal and hopeless breakup tracks here, "august." "august" is easily the most Antonoffian song here, an upbeat and catchy triumphant slow build of a pop track hiding layers upon layers of sadness, but "betty" might be the best song on the whole album. Full of the all-too-familiar teenage butterflies and set to a harmonica, Swift's portrayal of the sheepish James owning up to his mistakes, pouring out all of his feelings as the song builds up to an explosive, magical kiss and an electrifying key change, is a masterclass in engaging songwriting – especially as it loops back to "cardigan" with some final lyrics. Antonoff called "august" and "my tears ricochet" his favourite songs he's made with Swift, and the latter is another brilliantly written story as Swift speaks from the perspective of a ghost, understandably confused as she looks out over enemies showing up at her funeral and offering up a couple lyrical daggers to the heart.
The theme of folklore appears perhaps the most literally in the track "the last great american dynasty," as Swift tells the true historical story of a wealthy family who owned an oil company who once lived in Swift's current home. Continuing the poignant conversations she began with her track "The Man" and recent Netflix documentary on the double standards of how people over-analyze the "power moves" of female celebrities and revere those of male ones, she compares herself to the family's matriarch, looked down upon for being loud and disruptive. The song most closely resembling the work of The National, Swift adopts the cadence of an earnest and dedicated storyteller making sure the listeners get every detail. The track "mad woman" later on serves as its spiritual successor, sending some of her more obvious lyrical barbs here at those who have wronged her and were surprised at her fiery response, twisting the narrative to paint her as crazy. Where they were eye-rollingly petty and distracting from her songs before, even Swift's shots at her enemies here – the most thinly veiled being a "West" double entendre on "peace" – have so much more depth and meaning behind them now because they're cleverly included as part of a different fully fleshed-out story.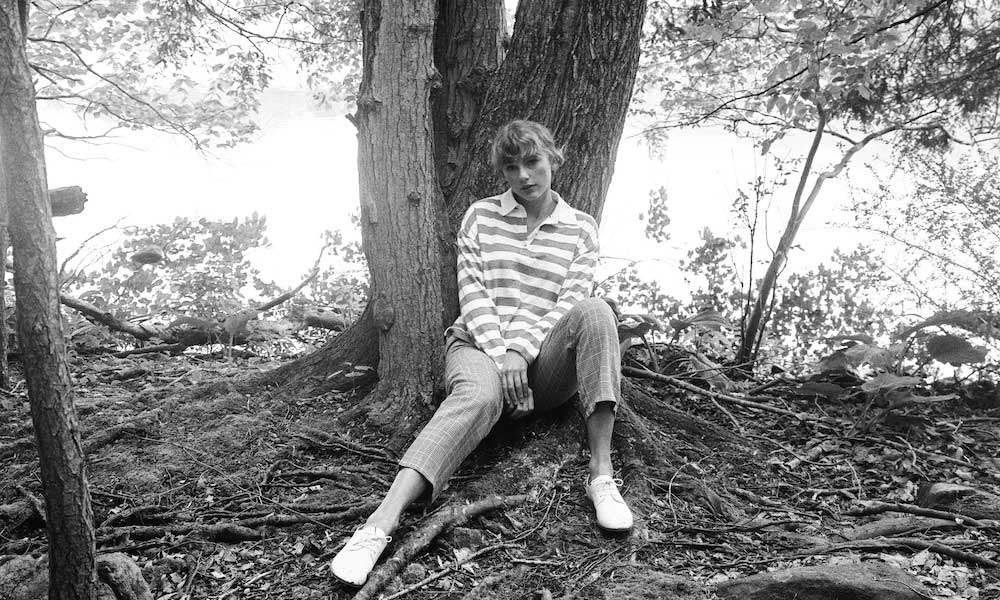 The track "exile," featuring an appearance from none other than indie-pop king Bon Iver, is a stark and spellbinding piano duet displaying two ex-lovers mourning the end of a relationship but showing a tragic lack of communication as they each analyze where it went wrong. Iver reaches down to some resonant and deep bass notes that really bring out an unfathomable sadness, shocked at the relationship's end as Swift's smoother tone outlines her building decision after seeing patterns she's seen before. The diametrically opposed viewpoints collide as the two seemingly dissonant voices combine beautifully, the instrumentation swelling behind them for an overwhelmingly emotional conclusion. The back-to-back tracks "mirrorball" and "seven" round out an absolutely spectacular opening half of the album. There's something undeniable yet rather inexplicable about Swift's tone of voice in these tracks, a starry-eyed and vulnerable airy vocal that's laser-focused on the pitch. It really enhances both the beautiful simplicity of the melodies and the mystical aura of the narratives. "mirrorball" addresses Swift's paradoxical discomfort with and innate desire to continually change herself to seek validation, while "seven" might bring out more emotion than any other track here by being written partially from the perspective of a child. An ode to a childhood friendship forced to part too soon, Swift hopes that wherever they are now, they remember her as the rambunctious child she once was, going on imaginary adventures together to escape from her friend's traumatic home life.
One of the only things that truly detracts from this album's perfection is its runtime extending slightly past its most effective point, as a couple songs in its back half end up returning to familiar places sonically and drag the ending out despite the stories Swift weaving remaining perpetually engaging. Still, there are many more highlights to be found in the album's back half. The track "invisible string" is one of the most obviously autobiographical as Swift imagines that her meeting to Alwyn had been destined from the beginning, adorably running through critical events in their lives until the ultimate union over one of the happier plucked acoustic patterns of the album. "this is me trying" is another fascinating look into what goes on behind the Taylor Swift curtain as she seemingly partially regrets some of her more spiteful actions during the reputation era over one of the more sparse and introspective instrumentals here, while "illicit affairs" continues to add more fuel to the fire of the many secretive and fantastical romance stories here and the heartbreak left in their wake. Finally, "hoax" closes out the album with a pretty classic Taylor Swift lyrical twist – in this current world of conspiracy theories running rampant, she uses her closing track to say that a "faithless love" is the only hoax she believes in.
This might be my longest review yet, but I could continue going on for so much longer about all of the little details about this wonderful album. There was always this much depth to Taylor Swift's music, but it was so easy for it to get lost in all of the controversies and brilliantly manufactured image of a global pop star surrounding it. This reviewer's life was never the same after he heard his first Kanye West song at age 9, so my building realization, against years of personal biases, that it's a perfect album makes for another masterpiece that caught me completely off guard this year – clearly isolation is bringing the best art out of everyone.
Favourite Tracks: betty, cardigan, seven, the 1, mirrorball
Least Favourite Track: epiphany
Score: 10/10