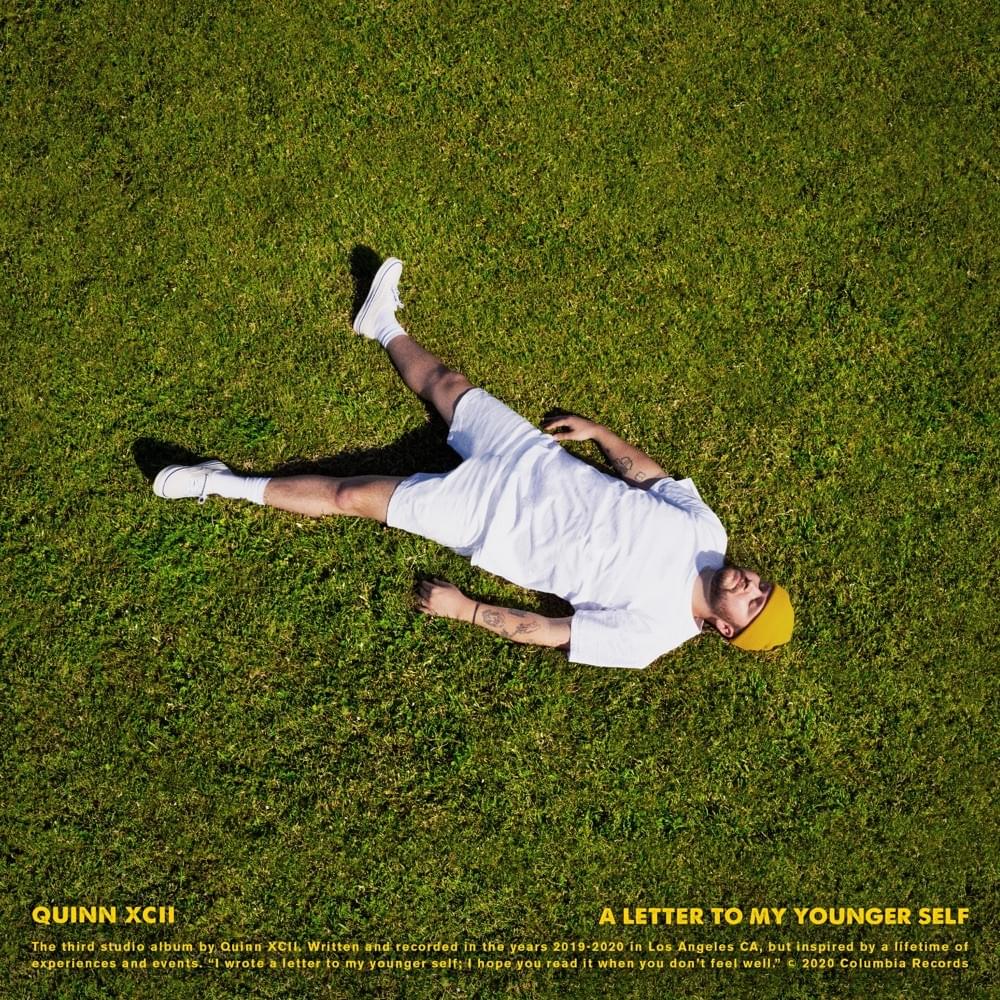 "What a great album, 10/10," a voice, presumably one of Quinn XCII's friends, proclaims as his latest album fades out. Not quite, but it's pretty good. The Detroit pop singer-songwriter's third studio album sees him continuing to blur genre lines with a generally upbeat and soulful vocal delivery, firing off a number of catchy tunes with an everyman charm that makes up for the lack of anything too adventurous. Titled A Letter to My Younger Self, quite a few of these tracks find XCII reflecting on his college experiences and various past relationships, longing to correct his mistakes and touching on a couple of painfully relatable narratives that cut deeper than his usual breezy dance tracks. While there's not much here that really stands out, this is a strong collection of songs that fits perfectly into the current musical conversation.
For the most part, Quinn XCII is actually a much better songwriter than he is a musician, which is rather strange for someone who makes this kind of flashy, style-over-substance jubilant pop music. It certainly introduces him to the listener as a very tangibly human narrator in a way that most pop stars don't. The opening track "Am I High Rn" sees him walking that tightrope, offering some poetic lines about grief and anxiety over a regal-sounding choral instrumental before chalking it up to the party atmosphere as the pounding drums kick in and the king of frat-rap, blackbear, drops in with a rap verse. It's a great introduction to the shifting world of the album. Quinn XCII consistently provides these above-average tunes to listen to casually, but a deeper look at the lyrics usually reveals a lot more. The next track "Stacy" is the album's strongest, as XCII pulls from some classic narratives to offer what appears to be a fictionalized version of a whirlwind college relationship of his – it's tough to tell, as he pulls from the most tried-and-true of college movie tropes, but this Stacy character does show up later. The track builds up with the most hopeful of synth arpeggios as the narrator begins to fall for this girl. She seemingly shows it in return with a series of pet names to call her, before the music cuts out and XCII bluntly delivers the line "but just don't call me yours." Although a carefree and upbeat dance drop follows, XCII's detailed storytelling makes it a surprisingly affecting gut punch when things don't go as expected.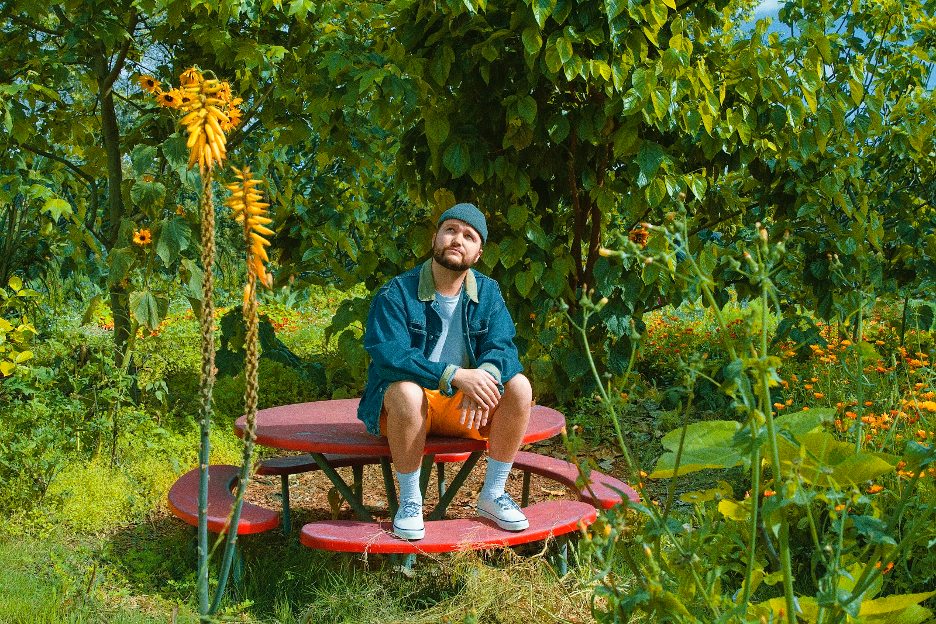 Most of the tracks that really stick here are actually the ones with sadder, more introspective subject material, including a killer trio in the album's middle section. The track "Notice Me" is ultimately an anthem for the ambiverts of the world, XCII adopting some rawer acoustic instrumentation as he ponders the paradox between being too scared to be social but needing connection all the same. The instrumentation fills out as he gets slightly more hopeful for an easier time in the future, fading back out as he continues to repeat the song's title – it's a great exercise in catering the instrumental to really paint the lyrics. The title track, although derailed a little from its subject matter by an insecure verse from Logic where he is once again hung up on his one commercial hit and the negative criticism of his work, sees XCII giving advice to his less confident past self with some genuinely inspiring and motivational messages – the song is wholesome and happy enough that it genuinely earns the jingling Christmas bells that appear on the chorus. "Mad at Me" is another relationship track that gets the tears flowing – after all, it was apparently inspired by Pixar's Up. The narrator walks through quite a few vividly detailed romantic memories before a revelation to the listener that the relationship is over, as he asks his partner if they would be upset if they moved on, even if it's nothing more than a cure for loneliness. While XCII has stated the song is about a deceased partner, it works just as well picturing someone who's far from over a breakup.
It's almost prophetically telling that one of the features Quinn XCII decides to recruit here is Logic, who is so much of a rap fan that while many of his songs are technically good, his dedication to the craft sees him replicating others' ideas and coming off as a shallow imitation. At times, Quinn XCII feels the same way with regards to his blending of so many aspects of popular music at the moment. I should be over the moon for a track as fun as "Sleep While I Drive," which sees XCII adapt what is almost a rap flow in the verses before breaking into a sweetly melodic chorus, but there are so many aspects of it that feel eerily like I've heard them done exactly the same way somewhere, or multiple somewheres, before. The emotional piano ballad "Second Time Around" is another experiment here that doesn't really connect due to XCII trying to do everything at once. His lyrics are powerful enough that they easily could have stood alone with a simpler approach, but combining it with some more rapid-fire lyrics and a pretty standard pop melody take away from the power a little bit – it feels like another party song with a misplaced background and strangely somber lyrics. "More Than Friends" is another weird one that takes a while to click, XCII's speedier flows throwing off the rhythms before finally coming together for another emotionally charged pop track.
XCII has said that his inspirations for making music mainly came from his hometown's Motown scene, and his R&B influences are most felt on the standout track "Coffee." A track built over little more than a punchy bassline, shuffling percussion and some uplifting and funky piano chords, XCII triumphantly bursts into the room with coffee for two before realizing he is the only one there to drink it. Featured artist Marc E. Bassy adds a little more hip-hop energy to the track, but the chorus that kicks off the song without a second of warning is one of the catchiest melodies I've heard all year. On an album full of reminiscing on the past, no track goes further back than "Two 10s," which breaks the relatability meter. XCII builds an entire old-school pop track flashing back to being a teenager pleading his parents for $20 to head out and party, a concept that's funny enough that it really works amidst all this sadness. The album closes out with "Everything I Need," which sees XCII finally get out of the past and appreciate what he has right now for a nice conclusion to the narrative of the album.
A Letter To My Younger Self is an above-average pop album by an artist with a good understanding of where his strengths lie as he progresses a little further in his career. If you're looking for fun tracks with a little more meaning than usual underneath, almost every song here will give you exactly that.
Favourite Tracks: Stacy, Mad At Me, Coffee, Notice Me, Two 10s
Least Favourite Track: More Than Friends
Score: 7/10