After label disputes with Kanye West and his GOOD Music crew that led to the release of an 8-track album in line with his series of brief "Wyoming Sessions" projects, Teyana Taylor has returned with nearly 80 minutes of music. Titled simply The Album, as it is meant to reflect her original vision, Taylor recruits quite a few big-name features and dives into some pretty personal content. While Taylor does manage to show off her otherworldly vocal talent over the course of the album, a project of this length is bound to have quite a bit of filler tracks that follow the more mundane R&B trends of today. Especially with losing a creative force like West behind the boards, Taylor holds my attention throughout with her vocal acrobatics but ultimately delivers a rather forgettable project outside of its most emotional content.
Divided up into five sections, the opening set of tracks immediately stands out as one of the album's strongest due to some great features and Taylor's devoted chronicling of her ideal family life. Opening with an extended recording of Iman Shumpert, her NBA player husband, calling 911 as Taylor gave birth on her bathroom floor, the following two tracks offer legitimate features from Shumpert and Taylor's daughter Junie. On what just might be a subtle shot towards a certain Chicago rapper, Taylor's 4-year-old daughter's singing voice introduces the album over a sample of Alicia Keys' Kanye-produced "You Don't Know My Name" beat before Rick Ross and Taylor herself both flow smoothly over the laid-back instrumental for a more traditional, vocals-focused R&B approach. On "Wake Up Love," Shumpert genuinely outperforms most of the features here on his rap verse as the couple pay tribute to their lasting relationship, Taylor reaching down to some impressive lower notes. The excellent features continue with an appearance from living legend Erykah Badu on "Lowkey," a track clearly inspired by her style, and a surprisingly impressive singing performance from Quavo of all people on the emotional "Let's Build," which has the structure of a classic 90s R&B duet with a Murda Beatz trap instrumental on top.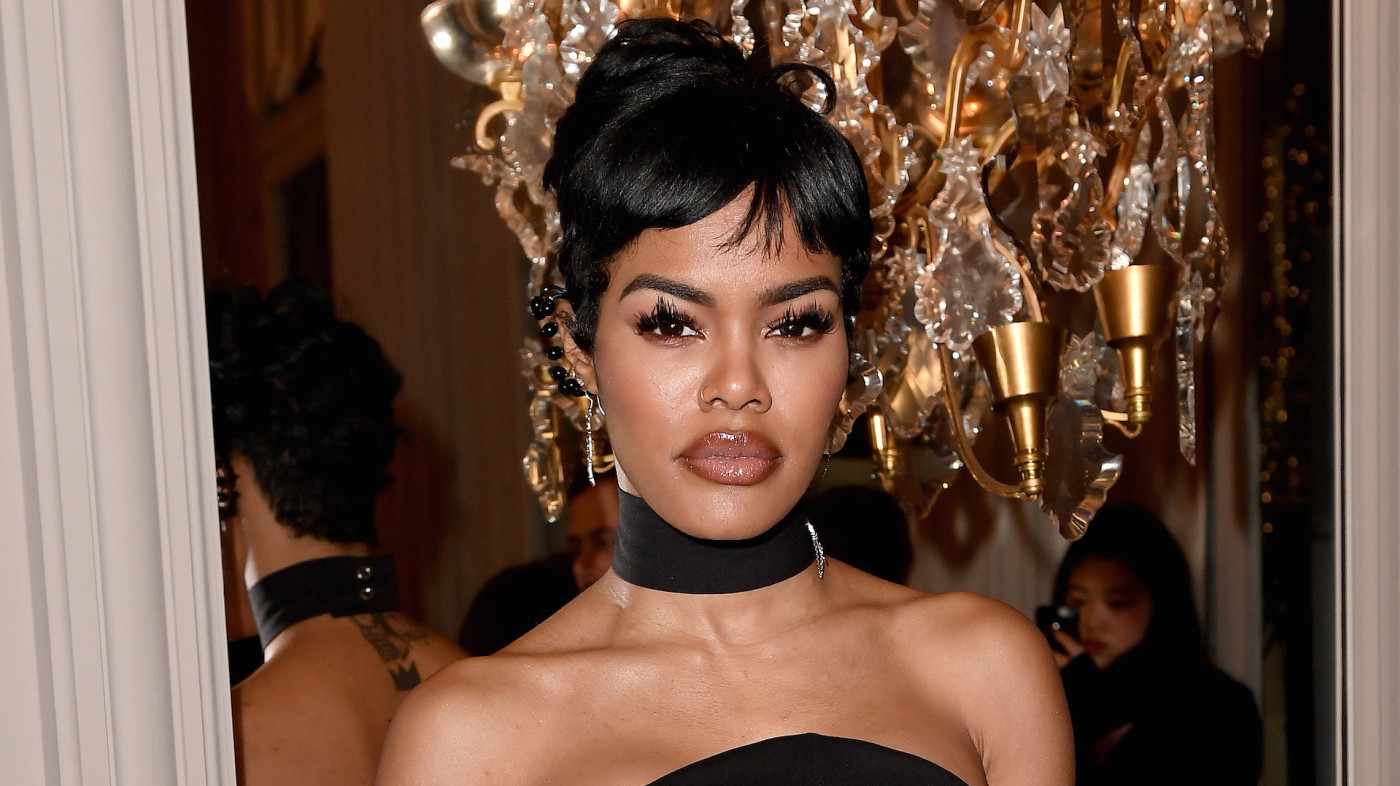 The album's second section opens with the track "1-800-One-Night," the first track where some of the worse instincts Taylor has across this lengthy project take over. Seemingly based around a concept that was never really fleshed out as much as it could have been, Taylor lays down a hook acting as the jingle for a scandalous phone service before the rest of the track feels seriously empty and underwritten in support – this one would have worked better as a 30-second transitional interlude. It's far from the first time that these tracks feel more like fragments of ideas that should have been cut than a real look into who Taylor is as an artist acting under newfound creative freedom. Even on her last project K.T.S.E, Taylor often reverts to shock value with overtly sexual lyrics and over-indulgent crooning and runs that obliterate song structure and progression, both of which appear alongside a baffling vocal effect on a track like "69." Regardless of how excellent her vocals always sound, it's always so much nicer to hear it applied to an equally beautiful and memorable melody like on the track "Morning," where she links up with Kehlani for an angelic and deftly harmonized old-school slow jam. The section is rounded out by "Boomin," which rather awkwardly places Future on a Timbaland beat despite Taylor smoothly sinking into the timeless vibe, and "Killa," a team-up with Nigerian upstart DaVido that doesn't see her adapt to the Afrobeat style quite as well.
In typical overlong album fashion, the third section kicks off with a short track, "Bad," a reggae-influenced song that sounded highly promising before being cut off prematurely. Before some of the more interesting ideas return in the album's final section of 5 tracks, getting through the middle sections ends up being a bit of a chore. Taylor's vocals, once again, are always flawless as can be, but the structure and content of these songs are either safe and nondescript or a rehash of something that was done better in the earlier goings that goes on for too long. The track "Wrong B*tch" is highly repetitive over an instrumental nearly devoid of percussion, whereas tracks like "Bare Wit Me" and "Still" immediately sink into the background with more atmospheric and modern alt-R&B tendencies and a lack of anything that stands out in the hook department. The highlight of the 3rd and 4th sections is "Lose Each Other," a shimmering organ-backed dramatic ballad that puts the spotlight on Taylor's fine-tuned instrument as she pleads for a relationship to continue.
After a couple more tracks in the final section including some chopped-up soul vocals on the danceable and thankfully more upbeat "Friends" and a nice feature from Diddy's son King Combs on the track "How You Want It?" the album actually concludes with two leftover tracks from the Wyoming sessions featuring Kanye West as a primary production credit – the instantly anthemic and heartwarming marching-band tribute to her family "We Got Love," now featuring an inspiring spoken-word outro from Lauryn Hill herself, and the track "Made It," a jazzy and soulful track that Taylor has since repurposed into a graduation anthem in a year that really needed one. Although these are clearly older tracks that don't fit as well with the overall sound, they are still some of the stronger tracks here, and "We Got Love" is an all-star status album closer.
While there are a standard-sized album's worth of great tracks here, it would appear that Taylor simply overcompensated after being upset at being held back with how much material she could place on an album. An undeniably spectacular talent as she proves time and time again here, Taylor fell into just about every trap of a bloated album but is sure to rebound once again.
Favourite Tracks: Morning, Come Back To Me, Lose Each Other, We Got Love
Least Favourite Track: 69
Score: 6/10