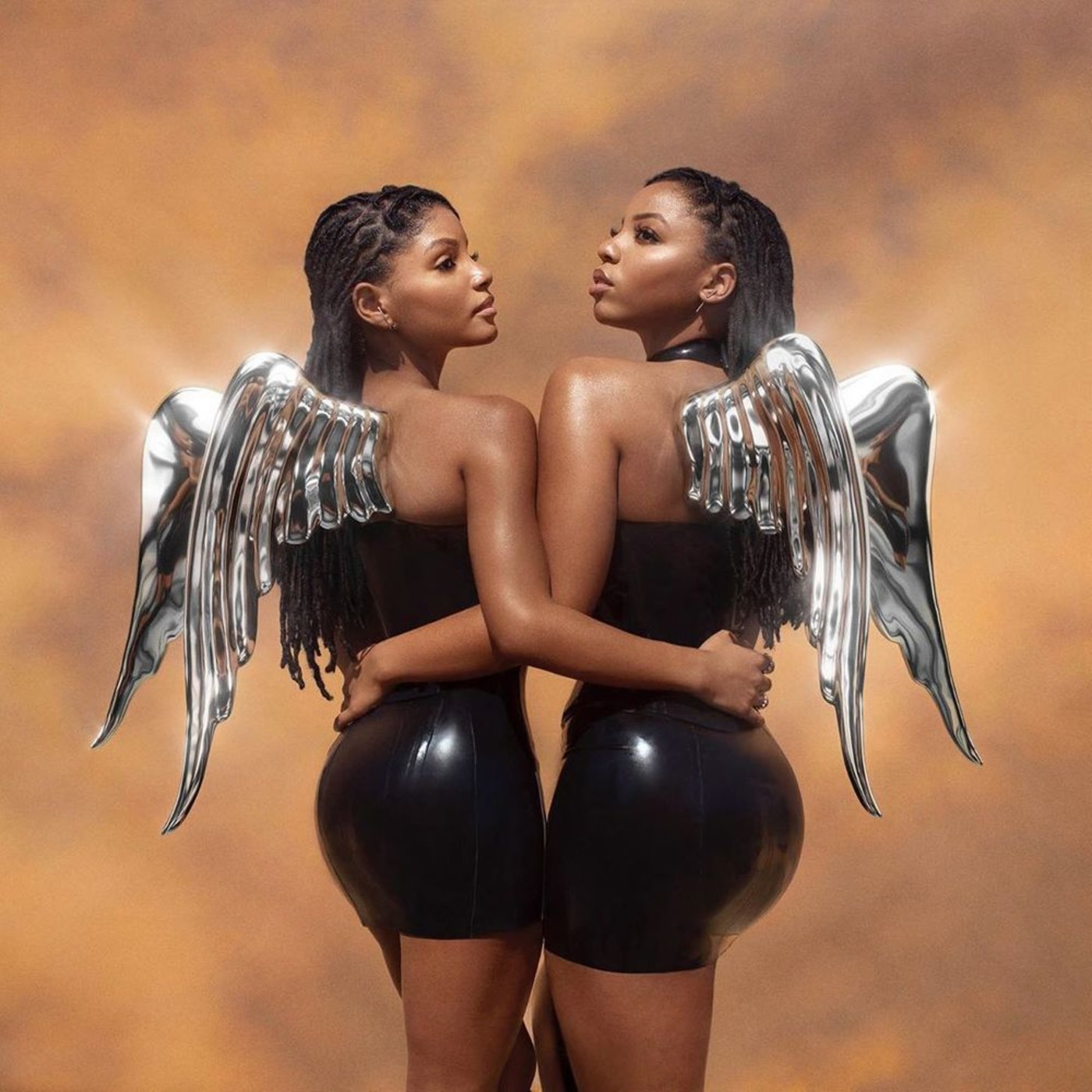 Sisterly duo Chloe x Halle have been steadily developing into a powerful force in the world of R&B ever since they were discovered online as teens by Queen Bey herself. On their sophomore studio effort, the majority of which is impressively written, produced and engineered by the sisters themselves, their maturity and artistry as they discover their places in the evolving musical landscape take a huge step forward. Featuring some impressive vocal work and harmonies that you could only expect from a couple of sisters who idolize Beyoncé, most of Ungodly Hour coasts on uptempo and confident bouncy R&B numbers that see them step into the roles of a couple of highly promising mini-versions of their mentor – all of the power and royal charisma included. Although taking it a step further with cohesive sound of the album sometimes results in these tracks not being as instantly memorable as they could have been, this is the sound of a couple of future superstars blossoming before our eyes.
After a brief intro, the drop into the Sounwave-produced opener "Forgive Me" immediately signals that the sisters are done with the innocent pop-soul of their past and embracing their power. Over a glistening, expensive-sounding synth line and tasteful trap hi-hats, the sisters immediately set out to confidently eviscerate a no-good man through song, supporting each other with their harmonies. The combination of Chloe's smoother alto, great for laying out the story, and the younger Halle's sharper vocals, simultaneously innocent and cutting when they need to be, works incredibly well on this track. Halle slides into the chorus with a dismissive falsetto, projecting so much confidence in her aloofness that is somehow just as acerbic as she talks about moving on the better things. While the sisters do contribute quite a few excellent instrumentals to the project, seeing them link up with some of the most gifted producers in the industry results in all of the greatest tracks here. The legendary Scott Storch (as well as Ariana Grande's go-to songwriter Victoria Monet) appear on the standout "Do It," while Chloe x Halle link up with another sibling duo in deep-house masterminds Disclosure on the title track. "Do It" essentially stands as a tribute to a night out of drama-free good vibes and a "homies-only kinda mood" set to an endlessly fun and bouncy beat and lighthearted and breathy harmonies that could have easily fit right in on an album like B'Day. Not to mention that just about every lyric on this thing could be turned into an Instagram caption. "Ungodly Hour" expertly blends the sisters' soulful vocal style with more of a driving electronic beat from Disclosure as they interject rapid-fire descending vocal ad-libs in a chorus that culminates in a strangely eerie yet impossibly catchy melody that fits well with the album's title. The ghostly aspect returns for a hauntingly lo-fi bridge before Disclosure simplify the beat and close the track strong as the chorus becomes an anthem.
The sisters take a hilariously self-aware route to the inevitability of a discourse on their increase in maturity on tracks like "Tipsy," where they use their perception as the sweet young girls under Beyoncé's wing to write a song that goes ridiculously far in the opposite direction. With an angelic and singsong vocal delivery and a tongue-in-cheek slight country edge, the girls act as if they have nothing to do with the oh-so-coincidentally "missing" men that wronged them, as they issue murderous threats to anyone that dares cross them next – and their families. It's a nice diversion in the tracklist that shows the girls still know how to have fun. For all of their playful stepping into more adult roles, it's genuinely a great development for them as it certainly fits with the style of music they're best at. The track "Busy Boy" sees the sisters getting much more understandably explicit in their anger as they compare notes with their friends and expose a guy simultaneously trying to get with all of them. The valuing of the sisters' self-worth is a common theme here, and seeing them come together and decide they don't need any of this with a self-assured and soulful swagger is a great moment – especially the technically stunning scats at the end. The supportive sisterhood takes a much more heartwarming turn on the track "Lonely," as they reassure each other that even in their dark times, they're only a phone call away. Appropriately, some of the most impressive harmonies on the project show up here as their familial bond is reaffirmed.
The album closes out strong as well, especially with the track "Don't Make It Harder on Me" which taps into a very old-school R&B sound with a great funk bassline and Michael Jackson-esque syncopated guitar rhythms, the sisters playing into the melodramatics a bit and offering some of their most impassioned and melismatic performances on the chorus as they find themselves torn between two lovers. The track even closes out with an orchestral bridge. It pairs up with the track "Wonder What She Thinks of Me," one of the most genuinely slow and emotional tracks here that places the girls on the other side, fully aware that the other girl in the happy relationship must be conscious of the narrator's intrusions. The track "ROYL" closes it out with one of the more reckless and fun-loving tracks here, featuring a distorted hip-hop beat and some half-rapped lyrics as Chloe x Halle offer a final assertion of their carefree and confident nature.
Chloe x Halle prove time and time again on this project that they have the talent to sell a more traditional style of R&B and soul with a strong focus on vocals, although they do slip into a couple trendier moments of alt-R&B at times on this project that don't come across quite as strong. The track "Baby Girl," fantastic message of empowerment aside, feels more like the girls playing around in the studio and improvising over the impressively smooth beat they just put together. The moments of emptiness and repetition in the songwriting as the sisters aim for a calming, smoother angle could have used more flavour to match the highly rhythmic, swelling instrumental behind it. Chloe x Halle work best when they're as in-your-face as can be. The single "Catch Up," as well, aims for the more hip-hop influenced hitmaking route and recruits Swae Lee for a track that feels a bit like the girls are placing themselves in a formulaic box that their chaotic energy needs to break free from, a couple vocal flourishes breaking out of the mold as it progresses.
Deftly avoiding the sophomore jinx, Chloe x Halle clearly took their time with this one and really worked through the artistic direction they wanted to take as they transition out of the child star phase and begin a new and exciting moment in their career. As they continue to learn and develop, things should only get better from here – the raw talent is certainly there.
Favourite Tracks: Ungodly Hour, Do It, Forgive Me, Don't Make It Harder On Me, Lonely
Least Favourite Track: Baby Girl
Score: 8/10