There was once a time when it seemed like Lil Yachty was one of the most exciting and disruptive up-and-coming forces in hip-hop music, his endearingly haphazard approach destined to become a highly influential movement. Passed over by a couple of his contemporaries and other subgenres rising to the top, Yachty has seemed a little lost in terms of his artistic direction ever since – but he usually brings his better material to his Lil Boat albums. Now on the third of the series, Lil Boat 3 is far from the lowest lows of his last album Nuthin' 2 Prove and contains quite a few tracks where he brings back the personality and charm that is clearly his strongest suit, but on a 19-track Lil Yachty project in 2020, things are destined to go wrong somewhere along the way. There's a lot of filler and at times Yachty's blatant lack of musicality can completely upend tracks that initially seemed promising, but the man still has quite a few strong industry connections and more than half of this project is carried to an enjoyable territory by its features and production work.
The opening track "Top Down" is one of the biggest callbacks to his older style, with some colourful synths and Yachty's delightfully giddy cadence as he unleashes some hilariously carefree melodic ad-libs. Truly, one of the biggest draws to Yachty originally was just how much fun he sounded like he was having even if the resulting music didn't turn out picture-perfect. Even with a more standard vocal delivery on a track like "Demon Time," you can still hear that spirit in his voice as he plays off the energy of childhood friend Draft Day and delivers one of his better verses on the project full of off-the-wall quotables. When we get to tracks like "Wock In Stock," as Yachty tones down the gleeful energy for what is essentially a straightforward flex track minus the lyrical reference to Magic School Bus that only could have come from him, his inability to stay on beat is exposed a little more when he's clearly trying harder to make something that sounds like everyone else. His lower-pitched self-serious voice on single "Split/Whole Time" is even more exhausting to get through on the longer track. Yachty was always a true original, and trying to play catch-up as his sales numbers dwindle likely only hurts him more in the long run. Luckily, there's still a great degree of eccentricity on this project, although some of that is a result of the guests that he invites onto some of these tracks.
On the track "T.D," Yachty invites three of hip-hop's most experimental galaxy-brain personalities to essentially play around on a brilliantly flipped sample of an iconic Fast & Furious theme – though unfortunately, he gets destroyed repeatedly on his own song. It ultimately doesn't matter all that much as A$AP Rocky, Tyler the Creator and Tierra Whack all deliver some of their greatest verses in recent memory, each one taking the beat that suddenly speeds up halfway through their verse as a different kind of challenge and entertainingly switching their flows up – I'll have to give the best verse to Tierra. Future appears on the track "Pardon Me," and it's destined to be one of those divisive verses where he spends most of the time doing something completely out-there. This time, he ends most of his lines with a whistle that just helps capture that fun-loving spirit that Yachty's music should be all about. Yet another sonic shapeshifter in Young Thug appears later on in the tracklisting on the standout "Till The Morning," which coasts on one of the quicker tempos here and a syncopated and tropical synth progression as the two put on a charm offensive. Really the only big-name feature that doesn't knock it out of the park is Drake's lacklustre appearance on the track "Oprah's Bank Account," which also features DaBaby once again doing the only (admittedly great) feature verse he knows. The song should have been massive, but sinks in with the forgettable tracks in the album's middle due to the hook and almost everything else about it sounding so low-effort.
At times Yachty feels like the most accidentally successful rapper in the game, as if he just improvises and coasts off of his endless charisma – especially when there are certain tracks here that can start off so well and then fall off a cliff halfway through as Yachty sounds like he essentially gave up on making it all the way to the end with engaging material. The track "Black Jesus" comes with a great instrumental as Yachty opens it up with a bouncy and energetic triplet flow, then he loses the beat at one critical moment and never finds it again. From there the album's middle seriously sags leading up to the big Drake feature with the whiny melody of the hook on the track "From Down Bad" and the back-to-back half-baked concepts "Love Jones," which sees Yachty sounding sleepier than ever on a repetitive melody which lasts the whole track, and "Can't Go," neither of which even reach 2 minutes in length.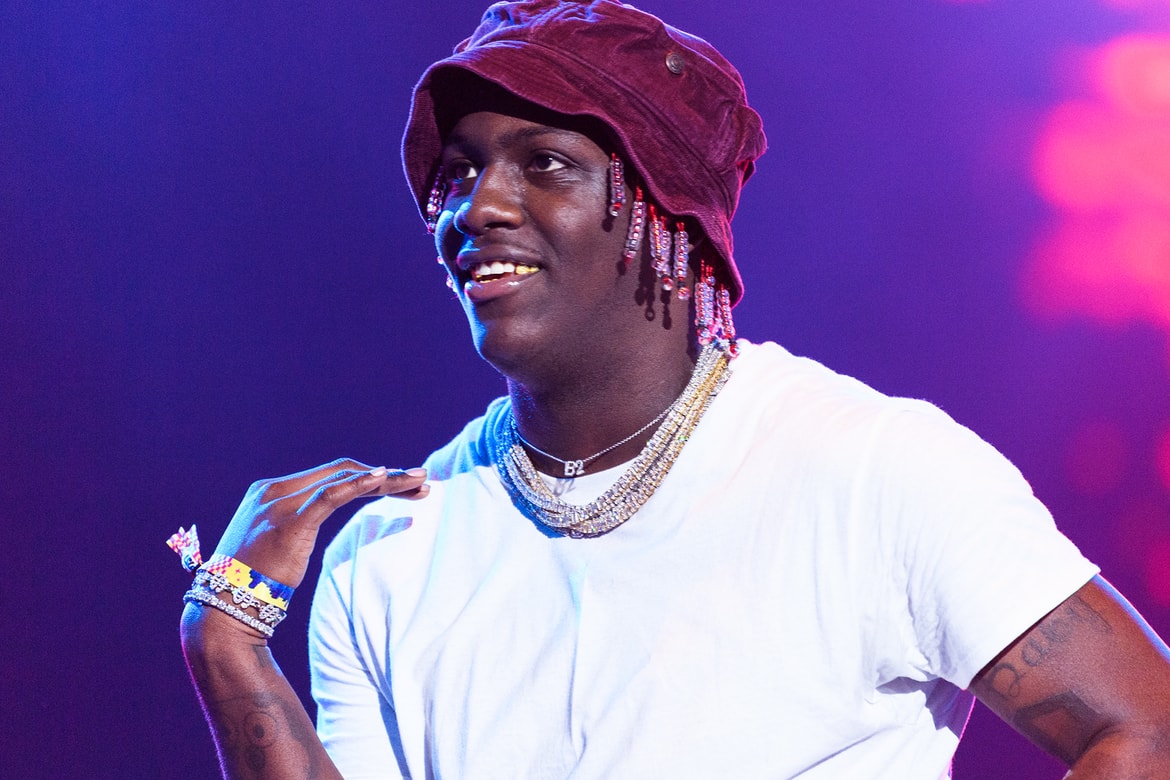 The final run of tracks contains some of the better ideas here, as Yachty strives to reach the energy of some of the zanier instrumentals reserved for the late tracklisting – a couple of which he impressively produced himself. Of course, there's also a beat from the always incredible Pi'erre Bourne on the track "Range Rover Sports Truck" that comes off pretty well as long as you're willing to submit to a bit of Yachty ridiculousness. Trading bars back and forth with Lil Keed, everything culminates in a hard-hitting chorus where he excitably repeats the title and then mispronounces Bentayga in a vaguely southern accent over a crisp trap beat. Yachty's not always on his A-game for the entire final run, but some of the instrumentals definitely iron out his flaws, like on the track "Lemon Head," featuring a pretty novel twangy sound with its synth tone that Yachty evidently saw fit as weird enough to attempt a baby-voiced verse that fits in surprisingly well, as well as the track "Up There Music" which combines what sounds like some kind of medieval piano with futuristic and bubbly bleeps and bloops. "Westside" is Yachty firing on all cylinders, a menacing trumpet and twinkling synths highlighting one of his most involved performances and a mic drop of a OneDirection pun – which is hilariously the only bar he has seen fit to annotate on Genius, while "Whew' Chile" is another winningly childlike and singsongy track with a melody that sticks as Yachty compares the beat to Nintendo 64 music.
Yachty is never perfect, but that's half of what makes him so fun all the time. Most of the worst tracks here are when Yachty attempts to make more standard trap bangers, but the flaws that contribute to his success when he tries out a looser approach just hold him back when trying to be normal. There's a lot about the direction of the rap game at the moment that has left Yachty behind, but he still has some great material left in him if he taps into that lovable personality.
Favourite Tracks: T.D, Till The Morning, Westside, Lemon Head
Least Favourite Track: Love Jones
Score: 5/10