After taking a couple diversions from her status as a world-dominating pop star that included a stripped-back country-pop project, a couple albums of duets with a legendary jazz singer, and becoming an Oscar-nominated actress, Lady Gaga's first album in four years is her much-anticipated return to the kind of extravagant and electronic dance-pop that characterized her early career. Loosely based around a story of warring tribes on the fictional planet Chromatica, Gaga herself taking up the mantle of the leader of the "kindness punks," Chromatica is 43 minutes of nonstop pounding synth-pop beats, the theatrical vocal moments she is known for, and a couple well-placed high-profile guest appearances. Tackling quite a few of her personal issues and their effects on her mental health in the lyrical content, the tonal contrast with the upbeat and positive instrumentals is a little awkward at times, and the album as a full listening experience does come across as rather one-note, more noticeably so due to using a dated sound. All the same, Gaga is an enigmatic force that can sell almost anything, and the power behind her words and quirkier bangers in the tracklisting make this one an overall enjoyable project.
Chromatica is divided into three sections, each introduced by a brief orchestral piece that comes accompanied by Gaga's online annotations of what is going on in the narrative of the album. The first section, Chromatica I, plays it the safest of the three, containing both of the radio singles and some of the more straightforward four-on-the-floor rhythms as Gaga returns to the Eurodance stylings that made her a star. It's the weakest section of the album, Gaga's booming, melodramatic vocals and the shimmering and abrasive dance-pop leaving me to wonder at times if these sonic palates lost their place in mainstream pop music in the early goings of last decade for a reason – but it's certainly engaging conceptually. The opening track, "Alice," sees her searching for Wonderland much like another famous Alice, as she enters the chaotic yet freeing world of Chromatica and submits to the music, asking the DJ to set her free in a key lyric. Over some firing laser-beam synths, stuttering vocal samples and pounding bass hits that essentially don't let up for the rest of the album, the track serves as a great intro, even if her cries of "oh-ma-ma-ma" feel like she's trying to capture lightning in a bottle once again. The tracks "Free Woman" and "Fun Tonight" at the tail end of the opening section don't fare quite as well, as it becomes increasingly difficult to adapt this sound to the forward progression of the musical landscape in 2020 and the tonal contrast of Gaga's darker lyrical content becomes all the more evident. "Free Woman" is a powerful and triumphant celebration of liberation that gestures at her past as a survivor of sexual assault, but it feels like one of the more haphazardly assembled melodies here and doesn't feel like it earns its huge dance drop with its emptier pre-chorus. "Fun Tonight" is a much stranger choice, tackling a gamut of personal issues from mental to physical health and her struggles with fame that see her still in that place of darkness lyrically over a peppy drum n' bass beat, making for a truly uncomfortable listening experience – the album really could have used even one slower-paced track.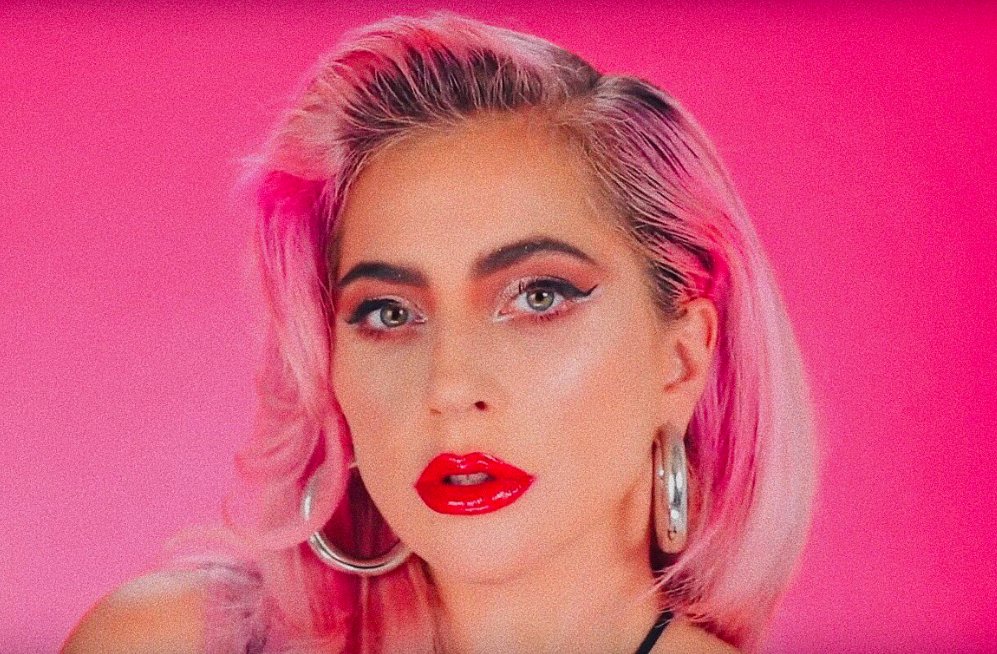 The juxtaposed lead singles "Stupid Love" and "Rain on Me," which features the virtuosic vocals of Ariana Grande and topped the charts earlier today, essentially feel like microcosmic exercises in what exactly went wrong and what went right with what Gaga was trying to accomplish here. "Stupid Love" is the only track here that has influence from pop mastermind Max Martin, who once thrived with this sound and since learned to adapt, but it seems as though he exhausted all of his ideas getting those countless #1 hits back then. The driving, metallic synths and chopped-up vocals replacing a chorus feel like something we danced to death years ago, and the grasp at a euphoric pop banger that never quite hits that level almost makes it feel like Gaga is doing a lifeless impression of herself. "Rain on Me," on the other hand, is the perfect way to bring elements of this sound into modern times, capturing a feeling of nostalgia and paying homage to a bygone era of popular music but creating something new at the same time with its more rhythmic, funkier aspects. As Gaga's powerful alto is enhanced by Grande's smoother delivery, the two powerfully embrace the necessity of the harder times pouring down on them with the most memorable chorus here, Gaga's deep-voiced statements of the song's title leading into the drop giving it the element of trademark Gaga weirdness that most of the early tracks are missing.
Chromatica II is where things really get interesting. With a spectacular transition from the interlude, the track "911" kicks off a glitchier, more experimental section of the album. With some robotic vocal processing and some futuristic harmonies that make her sound like a choir of AIs, Gaga takes a look at her reliance on medication to keep her going over some fizzy, electrifying ascending synth patterns, somehow communicating more genuine emotion here as she slightly throws away the ends of her lines and reveals the humanity underneath in the chorus. The track "Plastic Doll," featuring production work from none other than former dubstep king Skrillex, has similar themes of Gaga as picture-perfect manufacturing-line pop star, as she rejects that role over some of the most hard-hitting production work here as the percussion really pops out in the mix, breathy and muted calls of "ooh la la" backing her up before the tones soften for a dreamy and spine-tingling bridge where Gaga adopts the role of her onlookers. The track "Sour Candy" is a fantastic crossover with K-pop superstar girl group BLACKPINK, featuring a deep-house inspired backdrop and confident verses from the group's always unfazed members that introduce an eccentric half-rapped verse from Gaga. The tracks "Enigma" and "Replay" don't quite hit the same level of greatness, but they're still much more instrumentally dynamic than most of the tracks that surround them, "Enigma" kickstarted by some ascending piano chords and some impressive high notes in the chorus and "Replay" offers a delightfully sinister twist to a happier melody before tumbling into another dance drop that starts to feel a little generic by track 12.
The final section consists of only three tracks, ending the album on an undeniably energetic note but leaving me wanting a bit more of a sonic shift from the previous sections to close things out strong. The standout in the album's final section is "Sine from Above," which sees Gaga keep up with a legend in Elton John on the closest thing we get to a ballad here, the louder synths calming down for a more atmospheric track driven by the percussion until yet another copy-and-paste dance drop, but the sheer novelty of hearing these two legendary voices combine so unexpectedly well is a great moment. The final two tracks "1000 Doves" and "Babylon" coast on similar fist-pumping rhythms and danceable choruses, featuring some catchy elements but not feeling like novel or necessary ideas at the end of an album of tracks executing the same concepts in a more engaging way.
Chromatica is the kind of upbeat and jubilant pop music that's much appreciated right now – although, it would likely play much better in live settings and in the clubs than as an album experience. There are quite a few great ideas here that see Gaga bringing back her old persona with some new alterations, especially in the excellent second section, but these concepts that once sounded revolutionary don't always feel like they still belong in Gaga's bizarre world.
Favourite Tracks: Plastic Doll, 911, Rain On Me, Sour Candy
Least Favourite Track: Fun Tonight
Score: 6/10