Trust one of the most consistently forward-thinking artists in the industry to release an entire album from quarantine that reflects and encompasses the insanity of the historic times that we're currently living through. Only 8 months after she changed the pop music game with her self-titled previous album, Charli XCX has given us another collection of songs with every aspect – from the album artwork to the music videos to the recordings of the music itself – created in about a month and a half with only the tools available to her in her own home. Not only that, she collaborated with her own fans and took their suggestions for aspects of the overall packaging and vibe of the project and even included some lyrics that some lucky members of her squad of "Angels" wrote. Although a much glitchier and at times more aggressive-sounding album sonically as Charli lets us feel all of her pent-up stress and boredom, we also get to hear some heartwarming tales of Charli's rekindled romance to her often long-distance boyfriend of 7 years as they spend much more time together than they expected. As expected, it's far from perfect, but you have to be pretty incredible to make a product this good with such limited materials.
Essentially what we have here is an absolutely spectacular opening run of 5 tracks where Charli continues to push the boundaries of pop music to their limits and a back half of the album where we get more of an introspective look at her thoughts on the whole situation that sacrifices an understandable bit of her perfectionism and uncanny knack for writing flawless pop hooks. Production is handled as always by various members of the PC Music experimental pop collective, as well as the perennially mindblowing Dylan Brady of 100 gecs fame, so it shouldn't come as much of a surprise when the opening track "pink diamond" immediately catapults listeners into some of Charli's darkest sounds ever. With constantly switching up segments of synths that range from metallic creaks to grinding bass to firing laser shots as Charli issues dead-eyed speedy rap verses about wanting to break out of everything and go absolutely wild again, the track continues to layer on top of itself and build up until it sounds like a demon is trying to rip apart the world and gains some decidedly horrorcore energy. It's one of her most subversive and creative tracks of all time, and it really sets the tone early. The singles "forever" and "claws" still easily hold up as some of the strongest tracks here, Charli offering some giddy romantic lyrics dedicated to her quarantine partner. A synthpop orchestra with the odd abrasive whooshing noise to keep things in her style, "forever" uses a layered vocal effect to smooth out the edges of Charli's voice and allow her to come through in warm chords as she professes her everlasting love. The track tumbles into a chorus that builds up in intensity as she packs on the emotion and her voice begins to glitch out, knowing that eventually there'll come a time when Charli's career once again drives the two further apart. The Brady-produced "claws" is already one of my most-played tracks of the year and has all of the absurdly chaotic yet strangely wholesome, innocent energy of a 100 gecs track, a playful synth loop and clanging percussion backing a harmonized and lovestruck robotic chorus that seems designed to play within the deepest reaches of your cerebellum for the rest of time.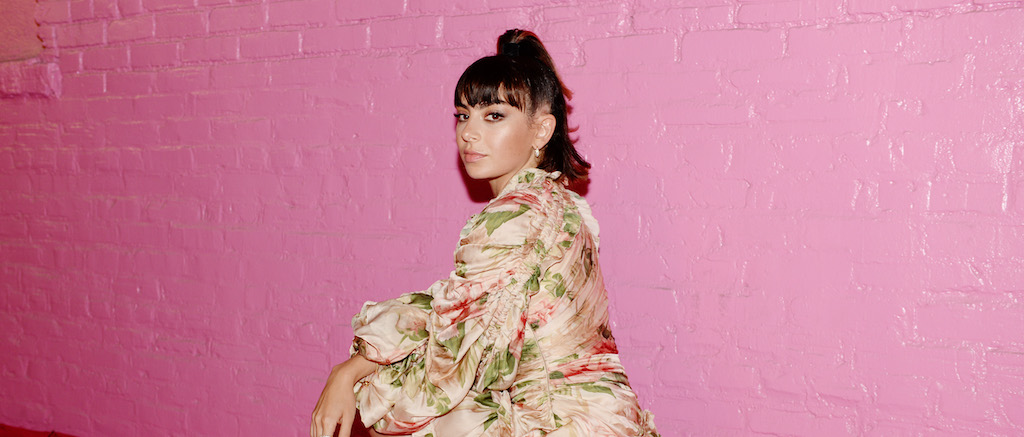 The track "7 years" contains some personal lyrics about how strange, yet fortunate, it was that it took something like a joint quarantine for Charli and her longtime partner to finally be fully honest and vulnerable with each other as she again reaffirms their bond. It's the first of two highly creative beat switches on the project that frame the entire song in a new light as a punchier synth line falls away to a dreamy and soft keyboard instrumental played behind the chorus that gives Charli's lyrics a newfound emotional depth. The other is found on the track "detonate," which is about as perfect as a pop song can get. It's hilarious that Charli has noted that this track used to be faster, because it already has a bit of an Alvin and the Chipmunks quality to it as a stuttering pitched vocal sample and some bubbly and starry-eyed synth tones kick it off before a reverberating bass line introduces the sadder tones of the chorus as Charli begins to get paranoid about her relationship. It's the kind of song that's structured like the happiest and most celebratory of pop melodies, but the little breaks in Charli's voice give it away. The track's tempo gradually speeds up as it rushes towards its ending, Charli's vocals getting chopped up as we are sucked into a chaotic spiral that comes complete with the ticking of a bomb as she prepares to self-destruct.
There are a couple moments here where it feels like these tracks could have been improved to the same level of quality if Charli could get out of her house and into a studio. Something like the track "enemy" has a great melody at its core and a fantastic instrumental vibe as some more standard percussion carries the track through a dreamier soundscape, but there's something about her traditionally sharper vocal tone that doesn't quite sit right with the softer-toned instrumental as it sounds now – what's really interesting about the track is that she includes a recording of a literal therapy session in the middle. "i finally understand" is the only real miss here, coasting on some sounds of UK electronic music that feel a little too trendy for the trailblazer and a chorus in Charli's lower range that isn't as dynamic as she's been in the past – all of Charli's songs usually feel like the listener is being whisked on some Willy Wonka-style voyage to who knows where, but this one feels grounded.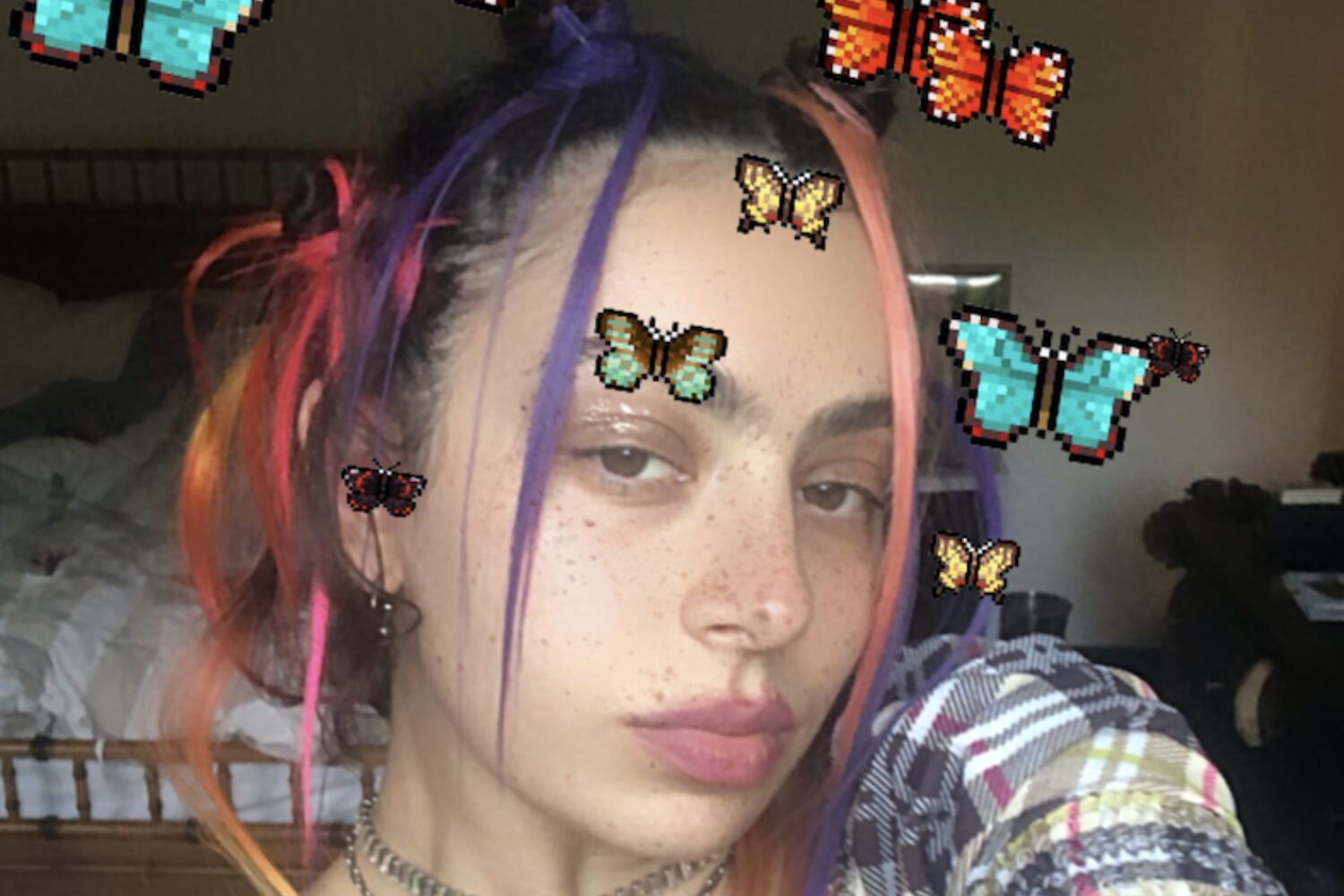 The final four tracks pick things back up with some more unique sounds, beginning with "c2.0," an appropriately disorienting and structureless flip of her previous squad anthem "Click" that sees her offer some new verses about missing her friends over a looped sample of her friend and collaborator Kim Petras' voice. The essence of the tracks themselves resembling the quarantine experience reflects as well onto the track "anthems," which is undeniably the losing-your-mind-a-little side, Charli breaking through a frantic and rave-ready series of buzzing synths to yell "I'M SO BORED" as she continues to breathlessly run through her desire for the basic human need to be sweating in a packed club. "party 4 u" sees Charli resurrecting a portion of a legendary unreleased track in the back half of a calming but highly rhythmic track that sees Charli throw a two-person quarantined party, while "visions" closes things out with a soaring and hopeful message making the best of the situation, the outro suddenly adopting influence from the pounding electronics of hardstyle and trance music, which we'll all eventually be dancing together to again sometime in the future.
There's a lot of this album that likely won't age well, but there likely aren't many artists better than Charli XCX to accurately represent the sense of the unknown and the complicated feelings associated with our current times. Hearing someone so plainly laying out similar feelings is a huge comfort, and her finger is still on the pulse of pop music's future. It's messier than most of her albums, but so is everything else.
Favourite Tracks: claws, detonate, pink diamond, forever, 7 years
Least Favourite Track: i finally understand
Score: 8/10