Now a prominent force in the world of contemporary R&B, Kehlani's sophomore studio effort continues to highlight quite a few aspects of her truly unfortunately drama-filled personal life that continuously makes its way onto headlines with her technically skilled and expressive vocal delivery. Taking a 3-year break after her outstanding debut SweetSexySavage, save for last year's brief mixtape While We Wait, this project is certainly captivating in the same way as all of her previous works while it's on, but ultimately ends up not being quite as unforgettable. It's very cohesive, and the slower vibe often works better for her more emotional material anyway, but don't go into this project expecting a chorus to jump out at you. Sinking back into the mix a little and keeping things more in line with the more subdued, darker trends of modern R&B, Kehlani prowls around these tracks and jumps out of the shadows to offer cutting lyrical barbs and spectacular vocal runs when you least expect it. It might not be her best work, but it captures her essence better than any other.
There's a lot of this album that really gives off some Jhene Aiko energy, with how much her voice draws you into this cohesive and fully-realized world that you might not remember many individual parts of after, and the opening track "Toxic" is certainly one of those tracks. Though apparently not about her recent tumultuous relationship with rapper YG, Kehlani has had quite a few high-profile romantic ups and downs and calling out lovers for being toxic and "problematic," though not absolving herself of her role in all of it at the same time, is a great intro to all the dramatics that follow. Featuring some backing vocals from the always stellar Ty Dolla $ign that inject some fuller harmonies into a track that's just stripped-back enough, I'm already ready to hear the rest of the story.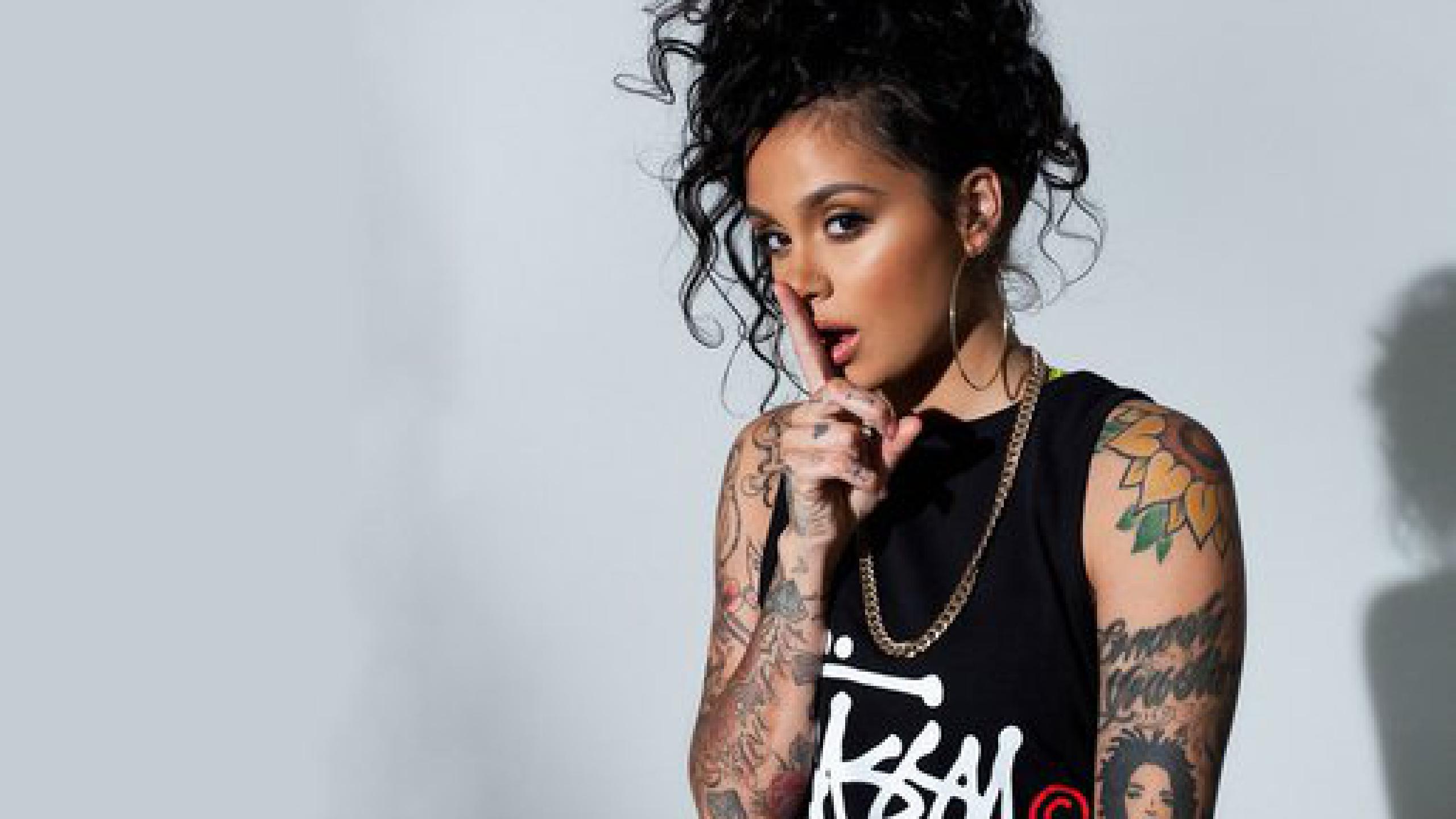 A track like "Water," as well, really shows off how effectively she and her producers are able to build an immersive sonic world that reflects what she's saying. As a fluid piano instrumental like cascading water droplets is enhanced by some softly clanging percussion that almost sounds like it came from an experimental producer like SOPHIE, Kehlani confidently strides through the track as she attributes her emotionally fraught relationships to her astrological makeup. Aiko herself actually appears on the album on the easy standout "Change Your Life," which ironically might remind me of Kehlani's summery older material more than anything else here with some retro percussion effects and a chorus that kicks off with four huge hits and some jazzy piano chords.
Some of the tracks given prominent placement in the early goings are actually some of the weaker ones here, before a skit from Megan Thee Stallion kicks off a pretty fantastic run to the end. The latest single "Can I" sees her approach the track a little more like a rapper, as she and featured artist Tory Lanez repeat a single vocal line over and over during the verses, which gets a little exhausting and has me wishing Kehlani showed off her vocals more, whereas "Bad News" slows the tempo all the way down to a languorous pace as the hi-hats continue to plod on, although both tracks still have some pretty fantastic vocal moments as Kehlani harmonizes with herself. The back half kicks off with the track "Everybody Business," which follows a skit featuring Kehlani's real-life friends making fun of her for making her private life so public on social media and addresses trying to stay above all the name-calling and accusations thrown at her. With a subtle flip of Pharrell's classic "Frontin'" over a waltz beat and some dreamy acoustic licks, the emotive side of Kehlani's vocals comes out for a soaring pre-chorus that expresses her disappointment but still projects her cool confidence.
The romantic turbulence only continues as the tracklist keeps going. "Hate the Club" is another great atmospheric storytelling track set to featured artist Masego's smoky saxophone that sees Kehlani showing up to the club in hopes of reconnecting with someone, but catching stage fright when she actually sees them, while the tracks "F&MU" and "Can You Blame Me" dive straight into the heart of the problems as Kehlani expresses her tendencies to prioritize having a connection, however chaotic, over the feeling of loneliness. The latter has one of the catchiest choruses on the whole project, Kehlani tapping into the sweetest part of her vocal tone as she believably expresses her dedication. Of all the unexpected collaborations, James Blake appears on the appropriately introspective track "Grieving" and plays the role of one of Kehlani's mutually destructive partners, their two undeniably unique voices meshing surprisingly well. Before a touching final track that sees Kehlani giving a spotlight to her recently deceased friend Lexii Alijai, who appeared on her breakout mixtape, the two-part track "Open (Passionate)" closes things out from Kehlani's perspective with a raw Spanish-sounding guitar and some of the fullest harmonies on the project as she simultaneously wonders if an open relationship might work better for her… and if she could mentally take it as a hopeless romantic at heart.
It Was Good Until It Wasn't finally sees Kehlani apply a fitting musical backdrop to the darker lyrics about her personal struggles that she's been using sporadically for most of her career, and while it doesn't always play to her absolute greatest strengths, it does create a cohesive and highly respectable body of work addressing a pretty tough time in her life. With her vocals still functioning at their best, this is another great project from the one they call Lani Tsunami.
Favourite Tracks: Everybody Business, Can You Blame Me, Change Your Life, Water, Toxic
Least Favourite Track: Can I
Score: 8/10