Former child star on ABC's Nashville and rising Canadian pop star Lennon Stella's debut album is a cohesive and compact showcase of Stella's emotive voice on some low-key and folksy pop tracks. Coming from her roots in country music, Stella takes more a singer-songwriter approach to most of these tracks, primarily focusing on delivering some powerful lyrics with her breathy and lilting alto tone that certainly stands out and carries most of the album, especially when these instincts are blended with more upbeat and pop-leaning techniques of today. Most of these tracks stand out well on their own, but listening to them all back-to-back, the album likely could have benefited from better sequencing. It ends up sounding rather one-note, Stella taking noticeably similar approaches to each of them in terms of her delivery and technique and the instrumentals rarely venturing out of their quieter tones and moody, creeping sound palates. It's a formula that she's clearly spent a lot of time perfecting, and there are some truly show-stopping moments scattered across the tracklisting, but I'd have loved to see someone this naturally talented branch out a bit more.
Lennon Stella actually already has quite a few world-class producers on her side, best of all being Frank Ocean's go-to in Malay Ho, who contributes to many of the best tracks here including the opener, "Much Too Much," which certainly owes quite a bit to his unique penchant for building complex, but not overwhelming, musical worlds behind softer-toned singers. Slowly building the track up with a vibrant synth line while Stella hangs in the back and nervously contemplates her feelings towards her relationship, the track explodes into one of the album's most upbeat segments in the chorus, still quiet but filled with much more energy as the synths playfully syncopate with the snares, Stella's voice remaining the same but the music articulating the explosive release of her true feelings and conclusions appropriately as the track continues to build up with some more fun quirks and new sounds from there. It's one of the only moments where the music really outshines the vocalist, and Stella is still delivering one of the most satisfying melodies here as well as she reaches down to some spine-tingling low notes. Luckily, most of the less engaging instrumentals here do their job fine when many of these tracks see Stella apply a decidedly Eilish-like style of layering on her vocals and filling up all the empty spaces with her soft blanket of a voice and some great harmonies on the main sections as well – it's a technique used well on the catchy but unsurprising single "Kissing Other People," Stella using that incredible break in her voice on the chorus to really make the melody stick as she supports herself with a bed of her own voice and some ringing guitar chords.
You don't really understand fully just how much of an emotionally affecting vocalist Stella can be until you get to the album's extremely vulnerable set of middle tracks, "Golf on TV" and "Older Than I Am," two of the quietest tracks here that really put the spotlight fully on Stella as she runs through some highly personal topics. "Golf On TV" has one of my favourite sets lyrics in a very long time as Stella hilariously chalks up her confusion at modern dating as people play emotional games and refuse to commit to one person to there being a lot of unique and confusing perspectives and interests in the world – after all, there are people out there who enjoy watching golf on TV. Backed up by little more than a steadily knocking beat and some ringing and slightly jazzy piano chords, Stella's earnest and believable approach to the message as she sings about her need for complete devotion really comes through. "Older Than I Am" is the real tearjerker, a stark piano ballad where Stella, a former child star, tearfully laments having grown up too fast and missed out on all the moments where she could be a little reckless, a string section and Malay's Frank Ocean-style muted guitar swelling up when she starts hitting the big notes and her voice faltering with emotion and coming through in a whisper at other moments.
There are a couple runs of tracks here that do have many great elements to them, but end up sounding a little too similar. We can tell just how great of a vocalist Stella is, and even when the tracks end up shifting into something else later, the way nearly every track begins with a quiet and contemplative section when I'm anticipating the next surprise of what else she can do with her powerful instrument makes even some pretty good tracks a little boring to get through. The tracks "Games" and "Pretty Boy" in the early goings feature some incredible vocal moments, but don't feel like they really build up to much of an exciting payoff instrumentally, especially the latter which is one of the least melodically adventurous and more underwritten tracks here. The Malay-produced "Fear Of Being Alone" is sandwiched between them, a much more dark and sinister-sounding track here that takes a more upbeat tempo and some eerie minor key chords that make Stella's whispery voice sound like she's harboring a dangerous secret, but even a fantastic track like this one starts similarly to the other two and on an initial listen made it blend in much more than it should have. By the time you get to tracks like "Bend Over Backwards" and "Jealous" later on in the tracklisting, the formula of starting quietly and steadily building up to a layered or otherwise vocally altered chorus becomes more evident without the elite-level songwriting on the earlier tracks to back it up – the pitch shifting upwards of her voice on the former's chorus is right out of the thankfully deceased EDM-influenced pop music trend of a couple years ago.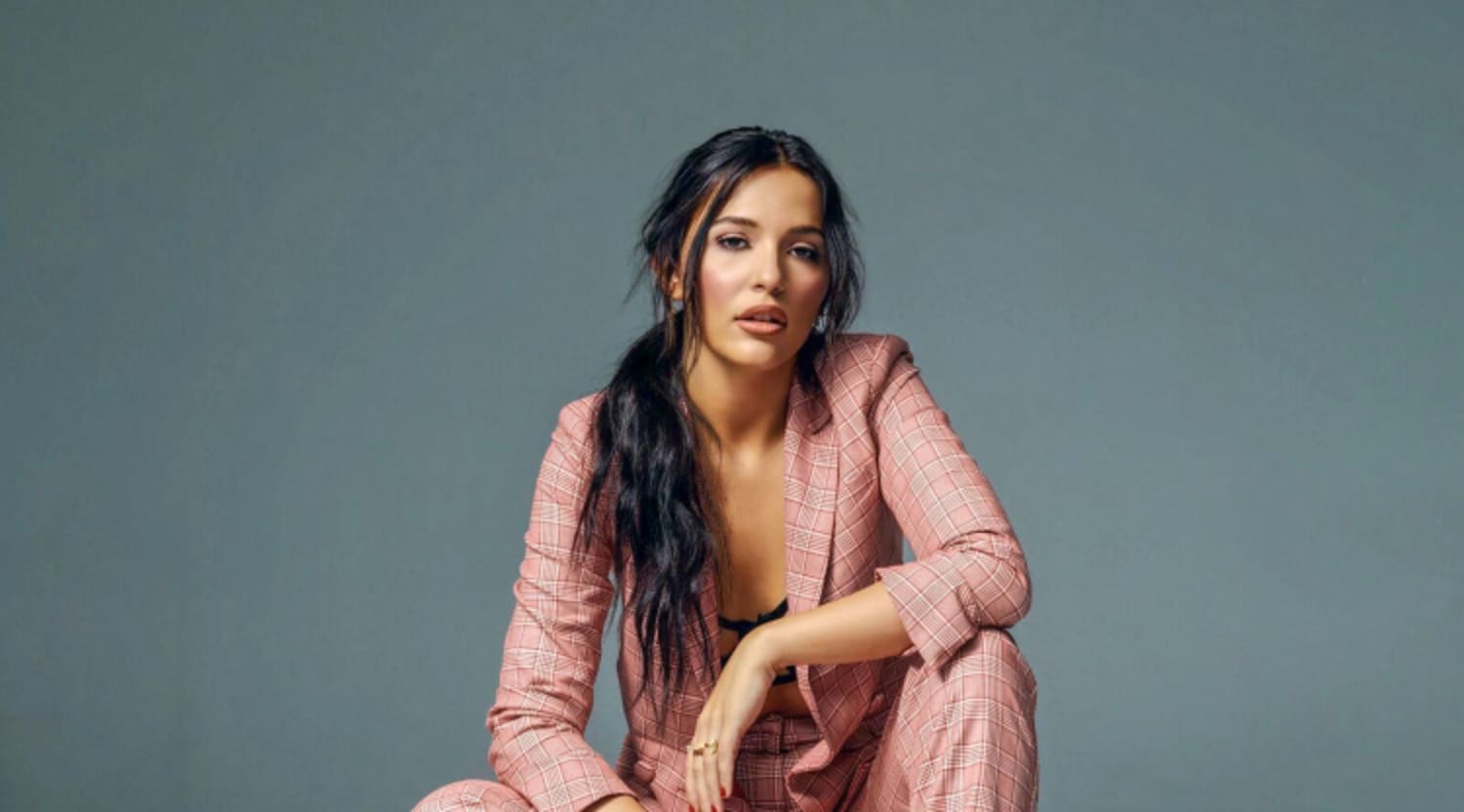 The final 3 tracks are some of the best here as Stella introduces a familial aspect and dedicates a couple of heartwarming tracks to her sister, Maisy Stella, who appeared alongside her on Nashville and as a guest on the two-part raw and acoustic track "Weakness (Huey Lewis)," which begins with a recording of the two bonding as children and takes a dive into their deep connection navigating the industry together and longing for the "honest" life of their childhood once again with some harmonies that only sisters could perfect – dare I say I even prefer Maisy's voice a little, very similar but a little fuller. The track "Save Us" adorably interpolates Donna Lewis' "I Love You Always Forever" as she vows to stay by her sister's side as she gets a little wordier and more rhythmic on a chorus bolstered by delightfully old-school clicking percussion sounds, while "Goodnight" closes things out with some more devastating lyrics as Stella begs for even a temporary goodbye rather than an all-out end to a relationship as she longingly stretches out her notes over a piano softly playing what could be a lullaby, juxtaposed with one of the most musically satisfying sections as she hits some jazzy notes over one of the fullest instrumental palates here in the pre-chorus.
Though not without its flaws, for a debut album, Three. Two. One. is an admirable and confident step into the industry for a young singer who has already been developing herself and her unique artistry for a long time. Already with quite a few inroads to some great resources and making music this good, as she continues to explore her sound with future releases it should only get better.
Favourite Tracks: Much Too Much, Golf On TV, Older Than I Am, Goodnight, Weakness (Huey Lewis)
Least Favourite Track: Pretty Boy
Score: 7/10