I was honestly completely thrown off guard by the fact that I hadn't formally reviewed a project from NBA Youngboy on this blog yet, considering the blazing speed with which he releases them, but it turns out that outside of a global pandemic that provides me no other option I tend to ignore his multiple carbon copies that somehow always do well. Coming a mere 66 days after dropping his last mixtape, 38 Baby 2 is actually, technically, Youngboy's sophomore studio album. You'd think, for someone who releases multiple projects every year, that reserving the "studio album" label for only a very small select few must mean that they put more effort than usual into making something that stands out. Not so, as a matter of fact. I'll certainly give Youngboy credit for having a bit more fire in his voice and ability to attack a beat than most of his played-out copy-and-paste contemporaries of the almighty trap music formula, but his refusal to recruit almost any features and the sheer fact that their success motivates me to check out an endless procession of his projects that never change or attempt to innovate in the slightest gives me lifetimes worth of NBA Youngboy fatigue. There are a couple decent beats that get my head nodding, as usual, but there's nothing here you haven't heard before.
The album kicks off with the track "Bout My Business," which features Youngboy getting outrapped by his own mother. The two join forces for a dedication to Youngboy's grandparents, a theme that continues into the album's second track and might have worked as a surprising couple of emotional moments from a rapper that rarely shows any if his Auto-Tuned singing voice wasn't so grating as to distract from what he's saying, minus a rather hilarious and unfortunate mispronunciation of a word that's already quickly becoming a joke online. For whatever reason, Youngboy sings a lot more on this project than usual, and like his new friend and frequent collaborator DaBaby, it's not something that he should ever do, stretching his vocal range for some off-key wails in an attempt to convey an emotional track. One of the most annoying things he does is when he attempts a vocal run of sorts on a track like "Shadows," he often breaks up his voice between each note and what comes out instead is an awkward series of grunts.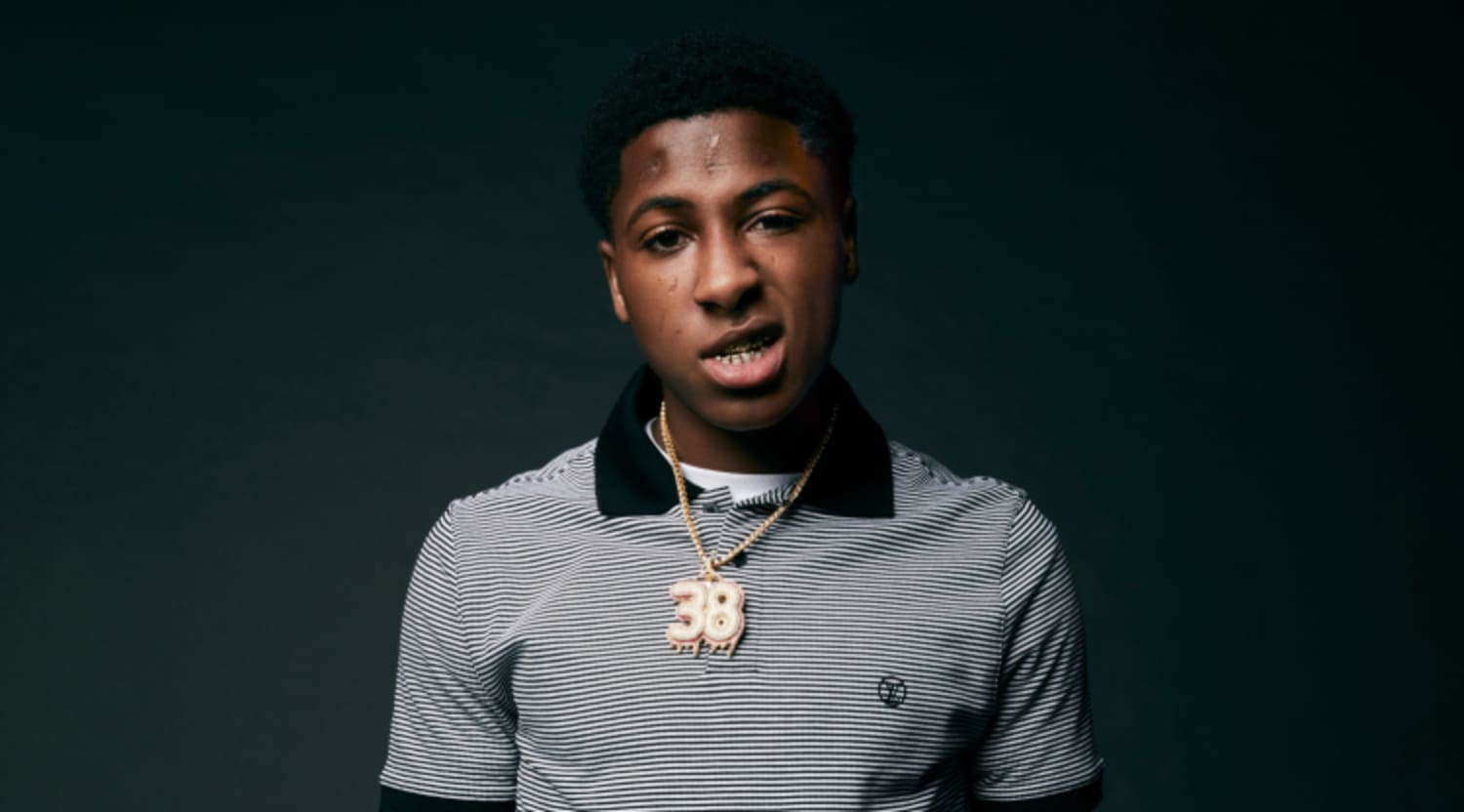 Youngboy's strength is his powerful and hard-hitting mic presence, and when it's combined with beats other than the most formulaic of trap fare on a couple occasions on this project we do get a couple of listenable tracks, but the opening run of six songs here is incredibly boring and I feel like most of the comments I could make on it I've made millions of times. Youngboy's nasal cadence often sounds like he's trying to imitate people doing this kind of music on a bigger scale and I could have easily mistaken him for Lil Uzi Vert a couple times, it's just some absolutely mind-numbing stuff that doesn't have enough to perk up my ears to even make any meaningful comments on.
The back-to-back tracks "I-10 Baby" and "Nawfside" are the first moments the album picks up a little bit. "I-10 Baby" features a chilling piano loop and one of the more rhythmic and engaging sequences of trap hi-hats here as Youngboy drops into his deeper rap voice and offers a straightforward but intimidating flow as he unleashes a series of boasts, although it's unfortunate that he drops a line about refusing to follow COVID-19 guidelines on one of the only decent tracks, while "Nawfside" features some of the technical skills that Youngboy never shows off with some speedier verses and a giddy hook that sounds like it's directly off an Uzi track. A couple more highlights later in the tracklisting are DaBaby's appearance on the track "Thug Of Spades," injecting some much-needed new energy and charisma into the endless parade of tracks, as well as "AI Nash," where he switches to a more stuttered, defiant flow resembling Lil Pump that really works out for him and drops a couple of his funniest lines.
Things only get more embarrassing in the middle of the album, the track "Fire Stars" riding over a pretty catchy and contemplative guitar loop that's once again tarnished by some of Youngboy's most excruciating singing techniques, but the real mind-boggling thing is the way the track ends and transitions into the next one. It's a small thing to nitpick, but it is truly the worst transition I have ever heard, the track lurching and abruptly cutting off a second after the loop starts once again without any fade-out or anything. The complete lack of care to allow something like this on a finalized studio release is very telling. The back-to-back tracks "Treat You Better" and "I Choose You" are just as confusing with essentially opposite lyrics. Youngboy is struggling with the knowledge that he has trust issues and telling potential romantic interests to get away from him on the former, and while the latter does share a couple similar themes, he instead opts to flex his wealth as a reason to win her over on the chorus. The final couple of tracks are just as forgettable as the ones at the beginning, without many defining characteristics.
I can't possibly comprehend how an album like this one can be projected for a #1 debut on the charts when we've had two albums just like it chart just as high since last October. NBA Youngboy is one of the greatest mysteries of the music industry. This post is going to serve as the full summation of my feelings on him on this page until he takes a while off and comes back with something worthwhile a la Gucci Mane, because I truly can't be bothered to touch whatever project comes out in the next couple months no matter how well it does. Begone, coronavirus, and deliver unto us some good albums.
Favourite Tracks: I-10 Baby, AI Nash
Least Favourite Track: Shadows
Score: 2/10