It's always interesting when one of these new up-and-coming rappers is quicker to name someone like Adele as one of the biggest influences on their sound than a fellow hip-hop star. "You can just hear her pain," Wave said. "It's real life." 20-year-old Rod Wave has been building momentum for a while now, dropping this album quickly after his debut and doing huge numbers with a style that essentially takes the deeply personal lyricism of the emo-rap explosion and mixes it with Drake-like melodic hooks and a more aggressive trap sound native to his home state of Florida. His versatility across Pray 4 Love certainly surprised me and I can easily see him blowing up even further. Wave has a great ear for a hook and drops quite a few memorable ones here, overriding quite a few of the album's flaws with a huge personality that can be dead serious or fun-loving and goofy when necessary – but he still needs to iron out some kinks regarding song structure and mixing to deliver a fully consistent project. Still, this is a strong offering from a bright new star.
The album opens with its title track, coasting over some rattling hi-hats and somber piano keys as Wave reflects on the lack of love in his life and its effect on his decision-making with a hard-hitting vocal that dips in and out of a smooth singing voice on its more emotional lines. It's one of the only times he drops straight bars without holding a note on the album, and a great way to introduce listeners to the concept and mentality behind many of the tracks that come after it with a confessional, storytelling kind of song. Luckily, Wave's voice is just as percussive when he's delivering his melodic flows, punctuating a huge drop on the next track "F**k the World," another catchy trap beat refreshingly driven by guitar riffs as Wave hilariously requests to be dropped off at the Moon, regardless of what might happen to him up there, because there's not much for him down here as it stands. The single "Thief In The Night" completes a strong opening run, Wave demonstrating that he's a surprisingly great singer. He has quite a few different voices he can apply as the tracks see fit, using smoother tones on his emotional and lovelorn cuts and letting a rasp creep in when he speeds up his flows and the beats get more in-your-face – it's almost as if he combines two opposing worlds of the current rap game, his lyrical content addressing both his romantic failures and his life in the streets as the music itself mixes somber tones with abrasive trap. Wave is what might happen if Drake and Denzel Curry were thrown into a blender, but it came from a kid who grew up on Juice WRLD and is still trying to find his voice.
Quite a few of these songs are very short, the actual content standing at just over a minute buffered by intros and outros where it sounds like Wave is essentially improvising vocally with some of the critical lyrics of the song. Sometimes Wave surprises me by taking new approaches to the form that this attention-deficit and stream-happy world has brought on, structuring his songs in completely new ways and often building up energy that culminates in a single, triumphant and very catchy chorus placed right at the very end of the song. However, it does feel like the album sags a bit in the middle as Wave continues to run through ideas that never feel like they're fully formed, the unstructured quality of his songs catching up to him. It often feels like Pray 4 Love is more of a simple showcase for all the many wonderful things that Wave can do, instead of a cohesive unit of a project. "Rags2Riches" might be one of my favourite beats here with its heavy rumbling bass, but it's seriously underwritten – there's almost no substance on the track despite a near-3-minute runtime, Wave sounding like he's just messing around in the booth – I would too, if I had his voice.
The tracks "I Remember" and "No Weakness" are actually the only ones that break the 3 minute marker, and both contain some great verses where Wave demonstrates his storytelling skill with engaging and heart-wrenching narratives about his come-up and reasons why he's hesitant towards accepting affection. It's clear that this is definitely a young artist still starting out, with a couple blatant issues with the mixing and mastering here as well that will surely be fixed with his later works … the track "Thug Life," for example, is noticeably quieter than the rest and makes me wish his punchy voice were more up front in the mix.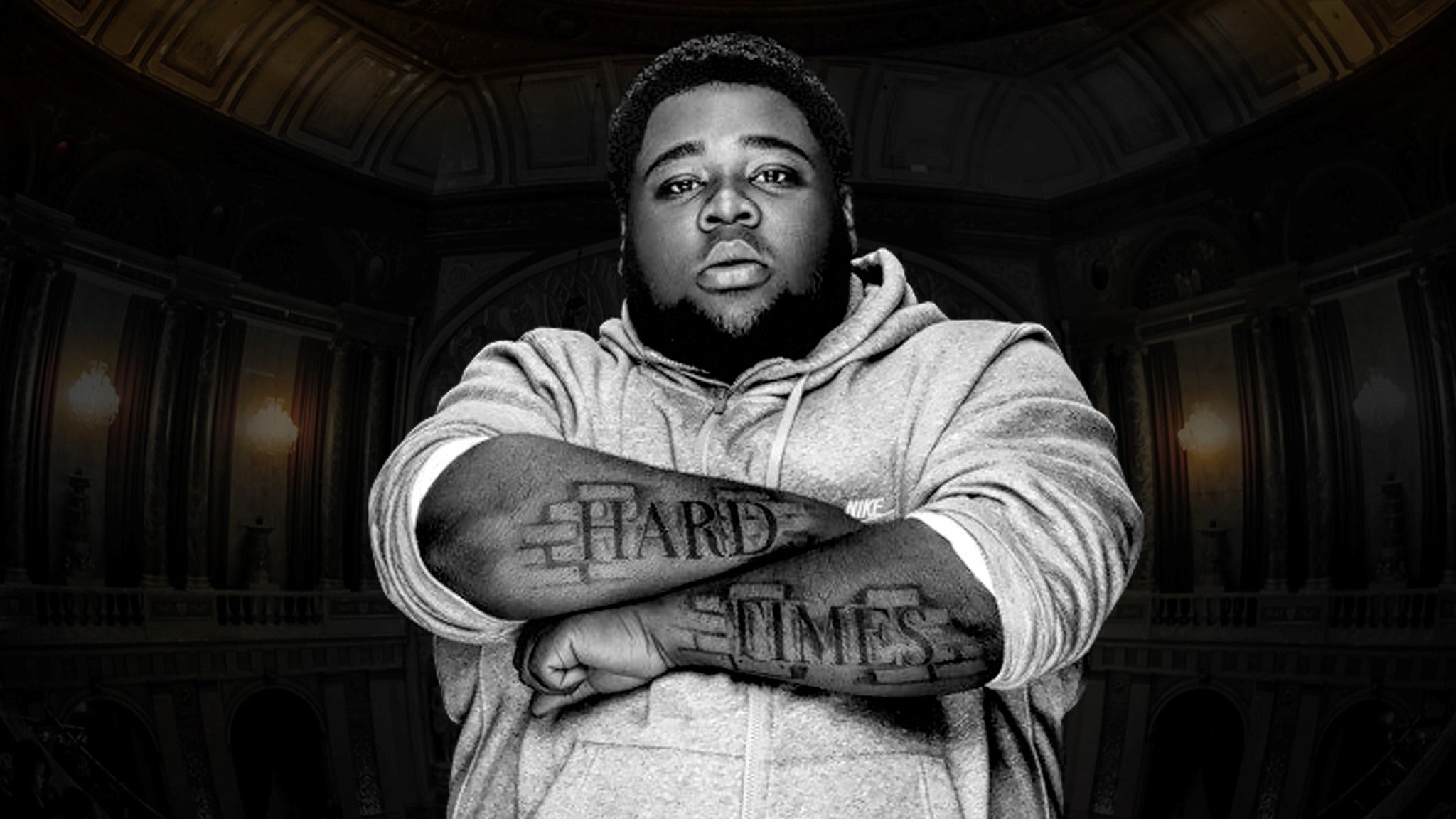 Some of the project's strongest tracks are actually in its latter half. "Roaming" is a quieter, more introspective track where Wave subverts some expectations about hip-hop narratives, half-jokingly adding illnesses onto the usual list of things that could kill a young rapper, while "Girl of My Dreams" is one of the biggest examples of Wave's personality coming through in spades, turning a track that seemed lacklustre in comparison at the beginning to one that had me laughing by the end because of just how much he sells the hook, singing about that one perfect girl. The two best tracks here are actually the back-to-back tracks "The Greatest" and "Ribbon in The Sky." The former sees the best use of Wave's raspy melodic singing flow with gospel piano chords and a speedier delivery that lends itself to one of the catchiest hooks here, while he drops into "Ribbon" with strings, a Tupac reference and a spastic delivery, putting everything he has into emotional extended notes as he continues to address his trust issues. "Please, if you come around, give me something to make me smile," Wave sweetly sings to close out the album on "Dark Clouds." If nothing else, you certainly come away from this project with a great understanding of Wave's life and who he is.
There's not a single track here that you can't nod your head to, the main thing is I just wish Wave had used his many skills to make something more concrete. However, as an introduction to someone who is likely going to be taking over the radio waves in the near future, Pray 4 Love works fantastically, Wave showing that he can do just about any popular rap style just as well as most of his contemporaries.
Favourite Tracks: Ribbon In The Sky, The Greatest, I Remember, Girl Of My Dreams
Least Favourite Track: Rags2Riches
Score: 6/10