It's been truly interesting to witness how a number of pop-punk's figurehead bands from the earlier parts of last decade have managed to subtly change their sounds and adapt to the modern musical landscape as they see fit, keeping their ravenous fanbases around and still managing to pick up some new fans along the way. I had the perception that a group like 5 Seconds of Summer was one of the last bands from that era to successfully make that shift, their previous project Youngblood sounding painfully dated, but with their latest project CALM the group is finally taking a step in the right direction. Recruiting some of the most reliable hitmakers of the moment in Louis Bell and Benny Blanco and placing a newfound strong focus on their harmonies, there are still some of the band's trademark awkward and sudden shifts in energy on some of the heavier tracks here but the majority see the band's improved vocalists take the reins on some smartly written pop-rock tracks – and yes, once again, they surprise me with just how much they can still sell in 2020.
The project opens with what just might be the new strongest song in the band's entire catalogue in the gospel-tinged rock anthem "Red Desert," apparently inspired after the band tried their hand at covering a Queen song – operatic harmonies included. Opening on a single throbbing low tone underscoring some grandiose and powerful belted harmonies featuring all the members of the band, they establish a homesick connection to their Australian homeland, seeking a respite from the pitfalls of overseas fame. As the beat drops with a forlorn acoustic guitar and the rattle of castanets, hearing the hook once again with the pounding drums behind it is nothing short of epic, a shocking achievement and impressively mature turn for the band that started out with decidedly ridiculous teen-pop tracks. They're ready for a whole new stage of their career. "Wildflower" is another one that really sees them make use of their newfound penchant for stunning harmonies, which the band called their success at making "a big positive euphoric anthem" that was "not lame" – this is what the Jonas Brothers wanted their reunion to sound like, diving into a syncopated guitar riff underscoring a synth explosion and one of the most confident vocal performances on the album in the chorus that's only improved when the instrumental cuts out for a couple seconds to return stronger on the final chorus, always supported by sudden bursts of full harmony from the rest of the band.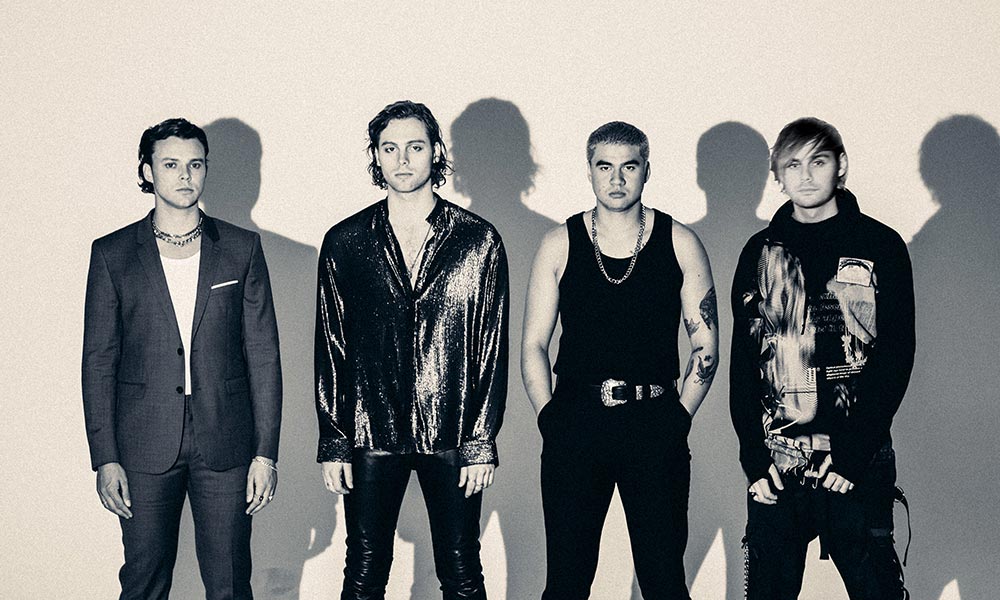 The second track "No Shame" is one of the most interesting demonstrations of how the band were able to move on in this way and still manage to keep some of the facets of the old sound that made them, the manic melody of the chorus as Luke Hemmings easily dips in and out of his falsetto reminding me of bands like Marianas Trench but fitting in well with a blown-out upbeat percussion section, like if a rock drummer were to play a hip-hop beat live. The edgier tones of the guitars remain but melt slightly into the kind of progressive genreless haze that's rising with Gen Z creators. "Old Me" is perhaps the track that shows the most obvious influence from the mastermind behind Post Malone's genre-defying mishmash in Louis Bell with its memorable and catchy hook and underlying trap beat – though you can imagine Post's passionate warble even more on "Not The Same Way" – the two tracks adhere to a modern pop structure more than anything else here, but this guy is the most successful hitmaker of the moment for a reason, he's really tapped into something that hasn't gotten old just yet and just makes you want to move. For all the times the band members' raspier sides of their vocals have sounded strange over anything but a fully revved-up rock instrumental, they've toned it down here and made a couple great pop tracks.
For the most part, that is. The singles on this album are actually some of the weakest moments here, curiously being the ones that sound most like the half-hearted forays into industrial rock of their previous album and not the ones that best represent the new and exciting direction they took here. Tracks like "Easier" and "Teeth" fall into many of the same traps, juxtaposing quieter sections that the band still often approach ill-fittingly at full speed vocally and pounding industrial sections that suck all the rhythm out of the track without much of a build-up or transition between them. It all makes for a seriously disorienting juxtaposition of energies that would function much better if they were simply foreshadowed a little bit at all. "Easier," co-written by Charlie Puth, even tries to fit one of his slick harmonized sections into this structure. And "Teeth" … can we all collectively agree at this point that the sudden jump to an obnoxiously high, echoing falsetto note at the end of each line in a pop-rock chorus is one of the most annoying musical trends that should have died with Fall Out Boy years ago? It's no surprise that these two tracks and "Best Years," a haphazardly thrown together romantic ballad and one of the only other true misses on the album, were the only three tracks on here that the aggressively uncreative producer Ryan Tedder had a hand in.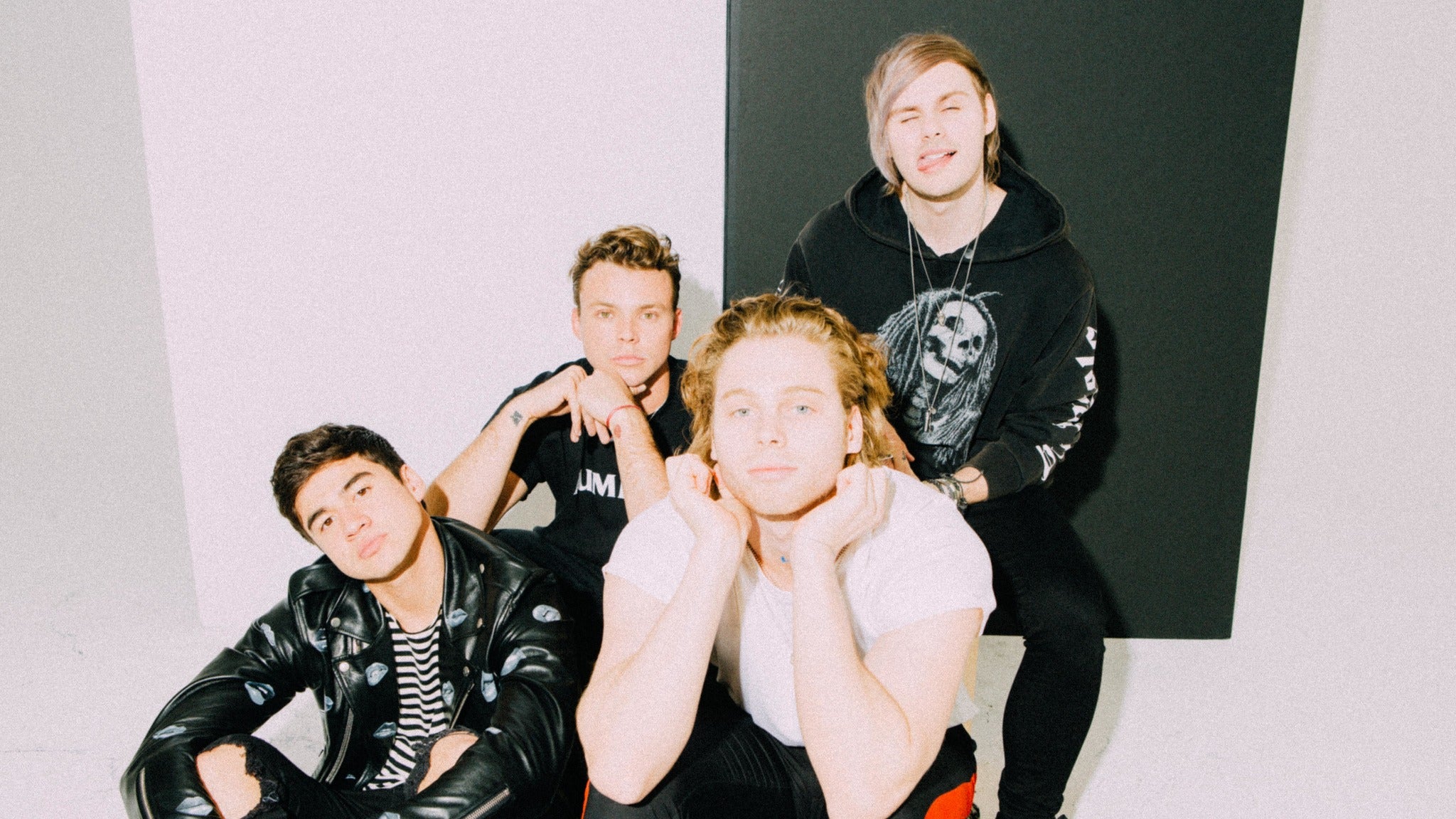 The album does pick back up to conclude on a high note. "Lover of Mine" opens with a somber and beautiful piano intro before shifting to an acoustic version of the same, Hemmings giving one of his most emotional vocal performances on the album although the transition between the verse and chorus is still a little jarring and could use some work, the ending two ballads "Lonely Heart" and especially closing track "High" rising above instead after another catchy modern take on pop-punk sensibilities on the track "Thin White Lies." "High" closes things out just about as strongly as the album opened, Hemmings describing the song as "Beatles-esque" and it certainly does succeed on the same level of beautiful simplicity, some warm acoustic chords underscoring a sweetly sung but profoundly sad falsetto chorus as Hemmings tones down his vocals and shows off some impressive range.
5 Seconds of Summer are still definitely still in a transitionary period as they grow up and find their place in a modern musical context, but this is a huge step in the right direction from their past project and demonstrate that they have fantastic musical instincts that are starting to triumphantly escape from some of the worse traps of songwriting they've been falling into. There's only up from here.
Favourite Tracks: Red Desert, High, Wildflower, Old Me
Least Favourite Track: Teeth
Score: 6/10