Jhené Aiko's last album, Trip, a 90-minute highly conceptual masterpiece, revolved around the process of healing in finding a special person to share life with and escape from all the other miseries surrounding her. On her latest project Chilombo, titled after her real last name, she takes much more solace in herself, building up her self-confidence and finding healing in an entirely new way after things with that certain special person went sideways. Recorded with the use of Tibetan singing bowls, a commonly used practice for healing in alternative medicine – practiced professionally by her father, who appears on her music once again – almost everything here sounds peaceful and tranquil, Aiko's heavenly vocals floating above and sometimes coming back down to earth with some cutting punchlines and rapper-style braggadocio as she asserts her self-worth living the single life. The music is neither her all-time most hypnotic or engaging, more disjointed than her previous works, but I could still listen to Aiko's voice all day no matter what.
The album opens to the calming sounds of jazz piano, complete with the crackles of a record playing as Aiko introduces the concept of the album in a brief intro made to sound as classic and old-fashioned as the way Aiko presents her talents here. The first two full tracks are the previously released singles "Triggered" and "None of Your Concern," which see her most directly addressing her tumultuous relationship with Big Sean as she lets some biting criticism and anger creep into her sweetly sung delivery as the ethereal sounds behind her are enhanced with some pounding bass notes. Of course, Sean himself appears on the outro of the latter to defend himself, which only serves to further emphasize some of the struggles with self-sabotage and not quite being able to fully cut things off that Aiko addresses later in the album. Even in some of the darker moments here, Aiko closing out her verses by abandoning her breathy delivery and singing "I know what I deserve" in a more powerful upper register shines some hopeful light through that breaks through by its conclusion. The next track "Speak" features some of the most beautiful harmonies on the album as Aiko stands up for herself and celebrates being able to do what she wants over an acoustic guitar loop and cascading harps.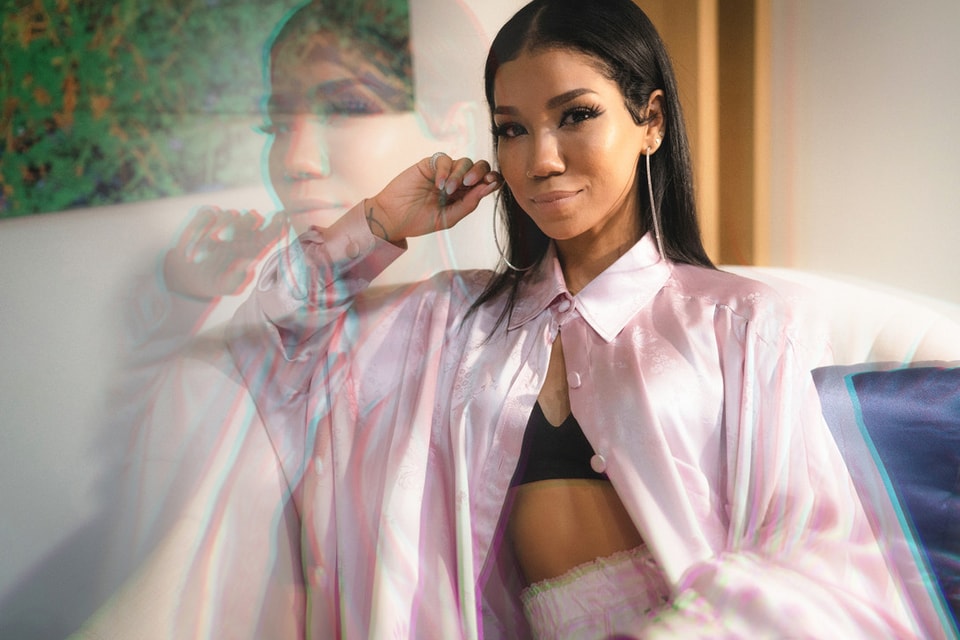 For as great as Aiko sounds here, one of the strongest aspects of the album is actually the placement of the guests, always appearing exactly when they need to in order to bolster Aiko's points and on an instrumental that rides a perfect medium between their style and Aiko's calming, blissful nature. There's a lot of outside hip-hop influence here, but two of the best tracks feature other singers. "B.S." sees Aiko recruiting the young prodigy H.E.R. for one of the most overt flex-on-my-ex tracks here as they both have a couple mic drop moments at the expense of their old partners and their new love interests over a skittering trap beat. H.E.R.'s fuller tone complements Aiko's well, but the most stunning duet comes late in the album on "Lightning & Thunder," with none other than John Legend. With the same kind of  vintage sonics attached to the track, the guitar chords slowly strum as the tempo slows to a waltz, the two passionate vocalists singing about the supernaturally powerful romantic spell they put each other under. Kindred spirit of the open-third-eye variety Ab-Soul essentially gets a track to himself on "One Way St.," dropping a technically impressive verse, and Future drizzles the Auto-Tune over "Happiness Over Everything (H.O.E.)," which also features Aiko harmonizing with Miguel – in my personal opinion, those two have the ideal male and female voice, respectively – so hearing them together is an easy album highlight, especially on another track where Aiko so confidently embraces her freedom and takes what she wants.
While they also appear prominently on the interludes, the full track where the influence of the singing bowls is felt the most is "Surrender," one of the more spiritual tracks here which features her father closing it out with a speech about "quantum consciousness" and letting the rhythms of the universe take over completely. Over a looping melody from the bowls, Aiko is completely free-flowing as she runs through some gorgeous high notes. Another great track from the middle of the project is "Tryna Smoke," where Aiko is still firmly in her chilled-out aura vocally but enhances it with a deep-voiced uncredited rap interlude and a looping guitar melody that gives it a much funkier vibe, her echoing backing harmonies diversifying the instrumental texture as she sings one of the most memorable hooks across the album.
As things progress into the back half of the album, Aiko continues to sound as beautiful as ever, but the fact that the vast majority of this album was recorded as a freestyle starts to become all the more evident as song concepts on shorter tracks like "LOVE" and "Pray For You" aren't as fully explored as before and a couple begin to blend together in the same kind of serene acoustic space. At the same time, there's always something to be said about the kind of beautiful simplicity that Aiko can convey on a track like "Born Tired," which rides little more than an acoustic loop and simple clicking beat, Aiko delivering some seriously impressive vocal acrobatic around a great central melody as she sings through a heartfelt message about persevering through your darkest moments – it makes tracks like "Mourning Doves" and "Magic Hour," which are similar instrumentally but sound much more off-the-cuff, less engaging as the album nears its conclusion – though I do appreciate the strength it must have taken for Aiko to be so raw here, another thing that always makes her so compelling as she fully draws the listener into her world.
Aiko is one of those rare cases for me where I am so entranced by her vocals that she can do almost no wrong musically – she truly does have one of the most hypnotic and honest presences on the mic in the entire music industry. With the empowering themes of finding and accepting herself that come along with it and some breathtaking melodies, this is another great project from her.
Favourite Tracks: Lightning & Thunder, B.S., Tryna Smoke, Speak, Born Tired
Least Favourite Track: Mourning Doves
Score: 8/10