One of the pioneers of the melodic trap movement that's dominating in a whole new way after Roddy Ricch's chart-topping single "The Box," A Boogie Wit da Hoodie returns after his previous project, Hoodie SZN, far exceeded everyone's expectations in terms of sales and staying power – mostly due to overwhelming support in his home state of New York. While it would be easy for an hour-long, 20-track album like this to fall back into filler and formulas in order to bolster its streams (and it does very briefly), A Boogie certainly steps confidently into his own lane here and his penchant for crafting maddeningly catchy hooks is fully on display, linking up with some well-placed features as well. A Boogie recently called all his past hits "mediocre" in an interview, acknowledging their repetitive nature – this project is the sound of someone who knows how to easily craft a hit song, but wants to go a little further than that at the same time.
Essentially 80% of what A Boogie ever says into the mic functions like a hook, his excitable and nasally vocals firing listeners up as he croons his way through repetitive and instantly memorable melodic patterns. The project opens with a string of tracks that see him relying heavily on the guitar carrying an instrumental, the riffs ranging from the Latin flavour of "Hit 'Em Up" or the pop-punk influenced "DTB 4 Life," and the uncharacteristic authenticity and layering of the instrumentals really help with A Boogie forging his own path. Your typical rap beat essentially functions as a loop, but a track like opener "Thug Love" has textural changes as the emotion of the track wavers between bravado and vulnerability, a quieter piano taking over as he questions himself. "Me and My Guitar" sees him link up with proven pop hitmaker Louis Bell as A Boogie continues to dive deep into his romantic struggles over a massive boom-bap beat and a slowly plucked acoustic riff – there are quite a few times where you can step back and wonder how something so seemingly improvisational can be so catchy as he stumbles over syllables, but the outbursts of genuine emotion in the verses centered by an anthemic chorus is essentially his calling card across this whole project. A Boogie gets choked up and angry talking about romantic betrayals quite a bit here, but there's nothing more impactful than the closer "Streets Don't Love You," especially after the recent death of a collaborator in Pop Smoke. In a track devoid of a chorus, A Boogie mourns his fallen friends and details some of the horrific things he's witnessed. You can really feel his pain.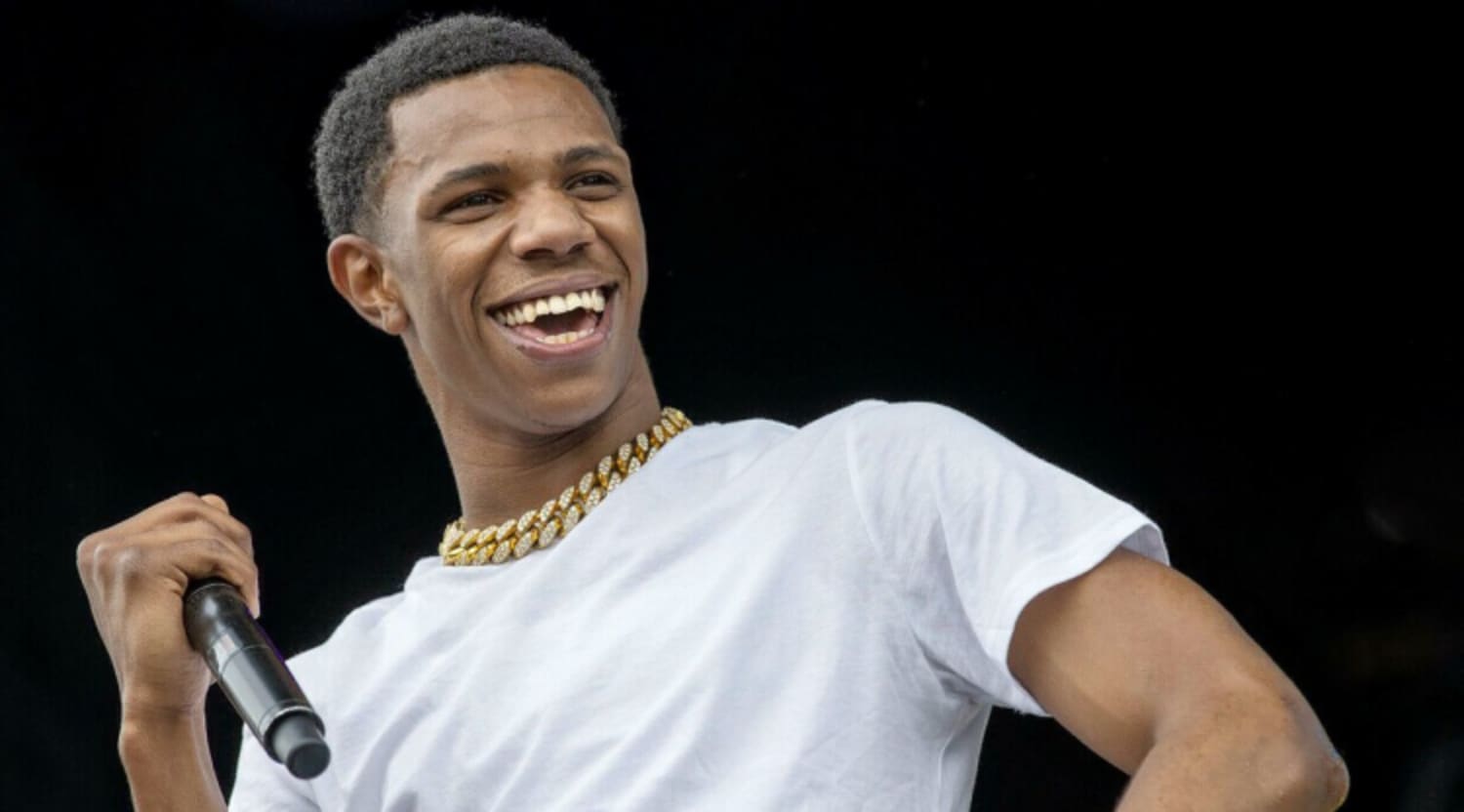 Then, of course, there are the tracks that are genetically engineered to become ubiquitous. "Might Not Give Up" and "Numbers" are two of the most immediately catchy tracks here, and it's interesting that A Boogie recruits three artists across the two tracks that are very similar to him tonally in Young Thug, Roddy Ricch and Gunna, demonstrating just how much he can match punches with legends and skyrocketing upstarts alike. "Numbers" in particular could easily be a future #1, the acoustic chords hitting some Latin flair and a very sticky triplet sequence as A Boogie, Roddy and Gunna do the Migos routine better than the Migos, quickly jumping in and out with brief verses and quick syllables.
The use of the features across the board here is actually one of the strongest things about the project. DaBaby's deep-voiced deadpan juxtaposes perfectly with A Boogie's high-pitched yelps on "Stain," but the project really excels when A Boogie ventures into the realm of R&B. Summer Walker is completely in her element on "Calm Down (Bittersweet)," laying down a smooth and confident chorus as she tries to get A Boogie's attention, and even a guy like Khalid works strangely well with A Boogie's croons on "Another Day Gone," his poise grounding A Boogie's spastic quips and vocal runs. And while the acoustic guitar is his weapon of choice, he really thrives over the piano as well. "Blood On My Denim" might be the hookiest track here as alliteration runs wild over a somber piano melody, but "Right Back" is the easy highlight of the back half, A Boogie flipping a jazzy Tupac piano sample and staying in his lower register to display some surprising talent as a singer.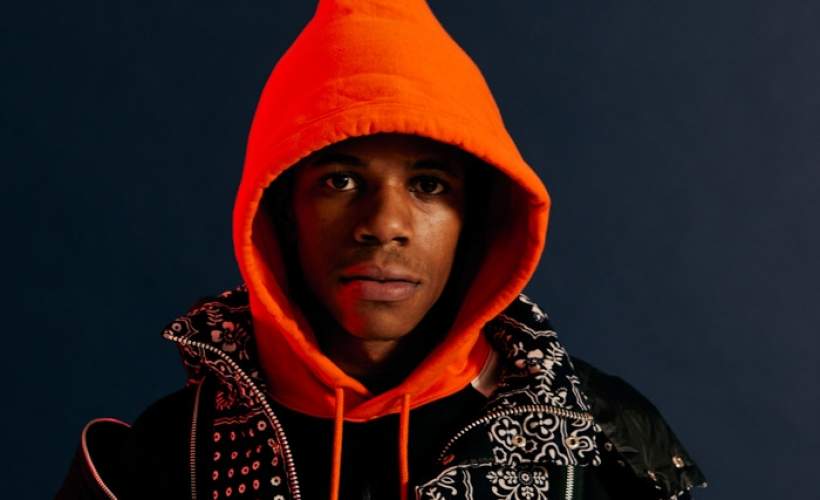 The brief track "Good Girls Gone Bad" really signals that the back half of the tracklisting isn't going to be quite as consistent as the opening run, some of A Boogie's lofty ambitions not as fleshed out as they could have been. A couple tracks here sound a lot more like A Boogie treating the recording studio like a personal diary to exorcise his demons, freestyling about whatever was afflicting him that day and not paying as much attention to his hitmaking ways. It's admirable that he wants to showcase a bit more range here, but something like the chorus of "R.O.D." where he sounds out of breath and falls off the beat trying to get everything out through a cloud of emotion and a freeform guitar solo feels off when it's juxtaposed with so many surefire hits. It would have been pretty difficult to go for 20 tracks on this thing without playing into some of the more basic trap music trends that I'm sure come far too easily to someone like A Boogie, and "Big Sh*t" and "Reply" are those tracks that don't come close to hitting the same level of innovation that he displays with his reliance on real instruments elsewhere.
Ultimately for review purposes, Artist 2.0 suffers from the same problem that most triple-A rap releases do – cut a few tracks off of this thing, and it would have easily made my year-end list. A Boogie Wit da Hoodie is the rare case of someone who has clearly settled into a certain wave, but has also created his own unique vibe that comes across as innovative more often than not. He uses the formulas we know and changes them up just enough, centering it all with one of the best ears for a hook in the game.
Favourite Tracks: Right Back, Calm Down (Bittersweet), Numbers, Blood On My Denim, Hit 'Em Up
Least Favourite Track: R.O.D.
Score: 7/10