Man, it used to be a much bigger deal if Lil Wayne and Eminem were to release albums in the same month. Regardless, one of the most influential figures on the modern rap landscape has returned – despite being a couple years older than the age at which he threatened retirement – with his first non-Carter album since 2013. Gliding over some of the most unique instrumentals of his long and storied career, Wayne continues to put out some quality music that maintains his legacy and solidifies his placement in the rap history books, even if his albums don't have as much effort put into their structure as the genre-defining masterpieces from back in the day. Yet another endless affair at 24 tracks in length, you're also bound to stumble across a litany of filler tracks and more than a few washed-out trap beats that are already starting to sound dated. Still, Wayne is regarded as one of the greatest alive for a reason, and just listening to his bizarre inflections and turns of phrase that could only come from his mind shows that the lovable Martian still has quite a bit going for him as we head into a new decade.
Always one for the dramatic, the project opens with a full orchestra as Wayne loosely croons about bursting into someone's funeral and interrupting the proceedings – it's certainly fitting for someone who disrupted the rap game as much as he did, and some of the first couple tracks on this project prove he can still innovate. To be honest, the entire opening run of 10 tracks is pretty incredible. Wayne unleashes a flurry of words on the technically impressive "Mahogany" and "Mama Mia" which kick things off, the former a smooth-flowing display of just how many different places he can take a single concept – he does the same to impressive effect on the namedrop-heavy "Ball Hard" – and the latter seeing him bring in a series of absolutely twisted punchlines and wordplay over a lurching, distorted beat, prompting the titular outcry in response from everyone's favourite red-suited plumber.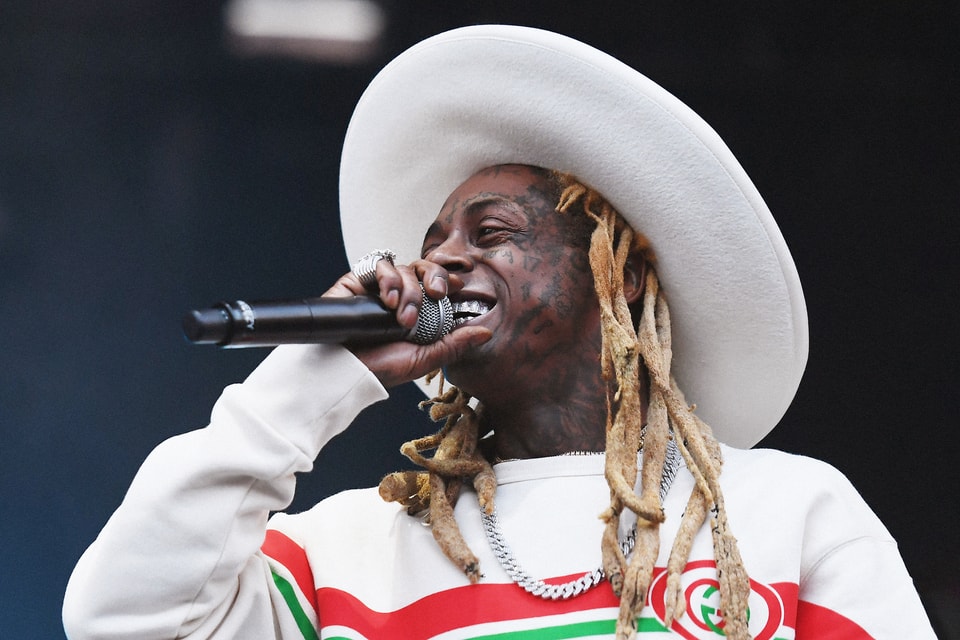 For all of Wayne's ability to completely harness attention with the uniqueness of his delivery, most of what carries the best moments on this project actually comes down to the instrumentals. With Wayne's unique cadence applied to some experimental beats, a lot of this stuff reminded me of Danny Brown's weirdest works. A club anthem like "Clap For Em" could have been made on autopilot at another point in his career, but instead he flips some spastic high-pitched synth notes into what sounds like some kind of Middle Eastern keyboard – it's certainly a sound I've never heard in a hip-hop track. "Not Me" is another one that steps up the dramatics, some slower-paced ghostly synth tones underscoring Wayne as he essentially boasts about evading death. He brings some heavy-hitting features on board as well, some highlights being Big Sean's unparalleled confidence on the hook of "I Do It" and feature king Jay Rock over the uneasy industrial synths of the LeBron-referencing "Bing James," which ends with a 24-second moment of silence for Kobe Bryant. Adam Levine of all people contributes to a pretty catchy radio track on "Trust Nobody," Wayne stepping up the melodic flow over some paranoid minor-key acoustics.
Dwayne Carter is an incredibly strange guy, and his ability to completely own his off-kilter approach to the rap game inspired clones upon clones – you can hear parts of him in everyone from Kendrick Lamar to Young Thug. It's part of the reason I'm so glad we're still getting tracks like "Dreams," which would fall completely flat if it was literally anyone else on the mic. Opening like an introspective trap musical, Wayne emotionally sings about a dream he had where he never made it, his trademark nasal voice breaking as he wakes up screaming at the top of his lungs and a gargantuan trap instrumental drops. Everyone can try their hardest, but there'll never be anyone quite like Wayne.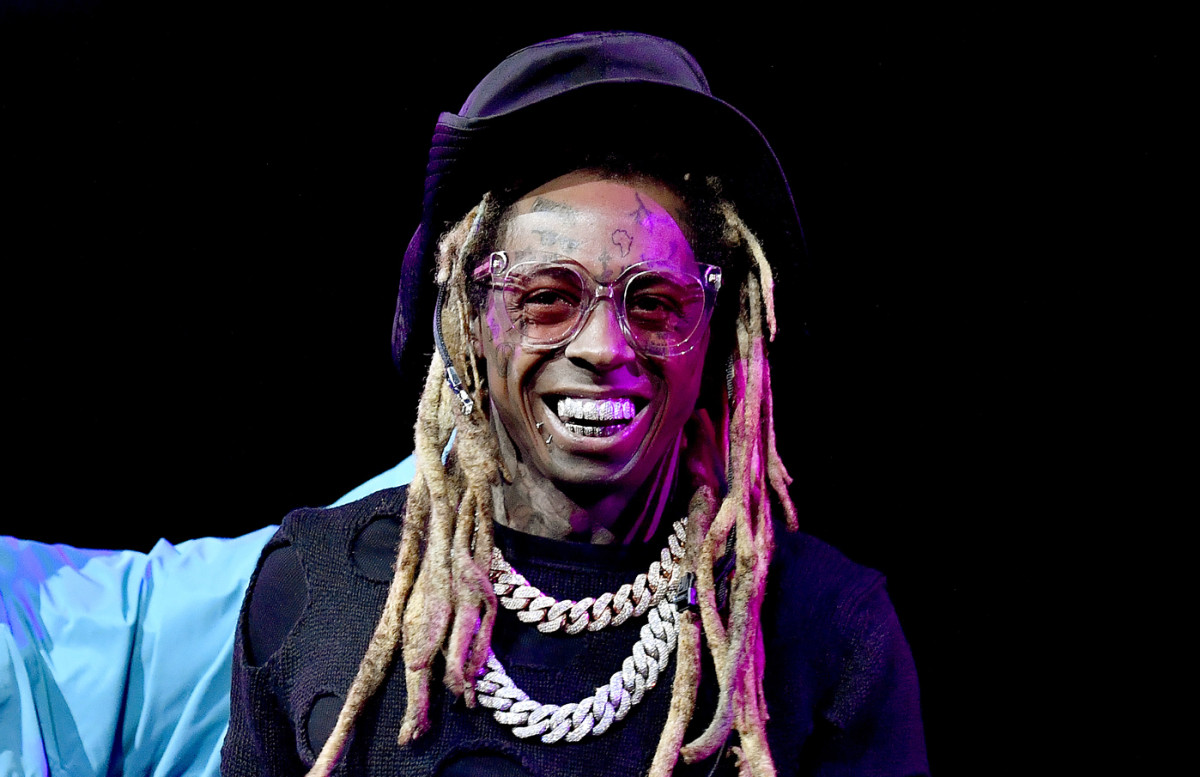 No one could have possibly expected the consistency in the first portion of the album to continue all the way through, and it certainly doesn't, as the tracklisting starts falling away into a long procession of run-of-the-mill trap beats that are saved from complete unlistenability by Wayne pulling the odd surprise out of his bag of tricks. There are a couple highlights, like the look into Wayne's difficult relationship with his father on "Bastard (Satan's Kid)," the hard-hitting "I Don't Sleep" and him finally using a Wayne's World sample on the closing track of the same name, but if most of these tracks were left on the cutting room floor we might have had an album that could have rivalled some of his best. We've heard so much average Auto-crooning from a long list of trend-hopping Soundcloud rappers in recent years that when Wayne dials up the vocal distortion on less out-there tracks like "Wild Dogs" and "Know You Know" it's enough to put me to sleep despite their aggressive sound. The final stretch is perfectly fine for absentmindedly nodding your head to, but they're all ideas we heard done better in the earlier goings of the album. By the time you get to the point where you're not even bothering to give a real name to a track like "Piano Trap," it might not be an idea you need to repeat on track NINETEEN.
It's been said that Wayne isn't exactly all there these days and entrusts others to the material that actually ends up on his album, and there are certainly a couple completely bizarre sonic diversions here where Wayne pretty much sounds like he's fooling around, unaware it would end up a finalized version. "Sights and Silencers" is an R&B slow burn that never picks up off the ground, but the most egregious example is Wayne completely off the beat riffing on yet another awful posthumous XXXTENTACION iPhone recording demo on the eye-rollingly edgy "Get Outta My Head," which results in absolutely nothing clicking together and resembling disorienting chaos more than music.
After everything that's happened with Wayne and the whole Young Money debacle that prevented him from releasing music for a while, there's a lot that I'll essentially let slide from Wayne because I'm just thankful that we're able to get as much great music as we do from him this long into his career. Funeral certainly has its fair share of flaws, but the opening run is some of the most creative music we've ever heard from him and his mic presence is unparalleled. Enjoy it while it lasts.
Favourite Tracks: Mama Mia, Dreams, Mahogany, Clap For Em, Not Me
Least Favourite Track: Get Outta My Head
Score: 7/10