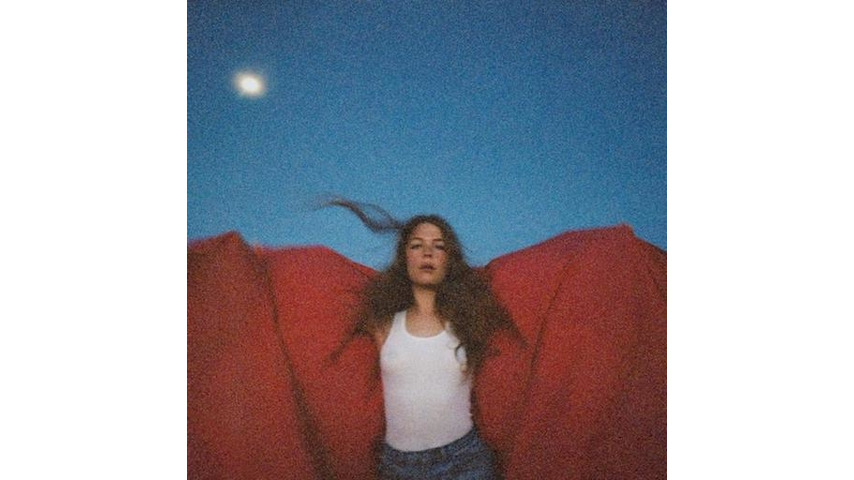 Soulful indie-pop singer-songwriter Maggie Rogers has been selling out concert venues before she even released this debut project. After gaining wider attention through a viral video in which Pharrell Williams nearly started crying when he heard the then-unknown NYU music student's early demo of "Alaska", Heard It In A Past Life has been in the making since 2016 – and Rogers certainly didn't disappoint. While it might not be the most artistically innovative debut ever, Rogers knows exactly how to play to her strengths. The combination of her mature, emotive and deeply soulful voice with the upbeat percussion of HAIM's brand of indie-pop and the songwriting approach of a folk or Americana singer creates a new and exciting mix of established forms – as Pharrell put it in the video, like the "genius" of a Reese's Peanut Butter Cup. There's not a single bad track here, and Rogers solidifies herself as someone to watch.
Rogers and her producers have mastered the art of the slow build, perhaps demonstrating it the best of all on the energetic opening track "Give A Little", a deceptively complex track where Rogers layers her angelic backing vocals with a clacking percussion line that keeps getting more and more involved as the track goes along. Everything comes together perfectly, from the dynamic walking bassline to the catchy high-pitched synths on top. It's funk, it's pop, it's indie, and it's a little gospel – there's even a distorted guitar that roars in at the end. A track like "The Knife" is similar, Rogers' backing vocals adding such a dimension of soulfulness that you don't often hear in the breathier singers that usually deliver this kind of material, all the while the music behind her keeps offering these rhythmically complex and instrumentally varied embellishments to really highlight just how special of a vocalist they belong to. Rogers' natural, seemingly effortless talent here is something to behold.
You can tell that a pop mastermind like Greg Kurstin was heavily involved with the project, lending his production to most of the tracks here – these are all some maddeningly catchy pop melodies, but there's so much more to them as well. There's always something that pops into the mix that surprises you, like when those Lorde-esque ringing, clipped choral vocal samples suddenly turn the rapid-fire vocals and metallic synths of "Overnight" into something much more grandiose. While I wouldn't usually be a fan of including a years-old track on a project like this, the placement of "Alaska" in a premium position early in the tracklisting is actually very welcome because you can see where she began, and how she applied those aspects of her early work to a more dynamic and exciting whole. It's easy to see what was so appealing to music producers in the first place, the more minimal track putting more of a spotlight her vividly descriptive lyrics, the odd instrumental flourish all you need sometimes to complement that beautiful falsetto on the chorus.
If "Alaska" is Rogers at her folksiest, standout tracks "Say It" and "Fallingwater" showcase her at her most soulful – in completely different ways. The former is straight out of the 90s – you can tell how much Rogers loves Erykah Badu and Lauryn Hill, who she was apparently raised on – those huge percussion hits and rapidly descending synth lines that build up to the harmonized, emotive chorus where she reaches all the way to the top of her register are such a perfect exercise in drawing out tension and finally releasing it in a payoff that just makes you want to get up and move, Rogers adding these impressive little vocal moments overtop as the track progresses.
"Fallingwater", on the other hand, takes more of the gospel route that is so naturally rooted Rogers' expressive vocal delivery. Assisted by another impeccable pop producer in Rostam, it's a poppier track (minus Rogers' most forceful vocal performance yet) that takes a turn halfway through. The tempo slows as a backing choir comes in, singing at a lower, supportive pitch and repeating a catchy, almost chanted couple of lines as the added space in the track allows Rogers to add some more diversions to her original melody.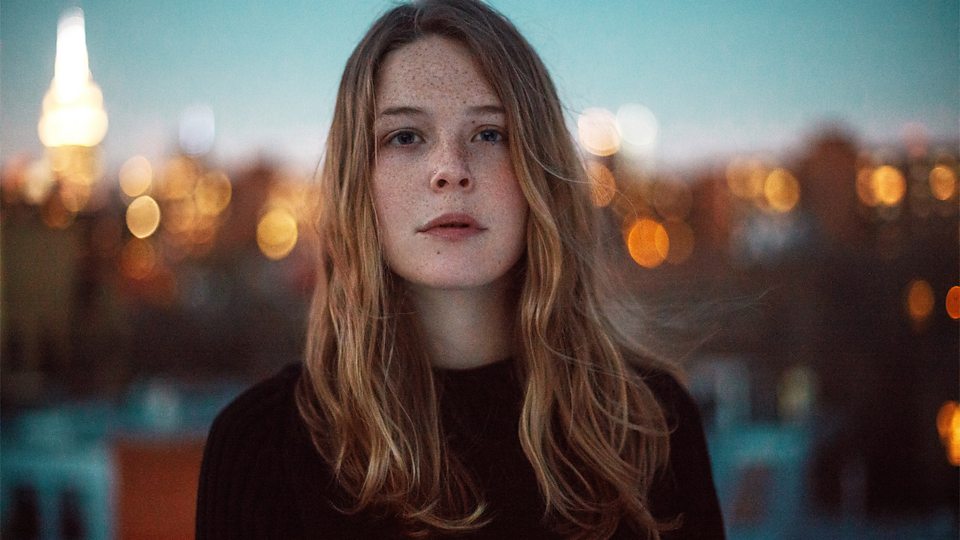 Quite a few of these tracks had actually been released much earlier, but the cohesiveness in sound of this project is among the best I've heard in a while. She goes to so many different places, but her blend of genres and core sonic themes of heavy percussion, triumphant, soaring synth hooks and layered harmonies keep things anchored in a consistently enjoyable musical world. "Past Life" might be the only true diversion, but the placement of a more somber piano ballad, just to completely reinforce to the listener how spectacular of a vocalist Rogers is without the complex production tricks surrounding her, is a great addition to the middle portion of the project.
The only track on here which isn't an essentially flawless execution of exactly what Rogers was trying to achieve here might be "Burning", a celebratory, life-affirming dedication to her happy relationship where she sacrifices that constant, rhythmic flow for a more traditionally indie-pop joyously half-shouted chorus.
Rogers recently retweeted a quote she gave in 2016 where she said she wanted to "make dance music, or pop music, feel as human as possible", and that's exactly what she's done here. There are certain debuts that are so fully realized and individual that you know they're going to do huge things. The last time I felt like this was with Billie Eilish. Maggie Rogers is up next.
Favourite Tracks: Say It, Fallingwater, Overnight, Give A Little, The Knife
Least Favourite Track: Burning
Score: 9/10