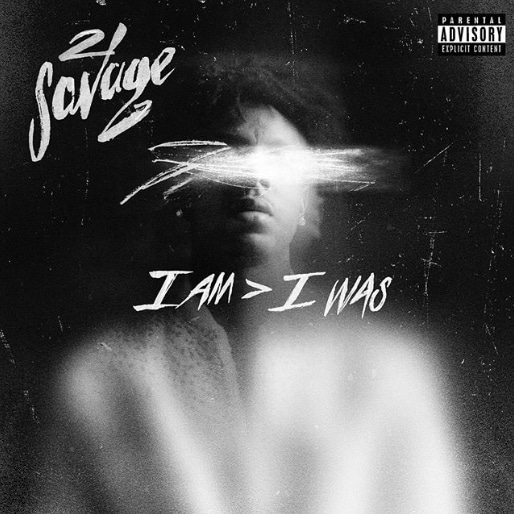 Back at it in the new year with a couple projects that came out late last year, before the new releases start up again. If you saw my Top Albums of 2018 list, the score on this one won't come as much of a surprise. Here are my thoughts on 21's latest:
The title of Atlanta rapper 21 Savage's sophomore project, I Am > I Was, or "I am greater than I was", tells you all you need to know – it's a pretty accurate representation. After breaking out into the mainstream by titling his debut after his most memeworthy catchphrase and being seen as somewhat of a less serious rapper due to his tongue-in-cheek hit "Bank Account" and immediately recognizable yet painfully one-note vocal delivery, 21 has reasserted himself over the years with a slew of impressive features and evident growth and variation in his style, putting it all together in an incredibly entertaining way on this project. Of course, he doesn't lose what made him unique in the first place either – 21 is still as cold and ruthless as ever on this album, but his hilarious punchlines, great beat selection and legitimate variety is what really establishes him as someone to watch going forward.
The J. Cole-featuring opener "a lot" is already an immediate subversion of what we're expecting from 21, as a looped 70s soul sample from DJ Dahi starts playing instead of the usual grimy trap material. I've mentioned on quite a few of his features that 21 often works best as a complete tonal opposite to other rappers on the track, and his approach to this one works in the same way as a contrast with the sample and J. Cole's more technically skilled verse. His repetition of "a lot" is easily the catchiest moment on the whole project, and Cole storms in to sell the track completely. After transitioning into "break da law", about as good of a deadpan and unflinching classic 21 track as you're going to get over a distorted and unsettling Metro Boomin beat that flawlessly transitions into a more melodic piano instrumental halfway through in typical Metro fashion, we start to see him break out of the mold we expect even further.
Where Savage's flow could easily turn into a monotonous drone in the past, we see him inject more emotion into what always had the potential to be a perfect rap voice with its natural gravel, also testing a few speedier flows. We have him trying out a melodic flow over a Santana sample on "out for the night" and showing a lot of vulnerability on relationship track "ball w/o you" and the genuinely endearing "letter 2 my momma" where he both apologizes for his violent gang lifestyle and beams about the fact she taught him to tie his shoes. On the other end of the spectrum we have the closing track "4L", where 21 raises his voice more than I've ever heard to describe that very violent lifestyle, creating one of the most thrilling moments of his career as he shows just how much he means it.
One of my favourite new tricks of his is his whispering flow, which somehow makes him even more menacing than he already was – this is verging on full Pusha T. He applies it briefly on the track "gun smoke", whispering his ad-libs like he's suddenly right behind you ready to back up his threatening words, but it's applied best on the hilariously-titled "asmr", featuring a deceptively calming instrumental enhanced by one of Metro's busiest trap hi-hat lines as 21 delivers an entirely whispered chorus. There's nothing like hearing 21 whisper a line like "she thought the AC was on, it was just my ice" with a twinkle in his eye.
Another thing that really makes 21 stand out from so many of his contemporaries is just how legitimately funny he is – there are always a few lines on each track that catch listeners off guard with an outlandish punchline emphasizing just how Savage he really is. He carves out a place for punchline rap in 2018 with this project. My favourite one might be the conclusion of his "12-car garage" saga when he finally buys 6 more to complete it on "all my friends", another team-up with Post Malone that could easily follow their previous one in hitting #1 as 21 takes up a poppier, more sing-songy flow that fits the vibe of the instrumental more tailored to Malone.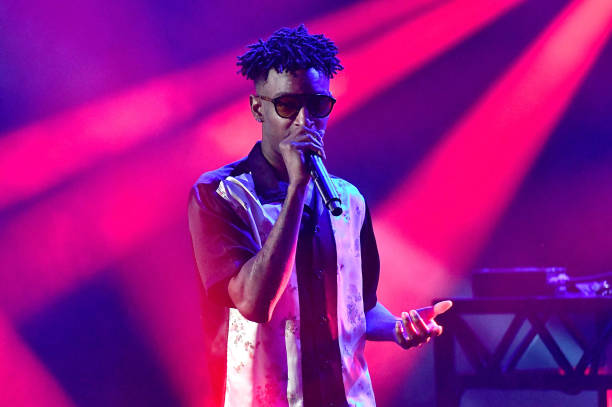 It's a testament to just how much 21 has grown when the weakest moments on the album all come from the few retreads of his earlier style here that come across as boring due to the fact that they're just about the only tracks here where 21 doesn't show off something new and unexpected. Tracks like "1.5", a reunion with Offset, and "pad lock" could have easily appeared on Issa Album and don't really break new ground here. I couldn't end this review without talking about the two surprising features that have been relatively quiet this year, 21 recruiting a sneering ScHoolboy Q on the Three Six Mafia-emulating bombastic track "Good Day" and Childish Gambino himself, delivering his first rap feature in years and sounding like his old persona never left on "monster", which I wish didn't have such an awkwardly pitched-up hook – the two ATLiens sound great together.
21 Savage has certainly evaded the sophomore curse here, and counting his collab project with Metro Boomin and Offset in late 2017, has dropped two pretty enjoyable projects back-to-back. He's coming into his own as a sort of rap court jester who can also surprise you in a lot of ways by diving into a topic or a sound that you wouldn't expect, and he certainly has the star power and charisma to stick around.
Favourite Tracks: a lot, break da law, ball w/o you, 4L, asmr
Least Favourite Track: 1.5
Score: 8/10