Since his death this past June, it's becoming much more evident just how much of an incredible impact XXXTENTACION had on the direction of music and culture. While his projects were uneven and his career was mired in endless controversies, there was always a clear creative spark and an urge to put out something different, something uniquely him. SKINS is his first posthumous release, and standing at only 19 minutes in length, it's clearly unfinished, most of these songs having issues with mixing and mastering or instances where X was recording a demo vocal to be replaced with something more substantial later. Although there are definitely a few issues with putting this out so quickly to capitalize on his name, looking back at how much the genre he kickstarted has grown has honestly made me appreciate the ideas presented on this tape for what they are – I can tell that if these were turned into full songs, it'd be a huge step forward from 17 and ?. If I'm evaluating this just on the music presented though, this barely qualifies as an album.
It's immediately evident just how little new material we're actually going to get here when the instrumental of the first full track, "Guardian angel", starts playing – it's just the beat of one of his biggest hits, "Jocelyn Flores", reversed. X's rapping on the track is honestly some of the best I've ever heard him, urgent and powerful, but the track ends before it even begins – this is just a tiny chunk of something he recorded. I always enjoyed his calmer raps, without the overuse of distortion, the most out of any of his wide variety of styles, and it continues on the next track "Train food" which sees X do something new and put together a full narrative and concrete idea – at almost 3 minutes, it's an unusually long track for him. X's lyrics are vivid as he paints the picture of encountering the figure of Death while walking home, enhanced by the sound effect of a punch before he wakes up tied to a railroad track. The repeated lyrics and very minimal instrumental suggest that this could have been even more powerful than it already is – that last verse is chilling and prophetic, as X raises his voice to a shout.
The track "STARING AT THE SKY", standing at under a minute and a half in length, sees X revert back to his full-voiced distorted yells and heavy metal production style interspersed with acoustic emo-folk delivery. It's the kind of material that really made me worried for him on his previous projects, but the addition of a sinister whisper under his repeated yells of "WE'RE GONNA BREAK" is an absolutely terrifying touch that shocked me. It's not something I'd ever want to return to, but it definitely made me feel something.
The heavy guitars continue to much better effect on "One Minute", which recruits Kanye West and Travis Barker. Despite some seriously questionable lyrics, West absolutely demolishes his verse, the distorted guitars behind him injecting his confident and charismatic flow and delivery with some serious energy before X enters with a bloodcurdling scream – even if his part is minimal and clearly looped, it's a pretty mindblowing track all in all.
It's strange to accuse a 19-minute album of having filler tracks, but some of these songs are blatantly unfinished and it makes me worried that X's team are suggesting that there is more to come if this is all they could muster to put on his first posthumous release. The tracks "whoa (mind in awe)" and "what are you so afraid of" are painfully repetitive and consist of little more than X's whoa-ohs, suggesting that they were demos he recorded before adding actual lyrics. Most of the time, it doesn't sound like he's fully present in recording, like these were obviously nothing close to the final takes he was going to record.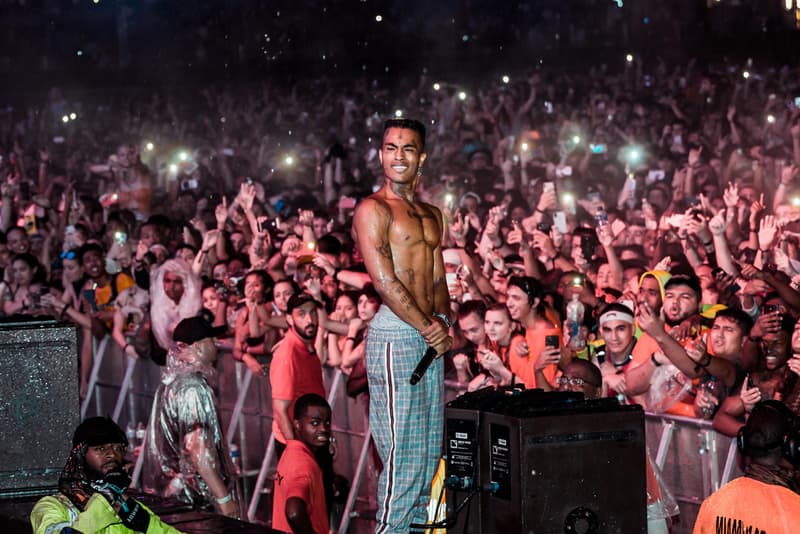 A track like "BAD!" sounds like it would have been an obvious hit if it were actually put together with some more effort – X's words are barely clear, like he was unsure if he'd replace them later. The studio wizardry throughout is so clear, constructing tracks out of bits and pieces that it might not have ever been his intention to fit together. "I don't let go" is another track that I can see coming together with more work – the glitchy instrumental from Cubeatz reminds me of "Moonlight" and X's falsetto chorus is pretty enjoyable, despite its repetition without much else to switch up the energy of the track. Like everything else here, the idea is there, but the execution is far from complete.
Most of what I enjoyed from this project is simply from my fascination with the creative processes of one of the most culturally influential artists in recent memory – hearing X's ideas in their bare-bones form gives me hope that he was moving in a more positive artistic direction, and that some of these tracks could have been a lot better than his previous work. There are a lot of things to like here, but the fact that we never really get to hear them come to fruition makes this a seriously underwhelming release that makes me nervous for just how long we're likely going to be milking X's work after he's gone.
Favourite Tracks: One Minute, Train food, I don't let go
Least Favourite Track: whoa (mind in awe)
Score: 4/10