Seven years after the previous installment in the series, after endless delays and contract disputes Tha Carter V is finally here. Its undeniable that Lil Wayne is one of the most influential rappers on the modern era of hip-hop, his specific cadence, punchlines and ventures into rock music seen in the wave of both Soundcloud rappers and mainstream superstars today. Although the project is overlong and doesn't exactly come across as a cohesive album listening experience, some tracks clearly being from a few years ago, Lil Wayne comes through on this project with his best work in a very long time. While we all thought he was falling off, he was just saving his best for his genre-defining Carter series. Despite a few awkward moments, this is the version of Wayne we look back on with nostalgia.
After a spacey, emotional opening track that features one of Wayne's most obvious offspring in the late XXXTENTACION, the project explodes immediately with the back to back tracks "Dedicate" and "Uproar". These two tracks are some of the greatest indications that Wayne is the product of another time, having to adjust my 2018 ear for a second, but that isn't a bad thing at all – it's nice to hear where this all came from. "Uproar" sees him navigating deftly through one of those boisterous Swizz Beatz tracks that don't exist anymore (complete with Swizz' ad-libs!), but "Dedicate" is the most present and upbeat we've heard Wayne this decade, taking some old-school Memphis keys and the same kind of quirky, excitable flow that made Carter III classics so much fun. Samples from 2 Chainz and Barack Obama himself proclaim Wayne's influence, and hearing him destroy an instrumental like this in the year 2018 really brought a smile to my face.
Wayne's wordplay is back in full force here, often taking a simple word or rhyme scheme and drawing every possible usage out of it to fill up half a verse – the ridiculous internal rhymes and use of "mind" and "line" on "Let It Fly" come to mind – or dropping some of those clever punchlines that it takes you a few listens to get. One of my favourites? "She said 'I will', like ill with an apostrophe", from the excellent Ashanti-featuring early 2000s dancefloor throwback "Start This S**t Off Right". There really are so many aspects of Wayne that were and still are so far ahead of his peers, and his collaboration with Kendrick Lamar here, "Mona Lisa", shows that. A classic storytelling track, Wayne paints some strikingly vivid imagery in a dark narrative of a double-crossing girl working with Wayne to rob Kendrick, who storms in in-character with a spastic and distressed verse straight from his Butterfly era. The fact that this track, the antithesis of radio friendly, is projected to debut at #1 is a true mark of the thirst for Wayne's specific skillset. "Used 2" is another great track where he gets aggressive, buried late in the tracklisting. He gets up to a full shout that had my eyes wide open in surprise as he issues threats to his enemies over a Metro Boomin beat.
Wayne's penchant for melodies and fun, anthemic choruses was always a particularly underrated part of his work, even if he certainly doesn't have the greatest singing voice to deliver them. Even as the album stretches past an hour in length, some of the later tracks here still managed to surprise with just how catchy they were. This album would have hits on hits in 2011. Tracks like "Took His Time" and "Demon" are perfect examples – the former is almost a combination of styles of the past and present with an upbeat trap-esque instrumental and a gleeful sung chorus from Wayne, but "Demon" is just his lovable weird side coming out in full force, singing "a de-mon with de-mands" in a variety of repeated, intoxicating cadences over a soul sample. You submit to Wayne's rollercoaster ride as soon as he drops into the verse with a grinning "ooh kill em" on "Dope Ni**az", another wonderfully dated track with Snoop Dogg. "Dark Side Of The Moon" is a slow jam R&B duet with Nicki Minaj, and not only does she sound incredible, but Wayne sounds legitimately soulful and emotional on his lower harmonies.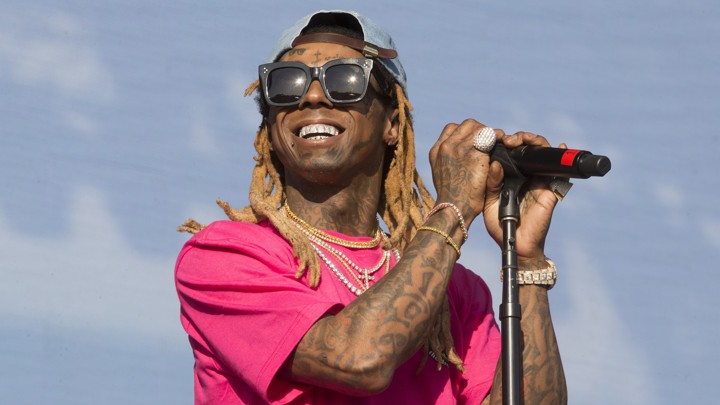 We also get a lot of emotional insight to Wayne that we'd never heard before – on "Can't Be Broken" he speaks out on his legacy, emphasizing all of the impact that he's had that can't be taken away by the amount of time he wasn't allowed to release his best work, but closing track "Let It All Work Out" really delves deep into his story. He references suicidal thoughts and searching for a purpose on the extended 4-minute verse of "Open Letter" as well, but here he tells the story of the specifics of his suicide attempt at age 12, angry at his mother for doubting his rap career when he was approached by a label at a young age. A sample from Sampha sings the title in the background, and the album closes: "And it all worked out", his mother saying "Love you, Dwayne".
There's so much great stuff here that I never thought I'd hear again from Wayne, so I don't want to nitpick the filler tracks and misfires too much, but the middle sees him revert back to his worse tendencies of crooning and awkward beat selection a few times as well, on tracks like "What About Me" and "Problems" that could have easily been cut.
As another installment in Tha Carter series, this project isn't anything like the cohesive, carefully thought out classics of the past. Taking Wayne's situation into consideration though, this is just about the best thing we could have ever expected. It's incredible that we get this much new great Wayne music in 2018. One of the biggest forefathers of modern rap has returned to reign supreme.
Favourite Tracks: Dedicate, Start This S**t Off Right, Used 2, Mona Lisa, Demon
Least Favourite Track: Problems
Score: 7/10