Canadian singer, rapper, walking meme, marketing genius, and – gasp – FATHER, Drake, only 16 months removed from his previous project More Life, releases yet another bloated project where the biggest artist in the world sees fit to deliver the bare minimum, attempting to coast through on charm. Scorpion certainly has more highs than More Life did, largely thanks to the production work from primary OVO sound man Noah "40" Shebib and some experienced classic hip-hop producers that tap into an era of samples and sharp rhythms, but Drake himself is once again simply going through the motions of exactly what people expect from him. As he does, he drops the odd brilliant or terrible line or melody into the mix, often directly adjacent to each other, but for the most part Scorpion upholds Drake's reputation as the guy who always stops at "good enough". This is interspersed with some frustrating responses to Pusha T's attempted career demolition where he contradicts himself – both trying to act tough and place himself above the situation on differing tracks. But, of course, it's so hard not to like the guy when he's on his game.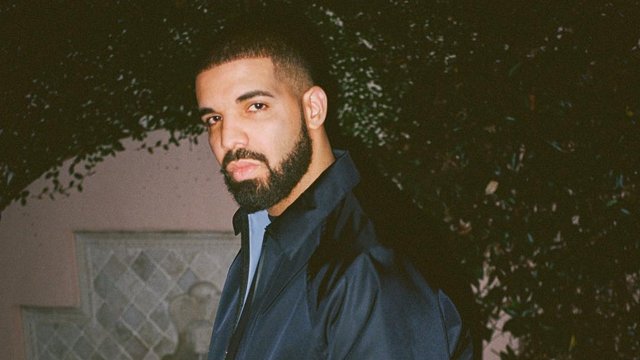 Scorpion is divided into two equally inconsistent sides, one leaning more hip-hop and the other R&B. The hip-hop side opens with some pretty standard Drake fare, "Survival" and "Nonstop" both featuring his monotoned, disinterested voice over some dark, moody instrumentals. The latter is clearly supposed to be a hype track, but it only appears so because Drake punctuates his low-effort delivery with even sleepier ad-libs – which I think is the opposite of what an ad-lib is supposed to do. He turns into an accidental caricature of himself on the whiny "I'm Upset", complaining about trivial issues in an uninteresting way. The first half works better when Drake combines his strengths, improving on an otherwise bland instrumental on a track "Elevate" by alternating between raps and a catchy sing-song flow.
The producers steal the show here, however. Of course, before the two camps were sending shots at each other, Drake was once a young Kanye West fan and many of these beats sound more like "Old Kanye" than ever. "Emotionless" is an absolute standout, Drake rapping over a chopped vocal sample of Mariah Carey's classic "Emotions" and gospel piano chords from the legendary No ID, some energy creeping back into his voice as he acknowledges his son for the first time on an album clearly updated with additional discussion on the subject. Drake pulls a Taylor Swift marketing move, flipping the narrative, embracing the role he's been given, and expanding on his position. Boi-1da drops a sample of some soulful Marvin Gaye chords onto "8 Out of 10", Drake's sing-song, syncopated flow sounding like it's directly off of Graduation. Another Boi-1da beat, "Mob Ties", despite some pretty terrible punchline bars, continues to show that Drake can excel when people other than his team of yes men come around – the eerie, high-tempo synth stabs and very prominent hi-hats are conducive to the erratic, threatening persona he presents. Never staying consistent though, tracks like "Can't Take A Joke" and "Is There More" that close out the first side bring it back down to the basic hip-hop beats and straightforward, phoned-in delivery.
Side B is a bit less structured, and it honestly works better for him – it's fun to hear Drake messing around a bit in the studio, his R&B vocals calling back to the endearing cheesiness of male R&B in the 90s. Single "Nice For What" has always been a great blend of Lauryn Hill and New Orleans bounce, and it shows that Drake's ear for a catchy melody might be his greatest asset. The track "In My Feelings" is pretty ridiculous in concept, Drake naming a different girl in each chorus as he calls out to them "do you love me?", but that melody never leaves your head, and eventually, it just becomes hilarious and you can't help but love it. The genuine comedy continues on "After Dark", a tribute to slow jams of the 90s that features a smooth feature from Ty Dolla $ign and Drake absolutely selling the sleazy ladies' man angle over some dreamy acoustic noodling.
The side also features some interesting new sonic directions from Drake, which is very welcomed on an album with so much filler. "Summer Games" features some of Drake's warmest vocals over a persistent, throbbing synth line and a steadily building tribal percussion rhythm that shows the versatility of his instrument … if he so chose to use it. The side still isn't without it's shortcomings – tracks like "Peak" and "Ratchet Happy Birthday" don't quite click, Drake's meandering melodies not lining up with much, both punctuated with too-prominent annoying effects – a synth line, or Drake's "BRRRRR". "Jaded" is boring in comparison, while "Don't Matter To Me" throws aside the creation of an enjoyable, coherent song for the sole purpose of proving that Drake has the money to throw at the acquisition of previously unheard Michael Jackson material.
Scorpion is Drake's best album since he decided to go the route of bloated projects for the sole purpose of increasing his streaming numbers with 2016's Views. The duality between the sides keeps the listener engaged as Drake steps into his fatherly role with some compelling tales. Still, the glimpses of just how much more it could have been remain pretty infuriating. Drake's inconsistency continues, but if that scathing Pusha T diss track couldn't deter his continued rise, I'm sure he won't mind what I have to say.
Favourite Tracks: Nice For What, After Dark, Emotionless, Talk Up
Least Favourite Track: Is There More
Score: 6/10