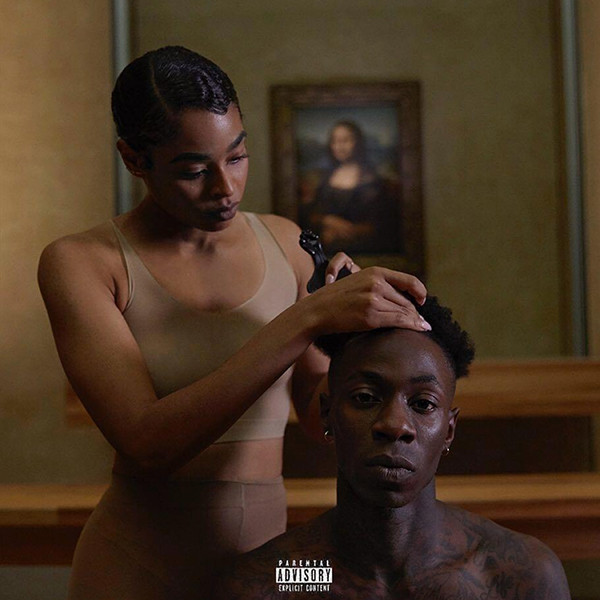 Global superstar and woman of many talents Beyonce goes the route of surprise drop with no promotion once again, linking up with her famous husband Jay-Z to deliver a satisfying conclusion to the narrative of their familial drama outlined on respective projects Lemonade and 4:44. While EVERYTHING IS LOVE doesn't quite measure up to either of their recent grand artistic statements, it comes close just coasting on how much fun the interplay between the two is. The couple celebrates emerging on the other side of a hardship having been made stronger for it with a series of boastful tracks that lean a lot closer to Jay-Z's realm of hip-hop, with a modern trap-influenced edge. Is it any surprise that Beyonce can more than keep up with him as a rapper? Her decade-spanning career continues to impress.
Opening track "SUMMER" feels like a continuation of Lemonade, sounding tonally similar to its closer "All Night" where Beyonce finally forgives Jay-Z. Produced by legendary hip-hop producers Cool & Dre, it's one of the only times when Beyonce really gets to remind us just how timeless her vocal abilities are, making her runs and embellishments sound effortless while singing about summer romance over a funk bassline and reggae-influenced instrumental meant for blasting on a beach. This immediately transitions into the harder sound of the remainder of the album with the Migos-assisted "APESH*T", wisely selected as a single. Jay-Z steps in with his speediest flow in years to deliver some clever zoological references and (accurately) assert that he's bigger than the Grammys and the Super Bowl – "tell the NFL we playing stadiums too", but it's Beyonce who dominates the track's hyperactive tempo and rapid percussion. She steps easily into the triplet flows and delivers a knockout third verse in a menacing lower tone. She gives everything she has into her delivery here.
The album's opening run is pretty incredible, continuing with "BOSS", translating the marching-band vibes Beyonce has been exhibiting in her live shows to horn section-assisted braggadocio over a looped choral harmony … "My great-great-grandchildren already rich" is the flex of the year. Jay-Z takes more of a starring role on the Pharrell-produced "NICE", offering a catchy and repetitive hook over distorted piano chords while Beyonce hilariously brings back daughter Blue Ivy's immediately iconic "ceiling" freestyle line from 4:44. Jay-Z's full-voiced New York accent translates well to this celebration of the Carters' excellence, belting out swaggering hooks and turning tracks like "BLACK EFFECT" into classic entries in his canon. The song is immediately arena-ready, Jay instructing hands up and inserting satisfied "hm"s when the knocking trap beat cuts out. He's been a master at navigating around vocal samples since Kanye West was producing them for him, and the soulful background vocal complements his thunderous raps well here. The Carters additionally pay respect to their hip-hop backgrounds on the more rap-heavy album, interpolating the hooks to Notorious B.I.G. and Dr. Dre classics on "HEARD ABOUT US" and "713" respectively.
The album sags a bit in the middle section, showing that these artists are still at their best when creating fully fleshed-out conceptual stories, less time clearly going into the creation of this project. "713" strangely places a very pronounced Auto-Tune effect on Beyonce's vocals, the looped piano beat not containing enough nuance for Jay-Z to work his characteristically complex flows over and ending a little abruptly – that beat-switch where Beyonce starts singing backup is great though. "FRIENDS" has a great message outlining that the Carters didn't reach this position without a lot of help from others, but their take on modern alt-R&B with a slower-paced moody instrumental and basic trap beat doesn't have the same energy over its nearly 6-minute runtime.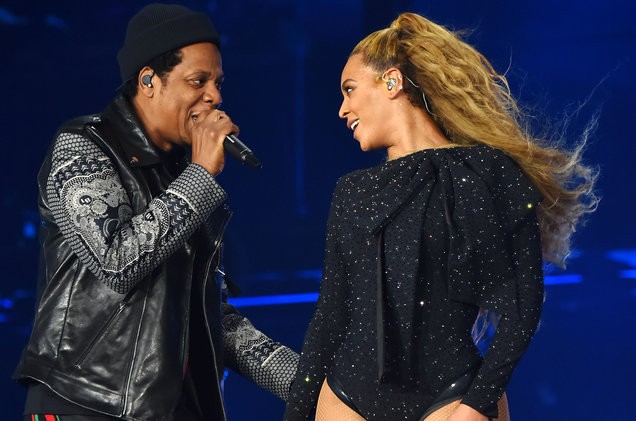 The love for each other and admiration for each others' talents is evident across the whole project – you can hear it when Jay-Z introduces his wife with a stunned "oh my God" on "HEARD ABOUT US" – but closing track "LOVEHAPPY" is a perfect way to wrap up the whole trilogy, the two artists on the same level as they trade bars and put everything that's transpired in the past – but not before Beyonce sends one last infuriated shot at the famous Becky that prompts a "Yo, chill" from Jay. Beyonce's R&B vocals return on the harmonized hook where she sweetly sings "We're flawed but we're still perfect for each other" and shows appreciation for Jay's efforts to change.
EVERYTHING IS LOVE continues to offer us glimpses into the ups and downs in the relationship of the original power couple. Musically, they've been playing off of each other for 15 years now and know just what buttons to press. Beyonce is idolized to such a degree for a reason, and Jay-Z's flows returned in a huge way ever since 4:44. It's certainly no Lemonade, but it's a very satisfying conclusion.
Favourite Tracks: SUMMER, APESH*T, BLACK EFFECT, BOSS, LOVEHAPPY
Least Favourite Track: FRIENDS
Score: 8/10