21-year old rising UK R&B singer Jorja Smith, more widely known after collaborations with mega-rappers Drake and Kendrick Lamar, releases her debut album Lost & Found, a subdued and minimal experience that shows off her unique tone. I've seen comparisons to everyone from Lauryn Hill to Erykah Badu to Amy Winehouse, but Smith honestly reminds me most of early career Rihanna in terms of the sound of her voice. Leaving the popular garage and grime trends of her home nation that coloured her earlier music behind, Smith sounds a lot more assured of her artistic direction, even if the music isn't as immediately exciting as it could be.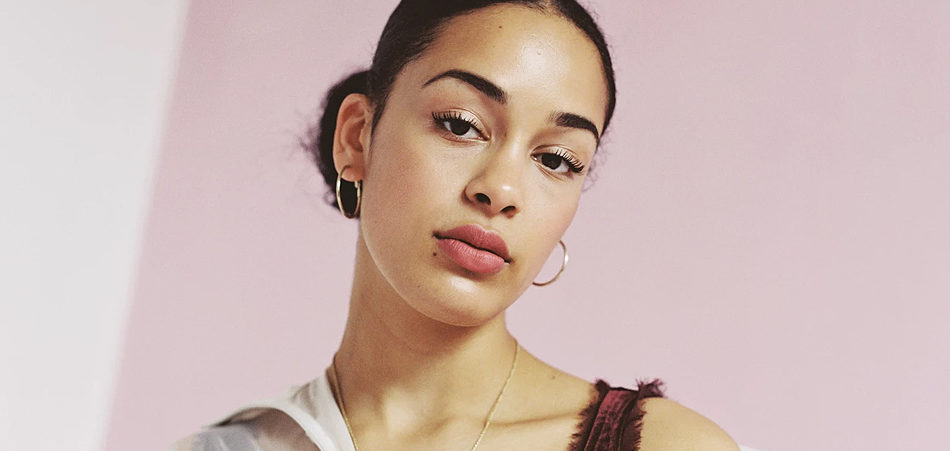 The title track which opens the album is framed by sparse piano, lazy, chilled-out background guitar embellishments and steadily knocking R&B percussion, Smith not even descending onto the track in full for a minute and a half while she unleashes some muted falsetto vocal runs. This kind of improvisational quality is applied over the course of most of the project, Smith placing her voice front and center and showing us all of the things that it can do. It's a smart choice – her tone is entrancing at times, she has a huge, capable range that frequently surprises and the right amount of sweetness in her delivery to balance out the sharper edges she naturally possesses with a voice lower than most popular female singers. "Teenage Fantasy" is one of the best vocal showcases here, apparently written when Smith was only 16 – it's a smartly written chorus that lets her hit a sweet spot at an essential time, her voice at its most passionate and abrasive before dropping back to her smooth, breathy quieter delivery in a great contrast. She shows off her falsetto in the catchy chorus of "February 3rd", explaining the concept behind the album's title over some jazzy piano chords.
Smith's meandering approach to the project – you always know when one of the tracks of an album is dubbed "(Freestyle)" – turns it into an intimate and engaging experience to get lost in, but it also means that none of the tracks end up sticking to the listener – I have a hard time remembering which of these tracks are which since they aren't especially distinctive, mostly containing Smith's vocal acrobatics over a jazzy instrumental that doesn't want to intrude on what she's doing in the front. A few of the choruses aren't as structured as they should be and could have benefited from more experienced producers – something like "On Your Own" falls off the melody line before it turns into a satisfying musical phrase. Despite her vocal experimentation, she often sticks to formula here and follows about the same structure on quite a few songs here with the way she executes her delivery. For an artist with a voice so dynamic, I wish she had included some more upbeat tracks, or at least some varied instrumentation here to break up the monotony a bit.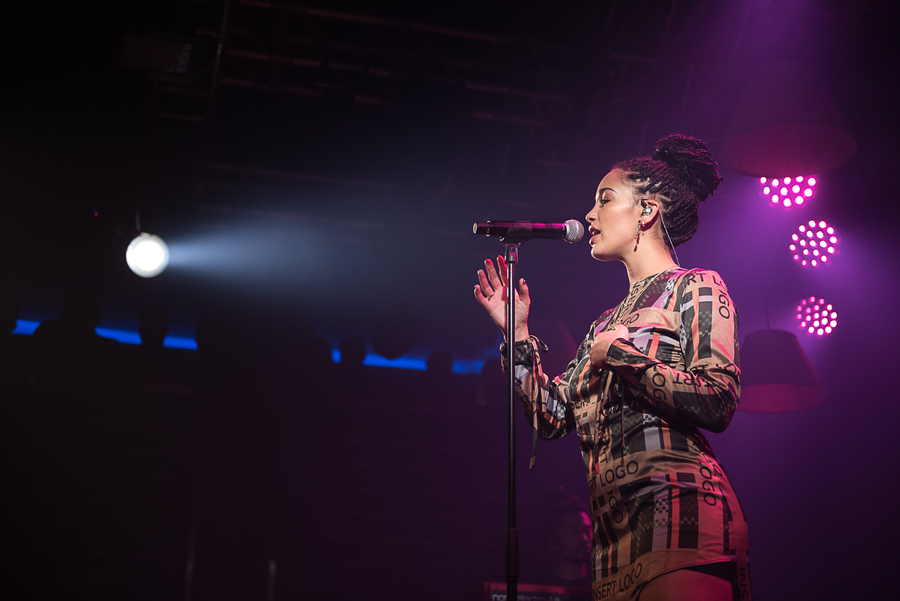 "The One", for example, is a track that really benefits by standing out from the pack instrumentally, with an orchestral intro that explodes into Smith's layered harmonies over a more tropical vibe like the ones she was introduced to us over on Drake's "More Life". It's one of the fullest instrumentals here, slowly adding more and more elements as it progresses to a beautiful outro as the percussion gets more complex over the same orchestral strings. "Blue Lights" is another very unique track, the percussion more up front than most of the other tracks over a watery synth-piano line that reminds me of old Nintendo video game music, like a boom-bap "Dire Dire Docks" – it samples a song from grime pioneer Dizzee Rascal, explaining its more hip-hop sound.
Smith is a classically trained vocalist and clearly very experienced, I just wish there was more variation across this project to make me give the whole album repeated listens. The high points on this project are some of the best lo-fi R&B tracks we're likely to receive this year, and for an artist so young there's only up to go from here.
Favourite Tracks: Blue Lights, The One, Teenage Fantasy, February 3rd, Lifeboats (Freestyle)
Least Favourite Track: On Your Own
Score: 7/10