Retro-pop singer-songwriter Børns' sophomore project continues to display his old-soul mentality, reviving the classic pop sounds of groups like the Beach Boys while infusing the style with more modern synth-based production and moody lyrical musings that attracted a prominent collaborator in Lana Del Rey to the project. Made with only a single producer in Tommy English, Blue Madonna is an exhilarating and upbeat experience, if the slightest bit inconsistent. Still, its highs are experimental pop at its best.
The album really hits its stride in its middle section of four, elevating itself from the slower nature of the first four tracks and kicking the album into a higher gear that never lets up. The track "Man" immediately snaps into a bouncy synth piano groove as Børns forms his own backup vocal trio with some harmonized embellishments and he demonstrates just how strong that falsetto belt can get. "Iceberg" might be my favourite song of all, a more laidback track that is the most sonically experimental thing here. Børns tenderly croons the title as the synths shimmer like the glow on ice behind him, each time he drops into the verse the main synth-bass hook getting stronger before everything converges for the rhythmically dramatic conclusion.
"Second Night Of Summer" and "I Don't Want U Back" stray closer to pop territory, but Børns' ability to switch between his softer, indie-pop vocals and his full-voiced rock and roll wail in the chorus is what gives these tracks a truly special and individual quality that could only come from him. Those crunchy synths as he extends that note on "throwin' me that shaaade" give the track a great electronic groove. I'm not sure if another song captures Børns' retro aspirations better than the single "Faded Heart", which sees him reach high up into his falsetto for the kind of lovesick, saccharine and pleading chorus that could have come straight from someone like Frankie Valli – it emphasizes the effect when a kind of muffling effect is put on his vocals later on in the track, like we're hearing the track played on an ancient gramophone.
Many of Børns' melodies have the kind of crunchy, surprising quirks in note choice that simply aren't around as much anymore, evoking a different time perfectly. I also certainly wasn't expecting this album to leave me completely heartbroken at its conclusion, but the painfully real songwriting on closing track "Bye-bye Darling" is beautifully bittersweet, reminiscing on the good times and emphasizing that nobody will ever know what they had – but of course that just makes it worse in the end.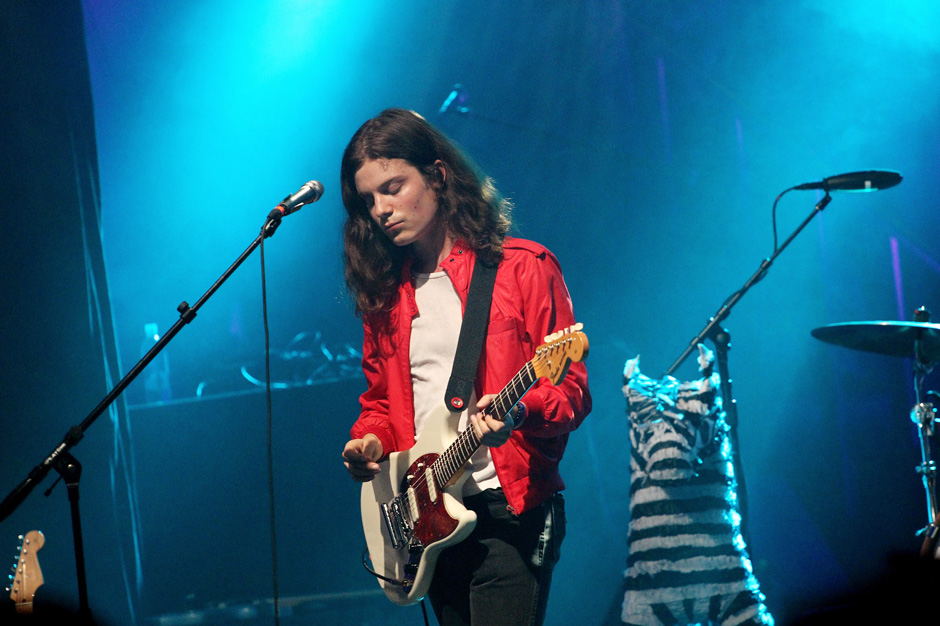 Opening track "God Save Our Young Blood" brings Lana Del Rey out from her backup vocals position with a full feature credit, and I'm not sure if this was recorded before her brilliant Lust For Life album, but she brings out Børns' worst tendencies for a rare misstep. He demonstrates later on in the album how much more than this somber, swaying mood music he is, and something about the chord progression into the chorus really doesn't sit well with me, especially as the key changes closer to the end of the track.
While his trademark falsetto is often very strong at communicating the overall feel he aims for, the real charm comes from the joyful, twinkling instrumentals that accompany them, and sometimes making an album with a single producer can create some tracks that lag behind others in this regard. A song like "Sweet Dreams" is a solid track, and we feel every word he says, but the production isn't as rhythmic as the other tracks and as a result isn't as immediately impactful.
We've certainly been hearing a lot of retro flavour in pop music recently, but not many artists are going quite this far back with such a clearly loving dedication to the style they pay homage to. Børns certainly avoids the sophomore jinx here with some smart songwriting and enticing vocal delivery.
Favourite Tracks: Iceberg, Man, Bye-bye Darling, Second Night Of Summer, Faded Heart
Least Favourite Track: God Save Our Young Blood
Score: 8/10