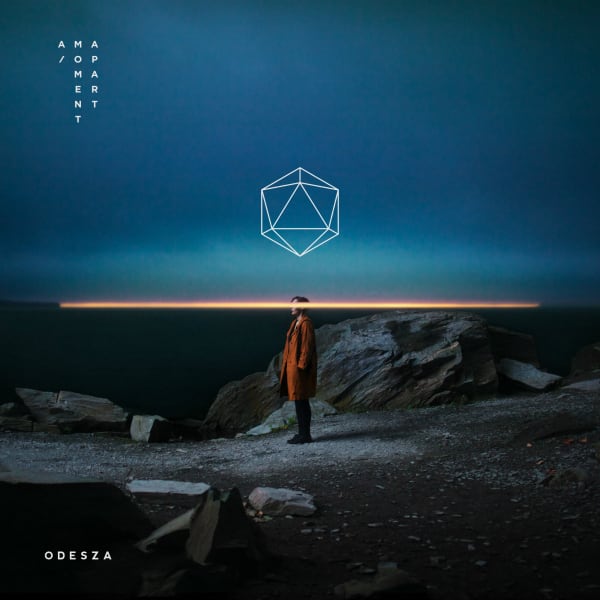 Seattle electronic duo ODESZA's third studio album comes after some high-profile remixes and extensive touring bringing them some more widespread appeal. Riding the rising tide of softer-toned electronic sounds subbed as chillwave, their latest project A Moment Apart expands upon the sound over the course of its hour-long runtime.
When breaking out of their typical formula and putting in some higher-octane tracks, or reaching across genres to collaborate with individuals like Leon Bridges or Regina Spektor, the duo's true potential is seen. As the album stretches on, many of their more similar tracks begin to blend together, but ODESZA have certainly created a unique musical world here.
The project opens with a monologue detailing an astronaut falling in love with the mechanical sounds emanating from his spaceship to preserve his sanity. This seamlessly transitions into the title track, an instrumental piece which features some twinkling piano melodies and swelling synth bass. For whatever reason, it captures the feeling of going to space. If ODESZA are particularly talented at anything, it is this – bringing to mind a vivid sonic picture with their atmospheric sounds. Most of this album feels like one cohesive journey.
A Moment Apart begins strong: Naomi Wild's vocals are as smooth and pleasant as a typical ODESZA mix on "Higher Ground". The duo demonstrate their likely talent for pop production by bringing out her best aspects with some triumphant synth chords and deep, booming percussion. "Boy" is another great track, veering closer to future bass with the hardest-hitting production on the album and highly rhythmic synth patterns.
ODESZA at their most energetic and experimental frequently brings me out of the trancelike state their calmer music induces, and the rolling, almost traplike beat here certainly fits. When they put some extra creative aspect in, it always assists greatly – the bossa nova horns and Spanish vocals on "Everything At Your Feet", or the more organic feel of "La Ciudad", with its handclaps and chanting crowd.
Another specific thing ODESZA does well is working around their silences as much as their sound. Many of their better tracks briefly cut the music before a bigger explosion, contributing to a more driving energy.
ODESZA successfully alter their sound to accommodate for their guests, even surprising appearances like soul artist Leon Bridges. Dialing back their production, the trademark synth swells rise and fall with his smooth vocals on "Across The Room". It helps to accentuate one of the catchiest hooks here nicely. They strip back even further when their track is graced by the haunting soprano of Regina Spektor on "Just A Memory", backing her with only piano and some underlying swells for a truly chilling track.
ODESZA can mistake repetition for their "chill" aesthetic at times, settling into a groove with an idea that doesn't necessarily pop as much as other and drawing it out for the full extent of a track. "Late Night" is placed among the more energetic tracks in the early stages of the album, and while I can see what they were trying to achieve with the techno synthbass groove at the forefront, the repetition of the vocals ends up killing the energy.
It's certainly difficult to make an engaging song that is pure instrumental, and about half the tracks here can fall into this category. ODESZA came up on these slower tracks that are content to revel in a few sparkling chords without much variation, and while there is certainly a time and place for them it's not incredibly attention-grabbing on such a lengthy album. Tracks like "Meridian", "Divide" and the especially sluggish "Thin Floors and Tall Ceilings" all wind up sounding too similar and blending into each other.
ODESZA has a few telltale characteristics that pop up on almost all of their songs – particularly those higher pitched and swelling synths that make us feel like we are staring at some great expanse, awestruck. Aspects like these have the potential to really work, and frequently do here, when that little something extra is added in. But too often, it never comes.
ODESZA's sound is certainly unique and their ability to transport the listener to their own musical world is unmatched. Perhaps if the album was scaled back a bit it would be especially captivating, but at this point I'll be content with some extended glimpses at the duo's potential.
Favourite Tracks: Boy, Line Of Sight, Higher Ground, Falls, Across The Room
Least Favourite: Thin Floors and Tall Ceilings
Score: 7/10